Today it's the turn of Graham Hey's beautiful titanium framed Van Nicholas Euros to take the spotlight…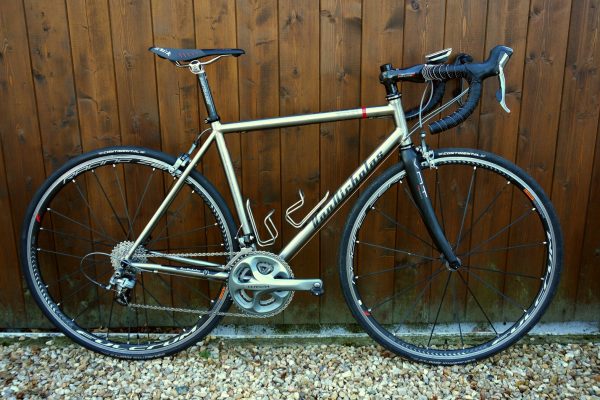 I bought the frameset about 5 years ago, planning to build a bike that was set up for long days in the saddle, nimble on the climbs and agile enough to keep up with the guys on the club ride. For me that meant a reasonably lightweight bike that provided a comfortable all day riding position. I also wanted the bike to be durable. Over the years I'd owned a mixture of aluminium and carbon framed bikes. My number one ride, a bright red Trek Madone, was already showing its age with paint chips and scratches after only 4 years.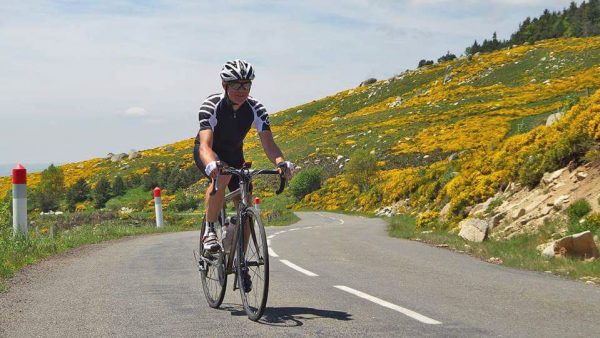 My other criteria was to buy something a little different, not in the mainstream.  My French club mates always tended to go for the same brands – Look, Time, Lapierre etc. I wanted a conversation-starter! At the time,  Titanium was very much coming of age as a material. Frame prices, though not cheap, we're more affordable, and their was a greater choice of models and brands than ever before. I was drawn in by the heady promise of ride comfort, durability, and looks…. I bought the frameset direct from Van Nicholas in the Netherlands.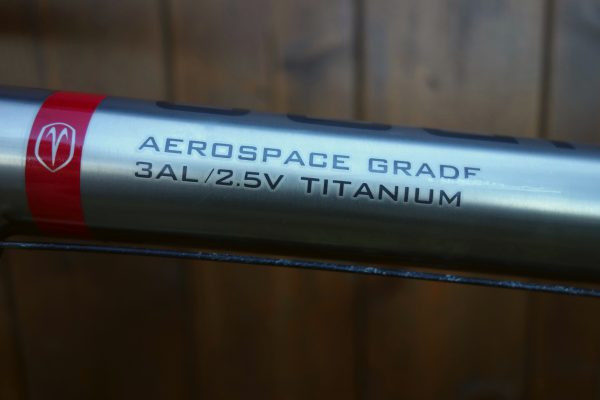 Their ordering process was great, all went smoothly and a couple of weeks after splashing the cash a large box arrived with some very exciting contents! The frame was really easy to work with and I soon had the bike built up. The setup of the bike has changed since then as I have experimented with different bits of kit.
At the moment it is:
Van Nicholas Euros Size M 54cm
VNT Elements Carbon Fork
Fulcrum Racing Zero Wheels and Continental GP4000 tyres
Ultegra 6700 10 Speed Groupset  (50/34 and 11/28 most of the time although 12-30 on mountain days!)
Fizik Antares Saddle
Fizik Cyrano bars
Speedplay Zero pedals
Bontrager XXX Stem and Seatpost
Ti King Bottle Cages
All in the bike tips the scales at 7.9kg. So far I've been delighted with the Euros. When I'm at home it comes out to play once or twice a week on nice days and for the club ride, along with its brother, the Trek Madone, and it's wet weather cousin, a Kinesis Racelight 4S! With 25000km on the clock so far it is earning its keep! Last year I rode the Raid du Massif Central on the Euros (now called the Boreas!), a journey it was very well suited to.
Light, pacey and very comfortable, it got me through the 6 days of riding on roads that more than had the their steep and rough moments!
If you like the idea of trying out a Titanium Frame then take look at our Hire Bike page for the full spec of our titanium rental bikes.  Our hire bikes get the fabulous vote of confidence from one of our many clients who choose to rent…
A note on the hire bike.  I was a bit skeptical since I ride a carbon racing bike at home, but I found the hire bike to be exceptional.  After adding a longer stem and reducing the stem height, it was ready to go.  The titanium seemed to absorb road shock without sacrificing power or efficiency when climbing.  It really excelled at descending however.  I felt so comfortable descending that I actually enjoyed it for a change (usually one of the areas that causes me some stress). It felt solid and stable on the straights, and took the turns like it was on rails.  The braking on the bike was incredible and much better than on my own bike.  It added to that secure feeling going down the steep switchbacks.  Everything worked perfectly and the guides did a great job of daily maintenance. M Steinbaum, Classic Cols of the Pyrenees 2016