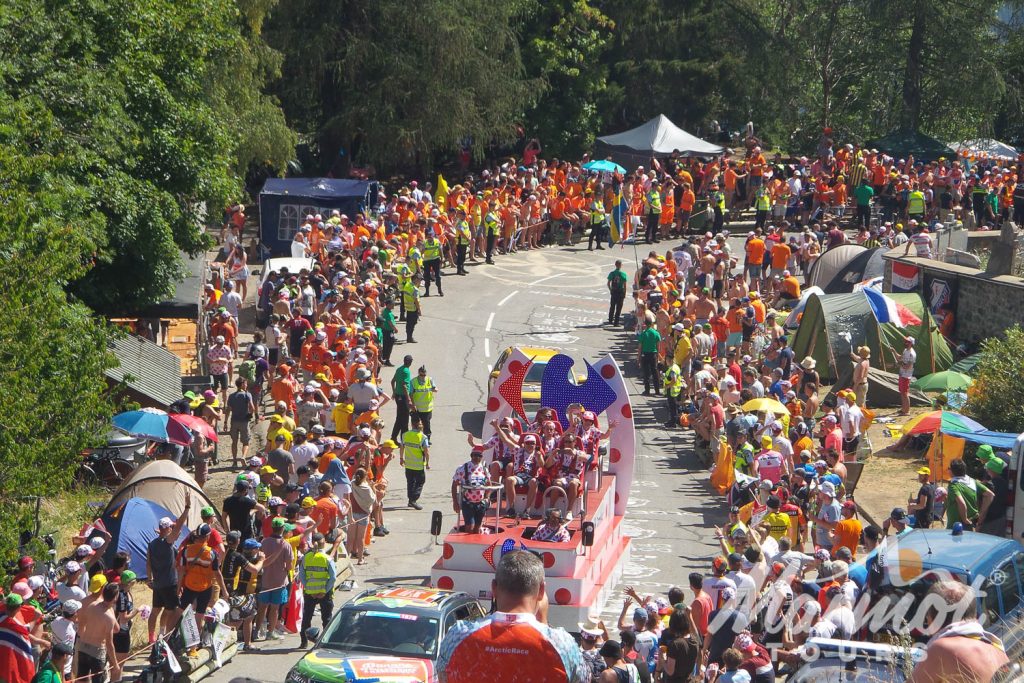 2022 Tour de France Road Cycling Holiday in the French Alps
We're delighted to announce that we're offering a Tour de France SPECIAL road cycling holiday in 2022! We've not been able to do so since 2018 and wow, does that feel like a long time ago?!
The date for your diary is 10-16 July 2022. This trip will showcase some of the greatest Tour de France Alpine climbs with stages 11, 12 and 13 of next year's race.
What's included in your road cycling holiday?
5 days of fully supported riding
Peerless support from two of our most experienced guides plus fully equipped support vans
Transfers included from / to Geneva: plenty of flight options from UK and international airports.
Detailed route notes and GPS files for each day
6 nights accommodation on half board basis including wine at dinner
BBQ lunch on the terrace of Hotel Le Chamois, Alpe d'Huez
Free Marmot Tours water bidon and Marmot Tours velopac
Daily choice of classic (average 60km, 1,530m of ascent) or challenge routes (85km, 2,480m of ascent)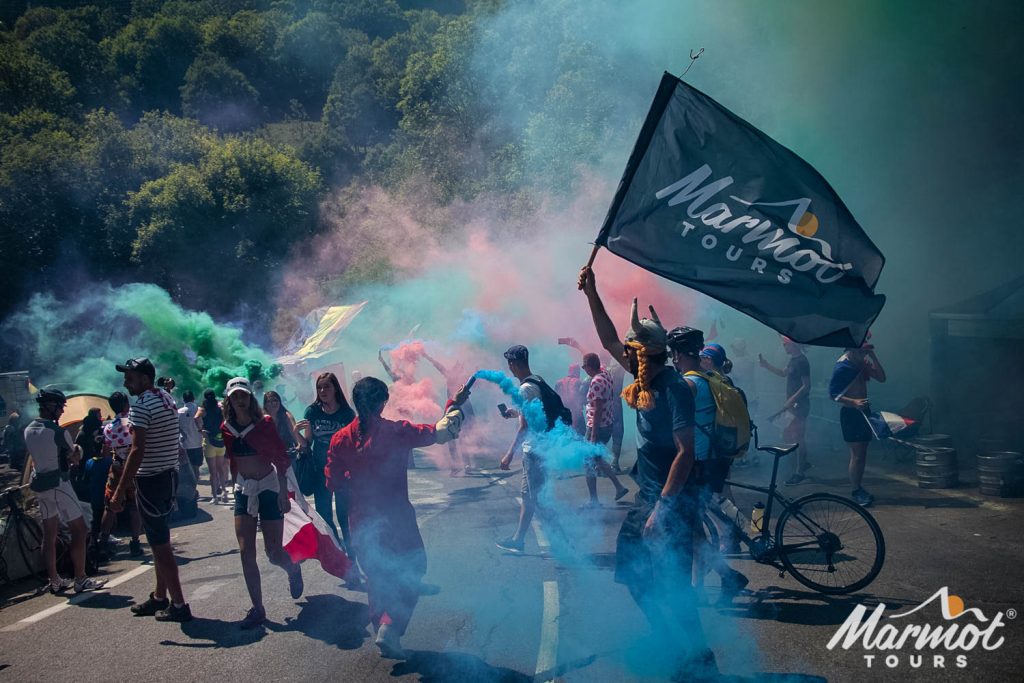 Le Tour de France & L'Alpe d'Huez: Road Cycling History
Since 1952, L'Alpe d'Huez has been a regular fixture of the Tour de France. With its 21 hairpins and hard-fought infamous battles, it's arguably the most famous climb in cycling. It might not be the prettiest climb in the Alps, but it's definitely one that most club cyclists want to tick off the list. The maximum gradient is 11.5% but with a 'do-able' average of 8%
Of course, L'Alpe d'Huez is also infamous for corner number seven: Dutch Corner, where there's a completely insane, festival atmosphere with fans in various shades of orange – and states of dress! For Tour de France fans, nowhere else offers the same opportunity for the full Tour de France experience.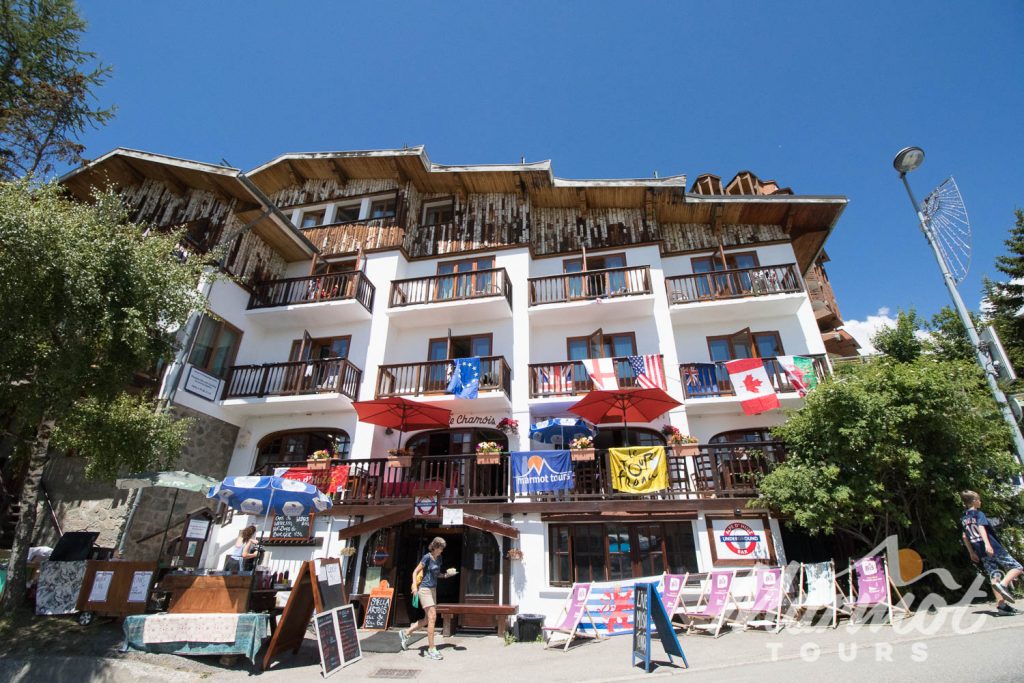 We have a fantastic, long-standing relationship with the Hotel Le Chamois in the centre of the village and you'll be staying there for 3 nights. Its prime location allows you to be roadside when the pros battle it up the final stretch of L'Alpe d'Huez. You'll also be within arm's reach of them the next morning at the stage start.
There will be a big screen TV in the bar of the hotel showing coverage of the race. You'll be able to watch the race approaching early before heading 100m down the road to see the pros battle it out LIVE! To top it off, there'll be a BBQ lunch on the hotel's terrace. This trip really is the perfect 'once in a lifetime' opportunity for any Tour de France fan!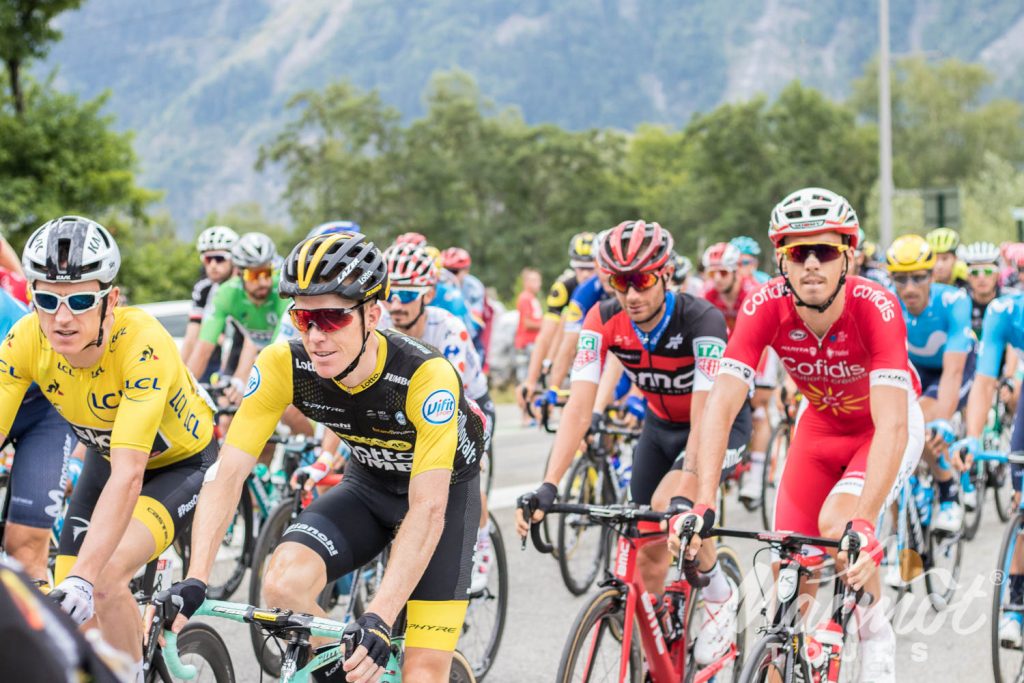 Fully Supported Road Cycling in the Alps: Tour de France Climbs
As for your experience on two wheels? This week is pretty hard to beat as you'll have chance to cycle the very best climbs of the breathtaking Oisans and Maurienne valleys. The epic beauty and tranquility of the Alps will be a glorious contrast to the craziness of the Tour at the stage ending in L'Alpe d'Huez! You'll be able to tick off classic cols Télégraphe, Galibier, Chaussy, Madeleine, Lautaret, Sarenne, Croix de Fer as well as the Lacets de Montvernier and of course, L'Alpe d'Huez itself.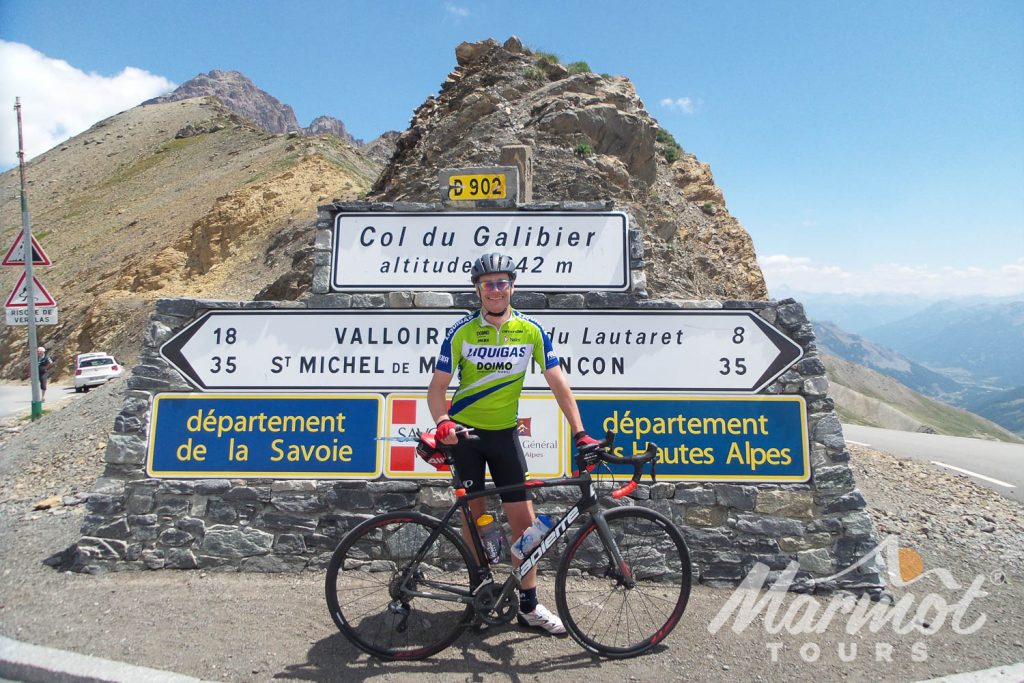 Unlike the pros, however, you'll be able to do all this at your own pace, safe in the knowledge that you don't need to keep up with the cyclist at the front with pistons for legs – this is YOUR holiday, after all! That said, if you want to spend your well-earned break beasting yourself up the climbs then you're completely free to do so! Whatever your goals, you'll have two of our most experienced guides and our legendary Marmot Tours support vans there to offer mechanical, medical and moral support along with all the tasty snacks and water you desire.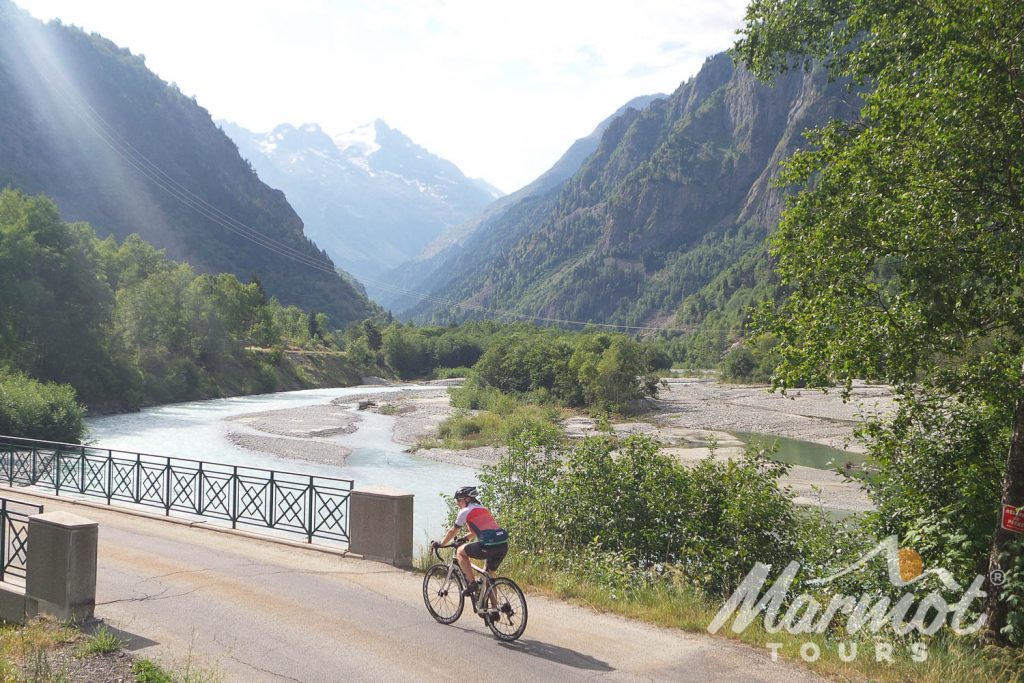 This holiday is now available for booking on our Holidays page but if previous years are anything to go by, we can't stress enough how quickly places are likely to be snapped up.
Do check out the trip page for full price details and discounts!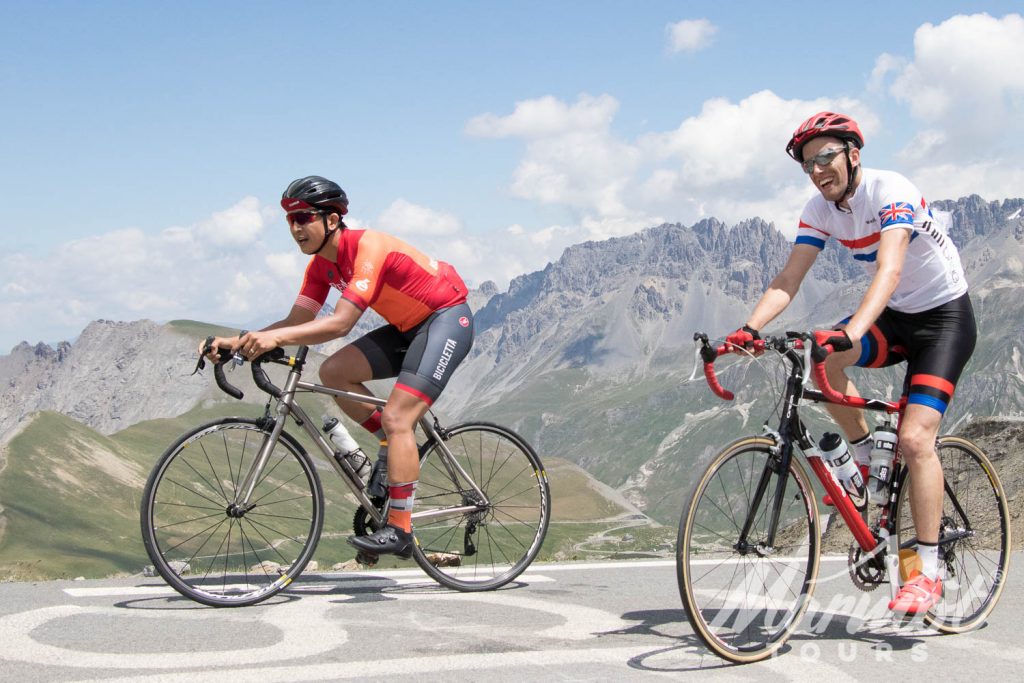 Climb Tour de France Classics: Our Road Cycling Holidays in the Alps and Pyrenees
If next year's route for the Tour de France has inspired you to tick off the very same climbs that the pros will be nailing in 2022, here are alternative Marmot Tours road cycling holidays where you can do just that:
For Télégraphe and Galibier: Alpine Classics, Alpine Highlights and Raid Alpine
To climb Lacets du Montvernier and Croix de Fer: Alpine Classics and Alpine Highlights
And for Alpe d'Huez: Alpine Classics
You can also climb the Col de Lautaret, Col de Chaussy and Col de la Madeleine among many others on our Alpine Highlights and Alpine Classics road cycling holidays.
If it's the Pyrenees you're drawn to, then the Tour de France will be taking on the Col d'Aspin and Hautecam, which feature on our Pyrenean Classic Cols cycling holiday. Our Raid Pyrenean includes the mighty Col d'Aubisque which also features in the 2022 Tour.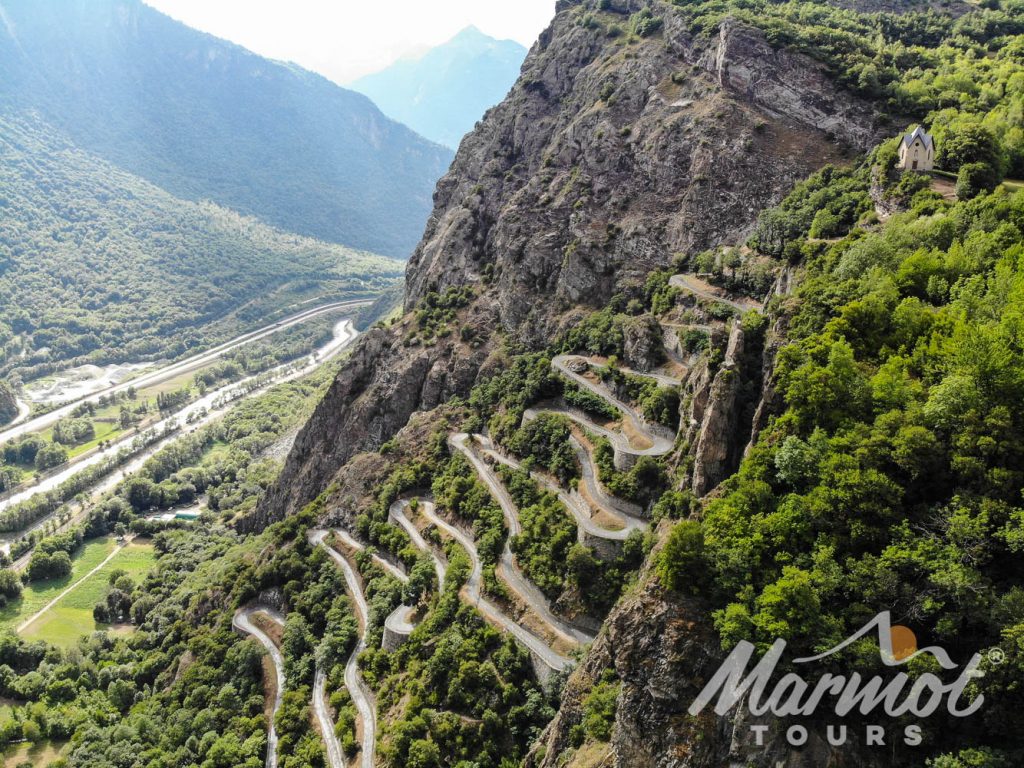 If we've inspired you to be a part of the Tour de France 2022 experience next year, GET IN TOUCH QUICK by emailing us here! We're happy to talk through any queries you may have – you can call us on 01373 830409 – and you can always make a provisional booking before sorting out all of the other necessary arrangements.
Until next time, stay well folks, and keep pedalling!
---