The chances are that you already know all about the mountain ranges of Italy, France and Spain. If, by any chance however, you are one of the uninitiated, then read on for a general introduction to the beautiful mountains (also known as cols) that you will be navigating along your road cycling tour.
Road Cycling In The Mountains Of Italy
Known for their iconic limestone crags, the Dolomites are a mountain range located in north eastern Italy. They form a part of the Southern Limestone Alps and extend from the River Adige in the west to the Piave Valley in the east.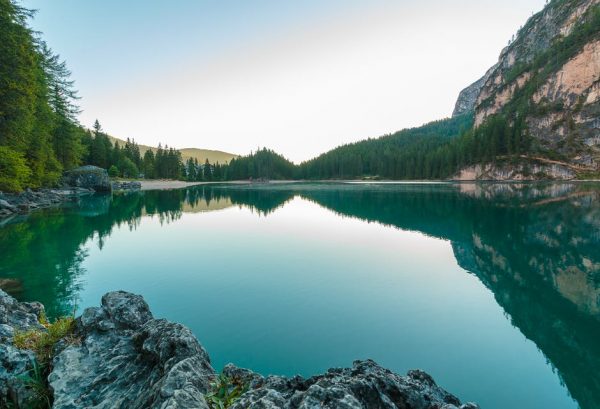 The Dolomites are without doubt one of the most incredible mountain ranges you can navigate on a bike and a firm favourite amongst our return clients. Thanks to the spectacular scenery and awe inspiring ascents & descents, this mountain range is a Sfida incredibile for all serious road cyclists (that's 'incredible challenge' in Italian, incase you were wondering!). We have the the option of 3 different itineraries that include this mountain range; Classic Cols of the Dolomites (6 days of cycling), The Best of the Dolomites: 4 day Minibreak (4 days of cycling), and not for the fainthearted, the Raid Dolomites (9 days of cycling). The hardest bit is to choose which holiday to go on.    Do get in touch if you need any help in your decision making!
If you are wanting to have both sea and mountains, then we would highly recommend one of our holidays on the Mediterranean island of Sardinia.  We offer both a more challenging Raid (point to point challenge) and, new for 2018 and soon to be launched, a Classic Cols of Sardinia holiday, so as with our other destinations, there is something for you regardless of your aspirations.
Road Cycling In The Mountains Of France: Alps & Pyrenees
As with the Dolomites, our range of itineraries gives you some great options for cycling in the mountains of France.  Best known to most of course, are the Alps, home to classic climbs such as the Galibier, Telegraphe, Iseran and Alpe d'Huez.    We offer a Classic Cols of the Alps holiday, as well as the Raid Alpine, a 6 day traverse from North to South over many a mighty mountain peak.
Slightly less well known, and with a very different ambiance, are the Pyrenees; a younger mountain range that forms the northern border between Spain and France.   The Tour de France over the years has ensured our familiarity with mountains such as the Tourmalet, Portet D'Aspet and Col du Pailheres.    Once again we have choices for you to make depending on whether you are looking for a set challenge: our Raid Pyrenean, or a Classic Cols of the Pyrenees which offers flexible route choices each day.
Road Cycling in Corsica
Not to be forgotten when talking about the mountains of France is of course Corsica, a beautiful Mediterranean island with a high mountainous interior.  Nearly half the island falls within a national park whose hiking trails include the challenging GR 20. It's been part of France since 1768, but retains a distinct Italian culture. The island's varied scenery, with the mountain heartland and azure coastal roads ensure that this is one of our most popular destinations, particularly in the early summer (May/June) and early Autumn (Sept/Oct) months.  Circumnavigate the island on our Raid Corsica challenge, or go for our Classic Cols of Corsica flexible cycling holiday.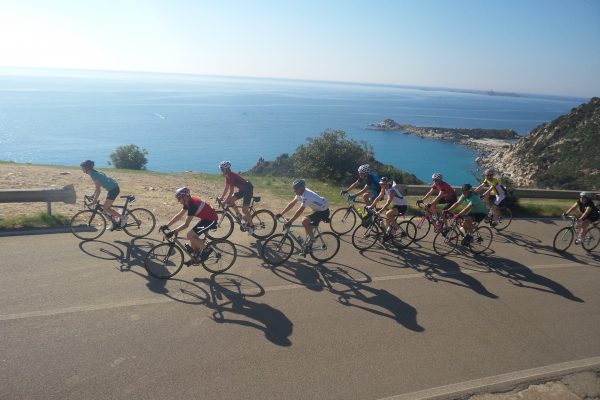 Road Cycling in the Mountains of Spain: Picos de Europa
Your choices for cycling the mountains of Spain with Marmot Tours currently include our Classic Cols range in the lesser known National Park of the Picos de la Europa in NW Spain, and the Canary Islands: both Gran Canaria and Tenerife (new itinerary in 2017).
Road Cycling in the Canary Islands
So much more than a winter sun getaway, Gran Canaria is one of Europe's prime road cycling holiday spots. The mountains of Gran Canaria are a sight to behold resulting in it being one of the most popular destinations within the Canary Island archipelago for road cyclists from the UK looking for a hard challenge along with some warm winter sunshine.  Unlike some other winter mountain destinations, the island isn't PACKED with cyclists…so you do still retain that feeling of escape, but with a suitable infrastructure to ensure you are never in need of amenities.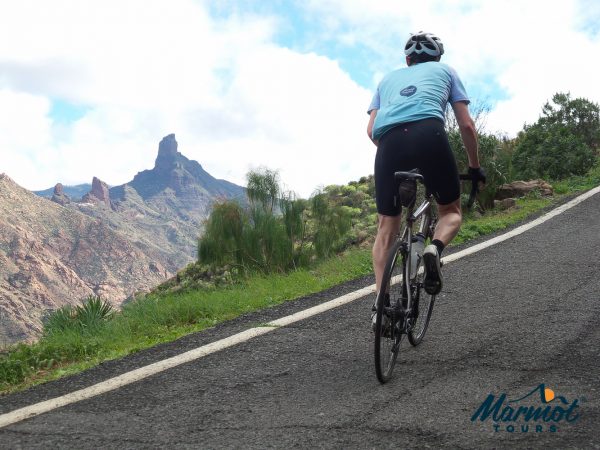 Roughly circular in outline and only 50km in diameter, the highest point of Gran Canaria, Pico de Las Nieves, rises to 1,949m and features strongly in our itinerary, as does the equivalent mountain on Tenerife, the infamous Mount Teide (2300m) .
New for 2018, we are continuing to expand our range of road cycling holidays and challenges in the mountains of Europe so look out for our Ventoux and Verdon Gorge cycling holiday in Provence, a fabulous Classic Cols of Catalonia in Spain, and, not for the fainthearted, a 10 day cycle challenge from Barcelona to the Sierra Nevad.  Of course, as always, if you have any questions at all about any of our holidays, or the mountain ranges we explore then please don't hesitate to contact us.