2023 road cycling tours in action!
It was with great excitement that a few weeks ago, we launched our first Spring road cycling tours of 2023! During May our cyclists have been exploring Andalusia, Catalonia, Ventoux & the Verdon Gorge in Provence, the Pyrenean Foothills, Sardinia, the Cévennes & Ardèche region of southern France, and the Picos de Europa in northern Spain.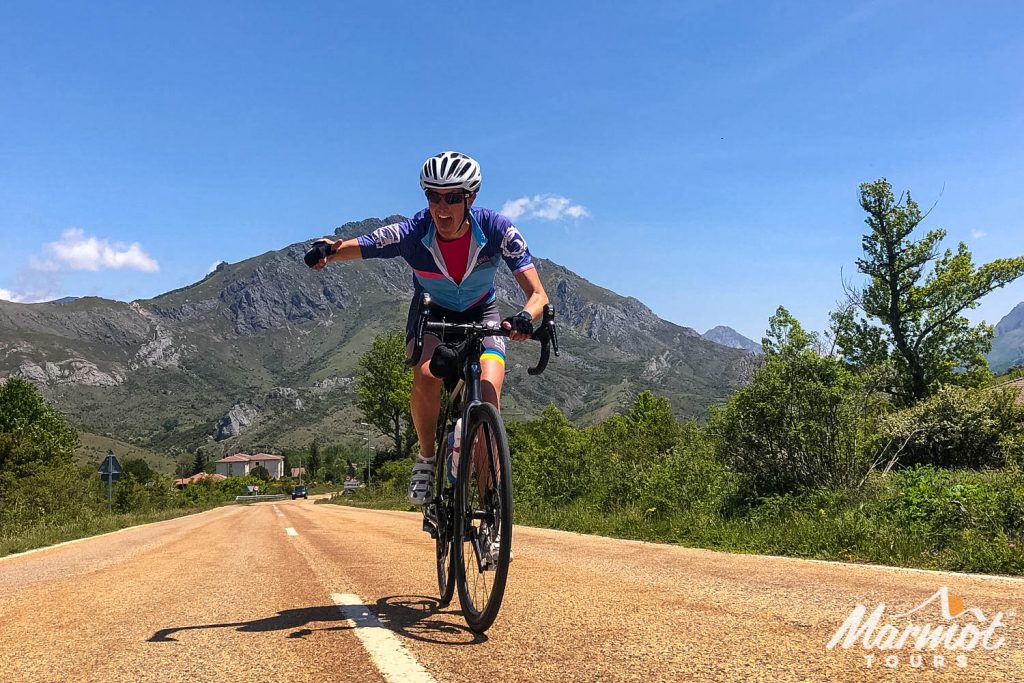 This week we've had cyclists taking on the Ventoux Club des Cinglés challenge, attempting to summit the Giant of Provence three times in one day. Elsewhere, we'll be supporting riders on the epic Raid Corsica for the first time in four years – oh, how we've missed the Island of Beauty! Our vans can also be spotted in the Pyrenees on our first Raid Pyrenean of 2023, as well as our Pyrenean Classic Cols tour.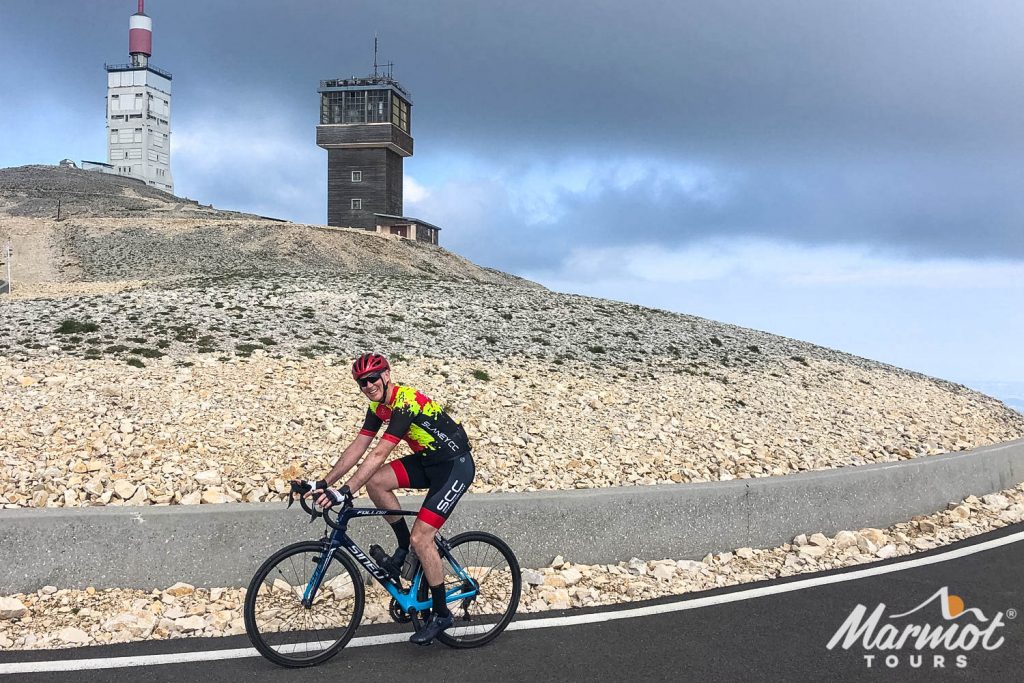 Why not follow us on Facebook, Instagram or Twitter for regular updates from the road? It's our mission to keep you fuelled with inspiration!
---
Have you been inspired by this year's Giro d'Italia?
If you were following this year's Giro, you can't have missed stage 19 on 26th May. It was a monster of a day for the pro peloton. On the menu were quad-busting climbs like Passo Campolongo, Passo Valparola, Passo Giau (read "Ow!"), Passo Tre Croci, and to finish? The Rifugio d'Auronzo via the Tre Cime di Lavaredo.
If any (or all?!) of these classic road cycling climbs have got you thinking about your next challenge, why not try them yourself on our Classic Cols of the Dolomites tour? You'll be able to conquer all of them plus numerous other classics such as the Stelvio and Passos Pordoi and Sella, with the exemplary support of two excellent Marmot guides. This really is a road cycling holiday you'll never forget!
We've got literally a handful of places left on just one of these tours this year so you could still bag yourself a place if you act quick! The departure date is 15th July so do get in touch by email if you'd like to reserve your spot.
---
European road cycling tours with late availability
Once the sun starts shining and people start getting out on their bikes, we receive more requests for late availability – from those keen on booking a second trip of the year, as well as from cyclists who have only just started to think about a road cycling holiday for this season. So, to answer your queries, these are the trips on which we still have the most availability in the next couple of months …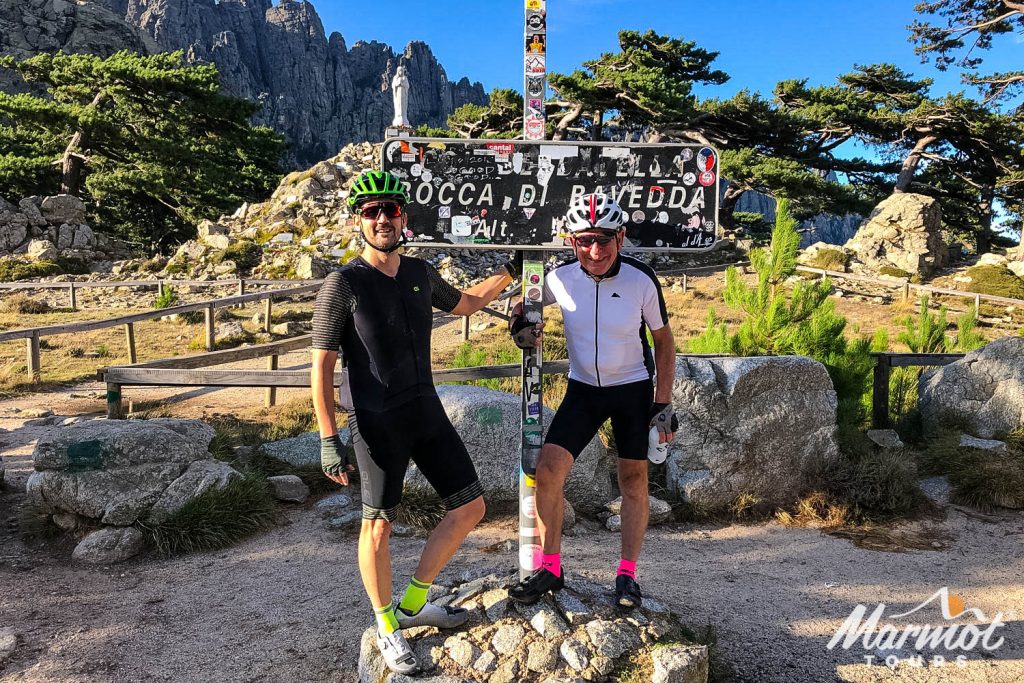 Corsican Highlights 24th June – 1st July
Tour de France Three Stage Alpine Challenge 3rd – 7th July
Raid Alpine Geneva to Nice route 7th – 14th July & Nice to Geneva route 16th – 23rd July
Alpine Highlights Minibreak 24th – 28th July
Best of the Dolomites Minibreak 30th July – 4th August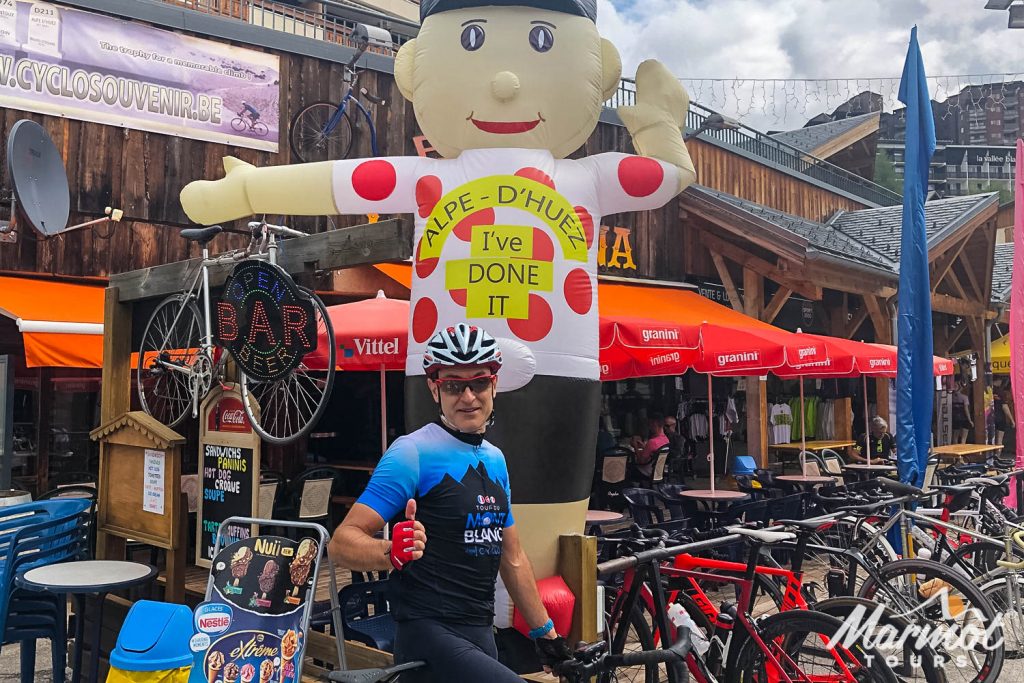 Just head over to the webpage of each tour you might be interested in and click on the ENQUIRE NOW button. We'll be right back in touch to discuss your options and to find the cycling holiday that's just right for you, your needs and goals.
---
Team Marmot Training Camp
Back at the beginning of the month, Team Marmot gathered in the Pyrenees for our annual training camp. It really was fantastic for the whole Marmot family to physically get together after four years apart (and enough Zoom-ing!).
Some of the topics we covered during our training sessions included bike tech, accident and incident management, van mechanics, social and environmental responsibility, and our B Corp journey.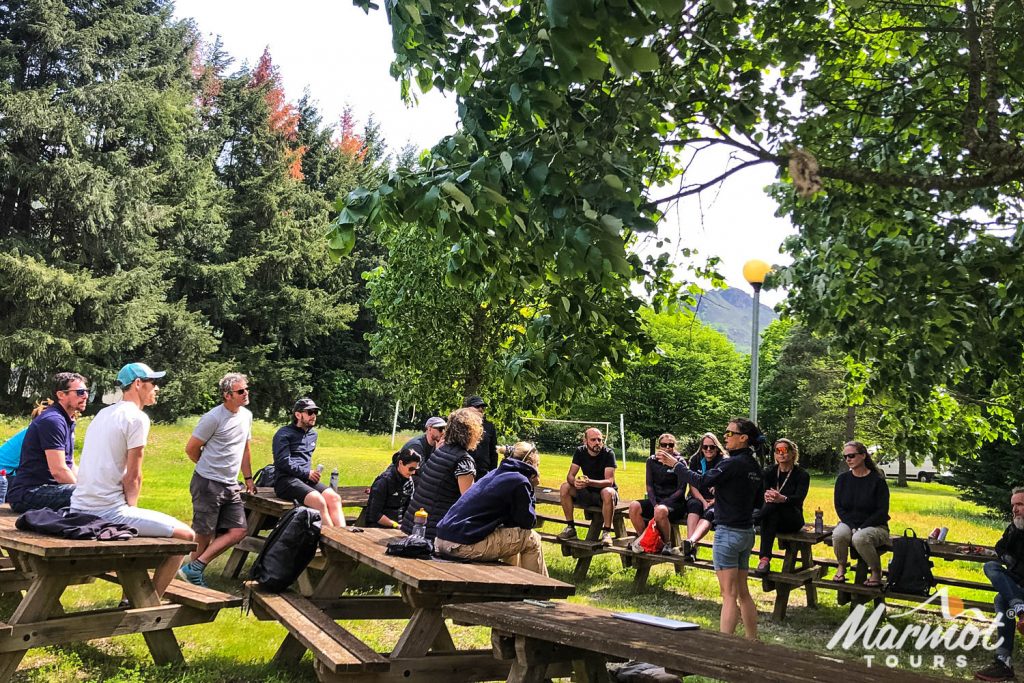 We also managed a spot of team bonding, with some high ropes action and zip wires in the tree tops of a nearby forest. Suffice to say the shrieks of grown adults could be heard for miles around! Let's just say that some of us do best to keep our feet on solid ground, or turning the pedals!
Joking aside, whenever we get together, we're reminded of what a fantastic and remarkable bunch of people our team is. We are all looking forward to a cracking season ahead, supporting YOU on your next cycling adventure in the breathtaking mountains of Europe.
---
Will you leave us a Google review?
As you may know, Google reviews carry more clout these days, in helping people find the holiday that's right for them. We'd love it if you could leave us a review after your road cycling holiday, so would you mind taking the time to do this? It's great receiving Trip Advisor reviews, and we all know the power of word of mouth too, especially when it comes to choosing a cycling holiday provider in a crowded marketplace.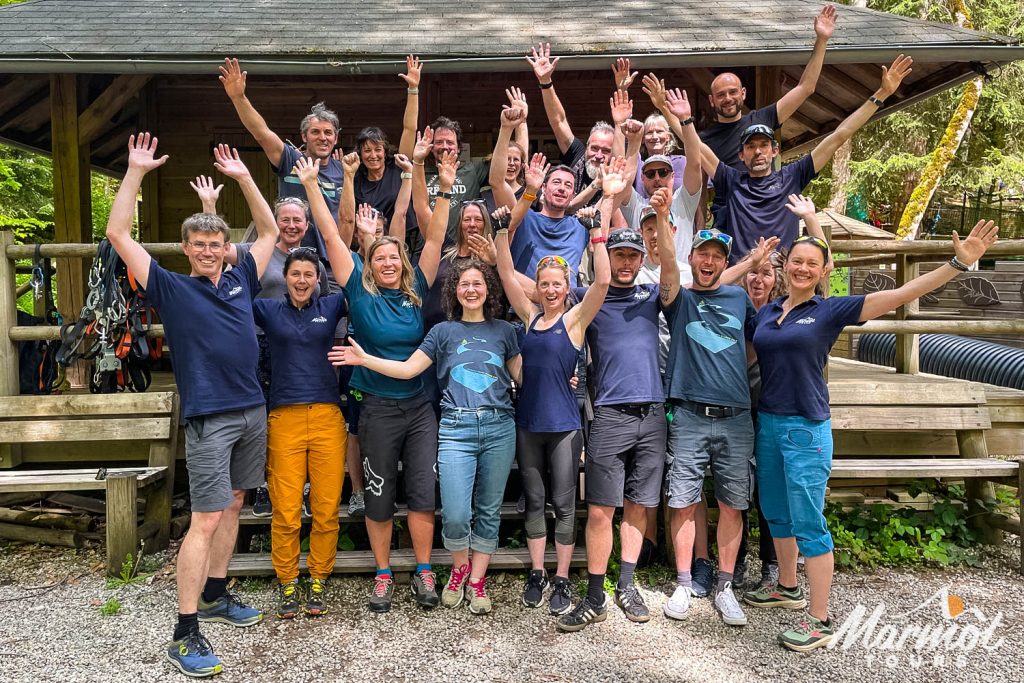 ---
That's all for now, folks. Thanks for reading and as ever, if you've any queries about our fantastic road cycling holidays in the best spots in Europe, just get in touch by email or phone on +44(0)1373 830409. Until next time, happy cycling!
---