Spring/Summer '20 European Road Cycling Holidays Launch!
We're beyond excited to announce our guaranteed departure itineraries for Spring/Summer '20! You can now see all these dates on our Holidays page.
NEW fully guided European road cycling holidays for 2020
What's more we've three (yes, three!) new holidays that we're still finalising – to Andalucia (in April & October), Slovenia, Austria & the Zoncolan (in July) and a cracking Alpine Mini Break (in July & September); you asked so we delivered! We should be ready to confirm the full details of each of these trips in September, including all departure dates and Trip Notes, so watch this space…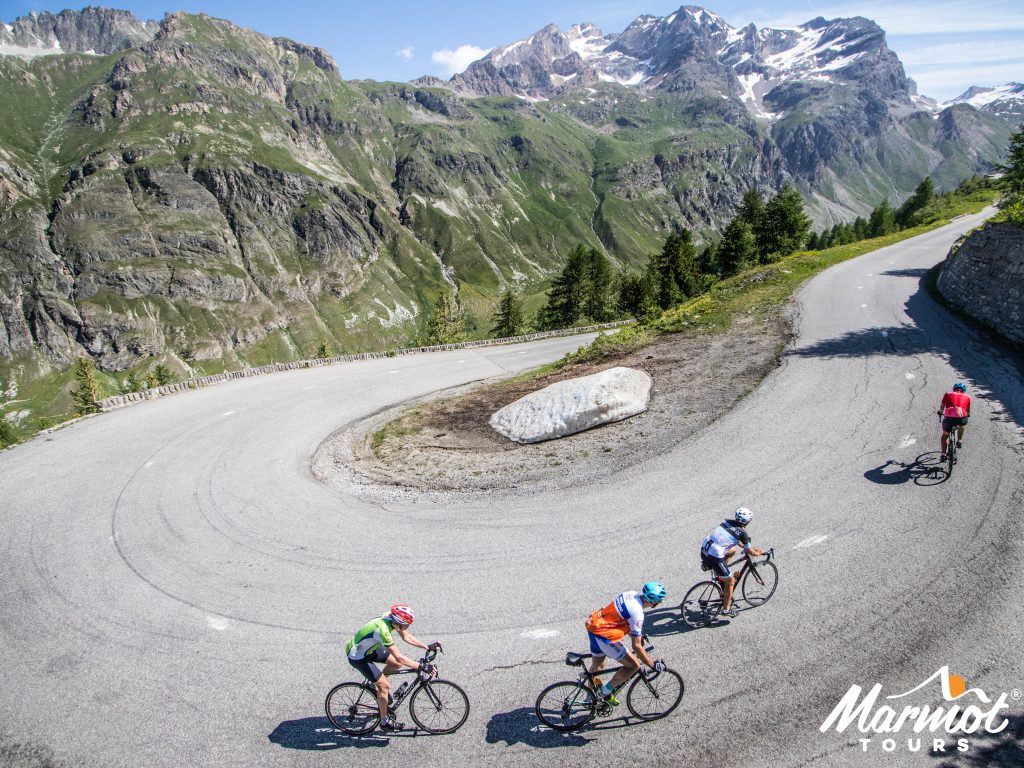 Your European cycling holiday cost and Brexit
With the prospect of a 'No Deal' Brexit and the uncertainty of the £/€ exchange rate, we can guarantee our 2020 prices if you book (and pay your deposit) by 31st October 2019. After that, if the exchange rate falls below £1/€1.10, we reserve the right to increase our prices but by no more than 10% of the current published price on our website.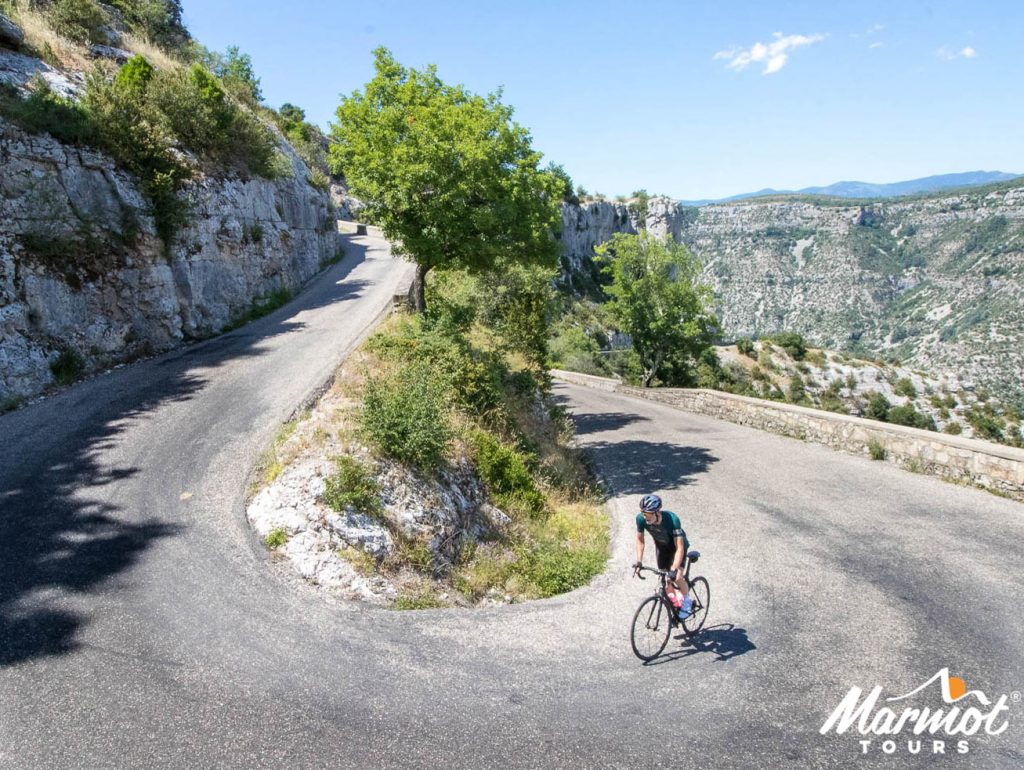 Group road cycling holidays: the places that fill up first…
Please note that if you're intending to make a group booking and / or you want to book a September holiday, these spaces always fill up FAST so do get in touch soon to avoid disappointment.
We want to make sure you choose the best holiday for you so do feel free to give us a call on 01373 830409 or email us if you'd like to ask us anything about any of our trips.
---
15% Discount for Non-Cycling Partners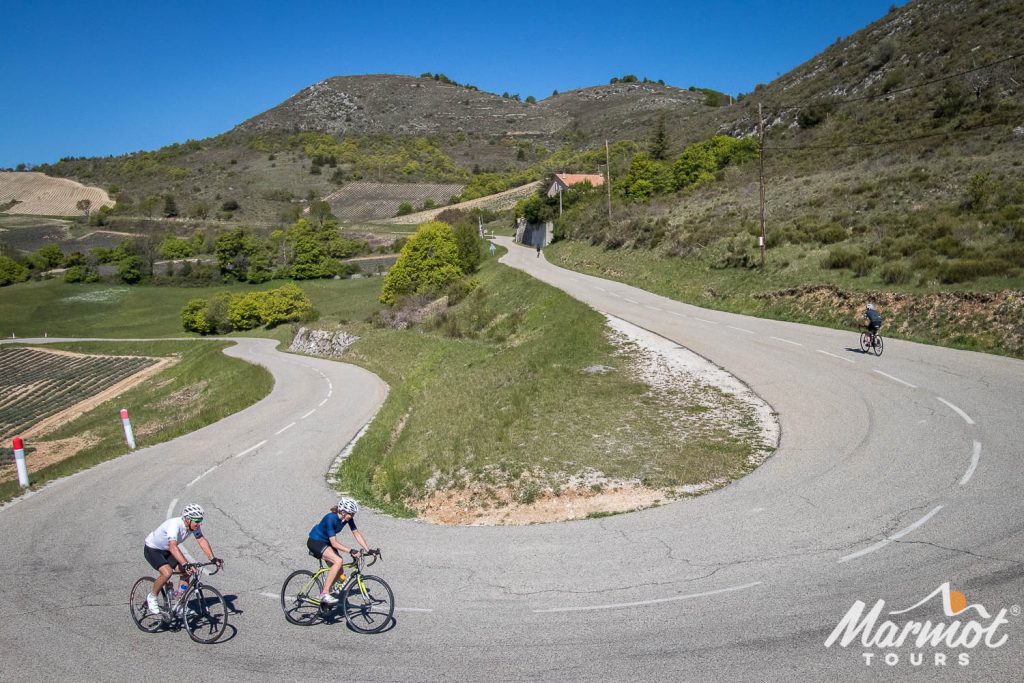 Did you know that we offer a 15% discount for a non-cycling partner on our holidays? We have several itineraries that are especially suited to taking a non-cycling partner, one of which is the Ventoux Club des Cinglés Challenge. We've a few places left on our departures running from 15th – 18th September & from 6th – 9th October. This fantastic, 4 day, centre-based trip (i.e. you're in one hotel for the duration of the holiday) takes in the stunning countryside of Provence with 2.5 days in the saddle.
Where you'll be staying
The climate in Provence in September and October is perfect for cycling and we have a fantastic, long standing relationship with the boutique hotel Domaine des Tilleuls in Malaucène where you'll be based – there's a gorgeous pool in the grounds if you fancy some R&R as well as a luxury spa in the village too. What's more, there are several e-bike rental companies in the village if your partner wants to enjoy a more leisurely time in the Provence countryside while you tackle the slopes of Ventoux.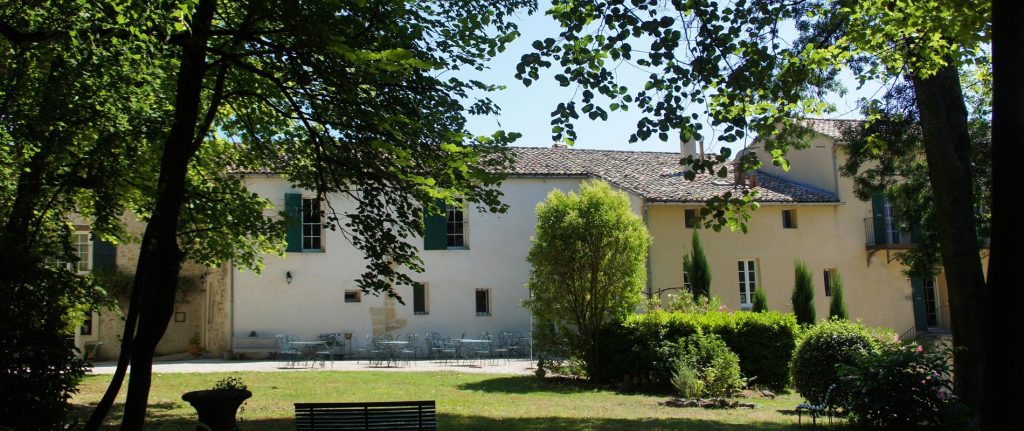 The Cycling in Provence
Fancy having a crack at 3 ascents of Ventoux in a day? You'll be doing a half-day warm-up ride on the travel day and in addition to the 'challenge day' itself, a fantastic circuit ride around the base of Ventoux. This allows us to choose the best day for weather for the 'challenge', when you'll be looking at up to 136km and 4443m of ascent in one day ! That said, there is no pressure in the slightest to complete the 3 ascents – if you want to tackle the mountain once or twice then that's totally up to you – this is your holiday after all and any one of these options will give you an amazing sense of achievement, such is Mont Ventoux's legendary status. Some respite at Chalet Renard at 1417m and the Tommy Simpson memorial are both a must; this really is an experience you'll never forget.
Check out the Trip Notes and then drop us a line at [email protected] if we've tempted you……
As with all our holidays, you'll have 2 ridiculously experienced guides and support vans to be there for your every need; water, fresh pineapple, locally baked pastries, M&Ms, mechanical support – we've got your back.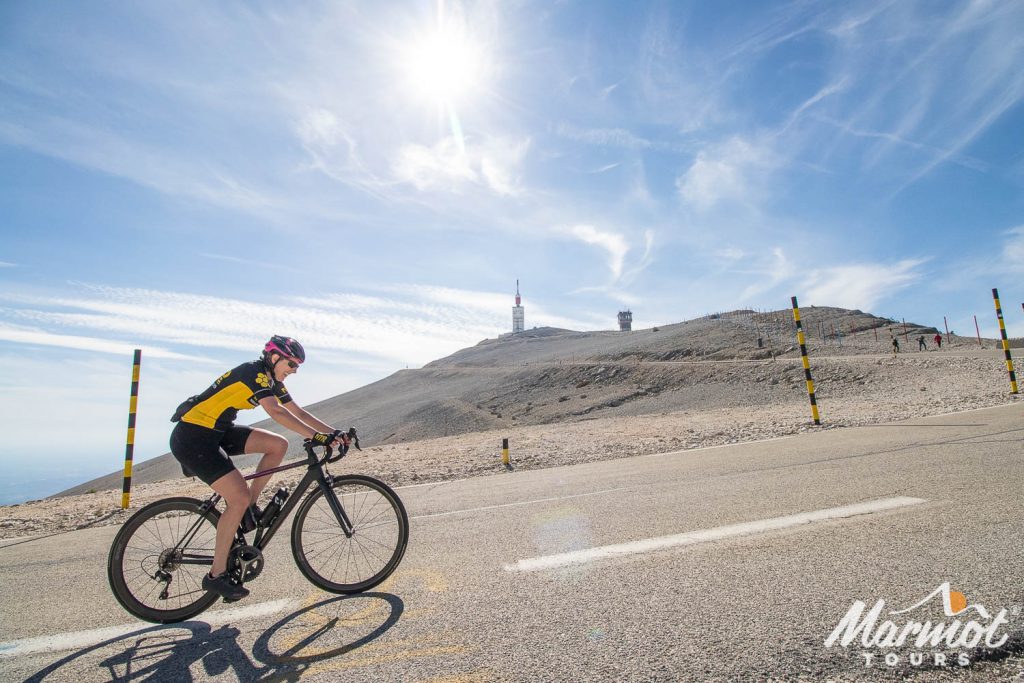 ---
What About a Winter Road Cycling Holiday?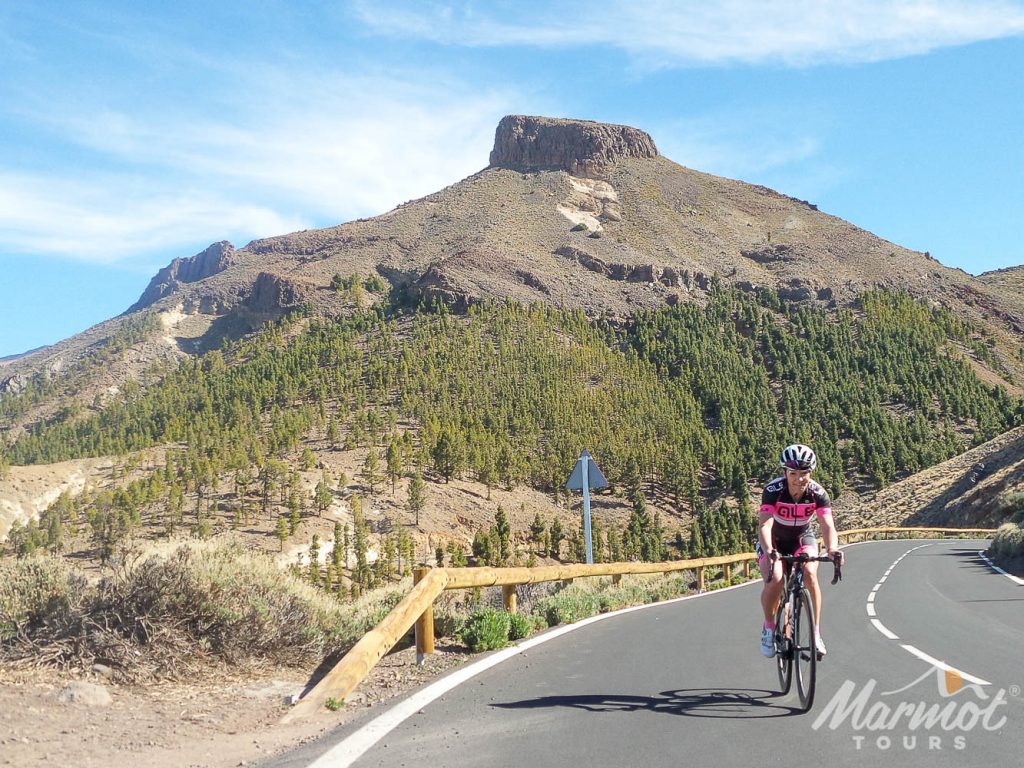 Places are filling up on both our Classic Cols of Tenerife and our Classic Cols of Gran Canaria trips, so if you thought you'd make a decision about these trips later, now might be the time to put your name down.
Classic Cols of Tenerife dates: 31st January – 7th February, 3rd – 10th March & 13th – 20th March.
Classic Cols of Gran Canaria dates: 23rd – 30th January, 24th February – 2nd March & 21st – 28th March.
The perfect flexible cycling holiday itinerary
With our flexible daily route options, it really is up to you how much riding you do each day. With these holidays you get many of the benefits of a training camp but without the stifling structure – even take a day off by the pool, if you choose. They're both perfect holidays to warm up your legs prior to the Spring season starting. And yes, decide each day how much you want to ride – there's no need to commit yourself to one route or another at the beginning of the week.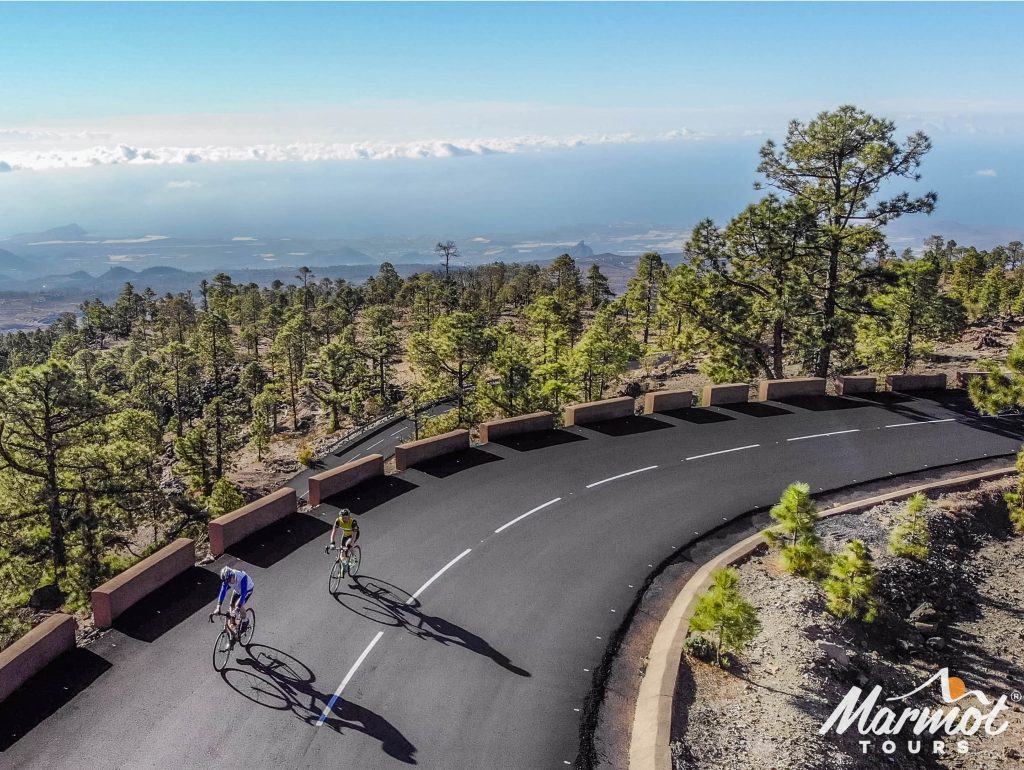 The R&R
Our Gran Canaria holiday is one of those that's ideally suited to taking along a non-cycling partner, who would obviously qualify for 15% discount on the price of the trip. You'll be staying in two 4* hotels – the beautifully located Hotel Las Tirajanas and the stunning Hotel & Spa Cordial Roca Negra, both of which have pools and spas and are perfect locations to enjoy some much needed winter sun.
The support
Our unique, 2-van-2-guide level of support is unrivalled – whether they're helping you out with a spare tube, just looking after your warm kit until the descent or offering you regular water top-ups, fresh fruit, cake or salted peanuts, our guides have an uncanny knack of being there at just the right time, so literally all you need to do is enjoy the ride.
We've avoided all school holidays with these dates, so flights from UK airports will be super cheap. Do get in touch if you have any questions or if you'd like to make a reservation – we're always here to help you make the right holiday decision.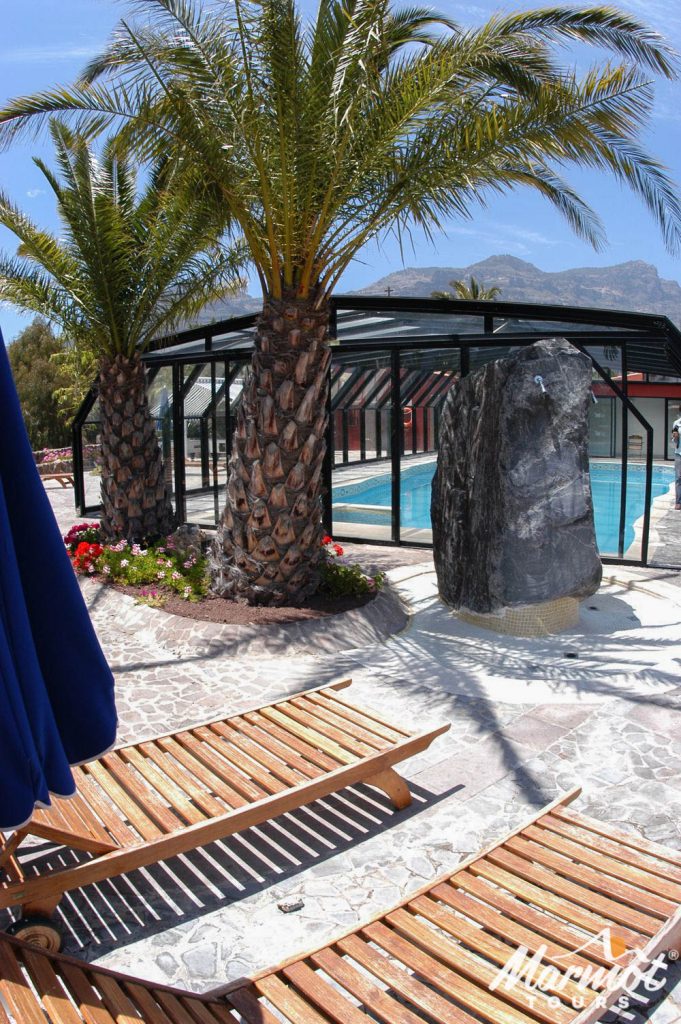 ---
Marmot Tours Instagram Photo Competition Reminder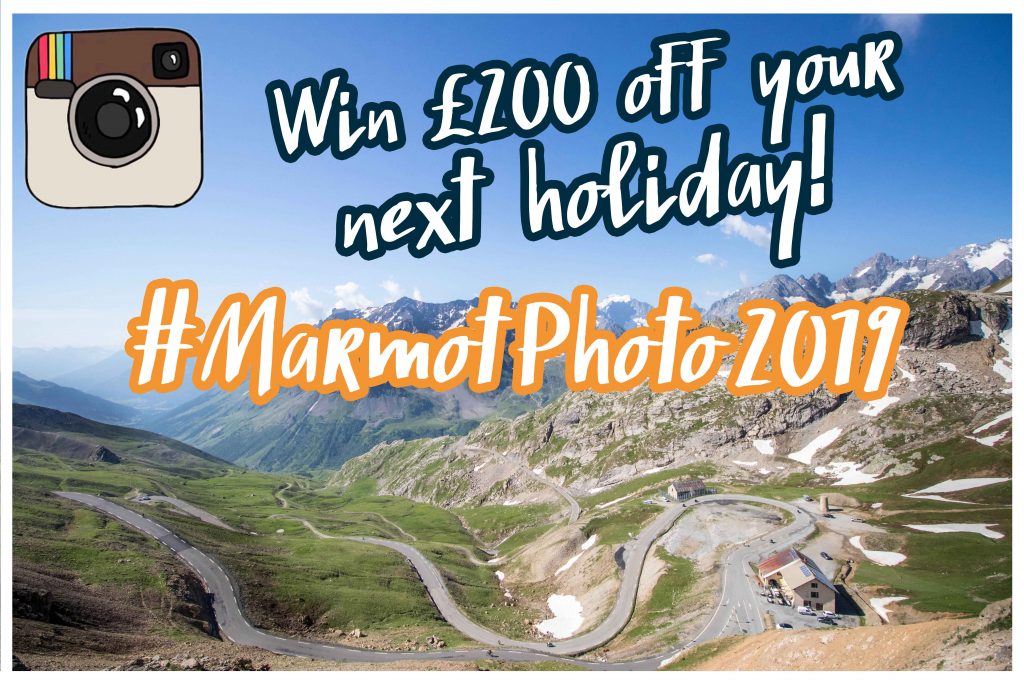 Just a reminder of our photo competition on Instagram – we'd love to get you sharing! Use the hashtag #MarmotPhoto2019 on Instagram to share your favourite 'Marmot Moment' for the chance of winning £200 off your next Marmot Tours holiday! Show us sun, smiles and bike rides from WHEREVER you are in the world, be it on a #MarmotTours holiday or the local club ride – we want to see what fun you're having! Whatever you choose to share, be sure to use the hashtag #MarmotPhoto2019. And if you're not already on Insta, maybe this will give you the nudge to sign up?
Now get snapping!
T's & C's: The closing date for all entries is 17 October 2019 and the winner will be announced the week commencing 25 October 2019 on Instagram. The prize entitles the winner to £200 off any holiday, subject to availability. The holiday must be taken by 31 December 2020. The prize cannot be redeemed against the deposit. The competition will run on Instagram only and any entries submitted on other platforms will not be counted, and our decision is final.
---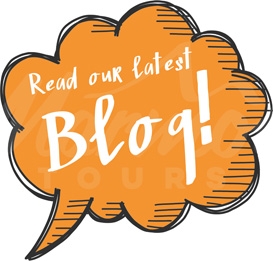 If you haven't had a chance to take a look yet, check our this month's blog: Top 10 Things to Take on a Cycling Holiday There are some really useful tips for when you're packing, so cast your eyes over this when you're mulling over what to take. Once you've packed, all you need do is count down the hours until you're in the saddle with the sun on your back, and we'll take care of the rest ……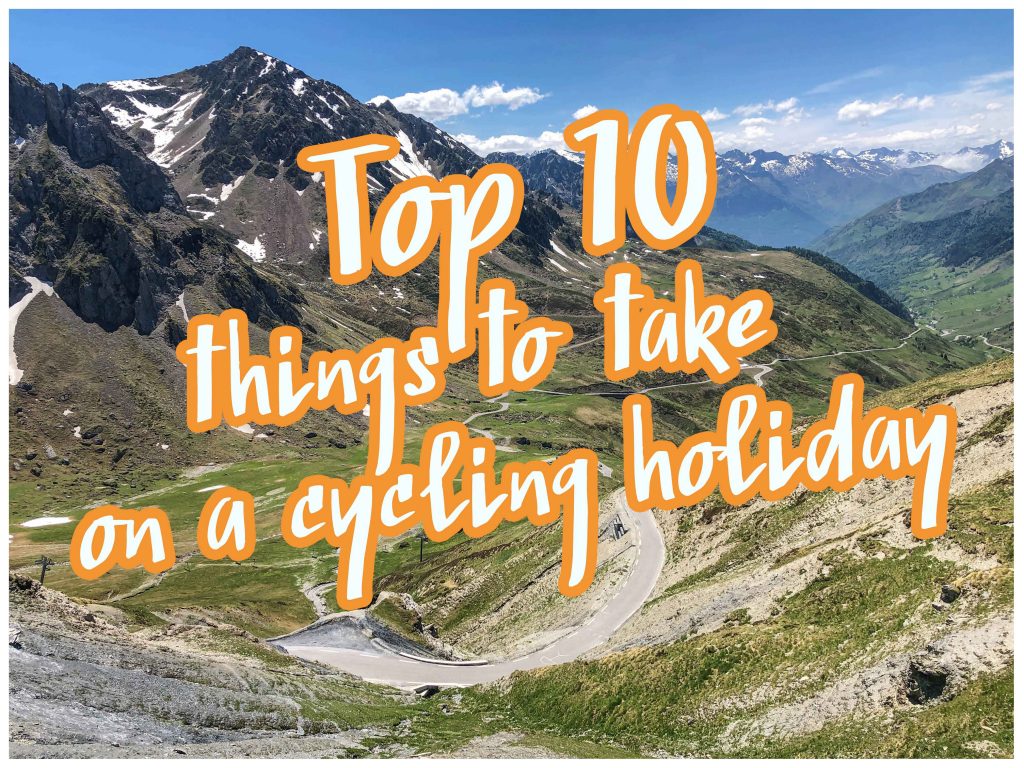 ---