If you and a partner or group of friends love cycling and want a holiday together but have different aspirations when it comes to time on the bike, then don't despair – we have some fabulous options for you…
Guided Road Cycling Holidays in Europe
We have some of the best options if your partner doesn't love time on the bike as much as you. It can be hard prioritising a Marmot Tours holiday, both in terms of financial commitment and time away from family.  It's also hard to be the one who is left behind when a cycling partner gets to jet off to sunny & stunning mountain destinations. We're the first to admit that many of our itineraries are not suitable for non or 'sometime' cyclists to come along, however, some of our newer itineraries could be just what you are looking for.
Cycling Holidays with Non-Cycling Partners
Our Classic Cols of Gran Canaria and our Ventoux Cinglés Challenge holidays both lend themselves beautifully to non-cycling partners coming along too. The Ventoux Challenge runs from a stunning 4* hotel, Domaine des Tilleuls with pool and within walking distance from medieval Malaucene.   With just 2 days to 'fill', non-cyclists will be very happy exploring or lounging by the hotel pool as they desire, whilst you set your sights firmly on the summit of Ventoux at 2001m  (I should say whilst you set your sights 3 times on the summit of Ventoux!).  We have current availability on our May (22-25), Sept (20-23) & Oct (9-12) departures, all fabulous times of year to visit Provence.
Extending your Cycling Holiday
Once you have made it to the South of France, it would seem foolish not to consider extending your holiday!  Antibes, Nice and a host of beautiful coastal villages beckon for those wanting a bit of R&R by the sea.   If you would like a little more cycling, or some walking as well as the option of lounging, then consider a mini break at the beautifully renovated B&B, Clos du Magnolia, run by Merv Capewell (Marmot Tours Guide) & his wife Jane.  Only 2.5 hours from Ventoux their renovated Vigneron's house, in sunny Herault, makes a great base for all sorts of activities.  They can recommend some lovely routes on the bike, or places to go locally and will ensure you have a fabulous holiday.
Road Cycling in Gran Canaria
Another option for you is our Gran Canaria (Classic Cols-style) holiday, which runs out of just two hotels: one a mountain escape, Hotel Las Tirajanas, with pool & access to some amazing walking/hiking opportunities and the other, Roca Negra Hotel & Spa, a coastal Spa hotel with its own beach & pool.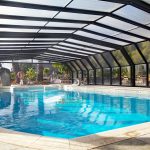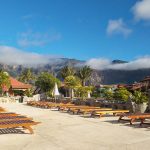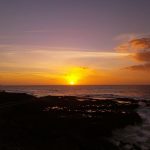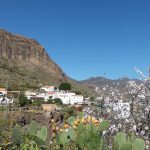 Gran Canaria is a stunning island to explore on foot, bike or with a rental car so depending on personal preference, partners can lounge, sightsee or hike the mountains and take on their own summits.  Remaining 2017 departures: 25 Feb – 4 Mar and 4 – 11 Mar.
Cycling Holidays for Mixed Ability Groups
Our Classic Cols-style holidays provide the perfect balance of cycling and scenery, with a manageable basic route and then a great choice of optional extras for those wanting a bit more.  These routes have been carefully composed by James whose experience in developing fabulous itineraries ensures you an incredible cycling trip taking in all the great cols of the region.  The ability to choose a level of route for yourself each day that suits your experience and aspirations means that this holiday suits a huge range of cyclists and is very suitable for couples or groups of friends of mixed ability.  We have Classic Cols holidays in the
Pyrenees
,
Alps
,
Dolomites
,
Picos
,
Corsica
and Gran Canaria.
Different Aspirations or Fitness
However, some of those trips lend themselves better than others to groups where there is a more significant difference in aspiration or fitness: If your partner or group of mates love their bike too, and enjoy the mountains but want to cycle much less distance and ascent than you, before relaxing or doing something different, then our 
Dolomites Minibreak
 could suit you all…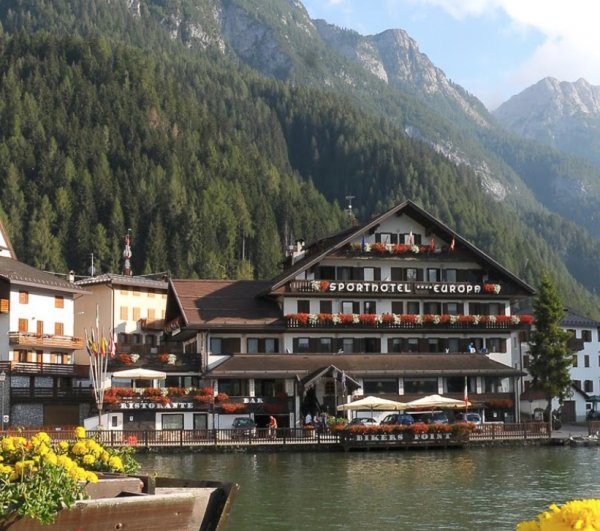 The Sporthotel Europa
 The 4* lakeside
Sporthotel Europa
is a perfect base, a great place to while away an afternoon or two. In terms of cycling, we have created 3 route options for each day so you can choose exactly how far you want to push yourself.  The scenery is breathtaking and you may find yourself wanting to do more than you had imagined you would!   Meanwhile, the Challenge Route beckons those looking for a beasting (check out the
itinerary
for all the juicy stats!).  In the evening, enjoy the delicious Italian food & attentive hospitality together, having achieved exactly what you wanted to.  2017 departures available in July (17 -22) and Aug (21 – 26).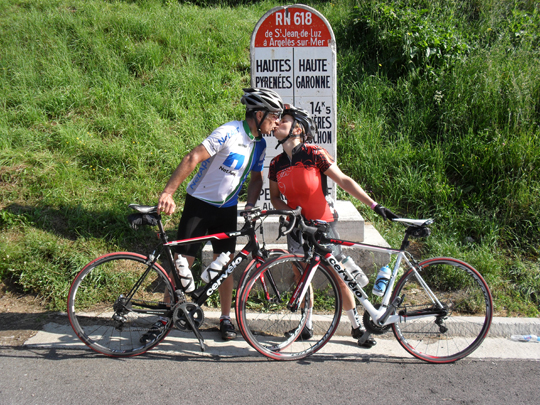 Cycling in the Pyrenees: Marmot Tours Classic Cols
Our
Pyrenean Classic Cols
holiday is another one that is worth considering if you are a mixed ability couple or group.  Billed as our 'entry level' Classic Cols style itinerary, this particular holiday 'warms' you up to cycling in the mountains as the holiday goes on.  Starting with the option of doing just one col per day, it builds up to the finale of climbing the infamous Tourmalet on the last day of the holiday.  As you stay in 2 of the hotels for two nights, there is the option of taking a full or half day off the bike and enjoying the beautiful mountain spa resorts of
Ax les Thermes
or
Bagneres de Luchon
.   We still have some availability on our June (3 – 10) departure in 2017.
Last but not least…
If you fancy one of our other Marmot Tours road cycling adventures, you could always bring a tandem?!