Perfect road cycling in the South of France: our NEW fully flexible cycling holiday in the Cévennes & Ardèche!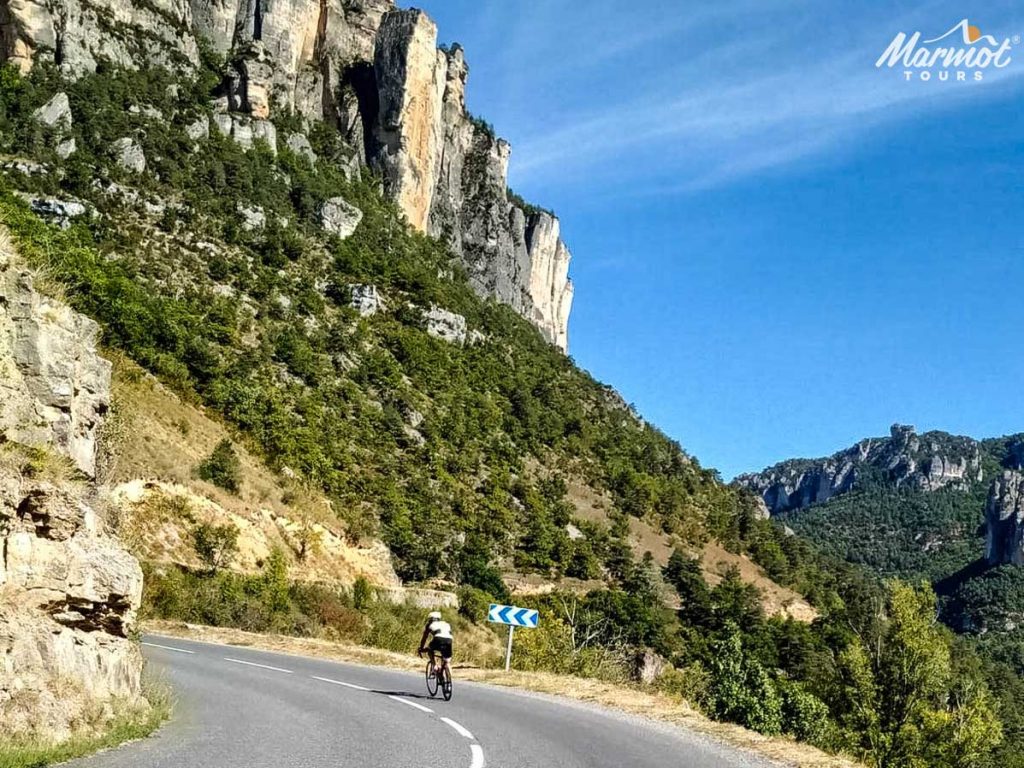 This fantastic new cycling holiday is now open for booking! The date is 22 – 29 May 2021, and cheap flights are plentiful from London, Bristol and Manchester airports to Marseille. The cost of this trip £1,320 for 6 days of cycling, including half board in comfortable and friendly hotels and transfers from / to Marseille airport.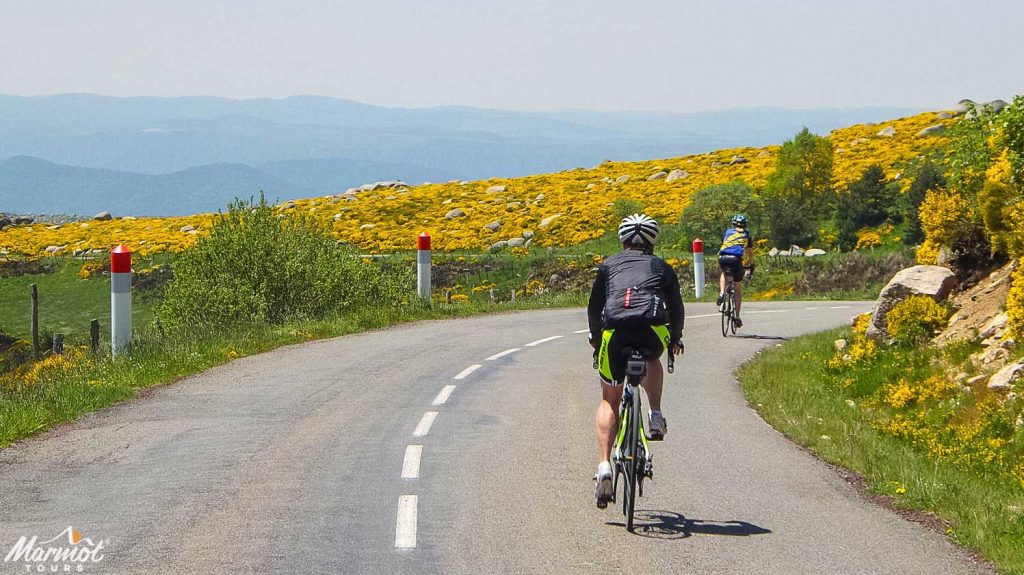 Like all Marmot Tours road cycling holidays, you'll get the full support from two experienced and proactive guides who are there to help you have the best possible week away. Whether it's helping you with a mechanical, keeping you topped up with fresh fruit and snacks or motivating you when you're struggling up a col, they'll be there for you through every rotation of your pedals.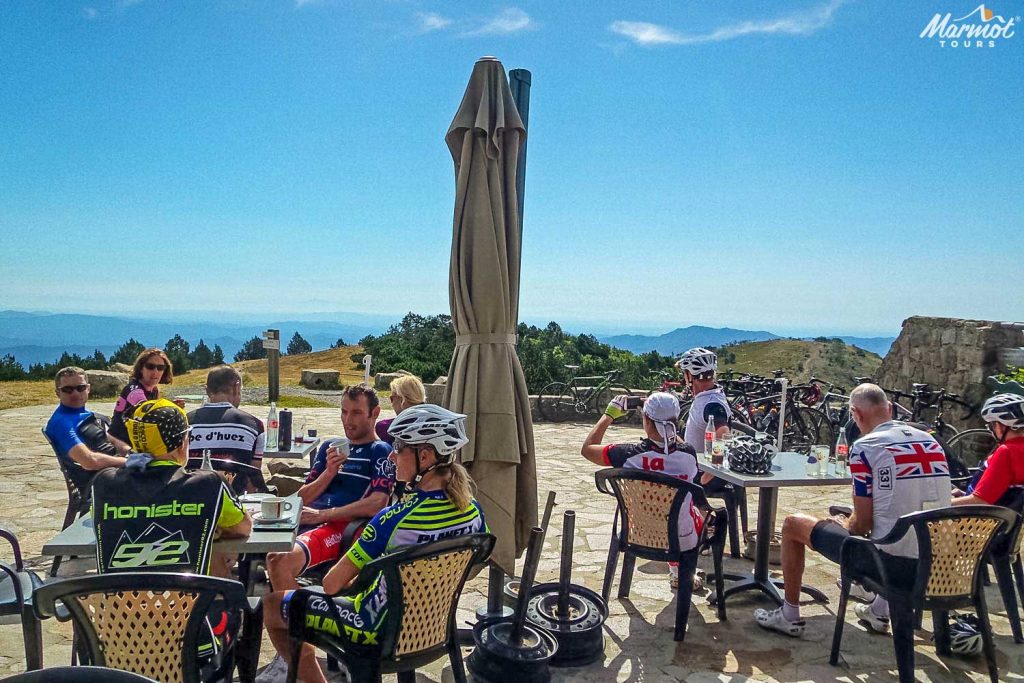 As itineraries go, this is definitely one of our easier trips but as ever on our flexible cycling holidays, there are optional extras at the end of each day if you'd like to push yourself a bit further. It's difficult to get across just how beautiful this region of France is. Combined with its quietude and remoteness, it really is a stunning place to ride your bike.
Please do get in touch if you'd like to discuss putting your name down. There are 20 places available so don't hang about if you're keen!
---
Drum roll please…We won a British Travel Award!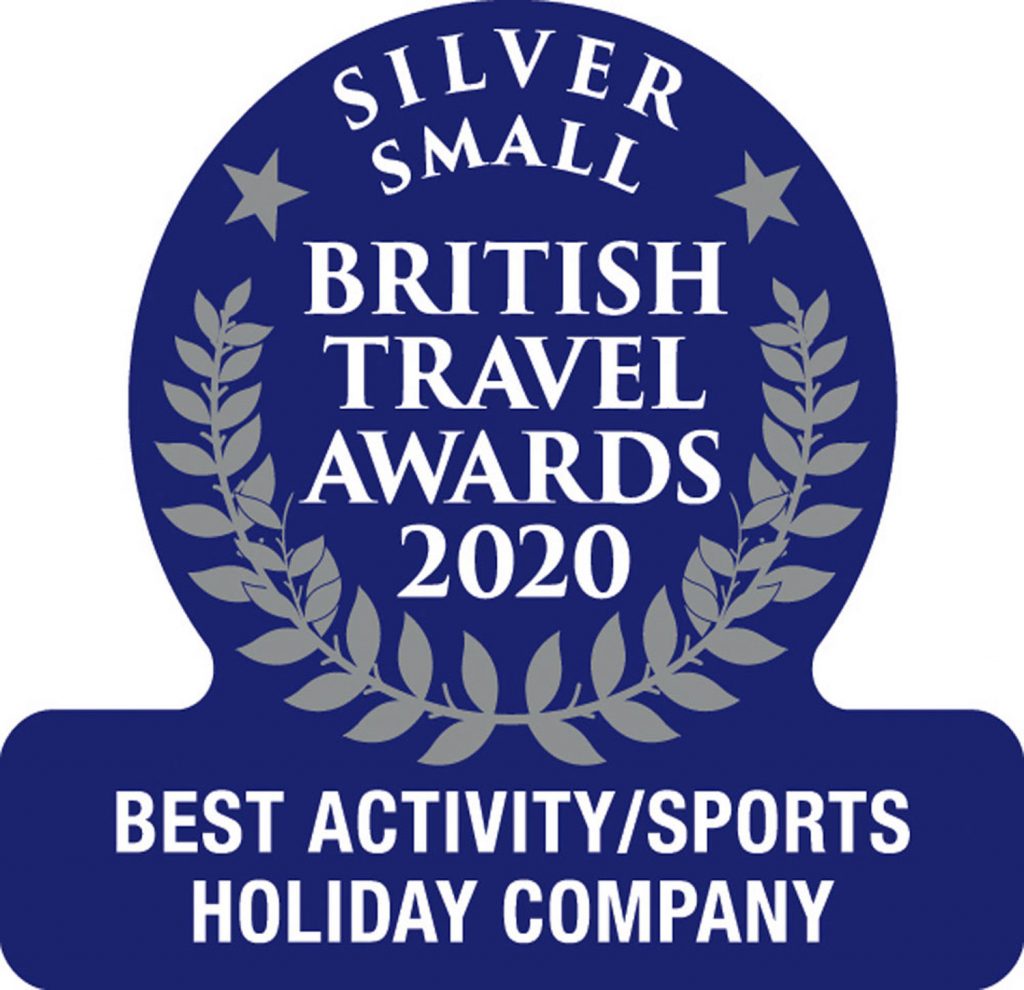 WOOP WOOP! We're absolutely delighted to tell you that we've been awarded a SILVER AWARD in the BEST ACTIVITY / SPORTS HOLIDAY category at the British Travel Awards! Thank-you so much to all those who voted for us. We were up against some really strong contenders that are much larger organisations than ourselves. This expression of your support and loyalty has really lifted our spirits in undoubtedly one of the worst years the travel industry has ever seen seen.
Jump over to our blog to read more...and THANK YOU again!
---
Kevin Penny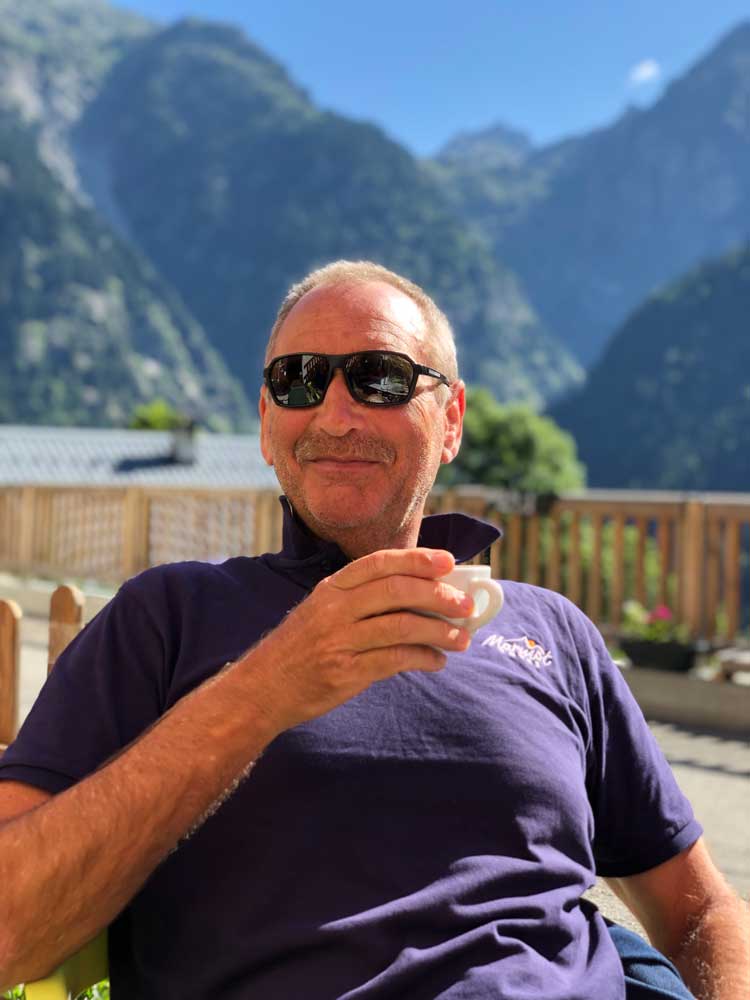 Without doubt, 2020 has been a very tough year and for some more than others. We've been waiting for some glimmers of hope to appear before reporting some very sad news. At the end of April, we lost our friend and Marmot guide Kevin Penny. He passed away very suddenly at his Dartmoor home, during or just after his regular session on the rowing machine, aged 60. It was later confirmed that Kev had coronary atheroma – the coroner who reported this said that Kevin would have died instantly and painlessly, and that the atheroma was so severe that he was astounded that Kevin had been able to be so fit and active right up to his last moments. Classic Kev – strong!
We've written a tribute to our friend and you can read this by heading over to our blog here.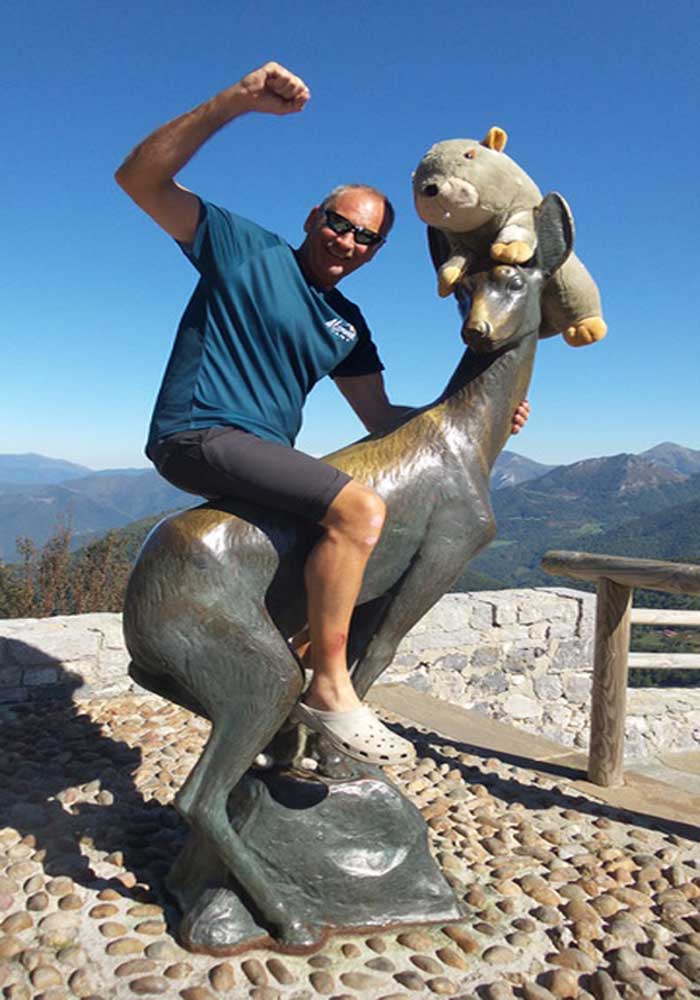 We continue to send all our heartfelt love and best wishes to Pat. Kev will forever be remembered affectionately by the Marmot team.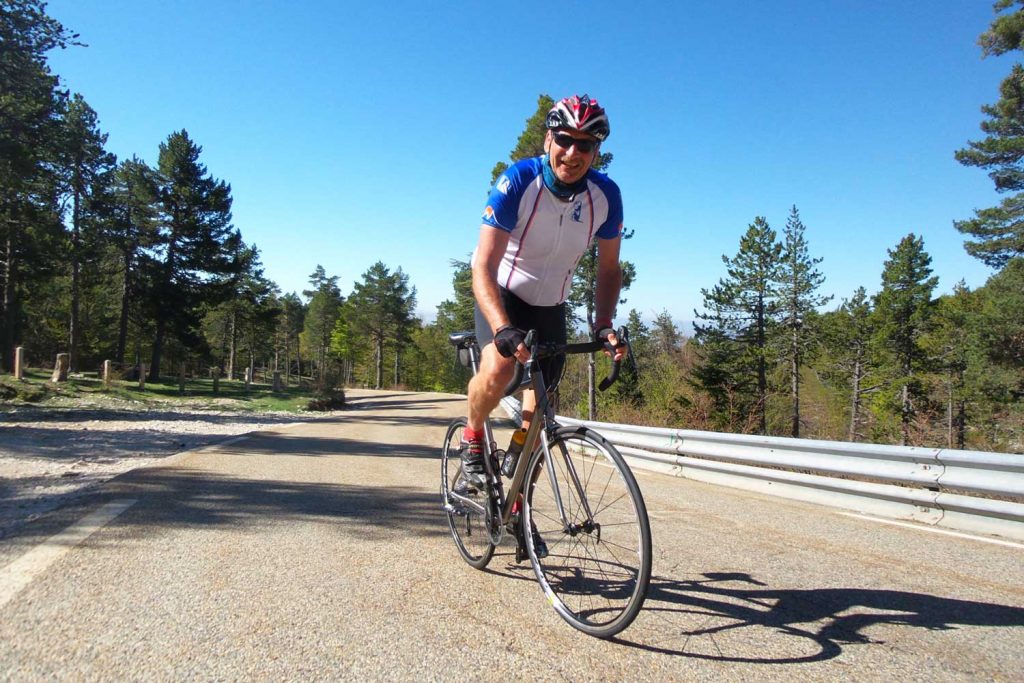 ---
Please join us and support small independent businesses this Christmas for last minute gifts for cyclists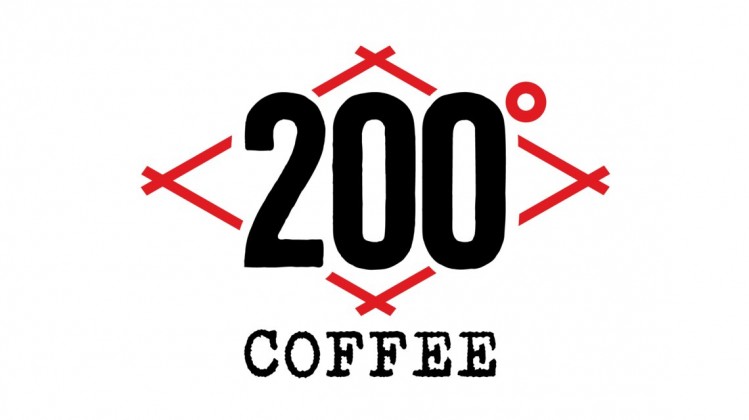 We can't recommend the coffee from 200° Coffee highly enough. They are independent coffee roasters with an online store, as well as 11 coffee shops around the UK. Sadly, like many other small independents in both the hospitality and non-essential retail sectors, they've really struggled throughout the past 10 months, and have been closed for the most part of it.
Here at Marmot HQ we have a coffee subscription and we can safely say that for those of us who are partial to the dark brown hot stuff, it keeps the wheels turning and productivity high! A subscription is a great gift for the coffee loving cyclist who has enough cycling gear and gadgets so why not check out the 200°Coffee website here if you have a moment.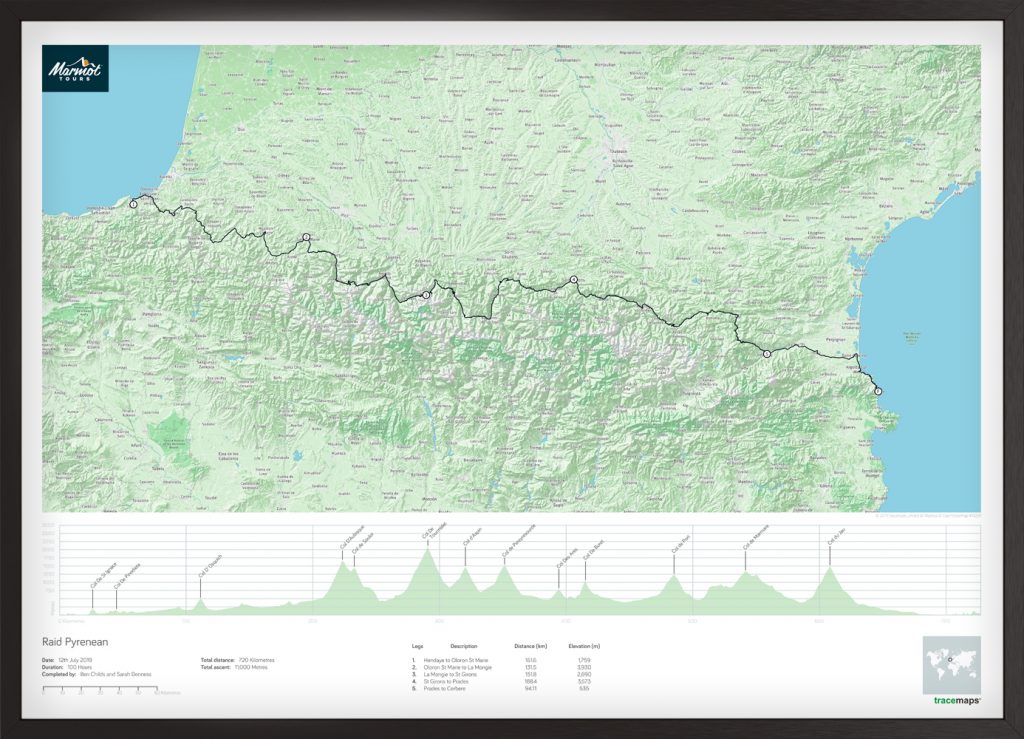 Another small independent we love is Tracemaps. A Tracemap is a fantastic way to commemorate a great Marmot Tours trip you (or a cyclist you love), has been on. Tracemaps have very kindly agreed to offer Marmot Tours cyclists 10% off the cost of a Tracemap if you place an order. Simply use the discount code M@RMOT20 when ordering. You can jump straight to their website here.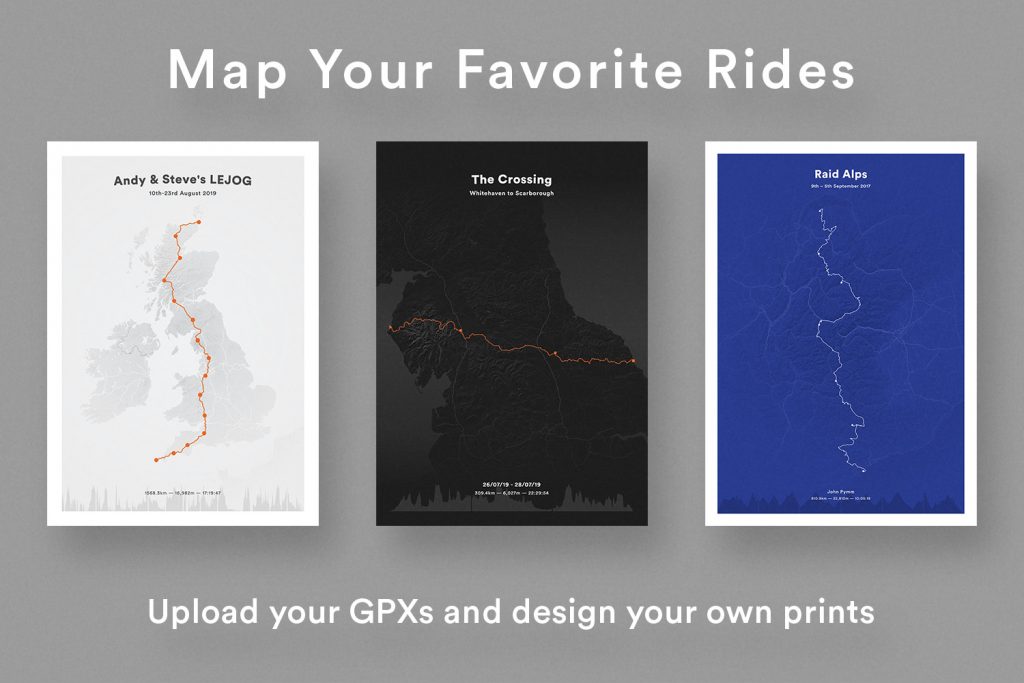 The English Cyclist is another small business that we're right behind. If you've completed a tough ride, sportive or epic multi-day Marmot Tours cycling trip then get some evidence on your wall with englishcyclist.com/map-designer . Their design tool allows you to upload your GPX files (or even connect to Strava) and design your own map print. If you have a lot of rides that are wasting away on Strava and you've the wall space available, The English Cyclist has some offer codes for multiple print purchases. Just use these codes at the checkout to save: 2PRINTS = 25% off, 3PRINTS = 30% off and 4PRINTS = 35% off.
Finally, Cycle Miles is the home of every cycling related gift you could possibly dream up. Like many small independent retailers, they've really struggled this year but have come out of hibernation for Christmas. Do check them out: they've a great selection of books (ditch Amazon!), artwork and plenty of other cycling related items – perfect for the pedaller who has everything!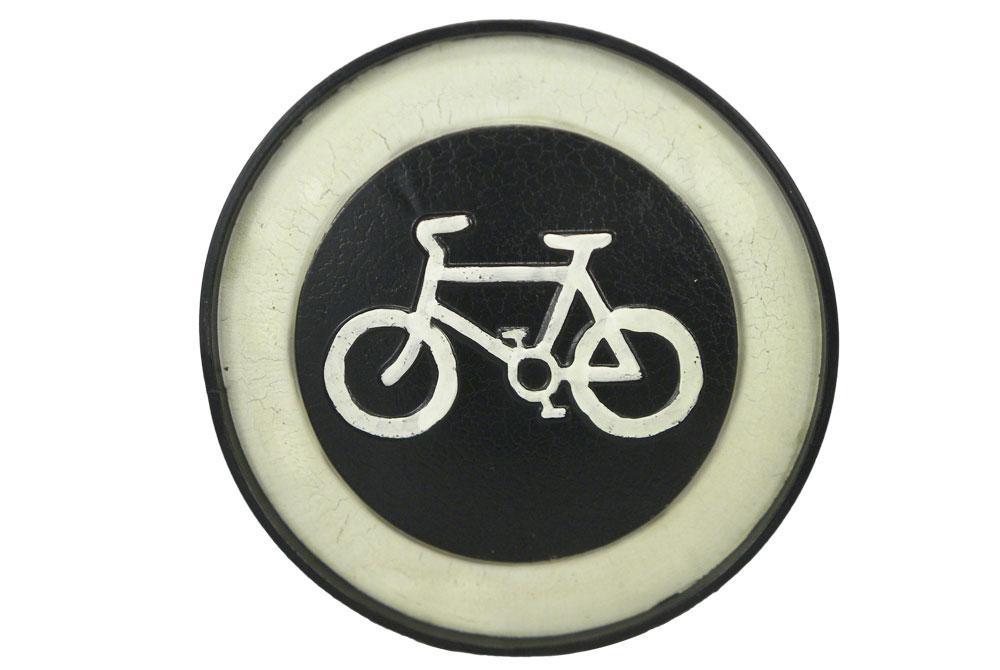 ---
Our Christmas Office Hours
Like everyone, we enjoy taking a break away from the office to spend time with family & friends at Christmas, albeit very differently this year. For this reason, we won't be answering the phone between 13:00 on 24th December & 09:00 on 4th January.
We've found that when families get together over Christmas they like to plan their next cycling adventures and so for this reason, we'll have a couple of members of the team working between 27th & 31st December to help you with your holiday plans by answering emails only. We appreciate that people like to get things ironed out before going back to work in January so we'll be there to help you with your planning.
---
Finally, from everyone in the Marmot Tours team, we sincerely wish you a very happy and healthy Christmas. We hope 2021 sees a return to good health and prosperity for everyone, and we're looking forward to seeing you back in the saddle in the mountains of Europe just as soon as we can! Stay healthy and take care.
---