Updated 15th October 2021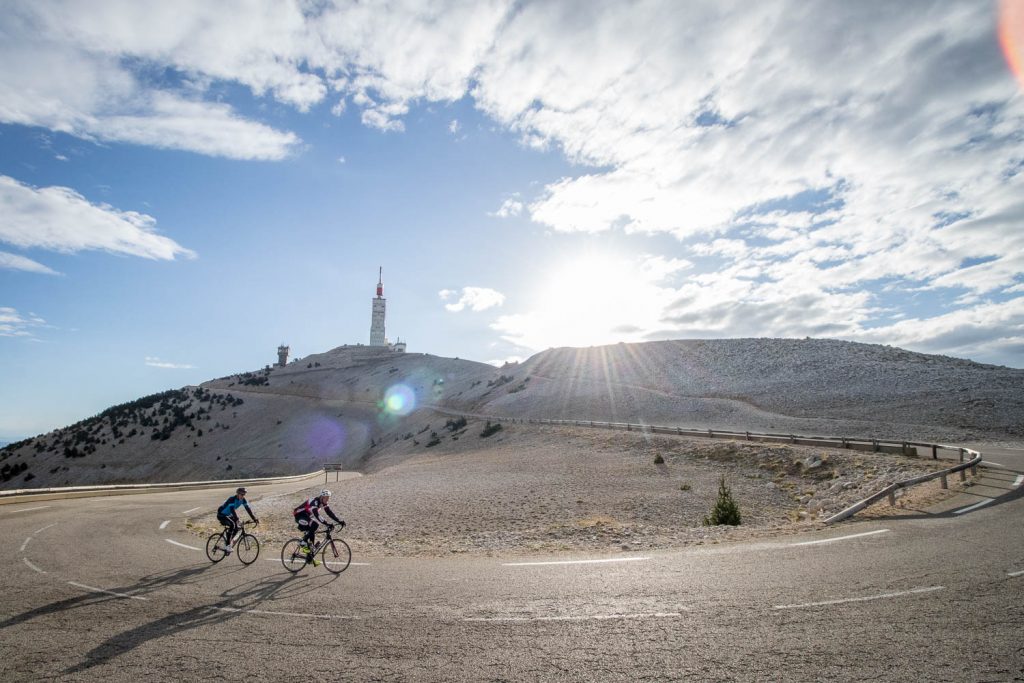 Leisure travel between France and the UK is now practical for fully-vaccinated travellers and we have a whole host of great cycling holidays on offer in France in August and September!
Travel abroad during the pandemic is different than it was and it's important that you familiarise yourself with the travel requirements in both your destination and home country. There is some good advice for travellers on the ABTA website.
This page summarises our understanding of the current entry requirements, paperwork, and testing for travel to France, and back to the UK.
Travel Insurance
As always, we require that you have adequate travel insurance in place for your cycling holiday. Most insurance providers are now including Covid-19 in their cover but you should check your policy carefully to ensure that it meets your needs in relation to accident, injury & medical care, as well as cancellation or delay due to Covid-19 infection, or possible self-isolation requirement either in the UK or France.
Entry to France
To travel to France for leisure reasons, you must be fully vaccinated. ('Fully vaccinated' means that you have had the full number of doses of an approved vaccine, either 7 or 28 days previously. See here for more details.) If you are not fully-vaccinated against Covid-19 then you must have pressing reasons for travel to France and you must quarantine on arrival.
You can find information about France's entry requirements at the following UK and French government websites:
https://www.gov.uk/foreign-travel-advice/france
https://travelhealthpro.org.uk/country/81/france
https://www.diplomatie.gouv.fr/en/coming-to-france/coronavirus-advice-for-foreign-nationals-in-france/#sommaire_1
Currently, if you are fully vaccinated, the entry requirements for France are that you need to provide proof of vaccination status, and a sworn statement (déclaration sur l'honneur). The sworn statement form can be accessed at the following link – check the map to choose the correct version for your home country (the UK is currently on France's Amber list):
https://www.interieur.gouv.fr/Actualites/L-actu-du-Ministere/Certificate-of-international-travel
You can obtain proof of your UK vaccination status via the UK NHS app (different to the NHS Track & Trace app) or by requesting a letter from your GP.
If you are flying into Geneva Airport to start your trip, then you will need to also check the entry requirements for Switzerland: https://www.gov.uk/foreign-travel-advice/switzerland
And you must fill in a Swiss online passenger locater form which can be accessed here: https://swissplf.admin.ch/formular (select the 'Transit Only' option in the Address section)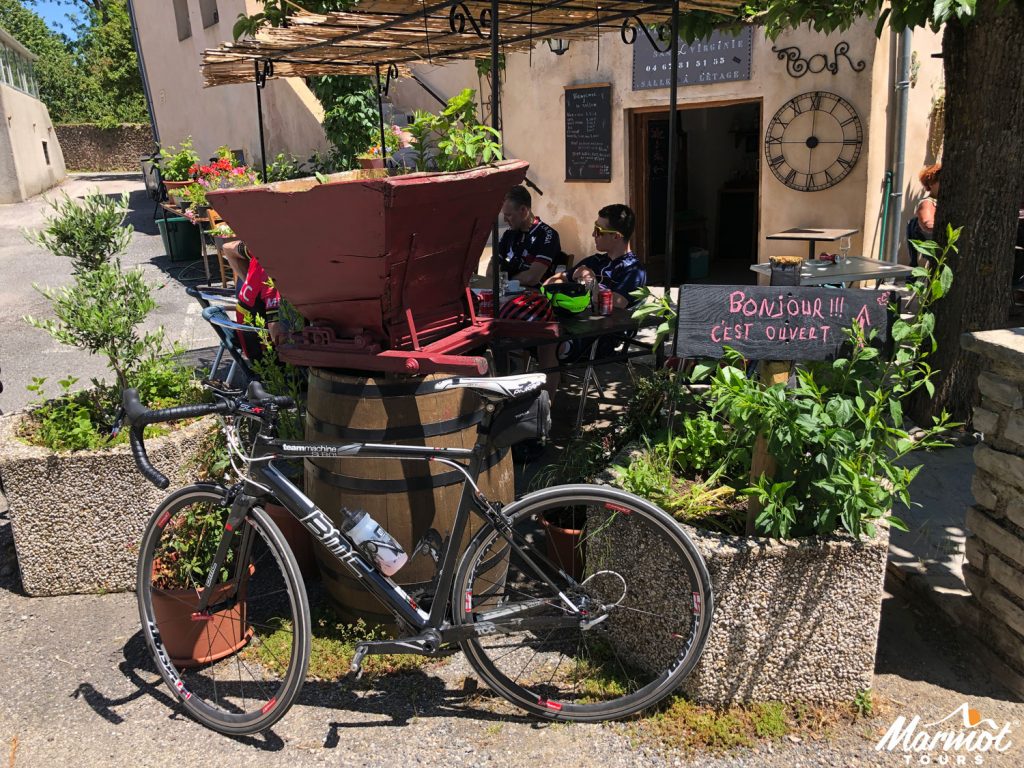 Returning to the UK
Everyone entering the UK needs to complete a passenger locator form (which can be found here) and UNTIL 24 OCTOBER take a pre-booked PCR test within two days of returning. FROM 24 OCTOBER this test can be a pre-booked, cheaper LFD (LFD tests can be pre-booked from 22 October when a list of approved test providers will be made available on gov.uk). The passenger locator form must be completed on-trip, the the 48 hrs before you return to the UK. You will need to enter your Day-2 PCR test (or LFD test after 24 October) booking reference on the form.
If you are fully vaccinated, you no longer need to take a pre-departure test before your flight.
If you are NOT fully vaccinated, you will have to have a negative test result to enter the UK, and you'll need to self-isolate on arrival. You can read the government's guidance here.
For those NOT fully vaccinated who require a pre-departure test in your holiday destination within the 72 hours before your return journey to the UK commences, we recommend that you make an appointment for a rapid antigen test (results within 30-60 minutes; cost approximately €45) at the testing centre at your departure airport, in the hour before you check in for your return flight. We will be adjusting our normal transfer times by an hour to help to accommodate this.
Most major European airports offer testing facilities provided by private companies. While we can not endorse any of these companies personally, you can access their websites and booking options via the links provided.
Geneva Airport GVA (Alpine Classic Cols)
Rapid antigen test (results within 15 minutes); 6am to 7pm
https://www.gva.ch/en/Site/Passagers/Shopping/Services/Voyages/Centre-test-COVID-19-aeroport
https://www.m3-test.ch
Nice Airport NCE (Classic Cols of the Southern Alps, Raid Alpine Geneva to Nice)
Rapid antigen test (results within 30 minutes); 8.30am to 7.30pm; Airport pharmacy terminal T2
https://www.nice.aeroport.fr/en/services/shops/pharmacy
Toulouse Airport TLS (Pyrenean Classic Cols, Raid Pyrenean TLS, Raid du Massif Central)
Rapid antigen test (results within 30 minutes); 7am to 2pm.
https://www.toulouse.aeroport.fr/info-coronavirus/centre-covid
Marseille Airport MRS (Ventoux & the Verdon Gorge, Ventoux Cingles Challenge)
Rapid antigen test (results within 1 hour); 8am to 5pm.
https://depistage.labosud-emts.com/index_en.html
For our Ventoux Cingles Challenge trip 27-30th September, if you can get a test on the Monday before you fly, you will not need another one before you fly back to the UK on the Thursday! See https://www.gov.uk/guidance/coronavirus-covid-19-testing-for-people-travelling-to-england#when-to-take-your-test for clarification.
Both PCR and Rapid Antigen tests are also available at many pharmacies and laboratories in France.
Remote testing (Raid Pyrenean)
It is also possible before you leave the UK to arrange a remote appointment with a health adviser who can supervise a self-administered rapid antigen (lateral flow) test, using a test kit that you take with you on holiday. For example with BreatheAssured, Qured or Collinson.
While in France
France is currently implementing the use of a 'pass sanitaire' to permit access to cafés and restaurants. This pass demonstrates that you are either fully vaccinated, have tested negative within the last 72 hrs, or have recovered from a confirmed Covid-19 infection within the previous 6 months. If you have been fully vaccinated in England, Wales or Scotland, the easiest way to obtain your French pass sanitaire is to download the French 'TousAntiCovid' app to your phone and then upload your NHS vaccine certificate by scanning its QR code to generate the pass sanitaire certificate (carnet).
If your vaccine certificate is from Northern Ireland, the USA, Canada, or anywhere else outside the EU (excluding England, Scotland & Wales – see above), then you need to apply to the French government to have your vaccine certificate converted to a French QR code to use with the pass sanitaire. Details can be found at this website.
Digital covid certificates from Ireland and elsewhere in the EU are valid in France.
In the unlikely event that you develop Covid-19 symptoms or test positive for Covid-19 while in France, you will need to contact the local health authorities for guidance. You may need to stay where you are until you test negative and you may also need to seek treatment in France. We will assist you in making necessary arrangements if we can but any additional costs will need to be covered by yourself or your travel insurance.
The UK government advises that you plan ahead and make sure you:
• can access money
• understand what your insurance will cover
• can make arrangements to extend your stay and be away for longer than planned
In France, masks must be worn in all indoor public areas. They must also be worn outdoors in some towns. In some regions of France there have been additional, temporary, Covid-19 restrictions in place such as masks being required outdoors in some town centres, or bars and restaurants being required to close by 11pm. We will update you via The Link on any such restrictions that are relevant to your trip closer to your departure date.