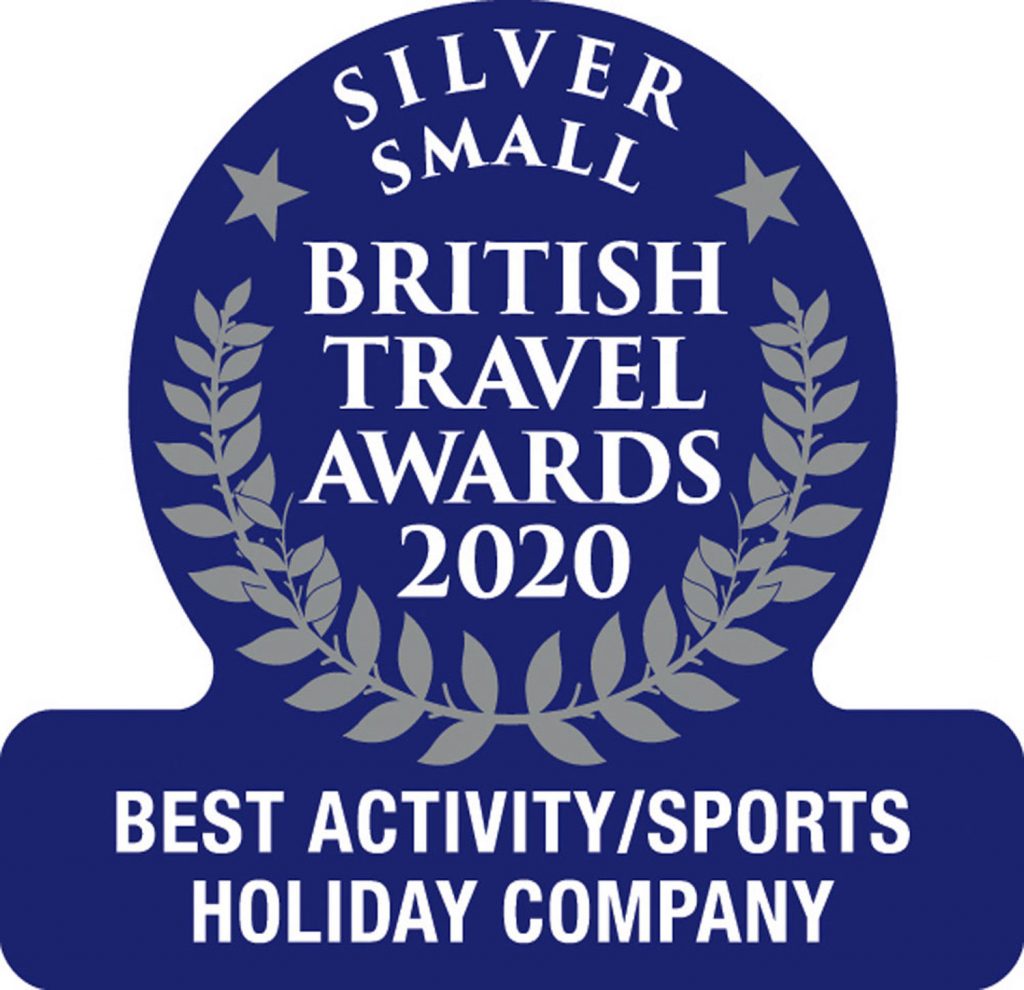 WOOP WOOP! We're absolutely delighted to tell you that we've been awarded a SILVER AWARD in the BEST ACTIVITY / SPORTS HOLIDAY category at the British Travel Awards! Thank-you so much to all those who voted for us. We were up against some really strong contenders that are much larger organisations than ourselves. This expression of your support and loyalty has really lifted our spirits in undoubtedly one of the worst years the travel industry has ever seen seen.
In lieu of the usual glitzy awards ceremony in London that had to be cancelled due to the pandemic, the occasion was held virtually via Zoom on Monday 14th December. Hosted by BBC's The One Show host Alex Jones and comedian Pat Monahan, it was a novel way of holding an awards event!
We had to produce a Zoom acceptance speech, but not for us the black tie and cocktail dress, sitting in front of the computer screen, oh no; in true Marmot style, we thought we'd ham it up a bit! Just click on the link to our You Tube channel to see our video for a few laughs! As you can imagine, there were plenty of outtakes and we hope to put some of these on our channel too, in due course. If you subscribe to it then you'll be alerted when they're published, just in case you want to see some of us making fools of ourselves a little bit more! You wouldn't think making a 15 second video could be that difficult, but we managed to have a good go at it!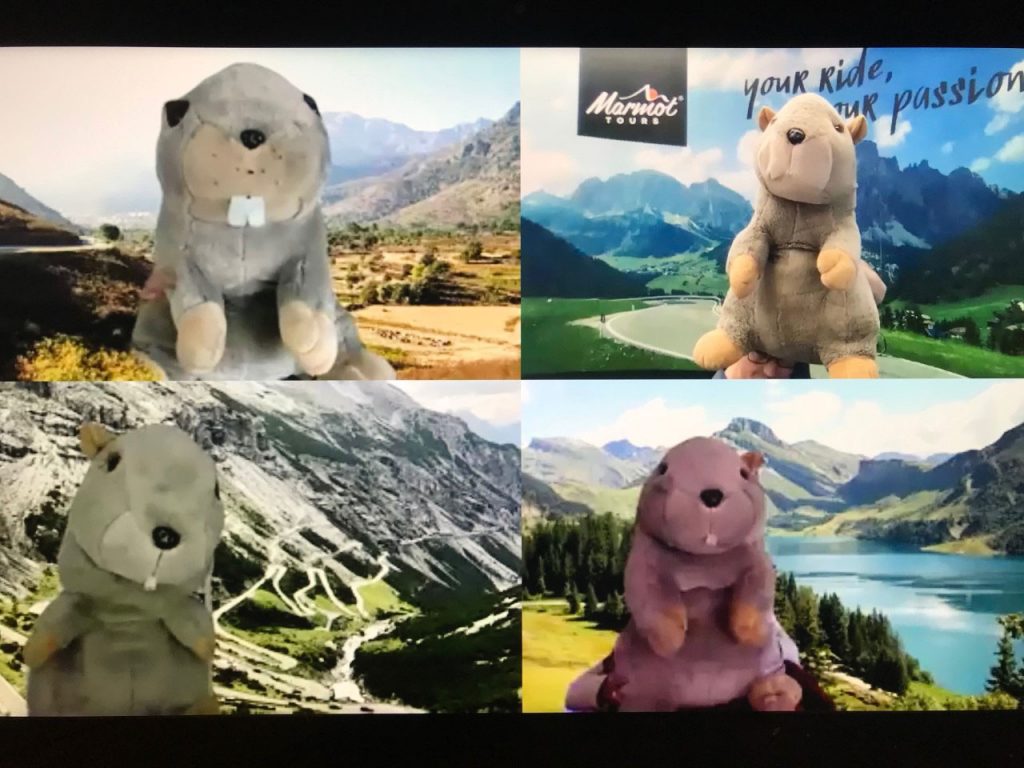 Anyway, most importantly we wanted to thank you again for all your support in helping us win this fantastic accolade. The irony isn't lost on us that we've won a travel award in a year when we haven't run a holiday! That said, we're hoping this will help us elevate our profile so we can reach more cyclists looking to ride in Europe's most stunning mountains, keeping the Marmot flame alive.
A massive THANK YOU once again!
---