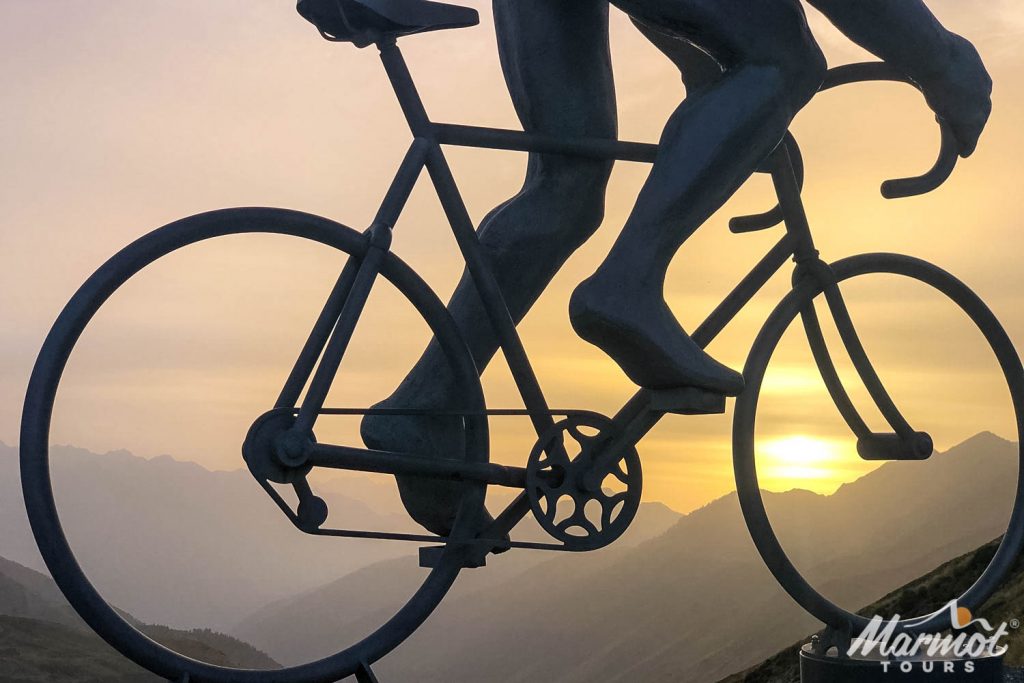 Here in the UK, Autumn is in full swing. The clocks have gone back, the leaves are falling, the nights are drawing in and the long sleeves and bib tights have been dug out. Before our thoughts turn to winter plans, we thought we'd give you a quick recap of what a fantastic summer season of road cycling tours we had in 2023.
If you came cycling with us this year, we want to shout out a massive THANK YOU! After the last few years of struggling through the pandemic, we had an absolutely terrific year. It was fantastic to be able to run all our tours as planned, as well as introduce some new destinations to our list of itineraries. We're sure you were as happy as we were to be out in the mountains doing what you love: conquering climbs, delighting in thrilling descents, being bowled over by the beauty of our planet, and forging new friendships.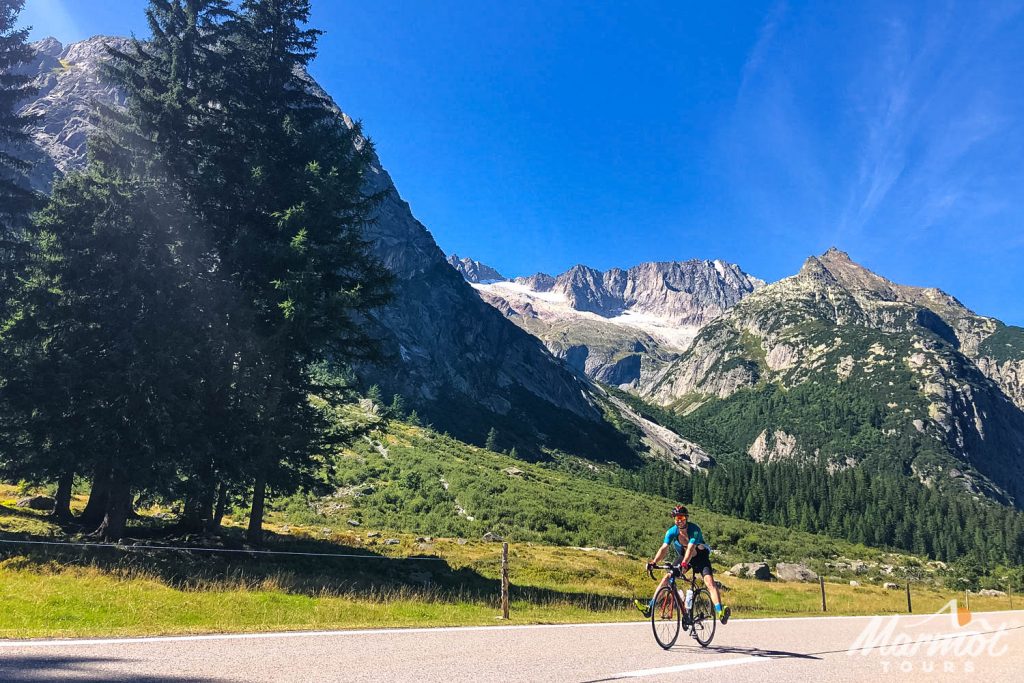 We encountered a number of differences when running some of our road cycling tours this year. For example, some of the hotels experienced more difficulties with their menus. The war in Ukraine and rising costs seem to be the reason for this, despite us working with hotels in advance about menus and appropriate food for cyclists, including dietary requirements. As we all know, the hospitality industry globally was hit hard by the pandemic and is still experiencing supply and staffing issues, which have continued to make things more challenging than they used to be. We are very aware of the hotels where this has been a concern, so will be working even harder with them in the run-up to next year to try and prevent any issues arising.
Enormous thanks to those of you who sent us a feedback form following your holiday. These are invaluable to us when it comes to reviewing the season and planning for the year to come. We can only know what we need to improve on or, on the other hand, keep doing what we already do well, if you tell us.
Over the next couple of months, we shall be deep-diving into this feedback with a view to tweaking our road cycling tours and our service where we need to. This could include anything from altering the route to avoiding a section of main road, to finding a completely new hotel or changing some transfer arrangements. It remains our pledge to leave no stone unturned when it comes to planning your road cycling holiday. Our attention to detail is one of the things that make us stand out from the rest so you can rest assured that when you come on holiday with us, everything will have been taken into consideration in order for you to have the best possible, fully supported cycling experience.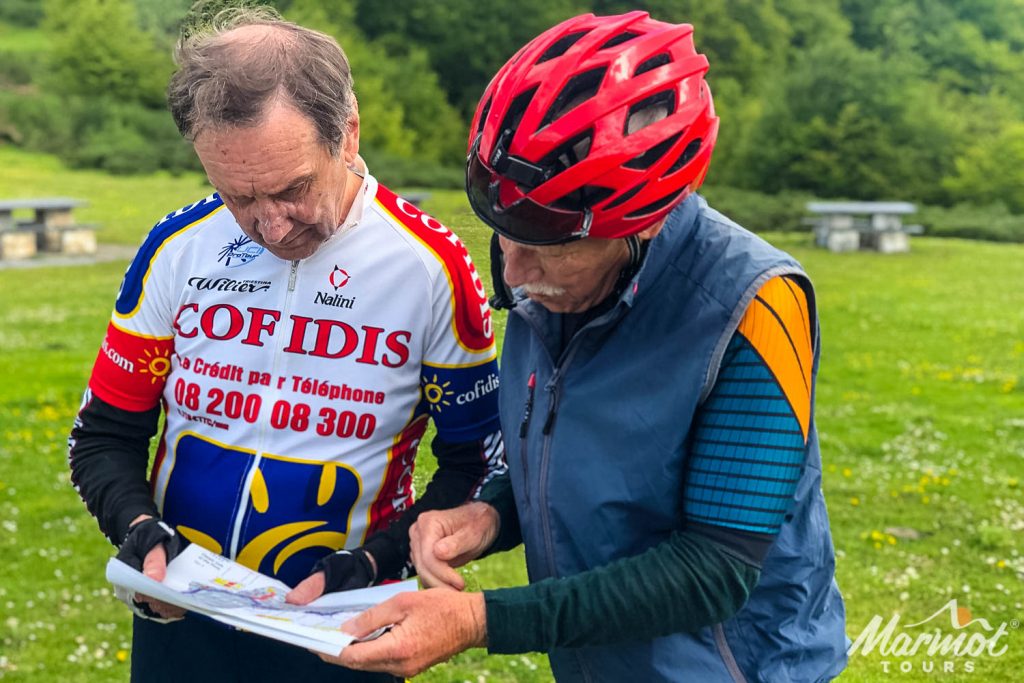 Here are just a small selection of some of the lovely quotes we received in feedback forms:
"Marmot has set the standard. Best value for money, organisation, freedom to ride at your own pace while supported and great staff. I did a second tour with another company after this and Marmot came out ahead."

K. Johnson, Raid du Massif Central
"Marmot should be a case-study in how to deliver customer satisfaction. Excellent pre-holiday support with clear communication and whilst on holiday, great routes supported by top class guides who genuinely care about what they are doing."

M. Nicholls, Andalusia
"The two van system works much better than having a guide on a bike (which I feel is often just an excuse for someone to be paid to ride their bike). Never any feeling of corners being cut and costs being skimped."

G. Mott, Classic Cols of the Southern Alps
"Having done a lot of unsupported riding previously I didn't think I would benefit from support or trip planning. However I have just had the best 4.5 days of riding ever with Marmot. Great to ride with likeminded riders, with stress free logistics and happy vibes!"

T. Brutton-Chambers, Raid Pyrenean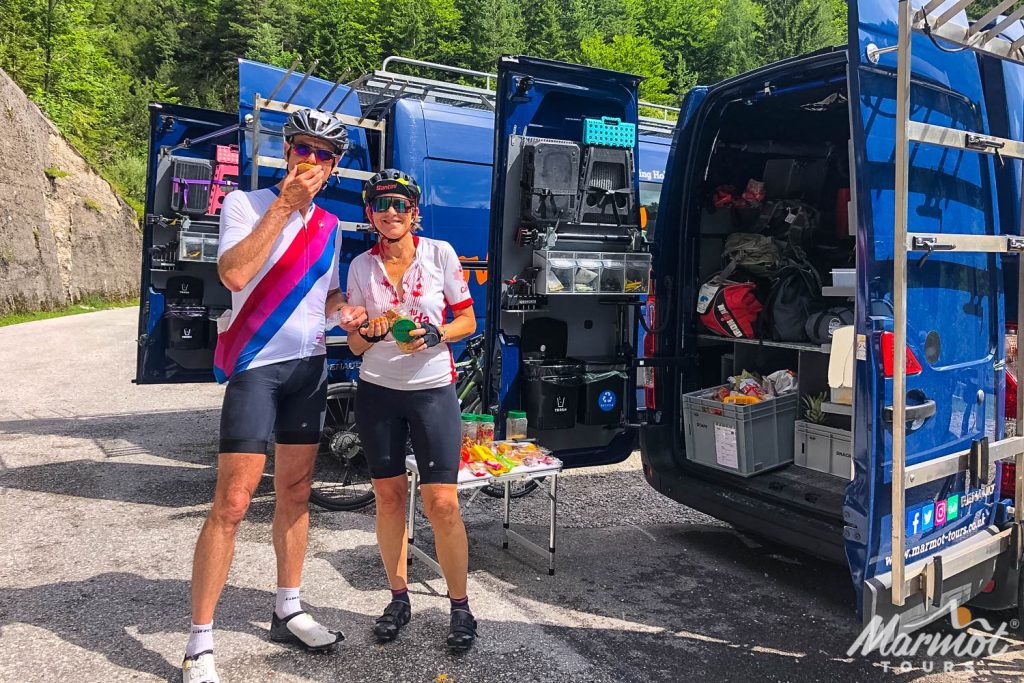 "Perfect routes – well planned, could not have been better. You really went the extra mile to find the best of what Catalonia has to offer."

J. Nixon, Catalonia & Girona
"I'll leave the same comment for [both our guides] because one of their important strengths was their teamwork helping make my holiday seamlessly enjoyable. They were wonderful. Sparkling and engaging personalities with smiles and laughter from breakfast to 'good nights' at the end of the day. Organization, logistics and ability to improvise were top notch."

T. Downing, Slovenia & Monte Zoncolan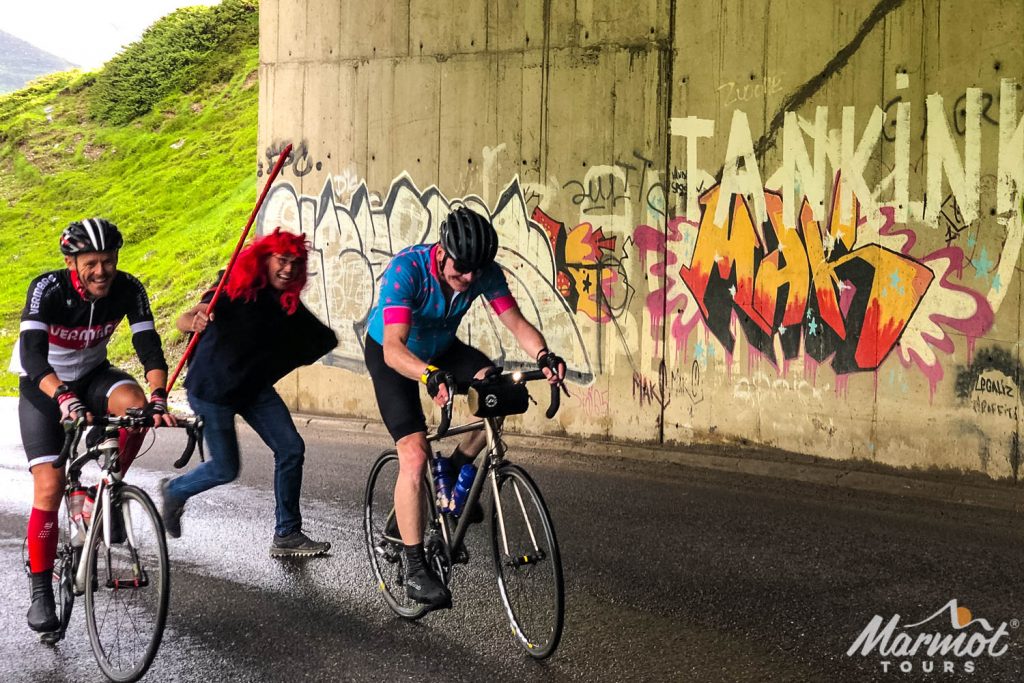 The new road cycling tours we launched in 2023 went down a storm. Riders loved exploring the tranquil Pyrenean Foothills and the new Raid Dolomites route was a massive hit, so much so that it inspired James to craft an incredible tour of the Swiss Alps for 2024. This is a region we've wanted to go to for some time now (thanks for putting that on hold, COVID-19!) so we were thrilled to be able to launch this a few weeks ago and can't wait to get there next year. Also in 2023, an intrepid group of cyclists took on the mighty Tour de France Three Stage Alpine challenge and really tested their mettle. We loved some of the routes on this tour so much that it inspired our new Northern French Alps trip for next year which many of you have already booked. There is still some availability on two of these trips, departing 7th July and 17th August so do get in touch if you're interested.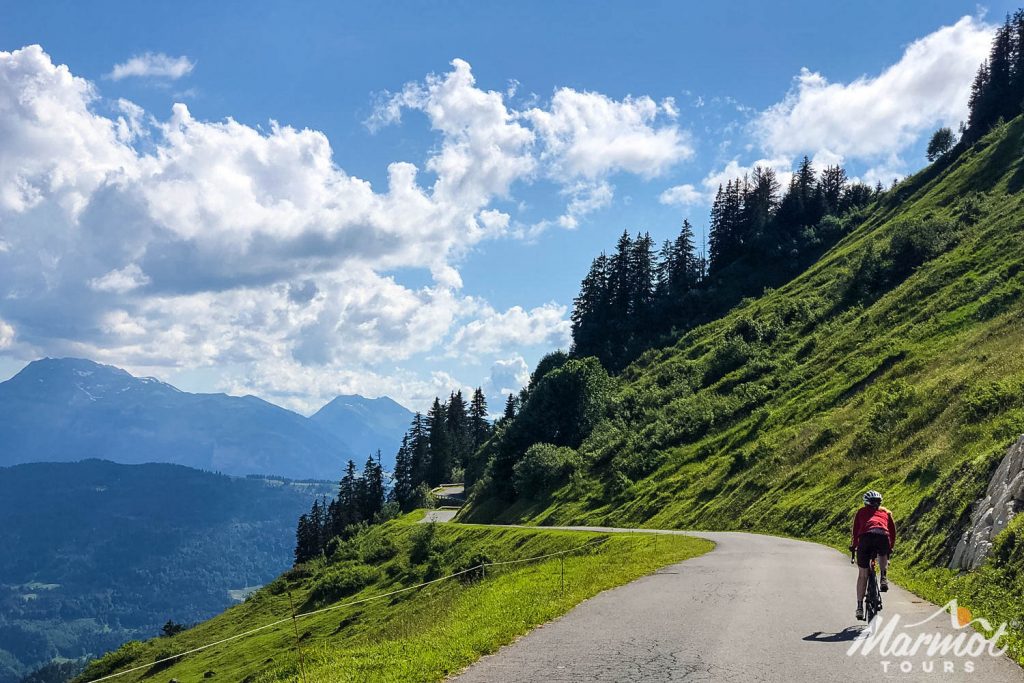 As you may remember from previous newsletters, we've been on the journey to B Corp certification for the past 12 months or so and we're nearing the end of the certification process. Since our inception in 2004, we've been very conscious of the footprints we leave behind as a holiday company and have always strived to be a responsible tour operator. If you came on holiday with us this year, you will have noticed that we no longer give out plastic water bottles but ask you to bring your own instead. We know from feedback forms that the vast majority of you appreciate a small, useful freebie when you come on holiday with us and this year we introduced the cotton and microfibre handtowel (although some of you thought it was more like a bar mat!). Hopefully, it will come in handy to mop your brow when you're training on the turbo this winter, or at the very least you can use it to clean your bike!
---
Climb 2024 Tour de France mountain stages with us!
You may or may not have checked out the route for next year's Tour de France but as ever, we watched the unveiling of it a couple of weeks ago with bated breath. We were thrilled to see that the mountain stages include numerous climbs that you can cycle with our customary full support. The first mountain stage next year is stage 4 and it's big! On the menu are the Col de Lautaret and the mighty Galibier – a bucket-list regular. We've got a number of road cycling tours that include the Galibier: Raid Alpine, our flexible pace road cycling tour Alpine Classic Cols, or our shorter, three-and-a-half-day minibreak, Alpine Highlights.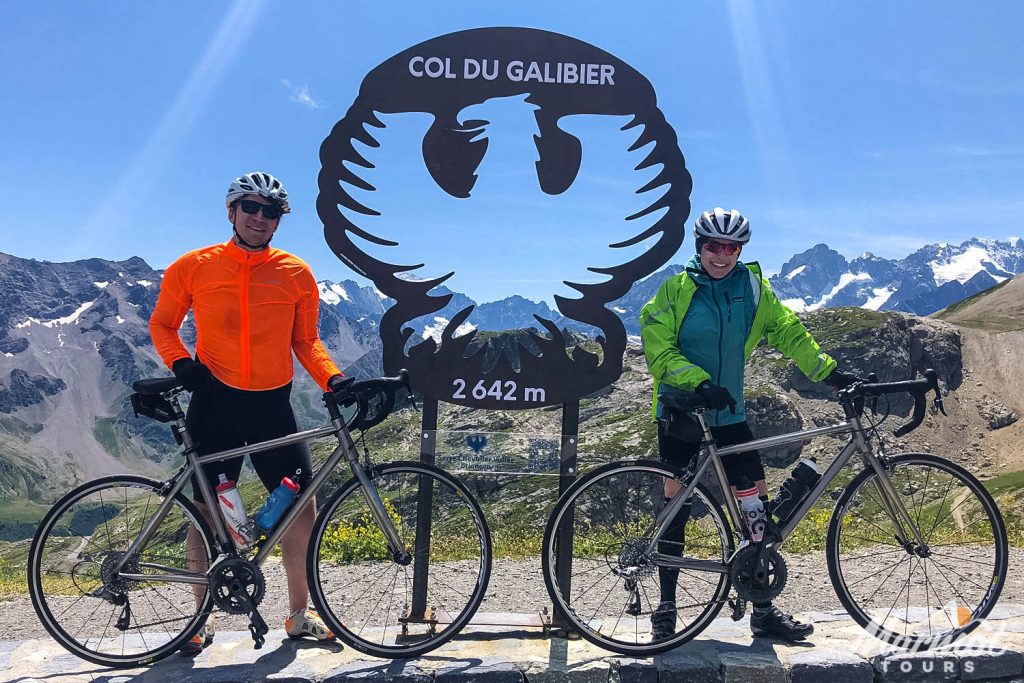 The next mountain stage is stage 11 which takes the pros to the Massif Central. Here they'll take on the Pas de Peyrol (Puy Mary), Col de Pertus, and the Col de Font de Cère. You can experience all of them on our Raid du Massif Central.
Stage 14 and 15 take the pros to the Marmot stomping ground of the Pyrenees with numerous classics to conquer: Tourmalet, Peyresourde, and Portet d'Aspet to name a few. You can ride them on either the iconic Raid Pyrenees or on our flexible pace tour with multiple route choices each day, Pyrenean Classic Cols.
With the Olympics dominating Paris next year, the tour wraps up in the southern Alps – another favourite region for us. There are more beauties on offer in mountain stages 19 and 20 so the pros will need to keep some gas in the tank. The Bonette, the Col de Braus, Turini, Col de la Couillole and more are all yours to discover on our Classic Cols of the Southern Alps tour. The epic Cime de la Bonette also features on the Raid Alpine.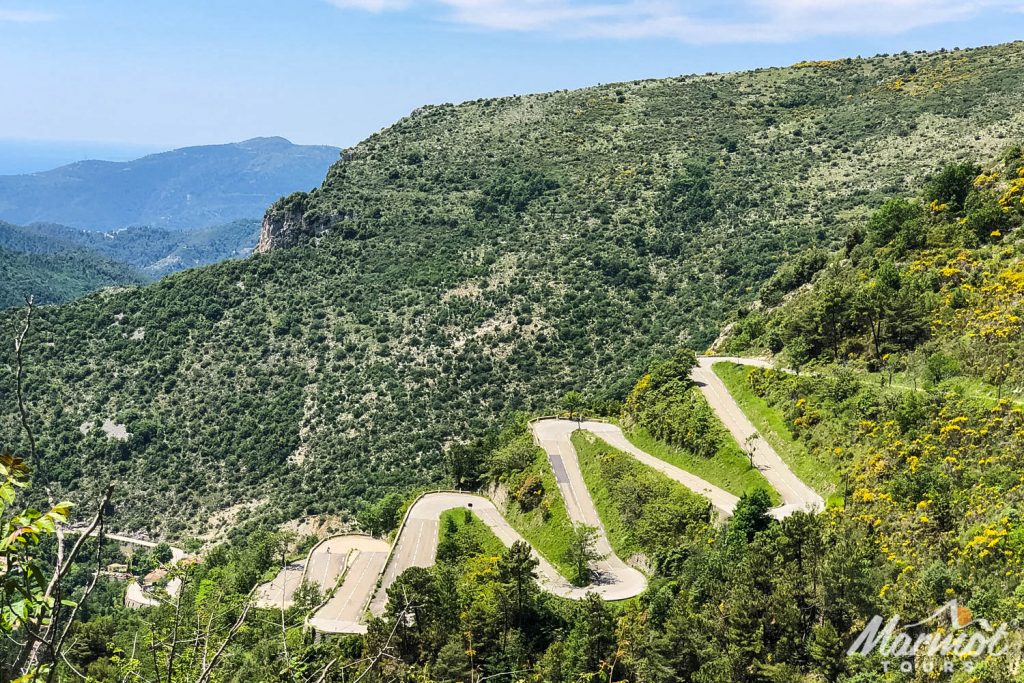 If Le Tour 2024 has inspired YOU, then have a browse over our holidays highlighted above. As always, it's really important that you decide on the trip that's right for you and your experience, needs, and goals. Once you've read the itineraries that interest you most, click on ENQUIRE NOW and we'll respond to your queries as soon as we can. Remember that we can pencil you in for a place while you get your flights and so on sorted out.
We look forward to helping you find your next incredible cycling holiday!
---
What's your 2024 cycling challenge going to be?
Do you prefer a set cycling challenge to a flexible-pace holiday? Are you a medal collector?! Have you yet to decide on a challenge event for 2024? It's this time of year when the European sportive registrations open and if you failed to get a place on one or alternatively, don't fancy battling it out with the enormous (read: crazy) number of riders, how about a Raid cycling challenge or the Ventoux Club des Cinglés challenge?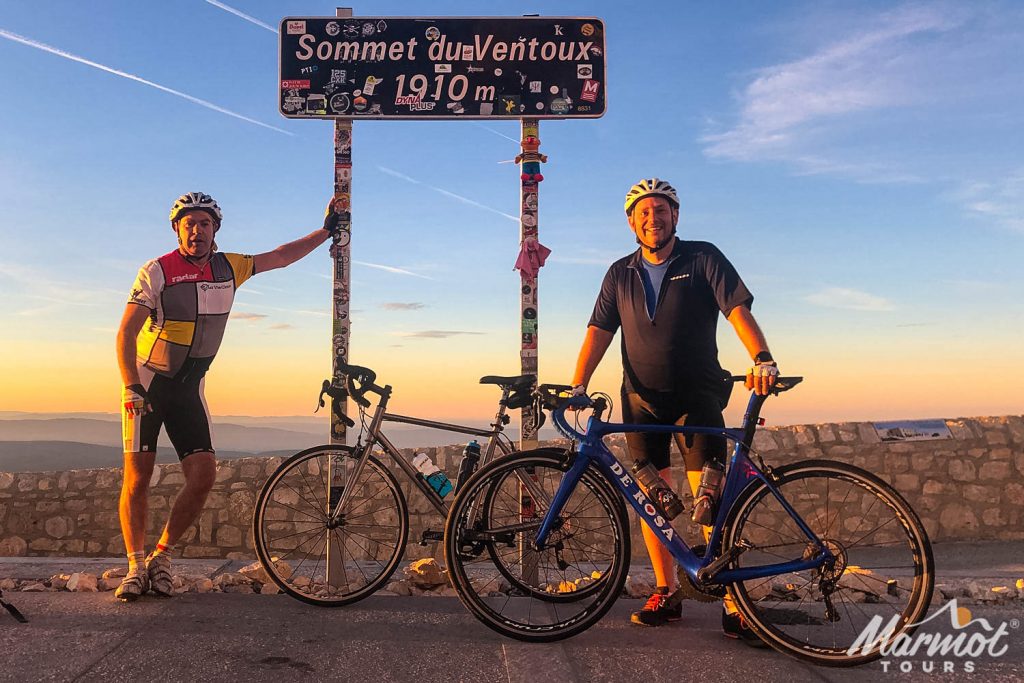 The challenge tours on which we've still got availability are: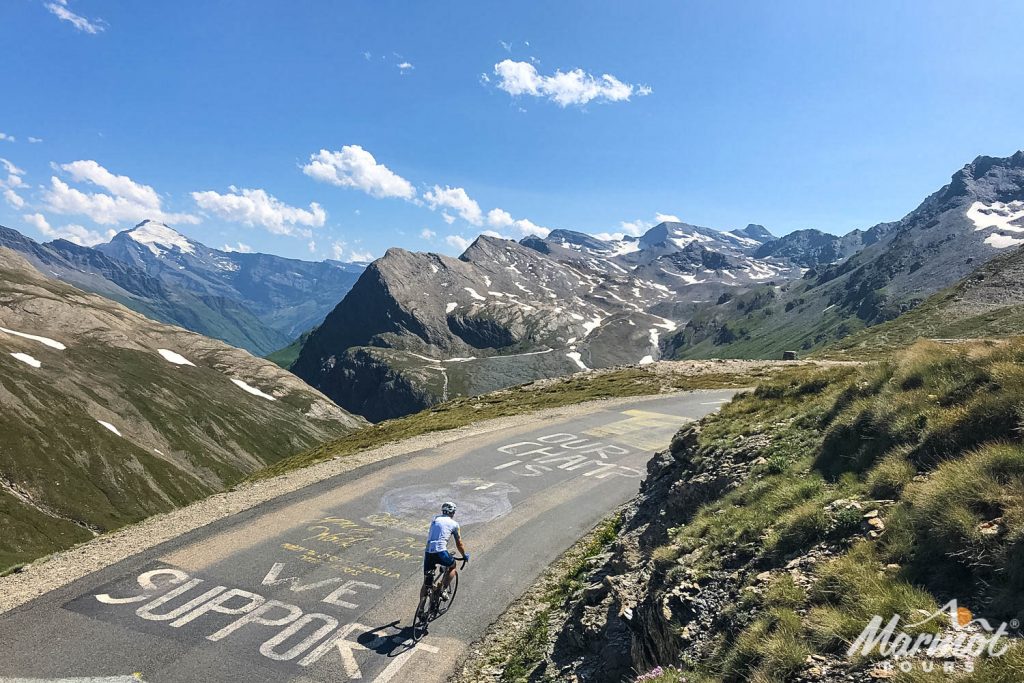 A couple of our other Raid departures (not in the list above) have one or two places left so do get in touch if you're still interested in a gutsy challenge and we'll see what we can do to find you a place.
---
Spring 2024 road cycling tours in Spain & France
If you're keen on escaping with us next year but haven't yet made a booking, there is still availability on a selection of our holidays. If you're interested in coming as part of a larger group, the options are more limited but there are places still available on some departures.
If it's the spring you're interested in, then we have availability on both our Andalusia and Cévennes & Ardèche road cycling tours in May. These both follow our flexi-pace, flexi-route style, where it's up to you how much or little you cycle each day and which route you choose to follow. For those wanting to push themselves that bit more, the challenge route each day packs a real punch. You can always check out the ride profiles on the holiday webpage to give you a better idea.
Whatever daily route you choose, our two guides will make sure you're well supported with route details, water, and snacks, that you know when you can expect to see them and the van, and ultimately, that you have fun!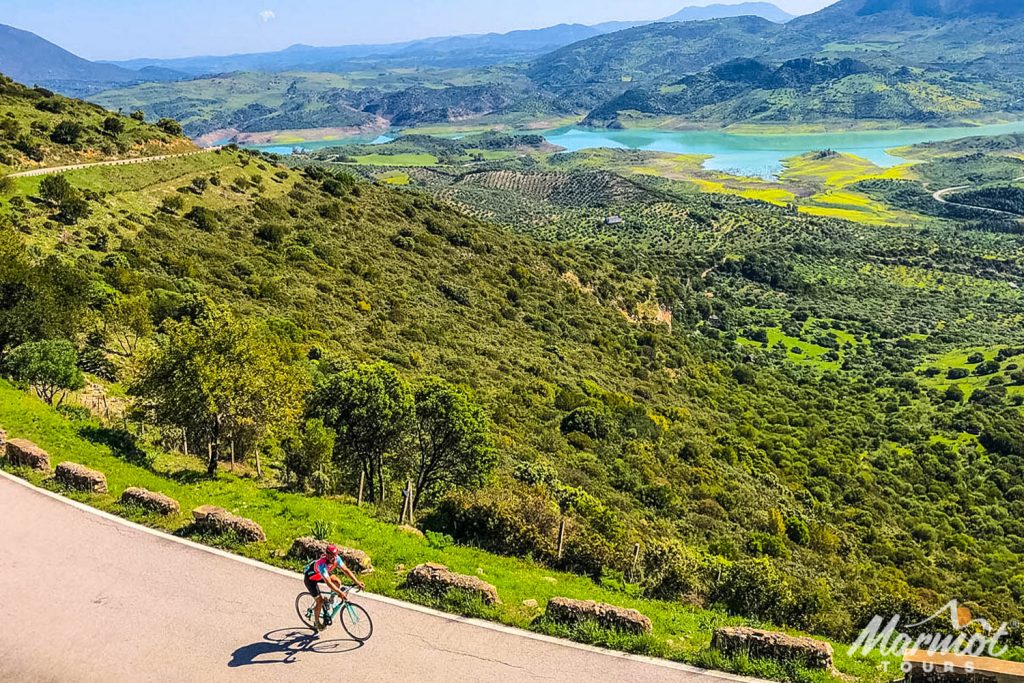 There are few places better to cycle than Provence in May! If it's a serious challenge you're after and you want to take home a medal, we've still got some space on our Ventoux Club des Cinglés Challenge: attempting to climb Mont Ventoux three times in one day from different directions. This is a fabulous mini break with two and a half days of cycling where we choose the best day for the challenge. As a result, you'll also get a day and a half to experience the glorious cycling on offer in the Provençal foothills of Ventoux. You'll stay in one of Marmot Tours' favourite hotels: the boutique Hotel Ventoux Provence "Domaine des Tilleuls" in Malaucène, with its pool and spa. As this is a centre-based trip, it's one of our tours that's suitable if you want to bring a non-cycling partner. The hotel itself is wonderful if your partner just wants some R&R, or if they'd prefer to explore, Malaucène and the surrounding villages are a delight and have several places to hire electric bikes.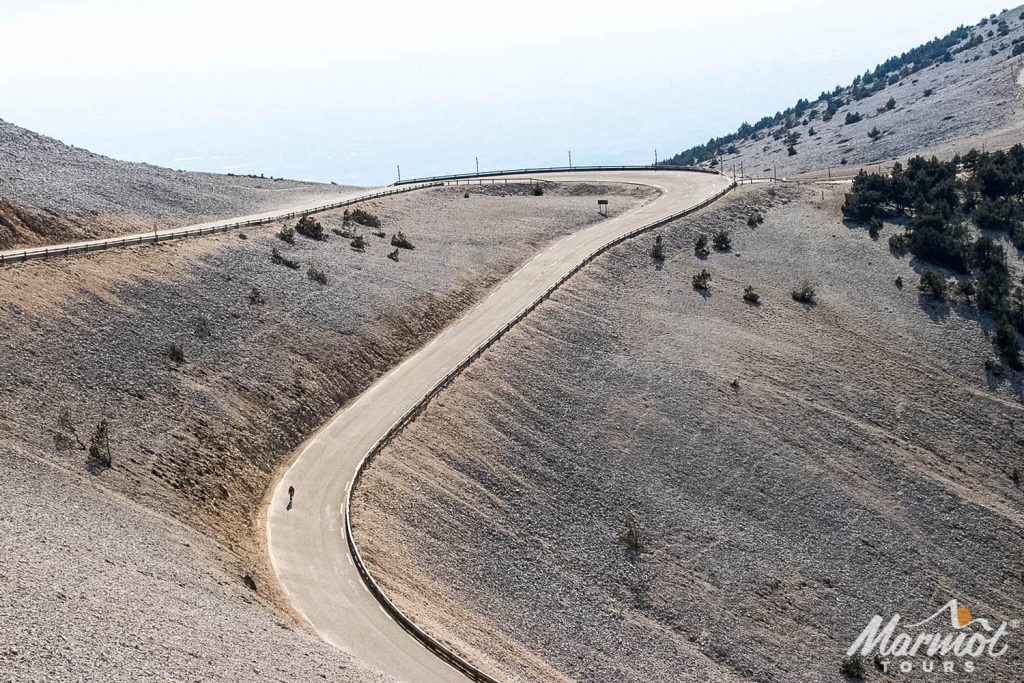 You can get in touch with us simply by clicking on ENQUIRE NOW from any holiday webpage and we'll get back to you as soon as we can. We're happy to pencil you in while you get your ducks in a row, and you won't need to pay the balance of your holiday until 12 weeks prior to your departure date. If you book now, you're eligible for our Early Bookers Discount of 5% (for bookings made more than six months in advance). What are you waiting for?!
---
That's it folks, you're up to date with all our latest! Thanks for reading and as always, if you've got any queries about our full support, guided road cycling holidays in the best spots in Europe, just reach out by email or phone at +44(0)1373 830409. Until next time, stay fit and well, and happy cycling!
---