Having loved our sponsorship experience at the Stage 5 ending of the Tour Of Britain in 2016, we have, this year, thrown ourselves a little further into the world of local UK sportive and cycling events!
We've invested in a very smart marquee (thank you Surf & Turf and Family&Friends for production and design!), so we can come along to local events and sportives to say hello and answer questions about why you should book on a Marmot Tours holiday or challenge.
Sodbury Sportive
We started our 'Tour' this year at a local UK sportive in Chipping Sodbury, close to our Woolverton based office. A fantastically well organised local event attracting over 1000 riders on the day to take on either the 30, 60 or 100mile route, the Sodbury Sportive was a perfect start to our 'Tour'.  The sun shone, we loved the live music and the marquee went up without a hitch (don't mention the photo back drop!).  All in all, Marmot Tours Guide, Graham Hey, and I had a truly fantastic day chatting to cyclists, passing round sliced oranges and offering tired cyclists a Pulsin protein recovery bar after their ride (we are to be serving the delicious Pulsin Beond bars on our trips next summer!).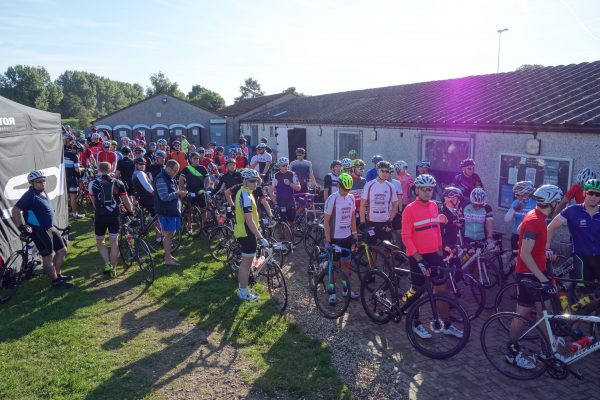 It was fabulous to see familiar Marmot clients from Sodbury Cycle Sport, put a few names to faces of new clients on trips this year, and to chat to other cyclists as yet uninitiated in the ways of Marmot Tours, about the flexibility of our Classic Cols holidays, the ins and outs (ups & downs?) of cycling in the mountains, and the joy (do I mean sense of achievement?) of a Raid Challenge.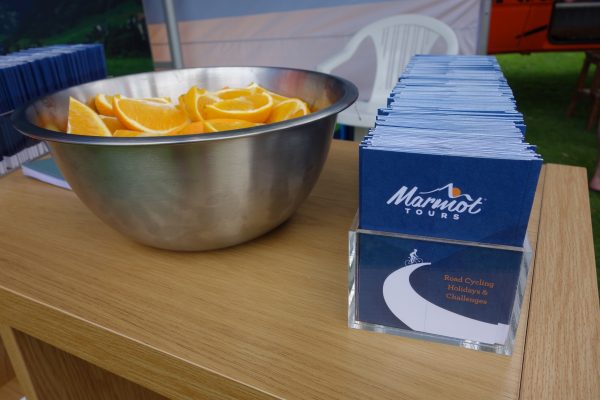 UK Cycling Events and the Marlow Red Kite Ride
If we missed you at Sodbury then not to worry, we have 3 more events lined up this year: Marlow Red Kite Ride (3rd September), followed by 2 UK Cycling Events sportives which we are also really excited about: The Box Hill Original, part of the Cycling Weekly Sportive Series, on Sun 8th October, and the Wiggle South Downs 100 on Sunday 22nd October.   We are hoping that an infamous Marmot van will even make it to the last event so that, if you have never seen one, you can see what all the fuss is about :).
See you on the road on the UK, if not in the mountains!