We're excited to let you know that in this unprecedented year, Marmot Tours guided road cycling holidays is one of the nominees in the British Travel Awards!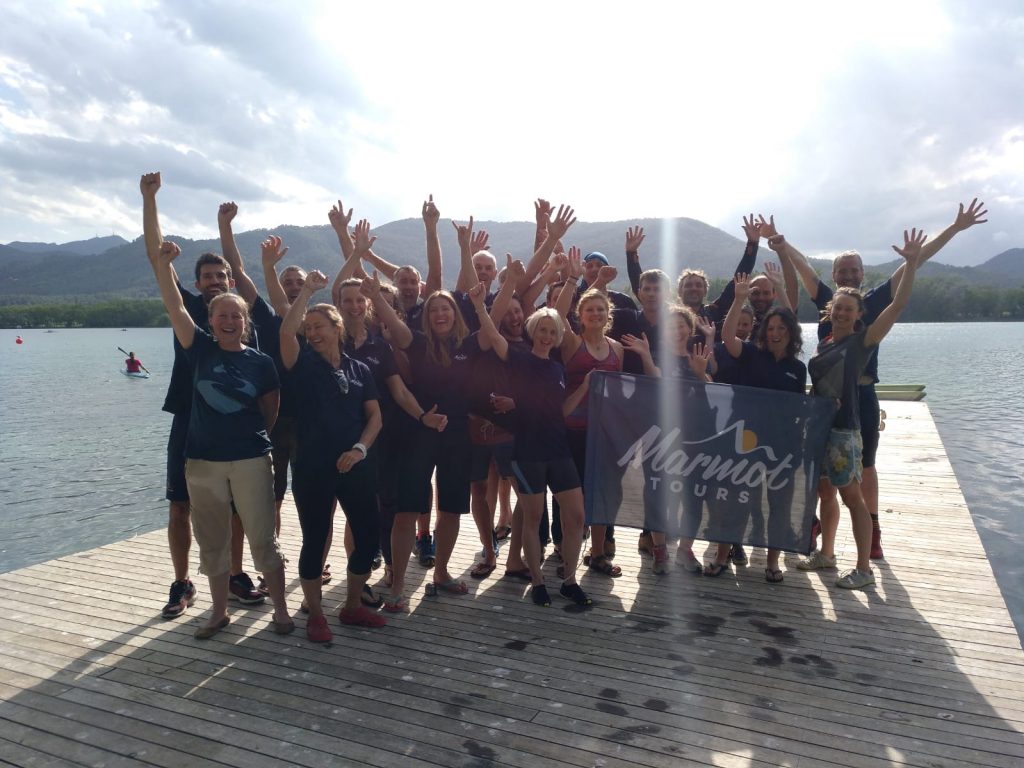 The British Travel Awards (BTA) is the largest and most influential poll of consumer opinion on the performance of leisure travel and tourism providers. The awards are recognised by consumers as the "symbol of excellence" in travel and tourism as accredited companies have been chosen by their most fastidious critics – their customers.
Winning the award would really help us reach more cyclists who are keen to experience Europe's most beautiful mountains. This means more than ever in these unstable times for travel. We still need to work hard to win the trust of cyclists who've never travelled with us before and an award given due to customer recommendation goes a long way – we all know the power of word of mouth.
What makes our road cycling holidays so special?
We like to think our customer service is pretty good, in fact, we've recently been awarded a Trip Advisor Travellers' Choice Award because of our excellent customer reviews. From the minute you email or phone with an enquiry, our admin team strive to find the best, fully supported road cycling holiday that's just right for you. The number of loyal, repeat customers we have – many have been on over 10 trips with us – is testament to us providing great cycling holidays!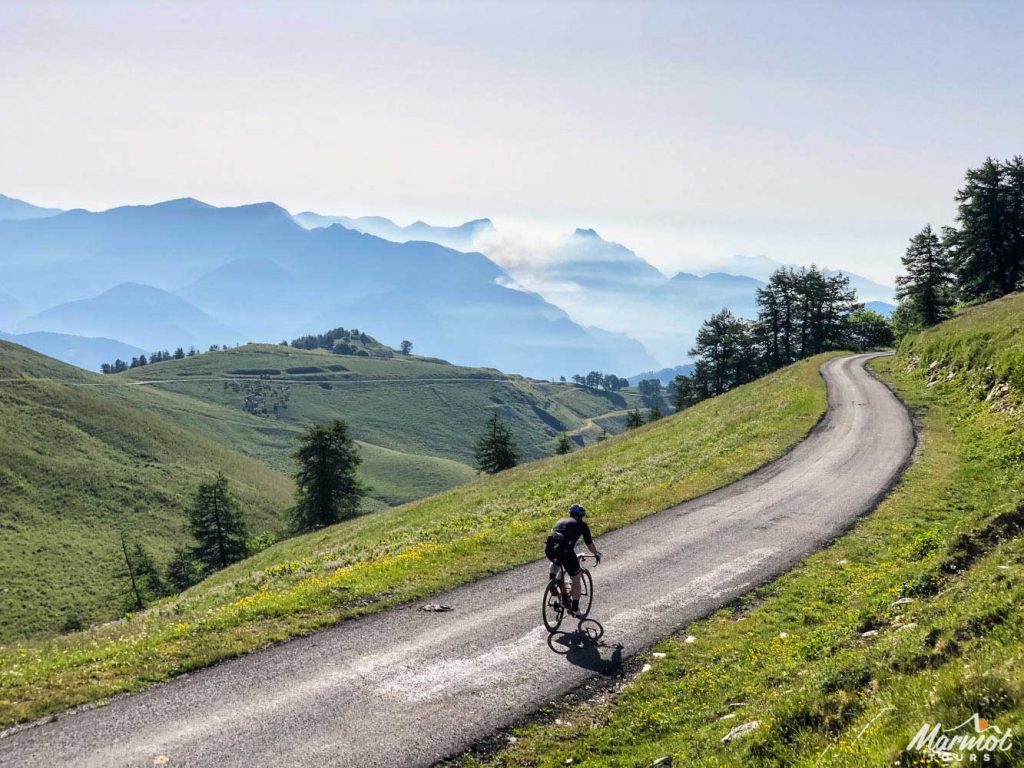 Fully Supported Group Cycling Holidays for Mixed Abilities
We've always believed that it's YOUR holiday, not ours; we don't think anyone should be pressurised to keep up with the group when on a cycling holiday. For this reason, our Classic Cols holiday format is perfect for mixed ability groups. Cycle not only your preferred pace but also choose the route that's right for you – it really is up to you how much (or little) you push yourself on a daily basis. This is not a training camp but a holiday!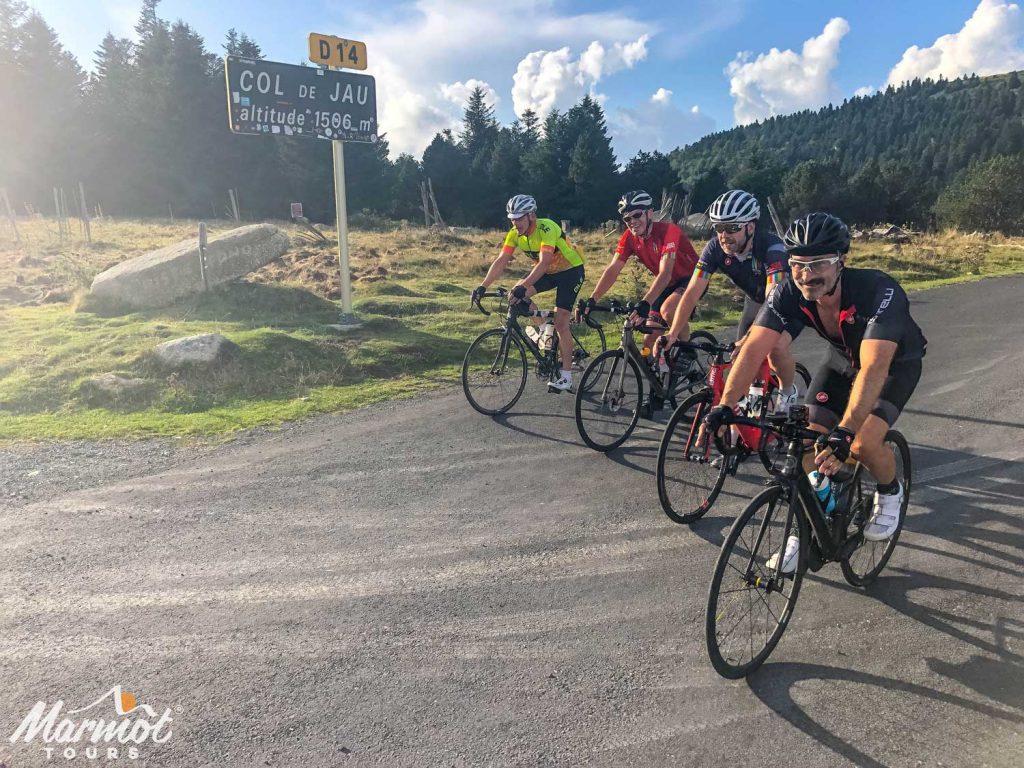 Fully Supported Cycling Challenge Holidays
For those wanting to push themselves that bit harder, the Challenge routes on our Classic Cols holidays give you plenty to contend with, and our Raids and set challenges are the perfect bucket-list trips for when you want to set yourself big goals.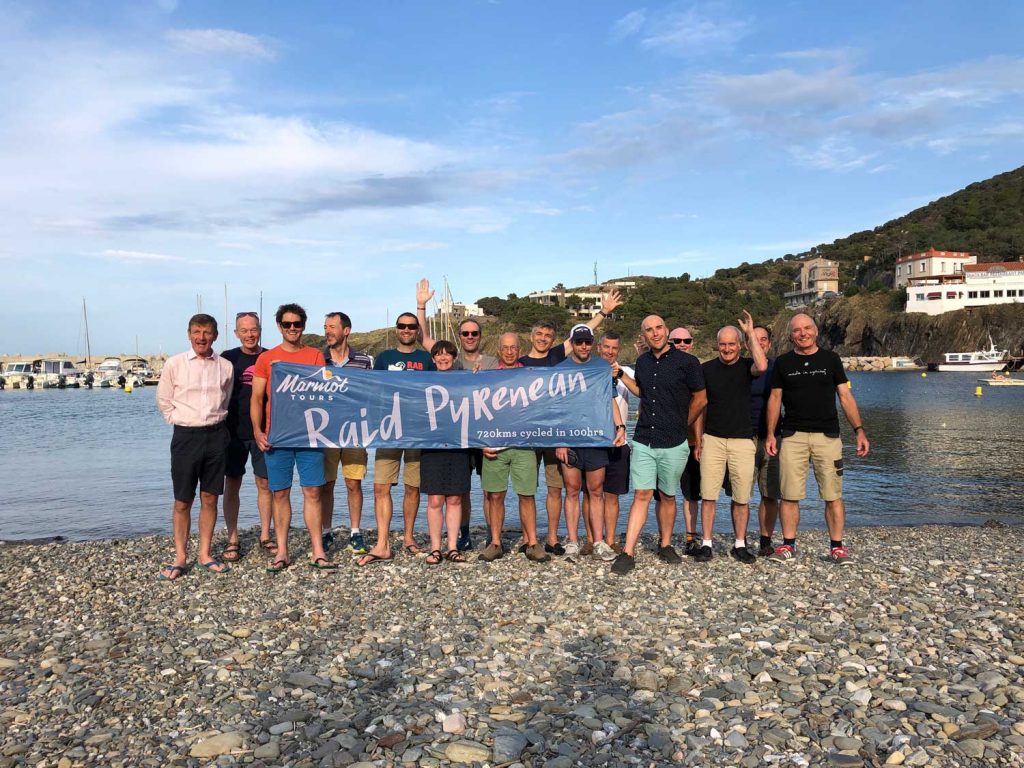 All in all, we really have a cycling holiday for every keen road cyclist within our range of 20+ itineraries, many of which were developed in direct response to customer feedback and requests.
You could say that our acute attention to detail is on the obsessive side! We leave no stone unturned when it comes to planning our trips: from airport transfers (included in our prices) to the Dorset Cereals we bring to all the hotels we use; from the daily briefings our guides give to the meticulous route notes and GPS files we provide. Our fleet of eight, custom-fitted support vans – two on each trip – really sets us apart from the rest. You can pretty much build a full bike from the spares we carry and as for the snacks, well, they're infamous in the Marmot community! Is it jelly sweets and M&Ms you favour, peanuts and salty tomatoes, cake and brownies, or fresh fruit? We cater for every taste to make sure you get up that climb!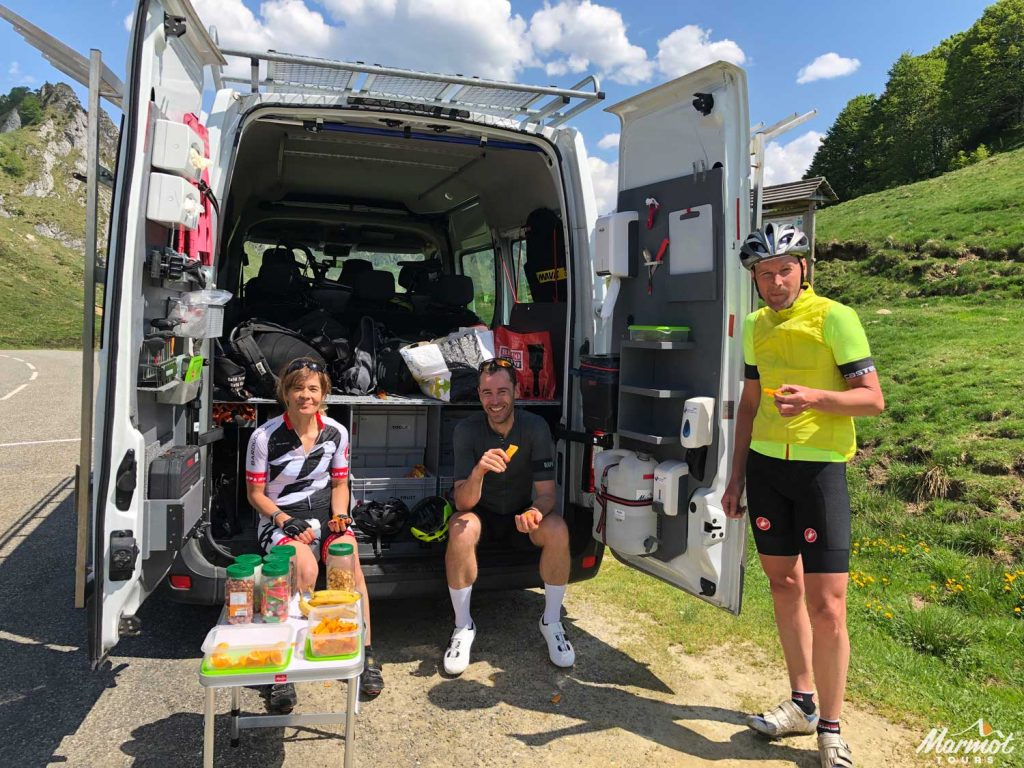 How could we not mention our amazing guides ?! Each one is passionate about cycling and the outdoors and about making sure you have the BEST possible cycling holiday. They work their socks off to support our clients and have an uncanny knack of always being in the right place at the right time. They know the parts of the route where you're most likely to need your bidon topping up or another banana. Heck, they'll even dry your laundry for you. They'll help you sort any bike problem and they're also pretty adept amateur photographers, so you don't need to worry about capturing memories from your trip – it's all taken care of with photos sent to you within a few weeks of your returning home.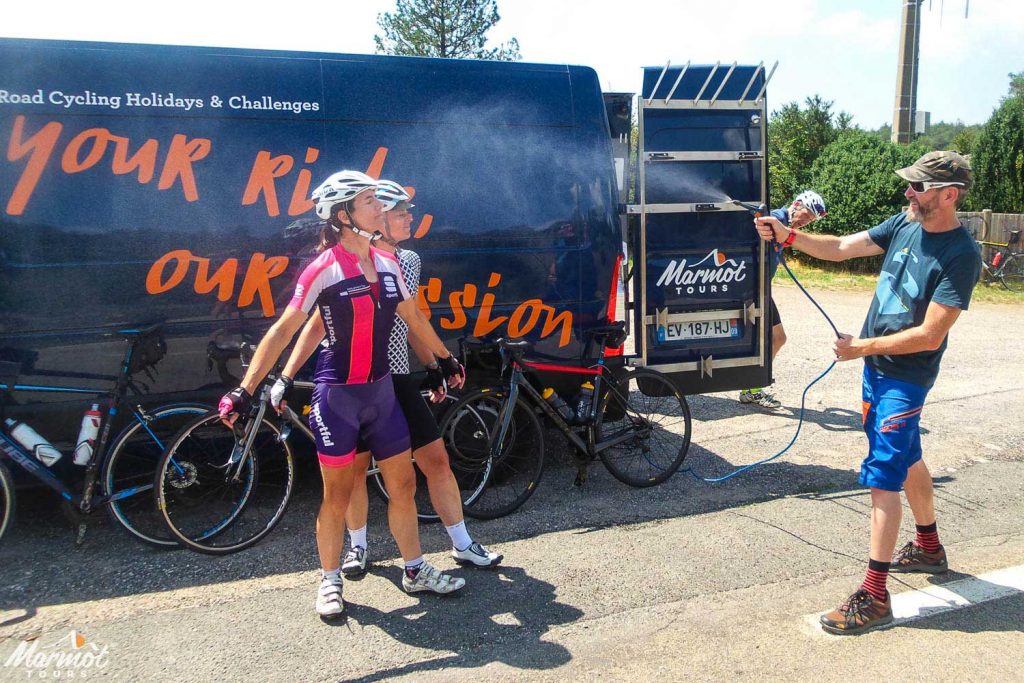 Since the pandemic hit, we've been forced to cancel trips. This is all the more painful when one of our USPs is that all our trips are guaranteed departures – in 'normal' times, we'll never cancel a trip due to low numbers, so you can always book with confidence when you book with Marmot Tours. When we've had to give refunds, we've aimed to be genuinely remarkable, and to process these as quickly as possible. Every client due a refund has received it within 14 days of the cancellation.
Marmot Tours Founder & Director James Thompson worked day and night (literally!) to get our 2021 dates published on our website in record time, enabling clients to move their 2020 bookings, and with no annoying admin fee.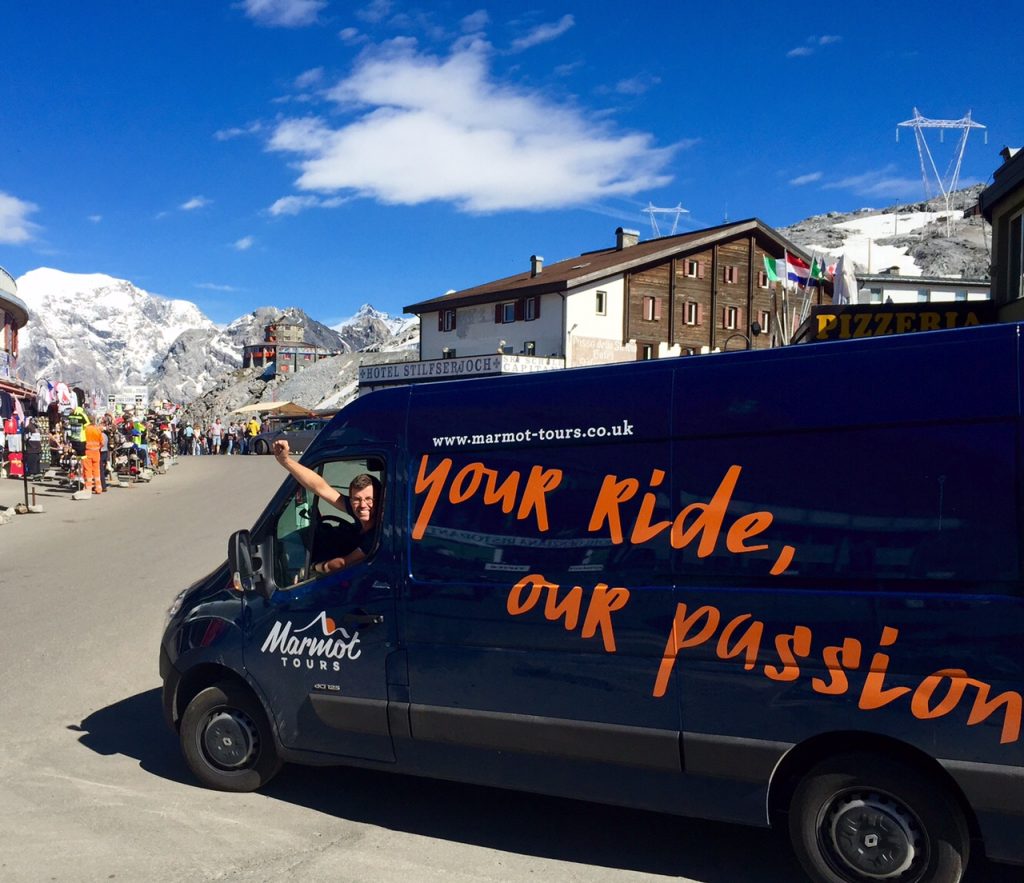 In summary, our aim is to take care of everything so you can simply relax, count down the days until your holiday, get some training in while you wait and just enjoy turning the pedals once you're there.
Please could you help us spread the word about Marmot Tours? By voting for us in the British Travel Awards' 'Best Activity/Sports Holiday Company' category, you could help us win a coveted award. This in turn could help us appeal to even more road cyclists looking for a fully supported European road cycling holiday.
Simply VOTE HERE before 22nd November 2020 – it's that simple! It'll take you less than a minute, but would mean so much to us. ……..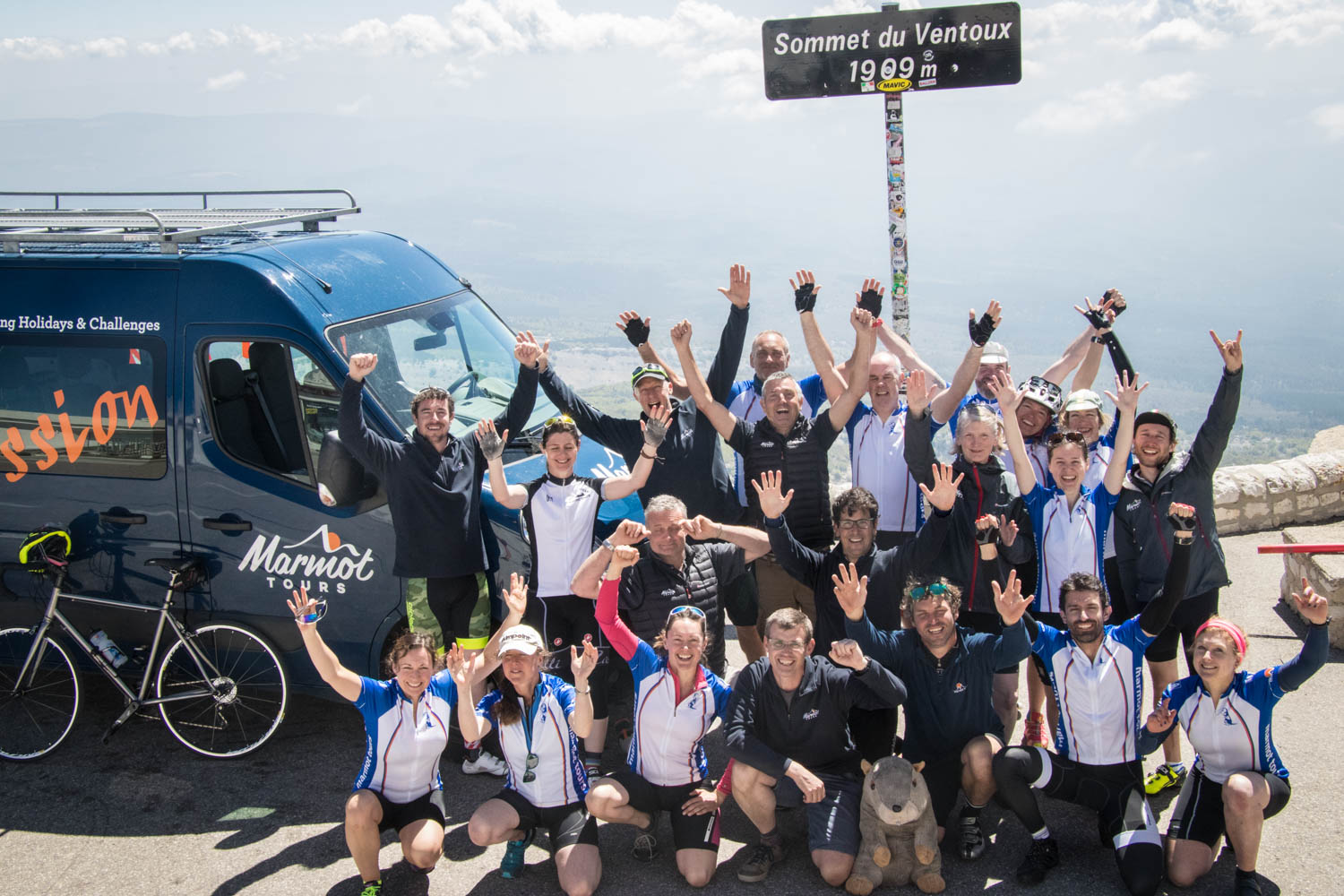 ---
P.S. If you needed an extra incentive to vote, the BTA has set up a prize draw as well as an online auction to support NHS charities. You can enter both when you place your vote.
---