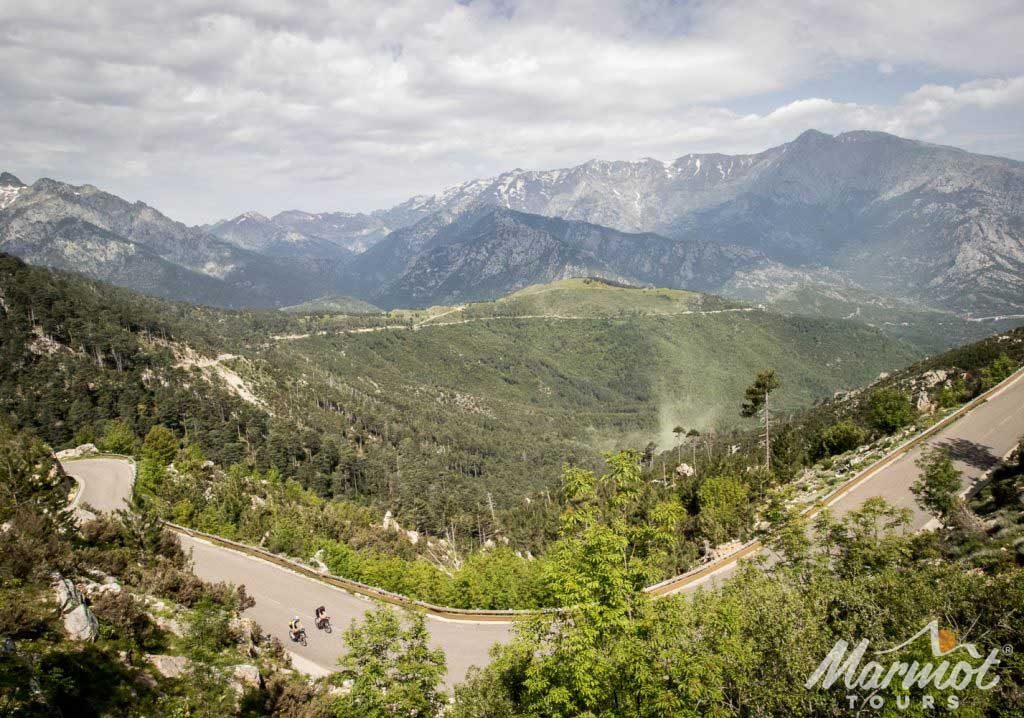 The Best Guided European Cycling Holidays!
Andy Newman, one of our loyal clients from Australia, penned a blog about his back-to-back trips cycling Raid Corsica & Raid Sardinia (Ed: I know!). While we're not running Raid Sardinia in 2020, you can still enjoy this island on 2 wheels on our Classic Cols of Sardinia; a fantastic, flexible itinerary cycling holiday with 6 days in the saddle, riding at whatever pace you choose, fully supported by our two guides and two support vehicles.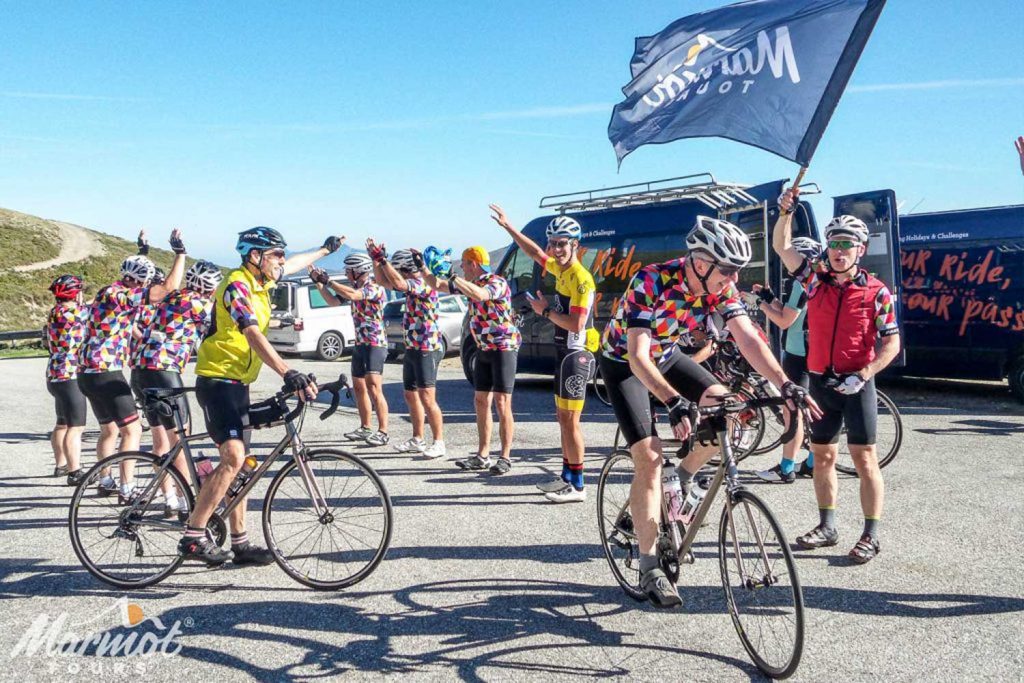 Enjoy Andy's blog!……
I decided that I wanted to cycle Corsica, when I saw the coastal beauty at the start of the 2013 Tour de France. For me, coming from 'downunda', it was hard to justify just one Marmot Tours trip. Hence, I hatched the idea to cycle Sardinia as well. To be honest, I didn't consider the difficulty of 'back to back' tours, as I'd done this before (Raid Alpine 'back to back' with the rare Raid Pre-Alps). Despite the closeness of the two islands, the challenge was getting from one to the other, in the two travel days.
Travelling logistics
To get from Bastia (Corsica) to Cagliari (Sardinia), I looked at the options. Even though you can see one island from the other, a road then ferry trip was just too risky, to be sure that I got to the start of Raid Sardinia. Flying was definitely the best option. Working in the aviation industry, I know only too well the vagaries of flight scheduling, especially when there's a delay. I figured that if I got to Rome, Alitalia would have plenty of flights to Cagliari.
Flights
There were no flights from Corsica to Sardinia. I did my research, and figured that if I got to Rome on the travel-out day at the end of Raid Corsica, then I would have the travel-in day of Raid Sardinia to get from Rome to Cagliari. Now, flying from Bastia to Rome turned out to be quite easy – I flew Bastia to Lyon, a few hours stopover, then on to Rome for an overnight at the airport Hilton (walking distance from the Terminal). Yes, sounds silly, but I had fall-back options if delayed. Next day was simple: walk back to the Terminal, to fly Alitalia to Cagliari. Travelling this way, allowed me make use of the Marmot Tours drop off in Bastia, and pick up in Cagliari. This was a big advantage. Once again, travelling from 'downunda', it was important to arrive early to allow time to adjust to the time zone.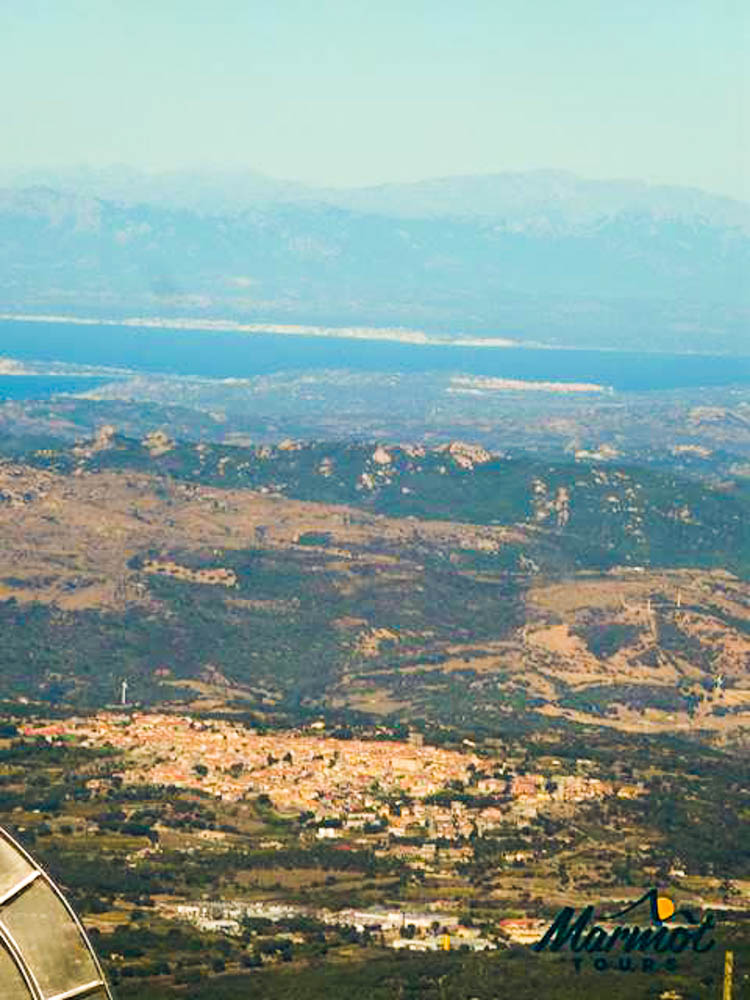 Cycling in Corsica
I arrived in Bastia 3 days early, prepared my bike, and rode some training rides, including Cap Corse – what a beaut ride! When the others in the group arrived, I was ready. Raid Corsica is a stunning tour. Long days in the saddle, with plenty of climbing. I found the roads to be ok, with a couple of well briefed exceptions, which were used due to the amazing scenery and reduced number of vehicles.
Off the bike
The Corsicans seemed very respectful of cyclists. I found the food and wine to be great – to have an omelette and chips for lunch, or a bageutte and pastry, was just superb. Evening meals were all local food, and I simply embraced that. I will eat most things after cycling all day, but to try Corsican specialities was a treat. I'm a big drinker of Australian wine, but I'm open minded enough to thoroughly enjoy Corsican wine. Our guides made absolutely sure that we had enough to eat and drink each day and evening.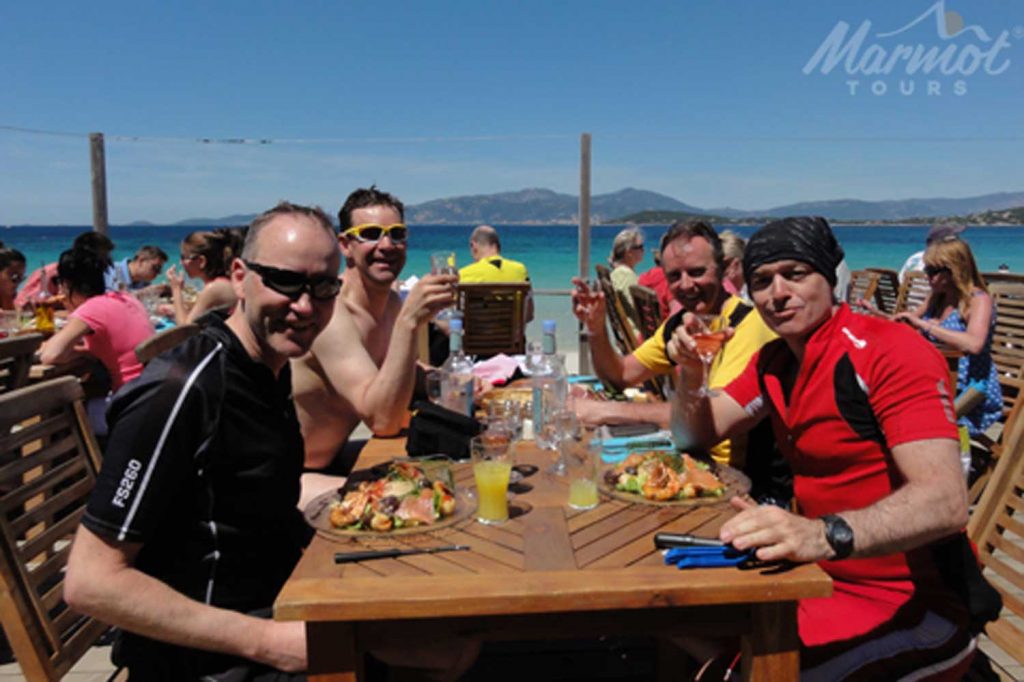 Cycling in Sardinia
Honestly, Raid Sardinia is at another level up – I must explain. Quite simply, Corsica was fabulous, but Sardinian roads are a step up in quality. Climbing in Corsica is generally on narrower roads, with plenty of vegetation, whilst Sardinian roads are generally of better surface, wider but more exposed. I likened Sardinia more like Australia; for terrain, vegetation and surroundings. Riding through the cork tree forests was surreal. When it got warmer, I thrived!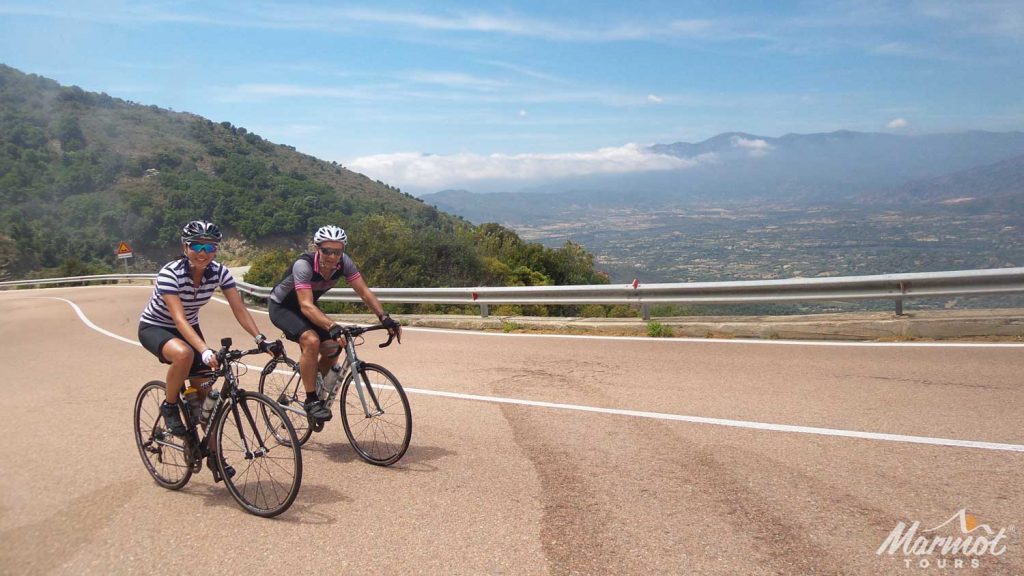 Wonderful Italian food!
As well, the Italian food was a step up – not a big step, but still an imporvement. Here, we were having pizza (real pizza!) or some form of pasta for lunch. Once again local, with some very specific meals, and plenty to eat. I loved one of the wines so much that I've found an importer in Melbourne, and purchased a couple of dozen Argiolas wines.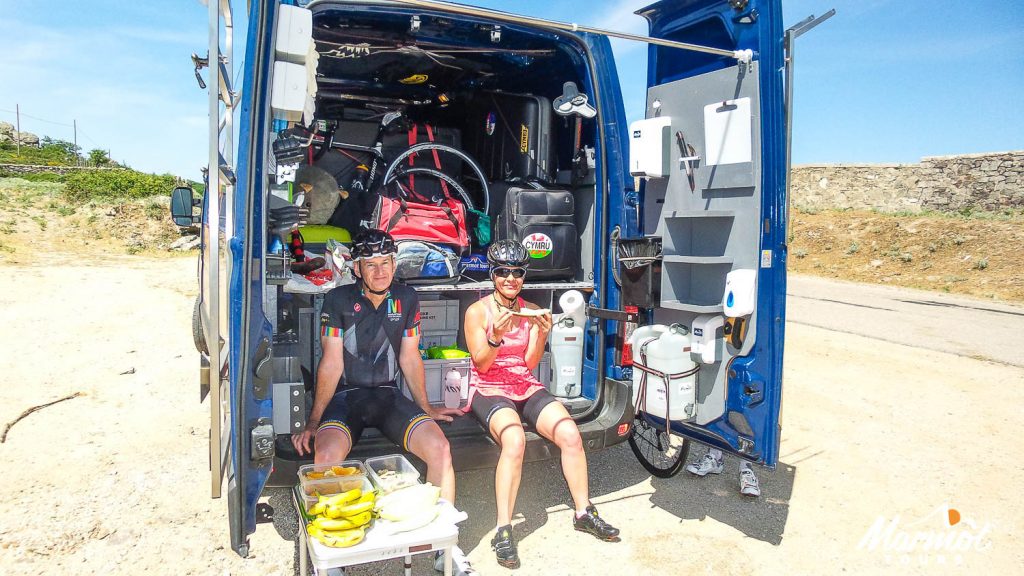 So which one was the toughest?
As for one Raid being harder than the other, that's a difficult question to answer. They each have their challenges, and if I had to pick one being harder, it would be Sardinia, but not because I rode it after Corsica. We had one very windy day, when I had to unclip a couple of times, and Monte Limbara is tough (the penultimate day of my trip), but I was rather determined to finish the Raid. Riding both 'back to back', is certainly do-able. I felt really quite fit by the end of it! I'm no spring chicken, and I rode at my speed, but I finished each day well before dark, and in plenty of time to have a beer and a nap. If I could win the debate with my wife (who was at home), I would do it again. On the last day of Raid Sardinia, I drew some attention from the locals, as I was wearing my new Raid Corsica jersey. There was definitely some amusing Italian banter aimed at me, as I rode past in the jersey!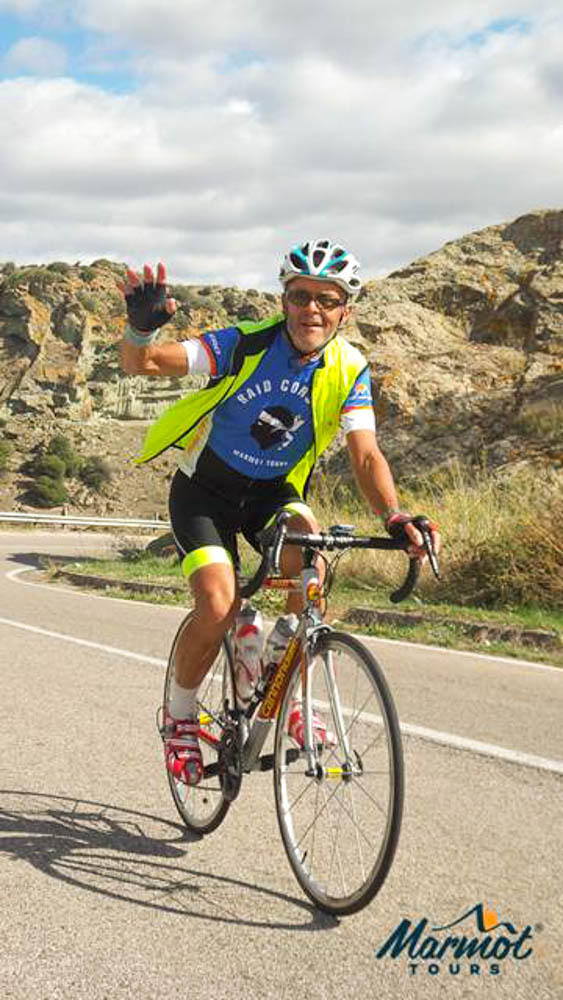 If you're wondering which island might be best for your own adventure on two wheels, check out two blogs we posted a while back, comparing both Mediterranean isles: