Road cycling holiday in the Alps with e-bikes!
We're delighted to say that due to overwhelming popularity, we've added an extra guaranteed departure date for our Alpine Classic Cols road cycling holiday this summer! If you haven't managed to secure a reservation on any of the other departure dates for this trip and you'd like to join us on a fabulous, fully supported road cycling tour taking in many Tour de France classic climbs, you can also come with us from
25th August – 1st September
Alpe d'Huez, Col du Galibier, Lacets du Montvernier, Col de la Madeleine, Col de l'Iseran and many more. This cycling holiday really does showcase the Alps at their very best.
As if a new departure wasn't enough and for the first time, we're giving our cyclists the option to hire e-bikes on this holiday. If you'd like to know more about this option, then do get in touch and we can talk you through your options.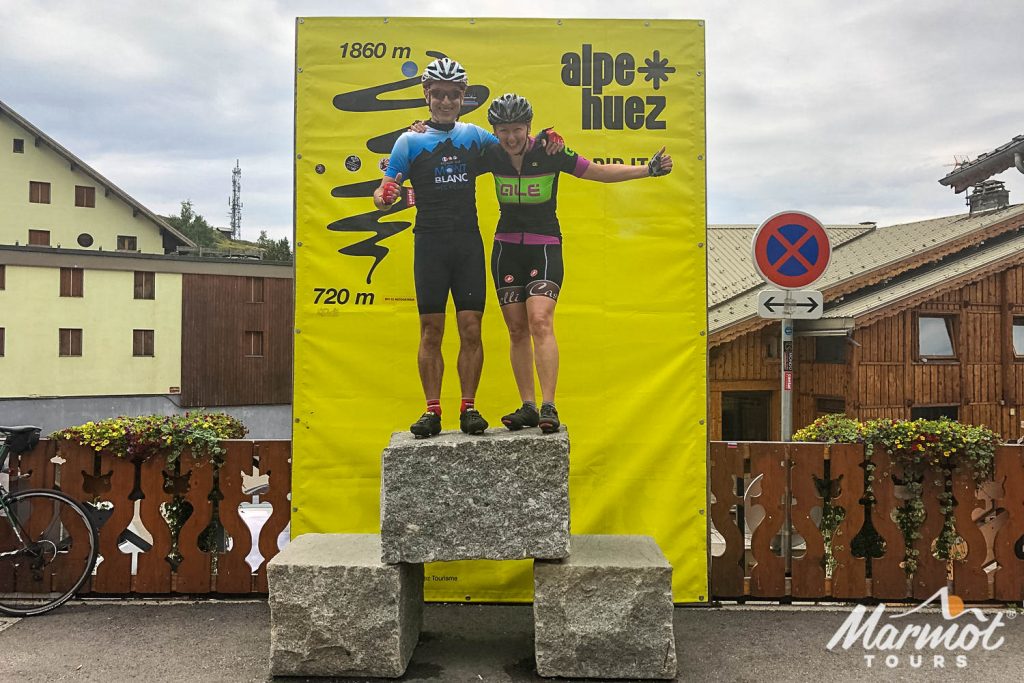 Flexible pace Alpine cycling tour
This is a flexible-pace cycling tour so you'll never feel under pressure to keep up with the peloton. Conversely, if you're a seasoned 'grimpeur' and fear your quads getting cold as you wait at a col for more leisurely cyclists, we'll naturally support you too.
On our flexible-pace cycling holidays, we find that riders tend to split into mini-groups, gravitating to other cyclists riding at a similar pace to themselves. This enables our two guides to support all riders, regardless of their pace.
Are you a cyclist who wants to ride with a partner with different goals from yourself? Or would you like to come as part of a group with varying abilities and cycling objectives? Either way, this road cycling tour is the perfect format and with the added option of hiring an e-bike from a local provider we've teamed up with, it really does offer ultimate flexibility. As with all our flexible-pace holidays, you have the choice each day of whether to ride the Classic or Challenge route. By hiring an e-bike, you may decide to ride the Challenge route every day!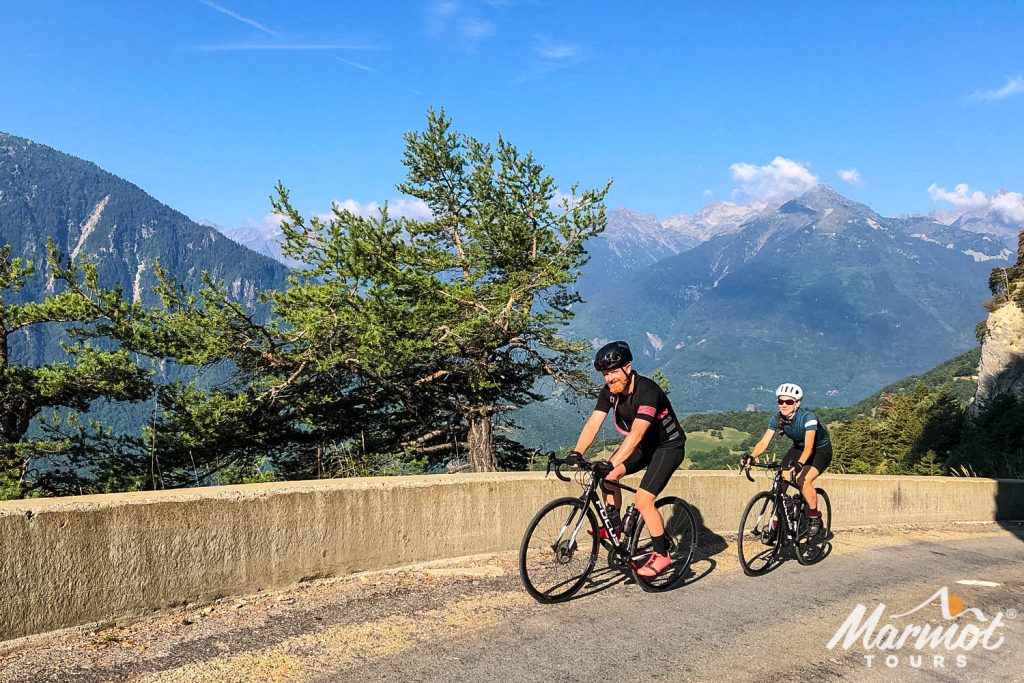 Finally, this trip runs at the end of the UK school summer holidays so it's perfect if you're limited to traveling during those weeks.
Get in touch soon as this trip is sure to fill up fast! Just head over to the holiday page to check out the full itinerary, click on the ENQUIRE NOW button, and we'll be straight back in touch with you.
---
2024 Winter road cycling in Tenerife
How about a cracking winter sun road cycling holiday in Tenerife next year? We're excited to announce that we'll be running this ever-popular itinerary over two weeks next winter. The dates for you to consider are:
6th – 13th March 2024
13th – 20th March 2024
We were delighted to get back to Tenerife earlier this year and our new way of offering support to our clients worked very smoothly. For those not in the know, we are no longer permitted to take our support vehicles to the Canary Islands, as due to local regulations, we would be deemed to be a taxi company, which is not allowed. Instead, we hire support vans from a local agent and organise bike hire locally too. As ever, our cyclists loved the smooth tarmac, fantastic routes plus great support and camaraderie from our guides David and Fi, who supported our riders in their usual – though quite exceptional – way.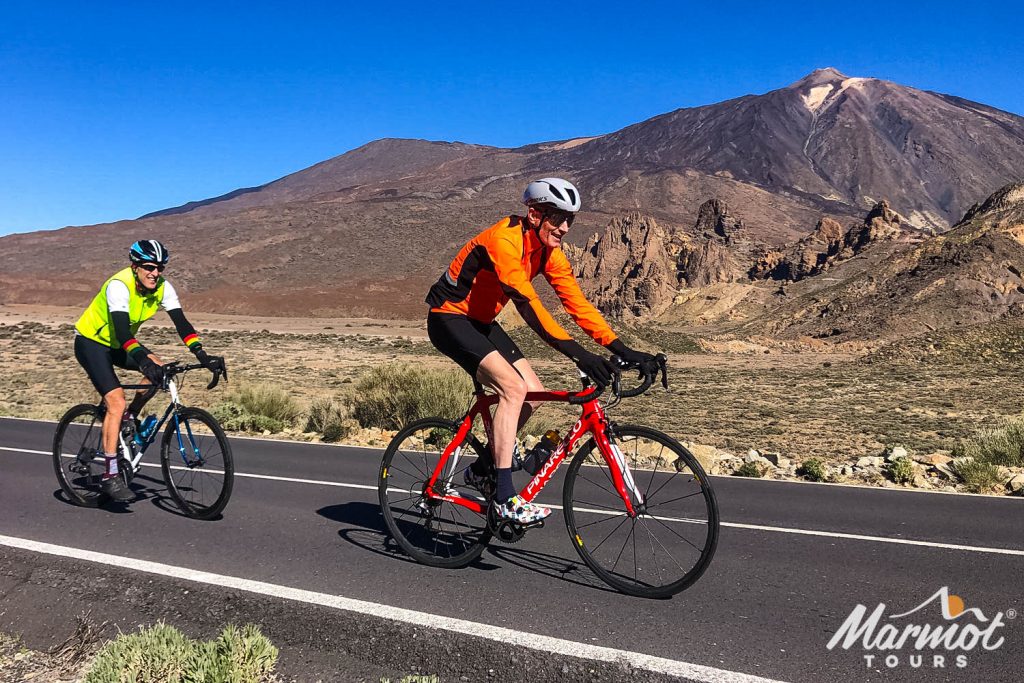 Both these departure dates are now available for booking by heading over to the web page. TOP TIP: they've sold out quickly in the past!
Finally, do remember that we offer an early bookers discount: book and pay your deposit more than 6 months in advance of the start of your holiday to save 5%! Do head over to the discounts page on our website for all the details.
---
Cyclist magazine & the Grosse Scheidegg – road cycling in Switzerland with Marmot Tours!
Did you see the recent issue of Cyclist (on sale since early March)? It reviewed this truly spectacular climb and you'll be thrilled to know you can ride it with us on our NEW Raid Dolomites road cycling holiday!
Nestled in the Swiss Bernese Alps, the Grosse Scheidegg is a mountain pass linking Grindelwald and Meiringen. It's a cycling climb that comfortably warrants a place in the top five of all Alpine climbs, in fact, many say it's the best climb in Switzerland.
The all-important stats: 1,962m elevation (1,262m of ascent), average gradient of 6% and 23km in length.
Cycle Raid Dolomites with our full support
We've revised our Raid Dolomites for 2023 and you'll be pleased to know that you have the opportunity to climb this magnificent climb on day two of the trip. The road is closed to vehicles (including our support vans), making this climb even more special. The views across to the north face of the Eiger are quite literally breathtaking.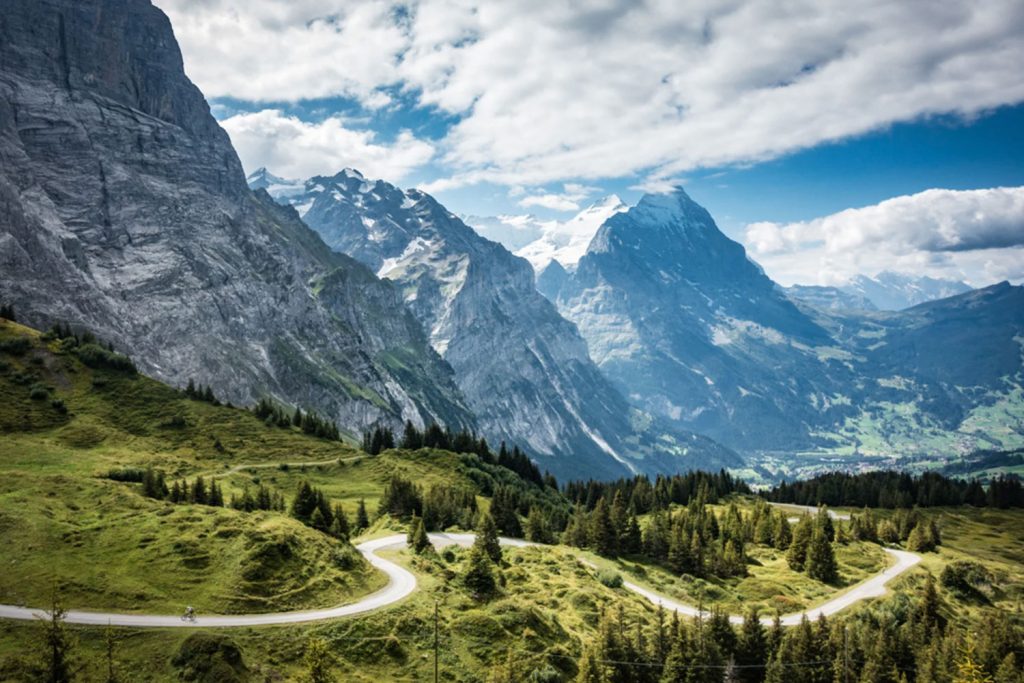 And for the remainder of day 2, you then continue on to climb the infamous Grimsel Pass (2,165m) and Furka Pass (2,429m). Our hotel for the night is at 2,100m for our second night in Switzerland.
Our revised Raid Dolomites now takes in some truly epic Swiss cycling climbs in addition to the three above; the infamous St Gotthard Pass and Splügen Pass, to name just a couple. As a special treat, we've designed the route with a magnificent finale: Monte Zoncolan! This is a challenge NOT for the faint-hearted!
To read the full itinerary, head over to the holiday webpage. We've now got very limited availability on this trip but do get in touch if you're interested in securing a place.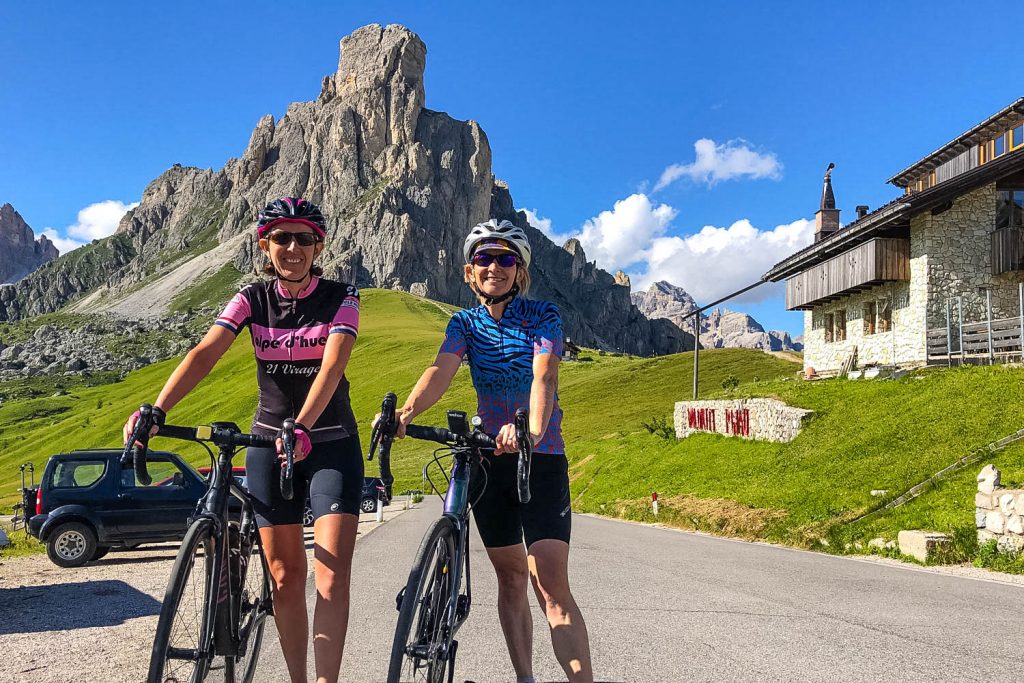 ---
The Ultimate Tour de France Three-Stage Alpine Cycling Challenge!
There's still time to get involved with our most epic challenge yet! Check out this unique, once-in-a-lifetime monster of a trip by heading over to the trip page on our website. As a reminder, the dates in question are:
3rd – 7th July
Ride the three key Tour de France Alpine stages (stages 14, 15 & 17) including the Etape du Tour route
Cycle a whopping 560km with 14,000m of ascent in three days!
Once-in-a-lifetime chance to experience these TdF stages firsthand and before the pros – you won't find an opportunity to cycle like this with anyone else!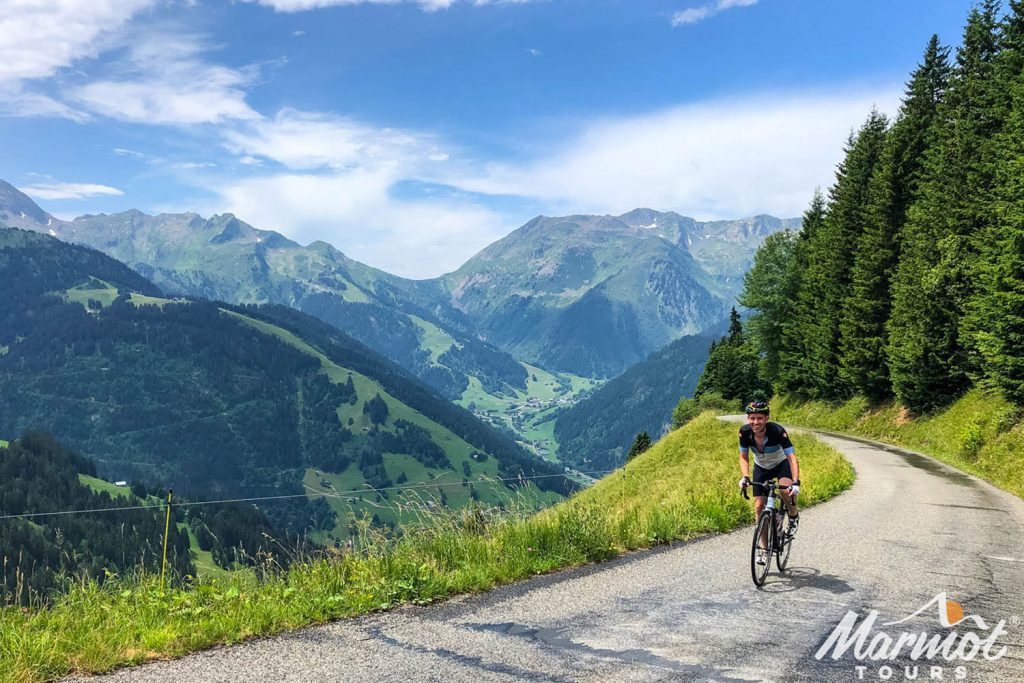 We've just a handful of places left and as ever, we're happy to discuss any queries you might have about pretty much anything …. How tough is it? Am I fit enough? What's the extra support on offer? Can I have a single room? and anything else you're wondering about. Just click on the ENQUIRE NOW button from the trip page, or give us a call on +44(0)1373 830409 and Kerstin or Sabine will be pleased to help.
---
Offsetting carbon & charity support
As you might remember, we've been offsetting a portion of our carbon for some time. However, as part of our journey to B Corp certification, we've pledged to offset ALL of our carbon and ALL of our clients' carbon for holidays in 2023. That's all the carbon from the moment you step on the plane to the minute you land back on the tarmac – feeling slightly more tired but 100% elated after a fantastic cycling holiday!
We'll be donating to Gold Standard and a variety of projects funded by them.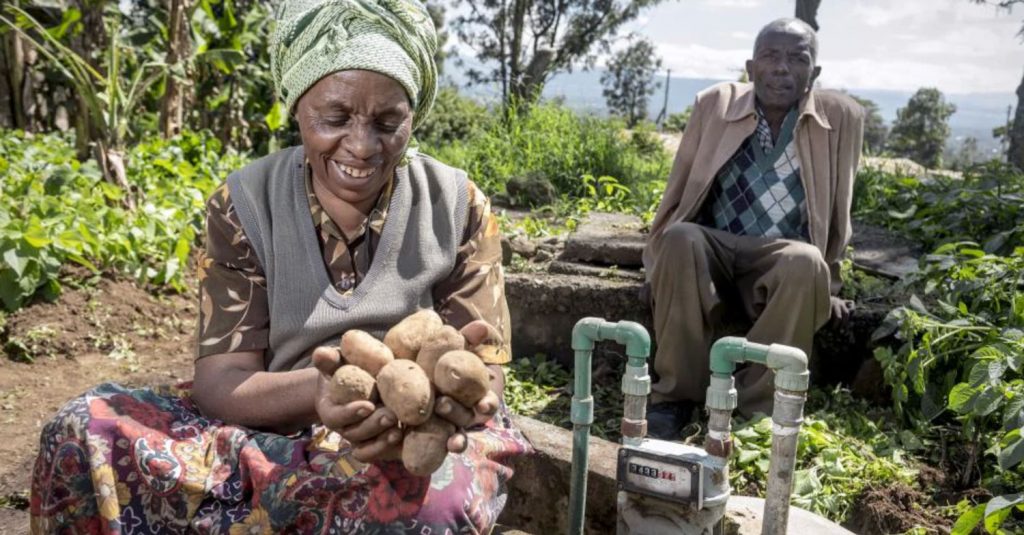 As for the carbon generated from all our company travel, we've partnered with Ecologi, a Bristol-based B Corp who do fantastic work supporting a broad range of planet-saving projects. As such, we are now an Ecologi-certified Climate Positive Workforce. The entire carbon footprint of our staff is offset each month, from travel and energy use to food and hobbies. In practical terms, this means we're funding our own forest! You can check out our progress and view our forest of trees here.
Responsible travel: road cycling holidays giving back to the planet
We're also delighted to announce that following our tree planting day at Ed Woods in Somerset and as part of our B-Corp certification process, we're supporting Avon Needs Trees.
Avon Needs Trees (ANT) is a registered charity creating new, permanent woodland throughout the Bristol-Avon catchment to fight the climate and ecological emergencies. They fundraise to create woodlands that will stand for generations, locking up carbon, boosting local biodiversity, and providing natural flood management as well as publicly accessible green space where appropriate.
Ed Woods is one of their newest woodland creation projects; a beautiful 10 acre site near Shepton Mallet, where they have worked with the landowners and local volunteers (including ourselves) to plant 4,000 trees. Our donation to Ed Woods will help the new woodland grow to its full potential and make a lasting impact into the future, as well as helping ANT find their next piece of land for woodland creation.
You can follow ANT on Instagram or on Facebook or maybe even sign up for their newsletter, for regular updates about their brilliant work.

Most recently, we've also partnered with Bristol-based City to Sea, an environmental not-for-profit organisation, campaigning to stop plastic pollution at source. Our partnership will help power their award-winning, planet-protecting campaigns that are tackling the single-use plastic items most found on our beaches and in our rivers and oceans by providing practical, solutions-focused initiatives and championing reuse over single-use. A couple of their campaigns that we especially love and wanted to share with you are Refill and Plastic Free Travel. Check them out for some great tips on how to travel with less plastic, before heading off on your next Marmot Tours cycling holiday.

You could also follow them on Instagram or on Facebook to find out more about how you can help turn the tide on plastic pollution, or sign up to their mailing list for monthly news, plastic-free living tips and campaign updates.
---
Cyclist Track Days 15th & 16th April
Last weekend, James braved some pretty chilly weather and spent time chatting with like-minded cycling-mad folk at the Lee Valley Velodrome in East London. New friends were made and he felt suitably envious, looking at all the shiny new wheels being trialed over the two days! We hope to see some of them (with their proud new owners) on a Marmot Tours holiday in the not-too-distant future …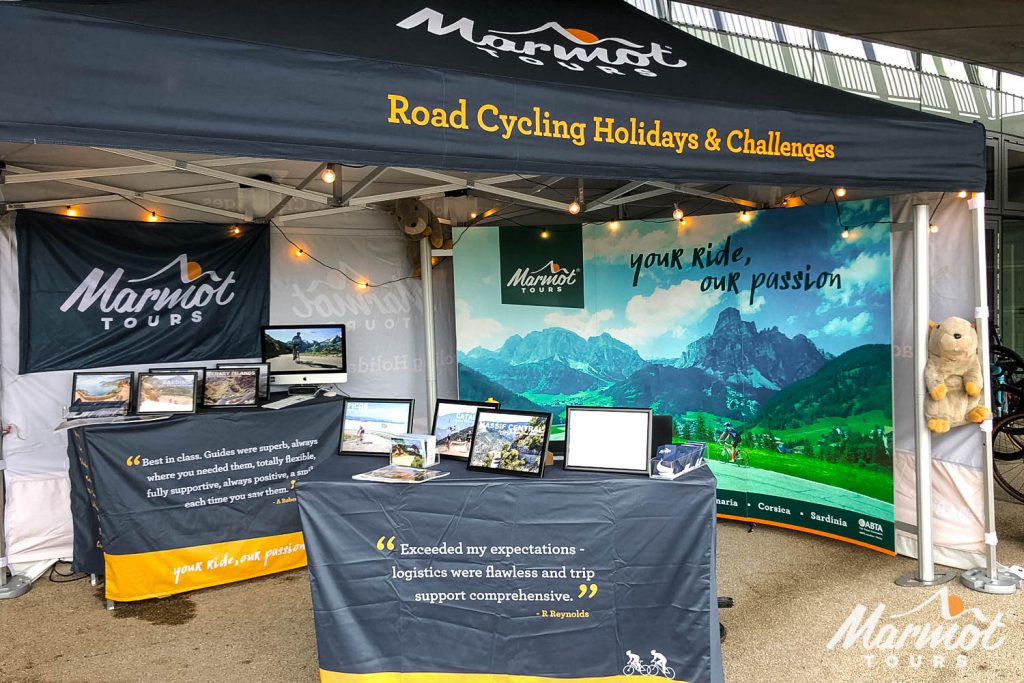 If you're interested in "trialling, testing and thrashing the top road bikes from some of the biggest brands in the world" on purpose built tracks – think Cannondale, BMC, Ribble, Canyon and the like – the next Cyclist Track Day is at Castle Combe race circuit on 4th June. You can sign up for tickets here.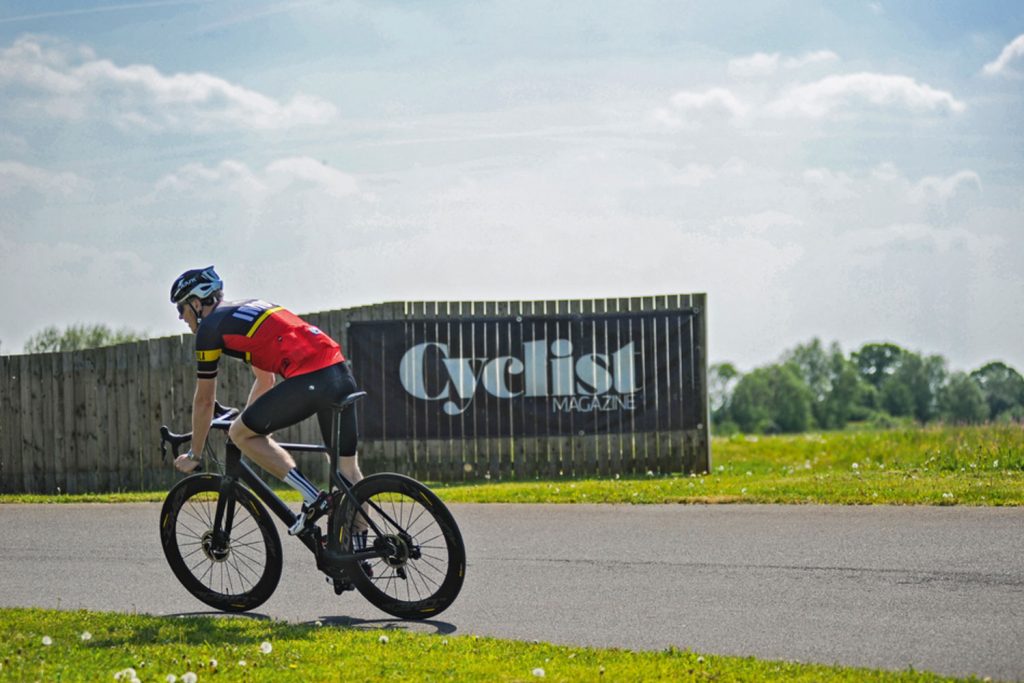 ---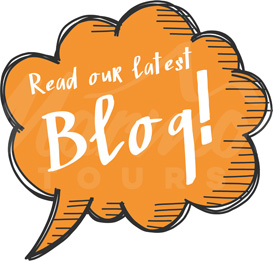 Have you seen our latest blog yet? We thought we'd let you in on our B Corp journey and give some insight into why it's so important to us. Just click on this link to head over there.
---
That's all for now, folks. Thanks for reading and as ever, if you've any queries about our fantastic road cycling holidays in the best spots in Europe, just get in touch by email or phone on +44(0)1373 830409. Until next time, happy cycling!
---