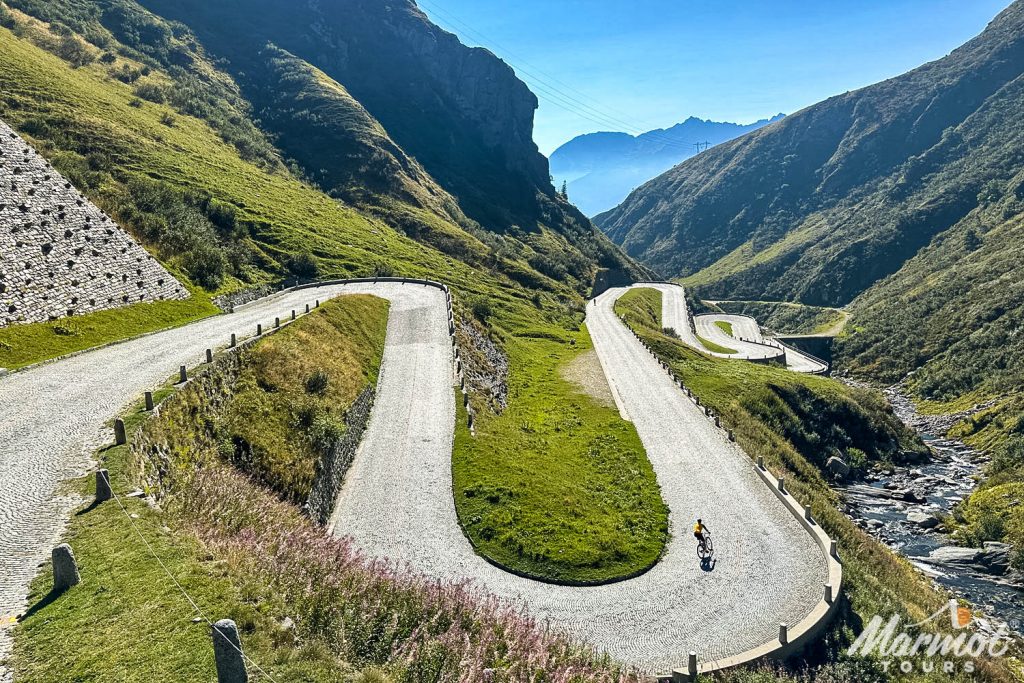 Sensational Swiss Alps road cycling tour!
If you haven't seen our recent social media posts, we're sure you'll be pleased to hear about our latest new tour for 2024! We're thrilled silly to introduce our new highlights of the SWISS ALPS!
Now you can conquer legendary climbs of the Tour de Suisse, all with Team Marmot's unrivalled support.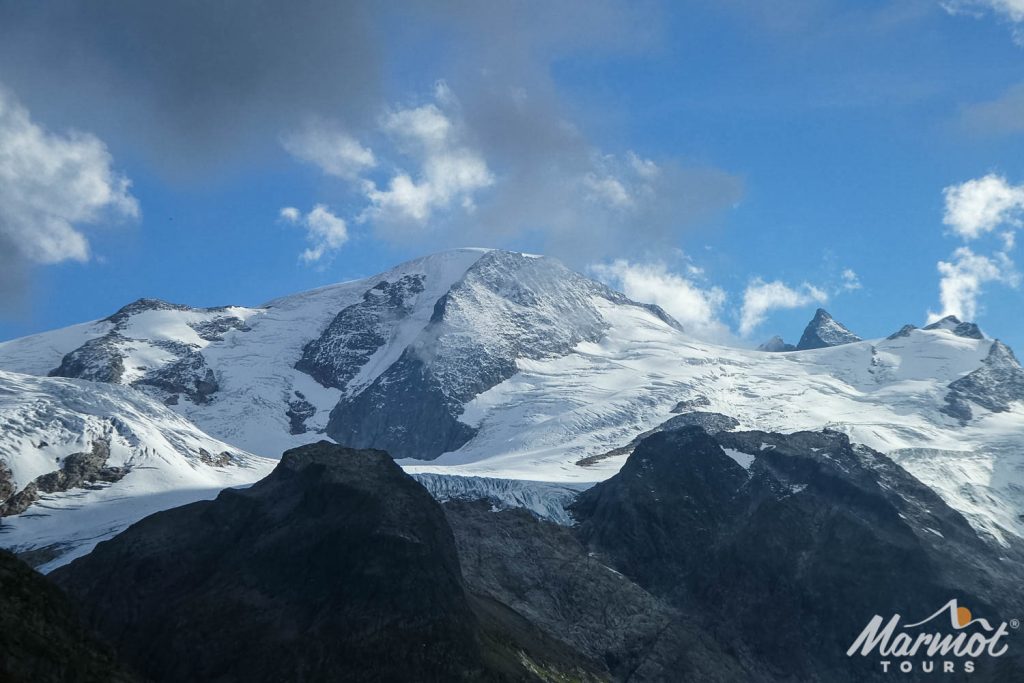 We've wanted to offer a tour in the Swiss Alps for some time, so we're super excited to launch this incredible cycling holiday. We've chosen this corner of Switzerland because it's a mecca for road cyclists. You'll be surrounded by magnificent glaciers, glistening mountain lakes, lush pastures, picture-postcard Alpine villages, and super-sized peaks – the landscape will, quite simply, take your breath away. The rides are punchy and generally long, with a daily average on the Classic route of 80km and 2020m ascent, so this is one of our tougher flexible pace tours.
Most of the climbs are frequent stars of the Tour de Suisse – Furka, Oberalp, Nufenen, et al – allowing you to ride the same routes as Eddy Merckx, Super G, Egan Bernal, and the like.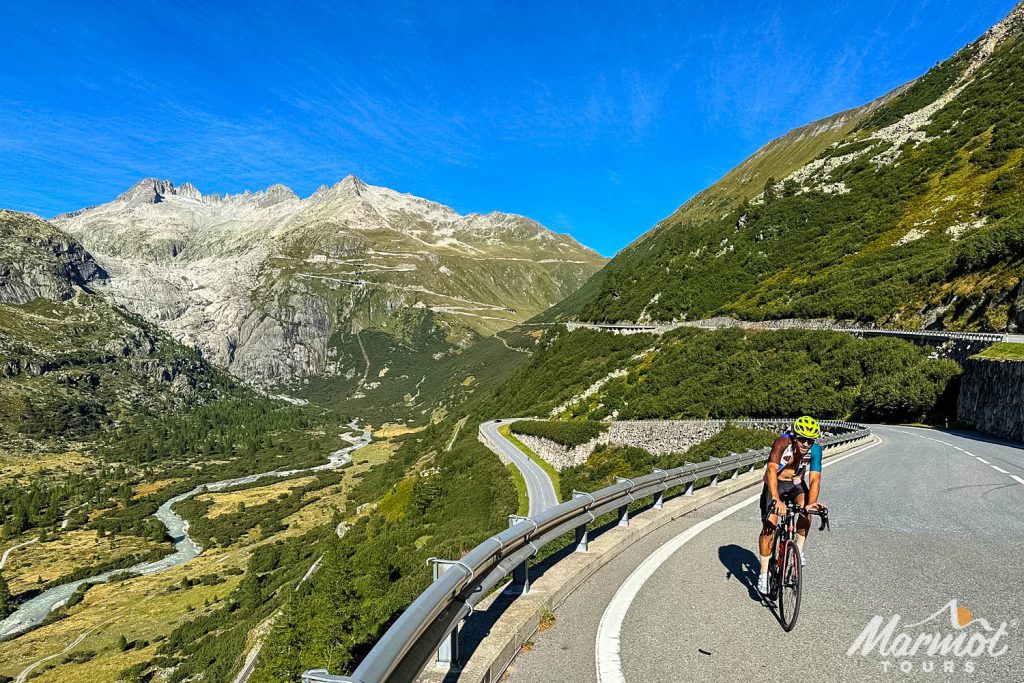 What's more, given the interest created by our 'teaser' social media post on 9th September, we've added a third departure date for this tour. The extra date is 31st August – 6th September AND remember that we're offering a GUARANTEED PRICE FREEZE if you book before the end of October!
It's really important to us that you find the right cycling holiday for you, so head over to the webpage, check out the daily ride stats, and then get in touch by clicking on the ENQUIRE NOW button for any queries you may have.
---
Road cycling tour of the Northern French Alps: an extra departure date!
If you've missed out on a space on our other NEW tour for 2024, you'll be pleased to know that we've added an extra departure date for this holiday too, so we're now offering four departures of this trip.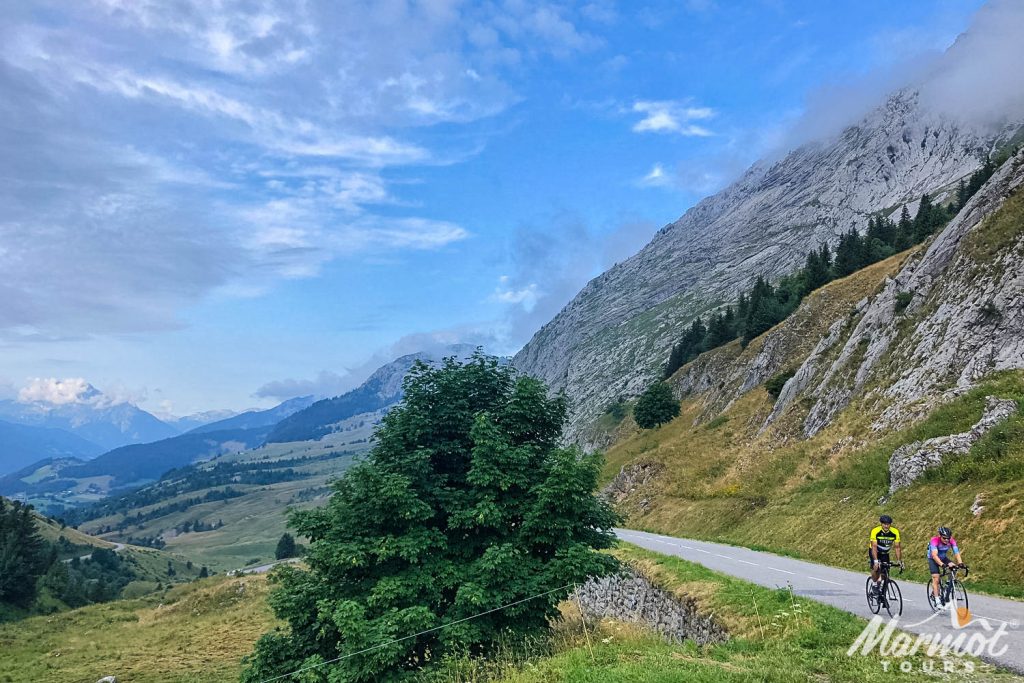 Starting on the shore of Lake Geneva and ending in Les Trois Vallées, this tour involves six truly exceptional rides through some of the most spectacular scenery in the Northern Alps. Some of the climbs are already well-known, and some, we'll bet, are future classics. One thing's certain: all the cycling is world-class. Every day our Classic route includes a bucket-list ride, and the Harder and Challenge routes add some lesser-known but equally worthy and beautiful climbs. The grand finale of the tour is that you get to ride the recently surfaced, traffic-free mountain roads linking Val Thorens, Méribel, and Courchevel.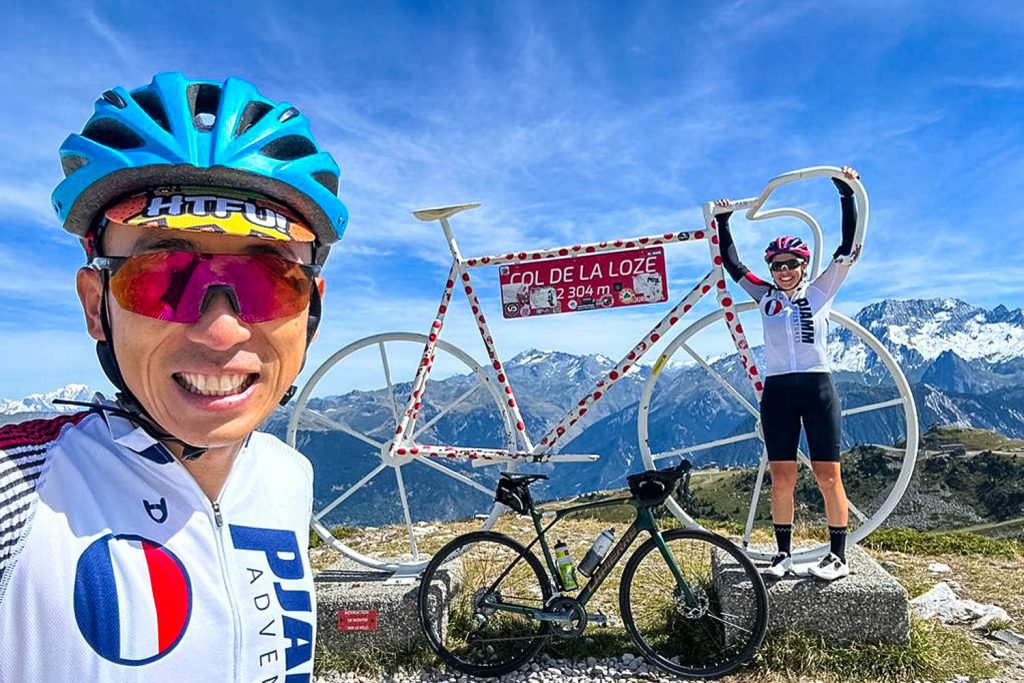 If you'd like to enquire, then just head over to the webpage and click ENQUIRE NOW. We look forward to helping you book the road cycling holiday of a lifetime!
---
2024 Cycling holidays filling up fast!
Our places are already filling up fast, in fact, quicker than usual for this time of year. We thought we'd give you the heads up as we wouldn't want you to be disappointed if you'd been thinking about making contact but hadn't gotten around to it yet. This is even more important if you want to escape as part of a group. We have fewer and fewer trips with large numbers of places available, so please do get in touch ASAP if you're thinking of booking for 2024.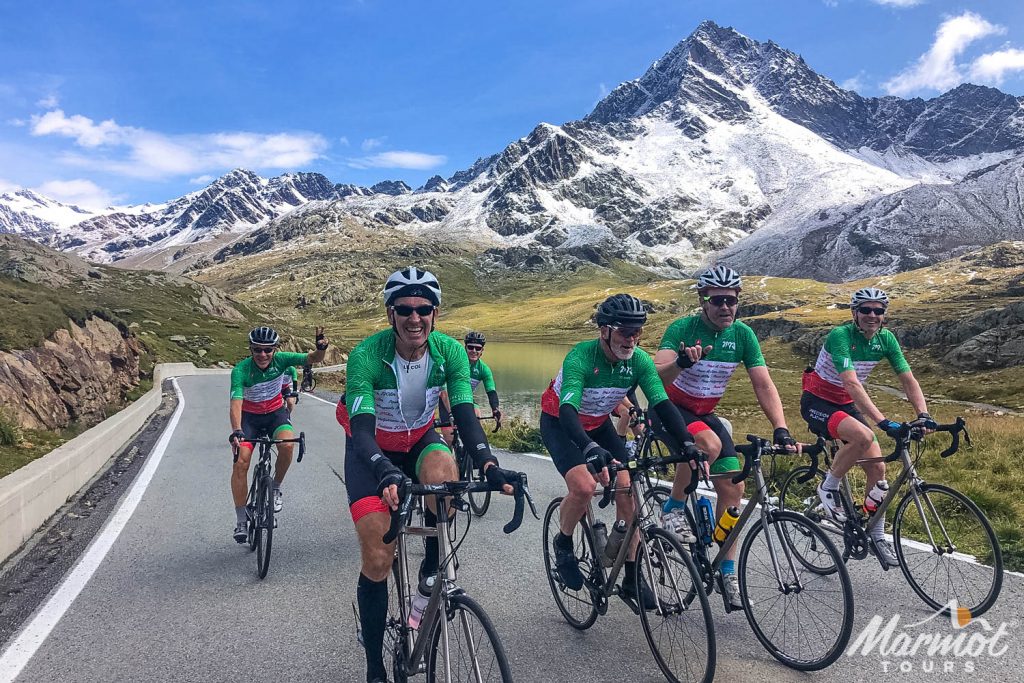 It's really important to us that you find the holiday that's right for you, your needs, and your expectations. This is the reason we choose not to offer an automated booking system on our website, as we believe the personal touch makes all the difference.
If you're interested in one of our fabulous, fully supported European cycling holidays, just browse through the Holidays page of our website, and click on ENQUIRE NOW from the trip page you like the look of. Once we receive your inquiry, we'll get in touch to talk through how we can help. We're happy to pencil in your name while you look into the best travel options and get your ducks in a row.
---
Revised Raid Dolomites route – it's a hit!
Our new Raid Dolomites challenge took place a few weeks ago and it was a massive success! Following feedback from previous riders (Raiders?!), we re-crafted the itinerary and lassoed some of the most iconic climbs from the Swiss Alps, linking them together with the most spectacular passes of the Dolomites. The highlight of the tour was finishing on Monte Zoncolan, which was a fitting end to this epic 9-day challenge. One of the quotes we received from a happy client captured the mood perfectly:
"Excellent – great service from arrival at Geneva Airport until our departure from Venice Airport. Great guides, exceptional support, a fantastic group of like-minded participants who gelled from the start, outstanding scenery and favorable weather. The memories at the top of our final climb, Monte Zoncolan, will stay with me forever."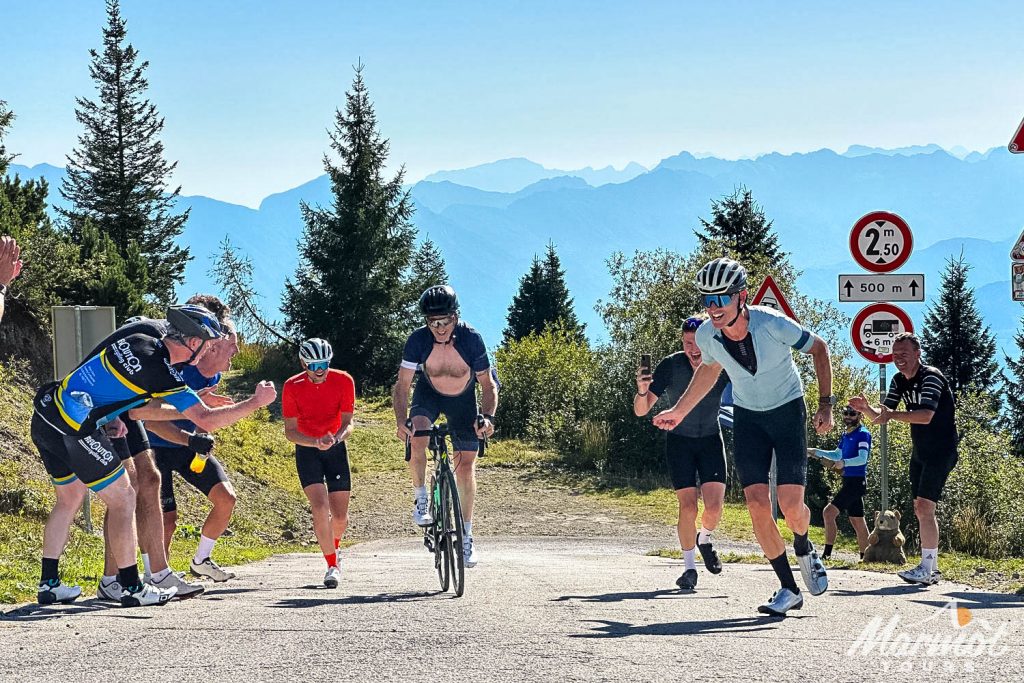 We've had so much demand for this tour that we're considering putting on another departure date, starting sometime in July. If you're interested then please do get in touch, as if we get enough interest, we will make this extra date available for booking.
If July doesn't work for you and you're still keen to conquer a Raid, why not consider our other challenges? Raid Corsica, Raid du Massif Central, Raid Alpine, or the iconic Raid Pyrenean are all amazing, once-in-a-lifetime cycling challenges that every discerning cyclist needs to tick off their list.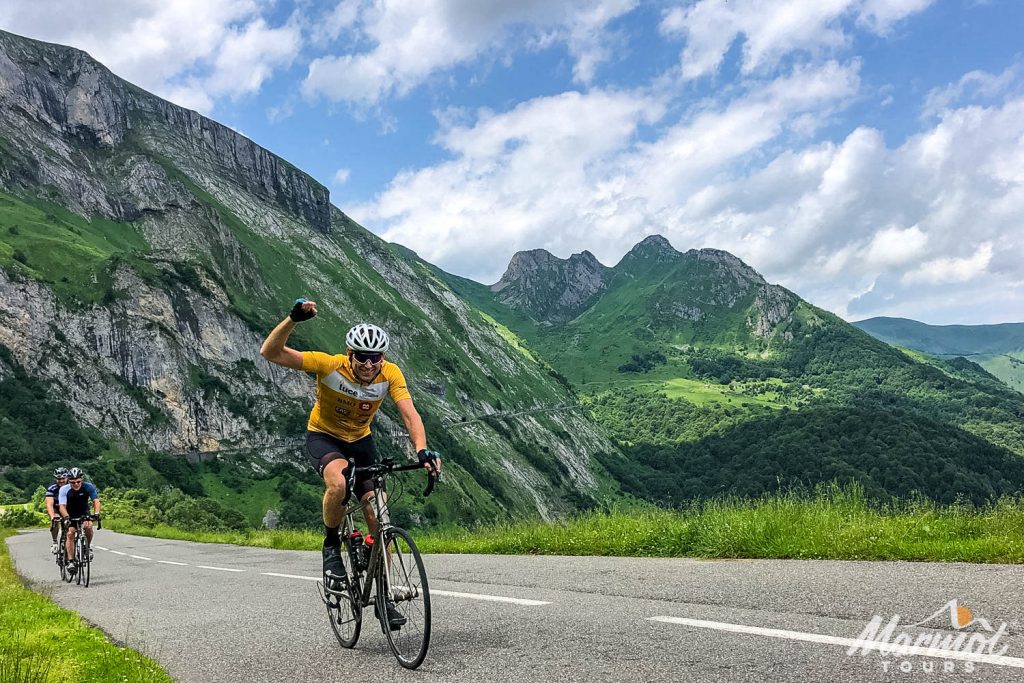 Our collection of Raids and the Ventoux Club des Cinglés Challenge might be your thing if you like a challenge with serious stats and a medal at the end of it. Our guides with their vans full of snacks, water, your day bag, and all-important moral support will ensure you have the very best chance of achieving your goal and having fun at the same time.
Just check out the itineraries and departure dates, and get in touch if you have any queries.
---
That's it folks, you're up to date with all our latest! Thanks for reading and as always, if you've got any queries about our full support, guided road cycling holidays in the best spots in Europe, just reach out by email or phone at +44(0)1373 830409. Until next time, stay fit and well, and happy cycling!
---