Environmental & Social Responsibility
Our business is road cycling holidays in the mountains of Europe but like you, we're very conscious of the harm that travel does to the environment.
We are, and always have been, committed to running our business in a way that minimises as much as possible the impact we have on the environment. We've had a responsible tourism policy in place since the company began and consider it a key part of our core values.
What can we do to reduce our emissions? We're reducing staff travel as much as we can. We also understand that carbon offsetting is not the answer to the current climate crisis. However, to compensate for our carbon emissions, from 2021 we will offset all our travel with Gold Standard carbon offset projects provided by goldstandard.org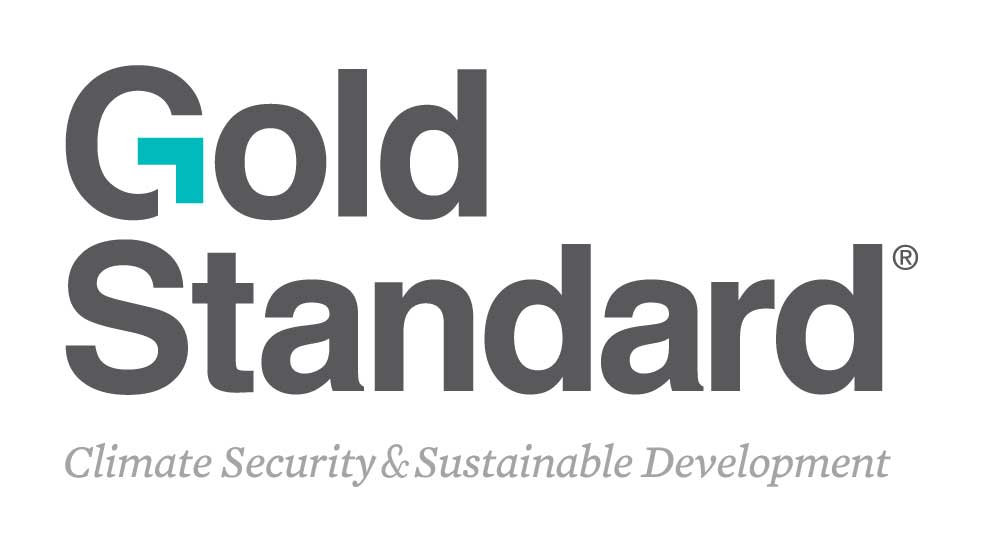 We're also hopeful that in the next few years, the capability of electric vehicles and charging infrastructure will improve enough for them to be used as support vehicles on our trips.
We try our hardest to reduce our impact in any way we can – our current efforts are detailed below.
On Marmot Tours Cycling Holidays
We care about the local communities we visit. We encourage our riders to use local cafés & restaurants as we feel it is important to support local small businesses with our trade. We believe it also enhances your holiday to experience local culture and hospitality in this way. This in turn allows you flexibility of what to eat and where to stop for breaks – it's your holiday after all!
We separate recyclable waste during each trip – if you can't see where to put your empty drinks can, just ask your guides.
Our van water containers are refillable – we almost never buy bottled water.
We collect all your punctured inner tubes and worn/damaged tyres. Currently we send them to Cycle of Good where they are recycled into ethical quality goods handcrafted in Malawi – check out their website to see how their fantastic projects benefit local communities.
We're always on the lookout for other ways to avoid sending old tyres and tubes to landfill – if you're aware of any such initiatives we'd love to hear about them.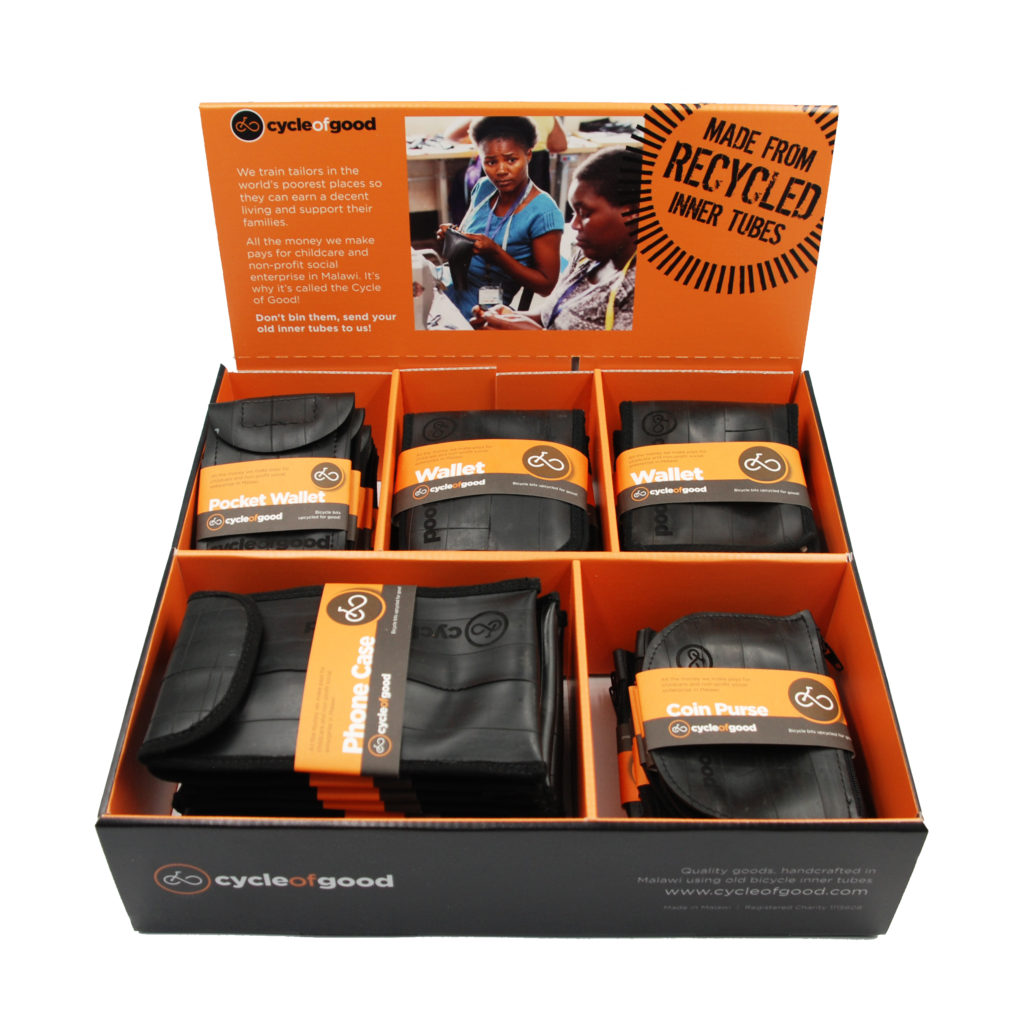 Our Suppliers
Our Marmot Tours water bottles are made from sustainable plant-based bioethanol rather than mineral oil.
Our Pulsin snack bars have no palm oil in them. 
Our flapjacks and 9bar seed bars contain sustainably sourced palm oil.
Our hire bike frames are titanium so will have a long life and can be recycled, unlike carbon fibre and resin.
We use Fenwick's bike cleaner and foaming chain cleaner which are free from solvents and acids and are biodegradable. 
Where we can, we buy liquid bike products in bulk plus we refill and reuse smaller containers.
All paper used in our office is recycled, including those used for your route notes. The pouches that your route notes come in are recyclable.
We chose our current UK office space (Frome Business Park) partly because it has bike storage and showers to facilitate our staff cycling to work, and because its energy supply is from 100% renewable sources.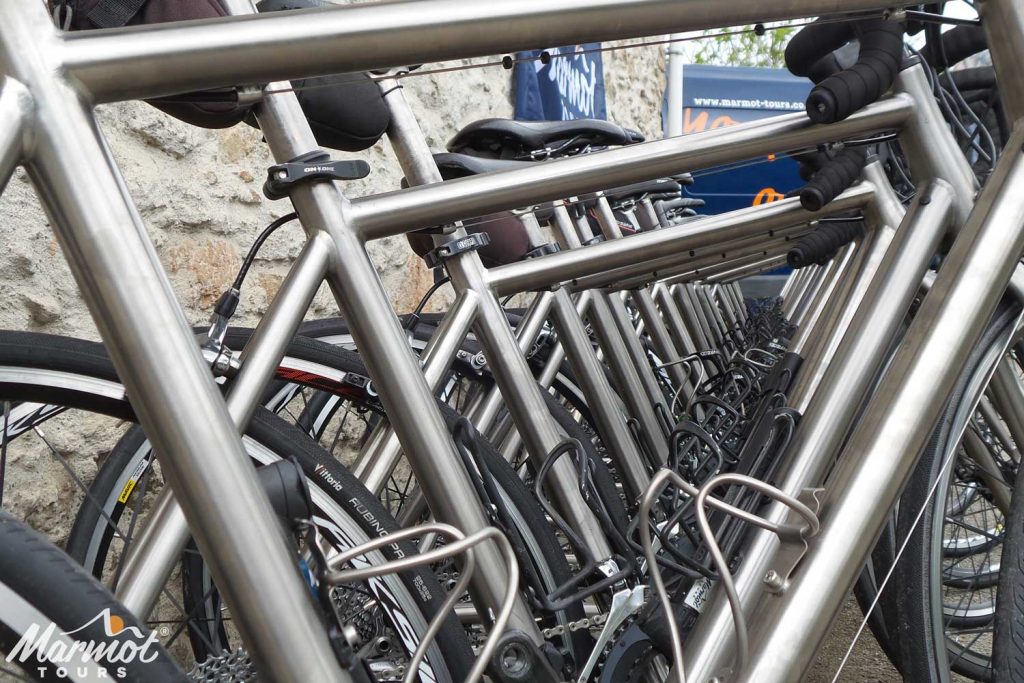 We're constantly on the lookout for more environmentally friendly ways to do every aspect of our work – from kit we carry in the vans to supplies we use in the office. As ever, we welcome your ideas and feedback. You can email us your suggestions by heading over to our Contact page.