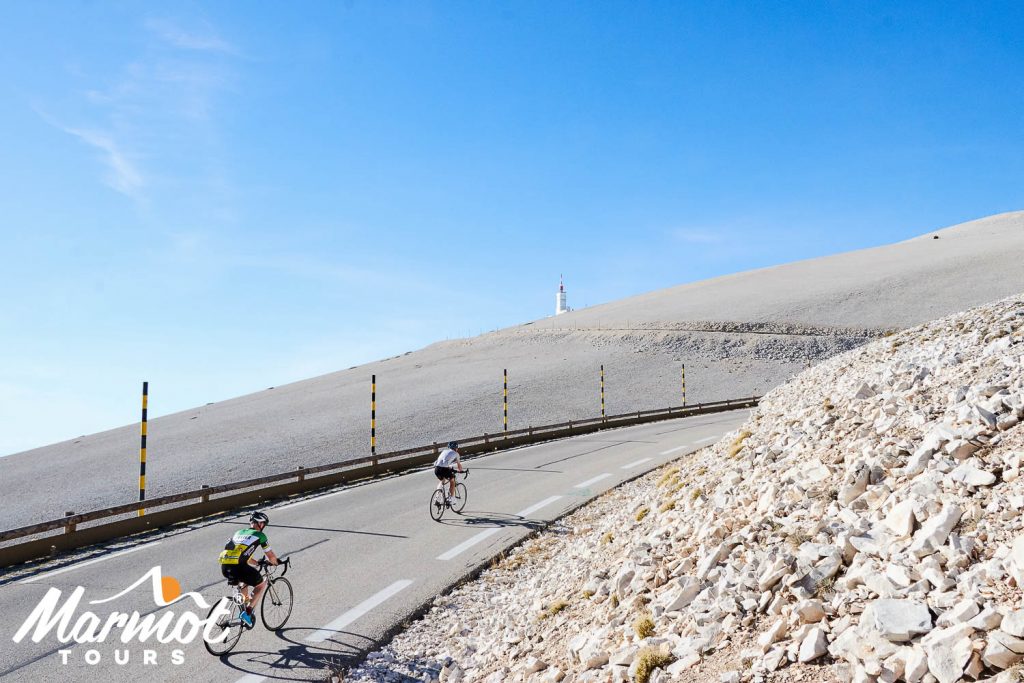 Do you need a cycling challenge to burn off all the Easter eggs you're about to 'gorge' yourself on? Or are you tempted by a Raid but not sure if you're ready?
We've just been given a last minute offer from the owner of the Hôtel Domaine des Tilleuls. You'll be staying in this gem of a hotel for the duration of our Ventoux Club des Cinglés Challenge trip running from 25 – 28 May and for 3 nights on our Ventoux & the Verdon Gorge trips running from 11 – 18 May and 18 – 25 May. We've built up a fantastic relationship with this boutique hotel in Malaucene, so much so that we've just been given a discount off the price of the rooms for these 3 trips. By way of an Easter treat, we're passing on this saving directly to you.
This cycling holiday is normally £575 but for our trip on 25 – 28 May we're able to offer this trip for £475. We have only a limited number of places left on this cycling holiday, which is only 5 weeks away from departure. Our Ventoux Club des Cinglés Challenge is actually a short Raid (do check out our blog on Raids if you haven't already) so it's a great place to start if you've never done a Raid before or equally, if you're limited with how much time you can take off; it runs from Saturday through Tuesday.
What can you expect on this cycling holiday?
Once we've collected you from the airport and you've arrived at the hotel, there's time to make sure all is well with your bike. You'll then have time to stretch the legs with a 52km ride (700m of ascent) through vineyards and pretty villages before dinner (and maybe even a dip in the pool). We choose the best weather day for the challenge once we get there, so you'll get plenty of opportunity for some warm up rides and to enjoy the beautiful Provence countryside. The challenge itself will be on either day 1 or day 2 and will enable you to tackle the ascents from Bedoin, Malaucene and Sault, although you're obviously not obliged to do all 3 – this is your holiday after all!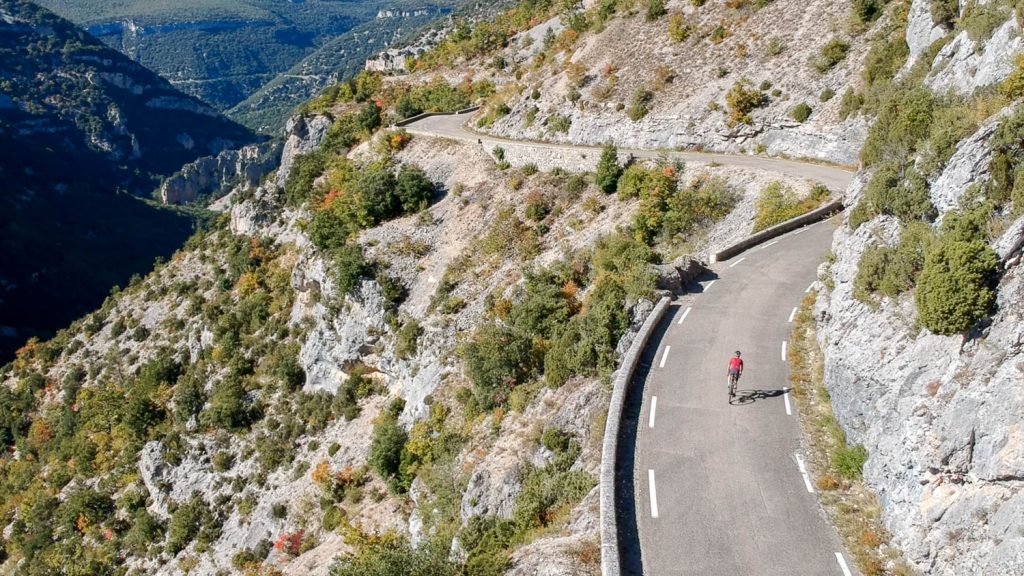 With 6 days of cycling, this fantastic trip is normally £1,250 but thanks to this week's offer from the Hôtel Domaine des Tilleuls, we can now offer this for £1,150. Please note that this offer is only relevant to the holidays running 11 – 18 May and 18 – 25 May. What's more, if you're a loyal client you'll get an extra 10% off this price, so you'll have a cracking 6 days of cycling in stunning Provence for just a nudge over £1,000 – happy days!
Daily flexible cycling route options
This trip is similar to our Classic Cols holidays. You'll have 2 route choices each day with your choice of which one to ride, depending on how hard you want to push yourself (the Classic route each day is perfect for post winter legs!)
The terrain? Often more undulating than mountainous (the Ventoux ascent being an obvious exception) and Provence has some of the best cycling roads in all of France. For the first half of the week you'll focus on the areas surrounding the river Verdon that runs East-West between the departments of the Var and the Alpes de Haute Provence. Its sun-baked limestone hills have been cut through by rivers running down from the Alps, creating epic canyons, most notably the Verdon Gorge. It is the deepest gorge in Europe at over 20 kms long and 300 metres deep, and provides as dramatic a backdrop as you could wish for. Ticking off cols as you go, you head towards the Giant of Provence; Ventoux, which you will explore and conquer! After a day in the saddle, the beautiful Hotel Domaine de Tilleuls awaits you in Malaucene.
The Marmot Tours Promise
Whichever holiday you decide is best for you, we'll have 2 fully customised and ridiculously well equipped vans (aka workshops on wheels), driven by our simply exceptional guides to offer you support along the way. Water, fresh fruit and delicacies from the local patisserie, M&Ms, jelly sweets, salted peanuts, healthy seed bars, spare tyres, tubes and anything else you might require – our guides are there for every revolution of your pedals, to spur you on and help you enjoy the ride.
Both of these Ventoux holidays are perfect for bringing a non-cycling partner; the Domaine des Tilleuls is a beautiful place to stay, with wonderful hosts, individually designed bedrooms and a lovely pool set in beautiful grounds. Provence really is at its best in May, when the temperatures are ideal for cycling and before the hoards of tourists have descended, so any of these trips are the perfect getaway at the start of the summer. We recommend reading the Trip Notes for each of the holidays in this offer, to make sure you choose the holiday that's right for you.
If you'd like to snap up one of the last few places and to enjoy £100 off, then do drop us a line at [email protected] or give us a call on 01373 830409.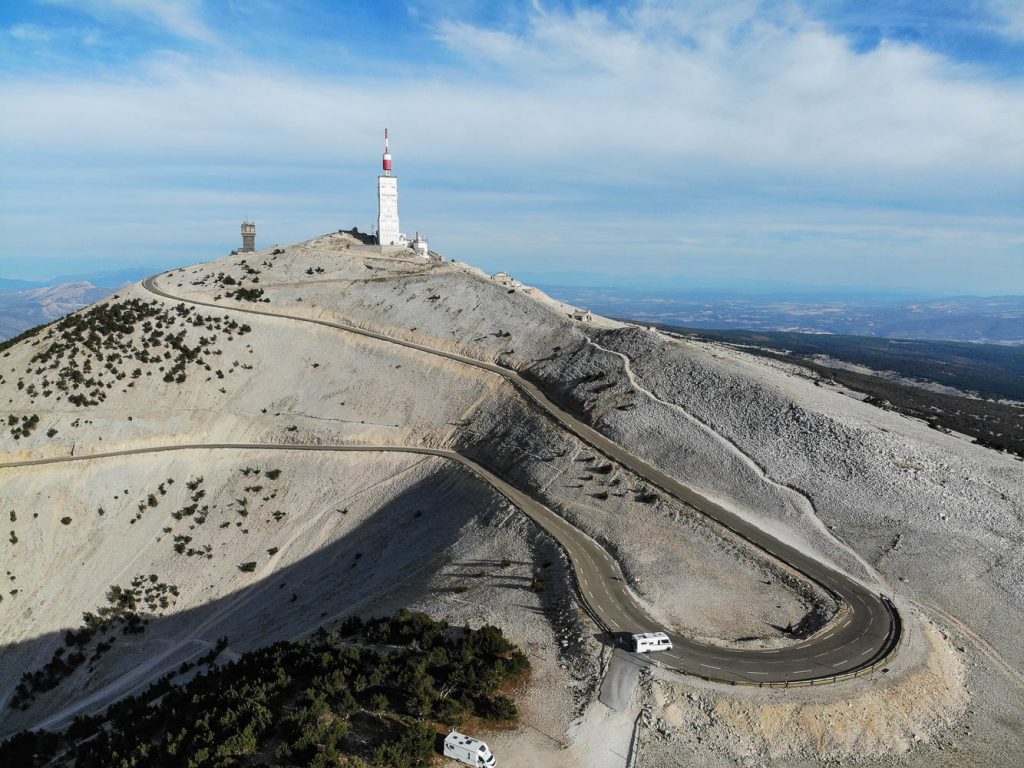 Winter 2020: Road Cycling in the Canary Islands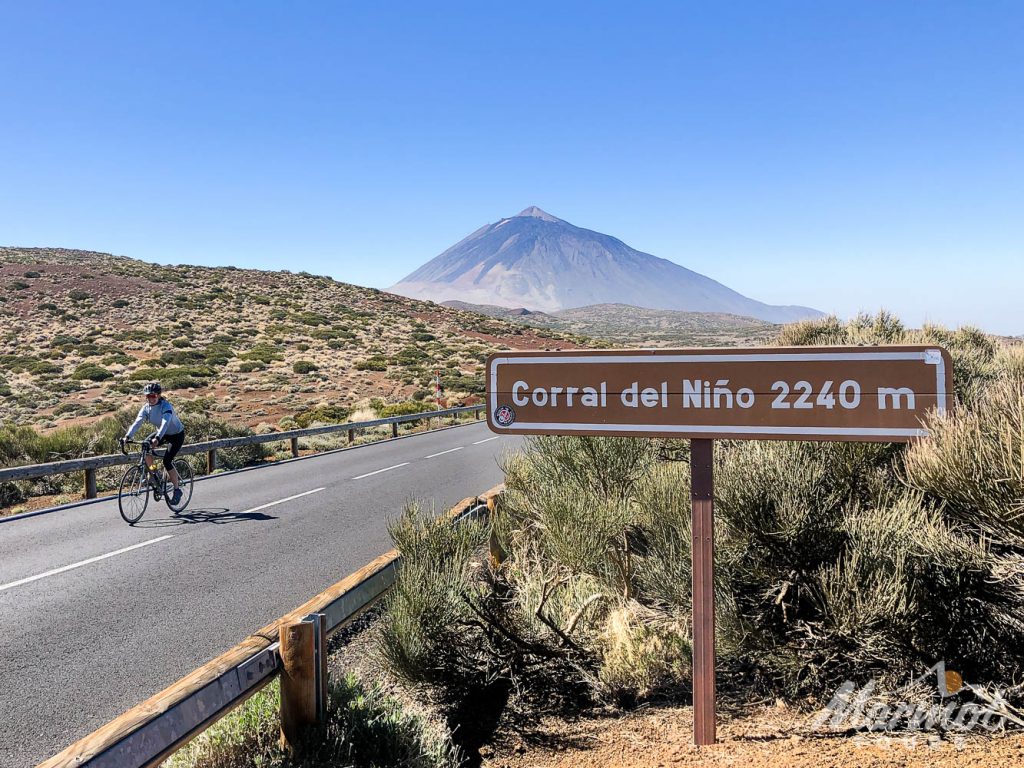 We've enjoyed a fantastic start to 2019 with half a dozen trips to Tenerifeand Gran Canaria between the end of January and the beginning of this month. Each trip had its own highlights but what they all shared was spectacular scenery, quite roads, spot on weather and super happy clients! The weather was just as we'd ordered; both Tenerife and Gran Canaria delivered in style with balmy temperatures hovering around 20 degrees with 7 hours of sunshine.
Cycling in Gran Canaria & Tenerife in 2020
If you missed the boat this year, we're pleased to say you can now reserve a place on our confirmed 2020 winter road cycling holidays to Tenerife and Gran Canaria – check out the holiday pages and Trip Notes for each on our website to familiarise yourself with what these amazing holidays have to offer.
2020 Gran Canaria dates: 23 – 30 January, 24 February – 2 March, 21 – 28 March
2020 Tenerife dates: 31 Jan – 7 February, 3 – 10 March, 13 – 20 March.
Don't forget the discounts we offer too:
Book & pay your deposit more than 6 months in advance of your holiday for our 5% Early Bookers discount.
Be rewarded for your loyalty by receiving a 10% discount from your 3rd Marmot trip onwards
Get a group of 10+ people together for 10% Group discount
Group organisers of 6+ are eligible for a £50 discount voucher
Please note there is a maximum 10% discount on any holiday.
If you'd like to snap up one of the last few places and to enjoy £100 off, then do drop us a line at [email protected] or give us a call on 01373 830409.
Cheap Flights to the Canary Islands
Flights have now been released and depart from pretty much every UK airport so there are heaps of options to choose from. What's even better is they're cheap as chips right now – some from as low as £38 one way. Check out Skyscanner here to search for flight times and prices. All our 2020 Winter road cycling holidays avoid school holidays so this should enable you to obtain the best possible price for your flights.
We want to make sure that you choose the right holiday for you so we're happy to talk through any queries you may have. Drop us a line at [email protected] or call us on 01373 830409.
A Review of ShokBox: the New Bike Box on the Block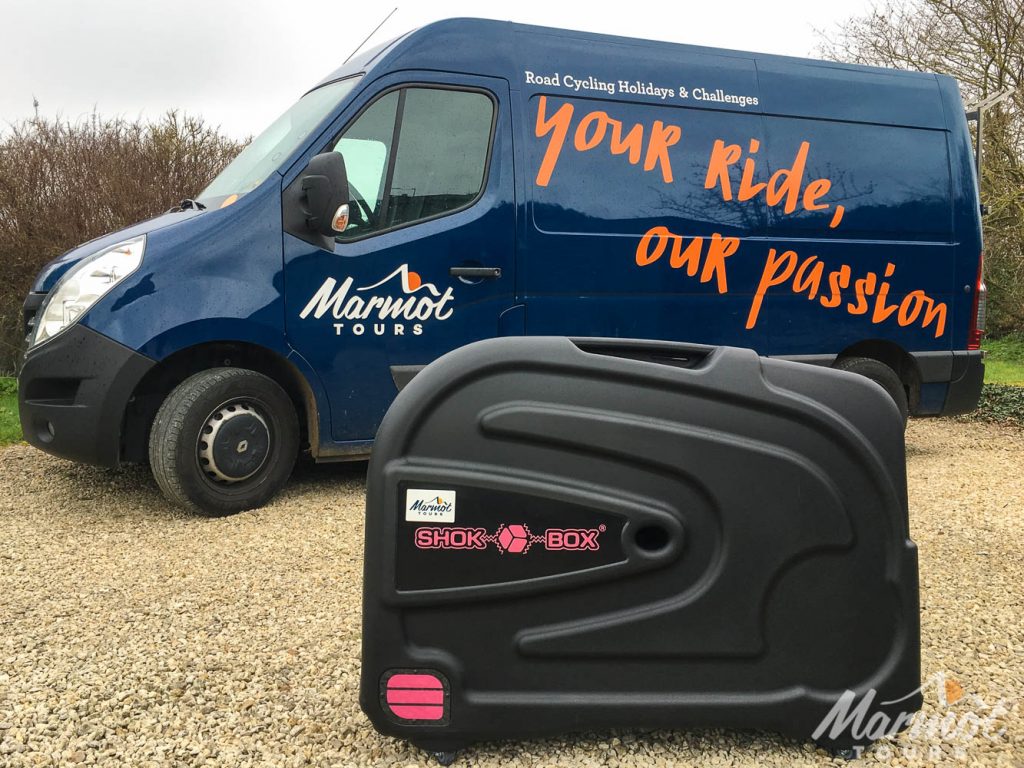 We were recently invited to review a new bike box on the market. ShokBoxhas been designed and developed by lifelong cyclists who developed a passion for travelling overseas with their bikes. Three years ago and over a cold beer in the pub, the idea of ShokBox started to form. ShokBox worked with some of the UK's best engineers and product designers and set out to re-think the future of bike cases. One key lesson they learnt along the way (much like us here at Marmot Tours) was never, under any circumstances, cut corners or compromise on quality, especially in the name of saving a few quid.
Anyone who has ever flown with a bike before will be familiar with the anxious wait at baggage reclaim – will it be damaged or won't it? We let our own 'baggage handler' (aka James) loose on the newly released ShokBox to see just how they've reinvented the wheel, and why you need to know about it.
What's different about Shokbox?
Whilst it may share a very similar shape to the common offerings from Polaris and Bike Box Alan etc, the ShokBox is moulded in such a way that there are very few flat surfaces. More curves means increased strength and durability, and with all of the usual 'danger zones' either eliminated or recessed and out of the way, you no longer run the risk of losing a handle, or wheel.
Rather than use vulnerable quick-release skews like their competitors, ShokBox eliminate them altogether and instead use "seminal technology" to "suspend the frame and wheels in an amniotic type cavity to give ultimate protection for your bike" (Ed: I know, right?!)
Deep-recessed handles that are moulded into the structure offer both brilliant grip and added structural integrity. This also eliminates another vulnerable catch that would inevitably be bent or damaged in transit. This is a feature unique to ShokBox and makes the case infinitely more manoeuvrable for baggage handlers, meaning they're less likely to struggle and in turn damage your box/bike. The aforementioned catches and wheels are all serviceable too, allowing you to quickly and easily swap them out, should you need to.
Designed and built in the UK, Shokbox are confident that this is a game changer, and with a list of features and improvements that many of their rivals are missing, we can't see why it won't be. So if you've got a road cycling holiday planned with us and you're yet to invest in a bike box for your pride and joy, we'd definitely recommend this.
We like it, a lot.
Marmot Tours Team Training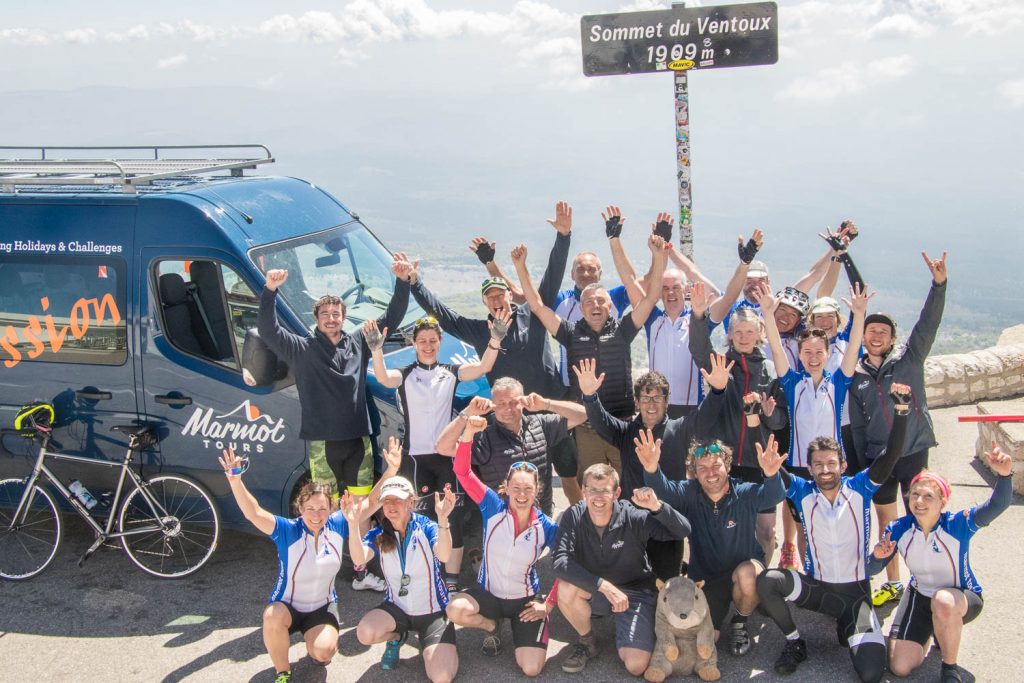 The time is fast approaching when Team Marmot make their way across Europe to converge at our training summit – we do love a summit 😉 This is the only time in the year when we all get together so it's a great opportunity to share ideas, knowledge and experience. Many of our guides are International Mountain Leaders and ski guides so there's a lot of scope to learn from one another. This year we'll be in Girona between 7 – 10 May and the agenda is already bursting at the seams.
The Best Road Cycling Holidays in Europe!
What's all this for? Well as you may already know, we're all about the detail at Marmot Tours, and making sure that we've covered every last eventuality of your holiday. What to do in the event of a road closure; driver training; bike mechanics and electronic gearing systems; managing head injuries; new GPS routes; managing risk and assessing clients' well-being plus many more topics will be covered over 3 days. It is of the utmost importance to us that all 20 of our guides can offer you the very best support available on a Marmot Tours road cycling holiday. We firmly believe we offer the very best road cycling holidays on the market and this is largely down to the support you get from our simply amazing team of guides. Add to this our fleet of 8 full customised vans (unique in the road cycling holiday market) and you're in very safe hands when on a Marmot Tours holiday. When you come on holiday with us, you'll be bringing your months of training and preparation and so will we. It is our single most important aim that you have the very best possible cycling holiday you can have. You are at the very core of what we do. Ob.Sessed. That's us. Thankfully, the feedback we get supports this, but there's always room for improvement, as they say. We hope to make the 2019 summer season our very best yet.
10% off Quad Lock Phone Mounting System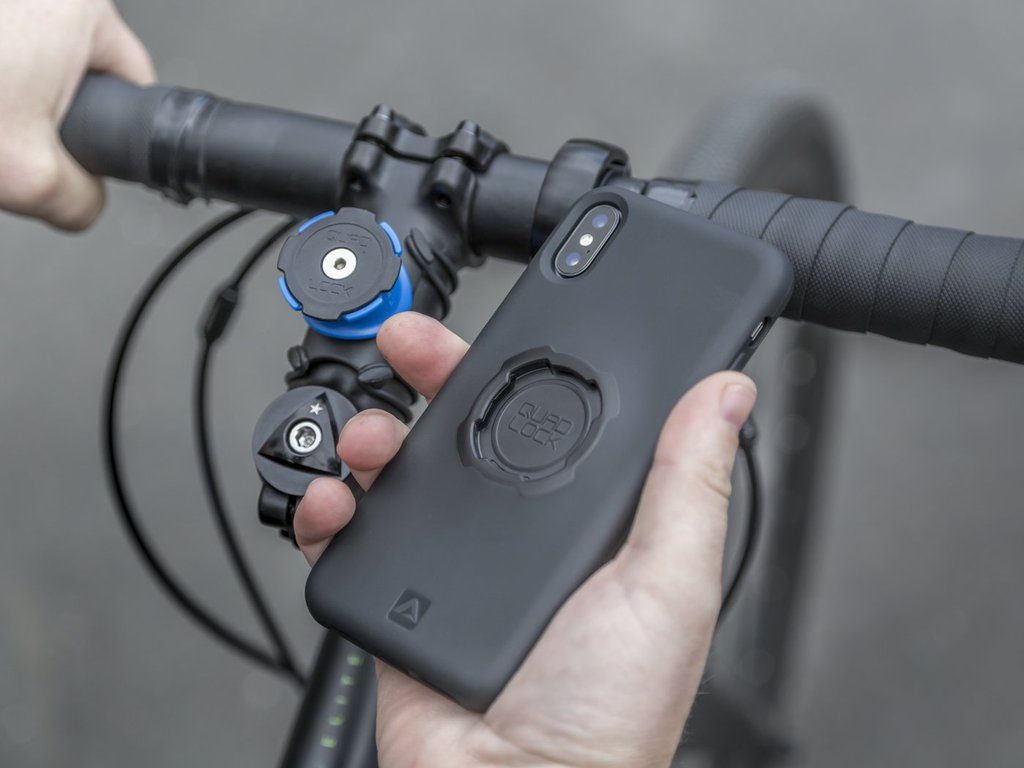 If you're thinking of upgrading your Garmin or are considering what navigation system to commit to, the Ride With GPS app is free and transforms your smartphone into a navigation system that can be used offline, without draining your data allowance. We recommend all cyclists coming on our holidays to have some form of nav.
If you use the Ride With GPS app or Strava on your phone but are worried about security and it popping off on a descent, we think Quad Lock has the best solution with their mounting system. We've managed to secure a cheeky offer from Quad Lock, which we're able to pass on to you. Check out our review to find out more. We're pleased to be able to offer a 10% discount on Quad Lock to any cyclist coming on a Marmot Tours holiday. Once you've booked your holiday with us, go to the GPS section of The Link to get your discount code, and enjoy your Quad Lock!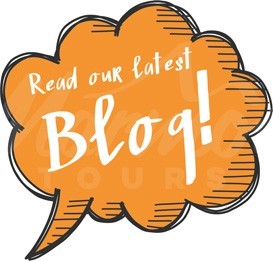 Our recently posted blog on Raids hopes to answer some of the questions we get asked on a fairly regular basis.
What is a Raid cycling challenge? What's the difference between a Raid and a Marmot Tours 'Classic Cols' holiday? What's the most difficult type of cycling holiday? Will a Raid be too hard for me?
It makes for a great read, especially if you've never tackled a Raid and are considering doing so. You might realise you're up for the challenge after all! Why not put the kettle on and check it out here.
We've still got availability on a some of our Raids in 2019 and two with space in the earlier part of our season are Raid Corsica: 19 – 26 May & Raid Pyrenean: 30 June – 6 July. While some Raids are already sold out, there is some availability on others too – drop us a line at [email protected] if you'd like to check availability on any you see on our holidays page.