We only wrapped up our last trip of the season just over a week ago, but here at MT HQ, we're not content to sit back on our laurels, oh no! First up, and inspired by the recently announced 2023 Tour de France route, we've put together the ULTIMATE road cycling challenge in the French Alps: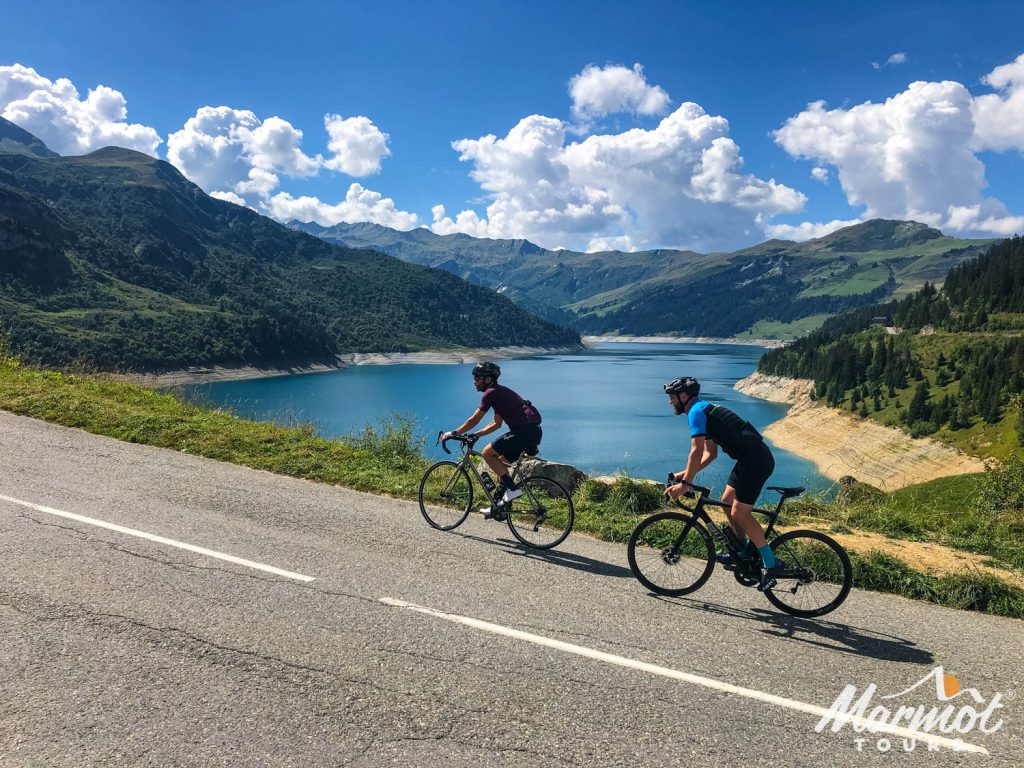 You've done a Raid or two, maybe the Maratona and the Marmotte. So what next?
Come with us on our three-day road cycling super challenge! Ride the 2023 Tour de France Alpine mountain stages 14, 15 and 17 ahead of the pro peloton. Be under no illusion: this is an extremely challenging tour!
You'll cycle a total of 560km with 14,000m of climbing in just 3 days!
We're running this trip from 3rd – 7th July 2023. This is a unique, one-off opportunity and will quite possibly be the hardest cycling challenge you've ever done (read into that: uber bragging rights!). If you're a fit, regular cyclist and are looking for your next epic challenge, then this is the trip for you! You can check out the full itinerary by heading over to the trip page on our website.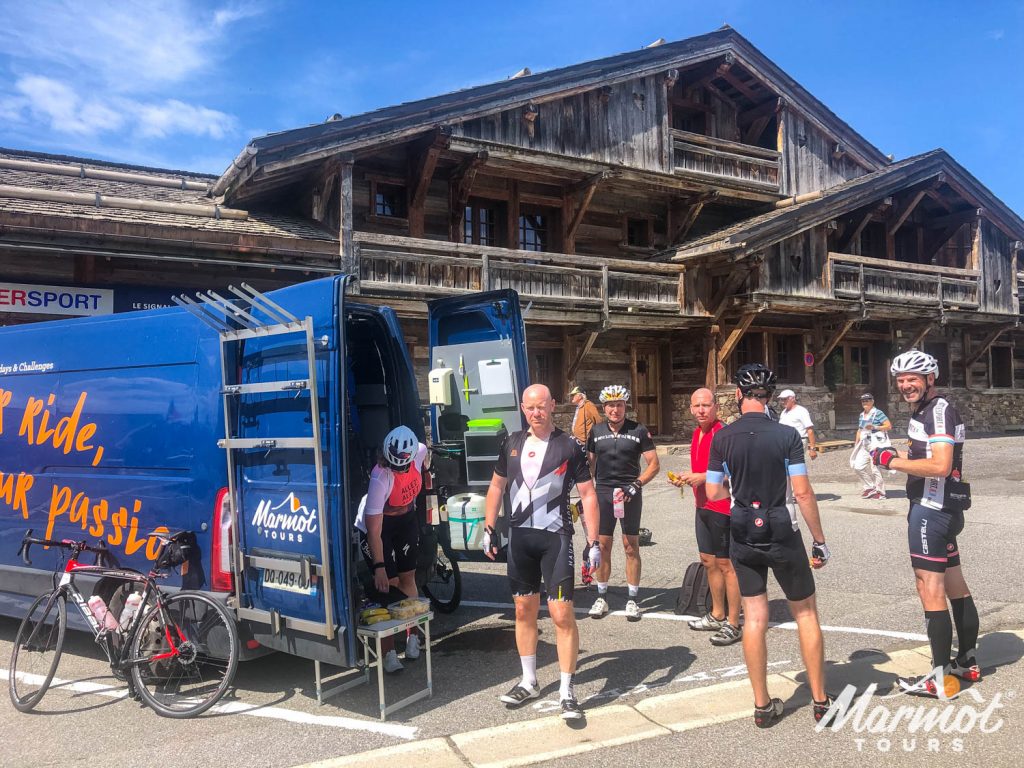 As with every Marmot Tours holiday, included in your trip are airport transfers (from/to Geneva) and half board in comfortable Alpine hotels with meals geared up for hungry cyclists, including drinks during dinner. You'll also have the unrivalled support of super-experienced Marmot guides. They'll be in charge of our trusty, bespoke support vehicles carrying all the usual – water, jelly sweets, nuts, fresh fruit, salty tomatoes, and local cakes, as well as all the support you need for those mechanical mishaps or first aid curve balls. In addition, for this one-off holiday, our vans will be carrying extra goodies like soft drinks and picnic lunches, so you don't need to interrupt your ride any longer than you want to.
If you'd like to be part of this epic experience, then we urge you to GET IN TOUCH QUICK as once-in-a-lifetime trips like this always fill up fast. Just drop us an email or give us a call on +44(0)1373 830409. We'll talk through any queries you have and get you penciled in.
Then all you need to do is start training!
---
Fabulous, flexible pace cycling holiday in the French Pyrenees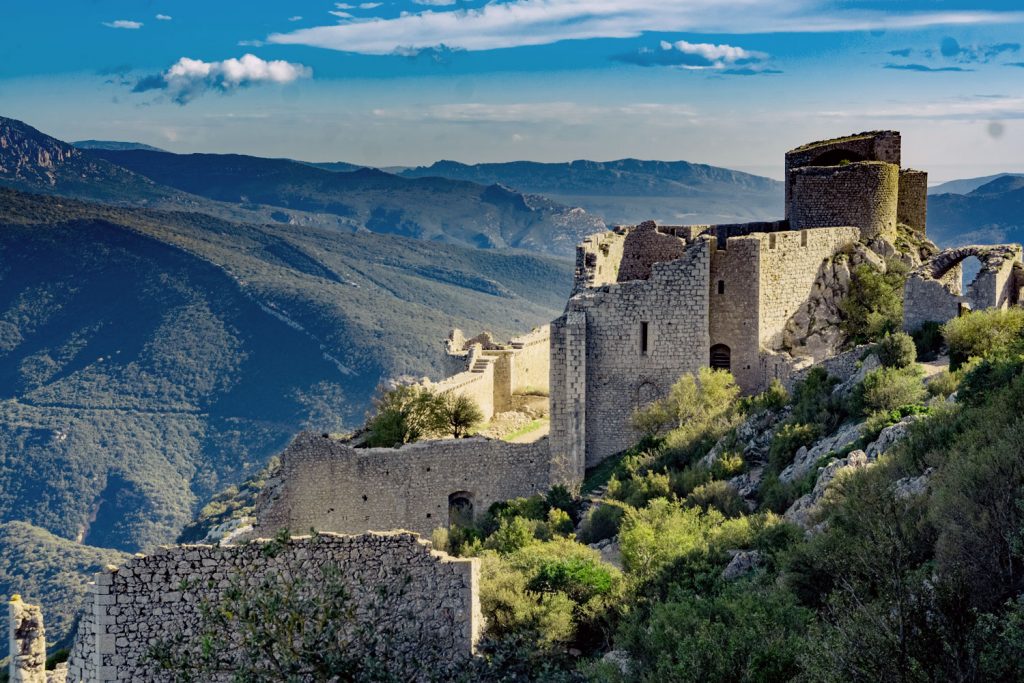 In complete contrast, we're also delighted to bring you our NEW flexible pace, fully supported road cycling holiday: the Foothills of the Pyrenees. On this trip, you will explore the truly stunning area around Carcassonne, Foix and Perpignan with deep gorges, dense forests, vineyards, and a multitude of medieval castles.
The roads are quiet, the climbs relatively short and the gradients generally kind, at least compared to those in the Alps and Dolomites. This makes it the perfect introduction to road cycling in the mountains or an ideal trip for couples/groups of mixed ability or varying aspirations.
It is a fantastic, flexible-pace trip with daily route options for cyclists of all abilities (we've made sure there are enough options each day to challenge those wanting to push themselves further). Included are transfers from/to Toulouse, breakfast, dinner (including wine), daily route notes and GPX files plus the peerless support of two Marmot Tours guides and vans.
We're running this holiday in May and September 2023, so head over to the trip page to see the full itinerary. Do, of course, get in touch by email or phone if you have any queries about this tour and we'll be more than happy to help.
---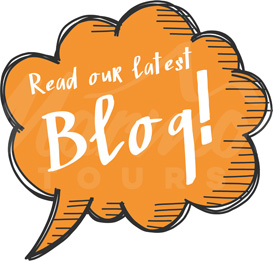 Have you seen our latest blog? It gave us immense pleasure (we're easily pleased!) to write about something other than travel restrictions and cancellation policies, the subjects we've been focussed on for the past two and a half years! Hopefully, you'll enjoy our thoughts and reflections. Why not put the kettle on?
---
Just a final heads up that we are now over 50% provisionally booked for 2023 road cycling holidays! If you've been deliberating where or when to go on holiday, do contact us if you need help coming to a decision and we'll help you find the tour that's right for you.
We've also revised our discounts, so do check these out as by booking now, you'll be eligible for 5% off the cost of your holiday, and more if you're booking as a group or if you've already been on two or more Marmot holidays.
Keep an eye on your inbox for more news from Marmot Tours in the coming weeks. Until then, happy cycling, folks!
---