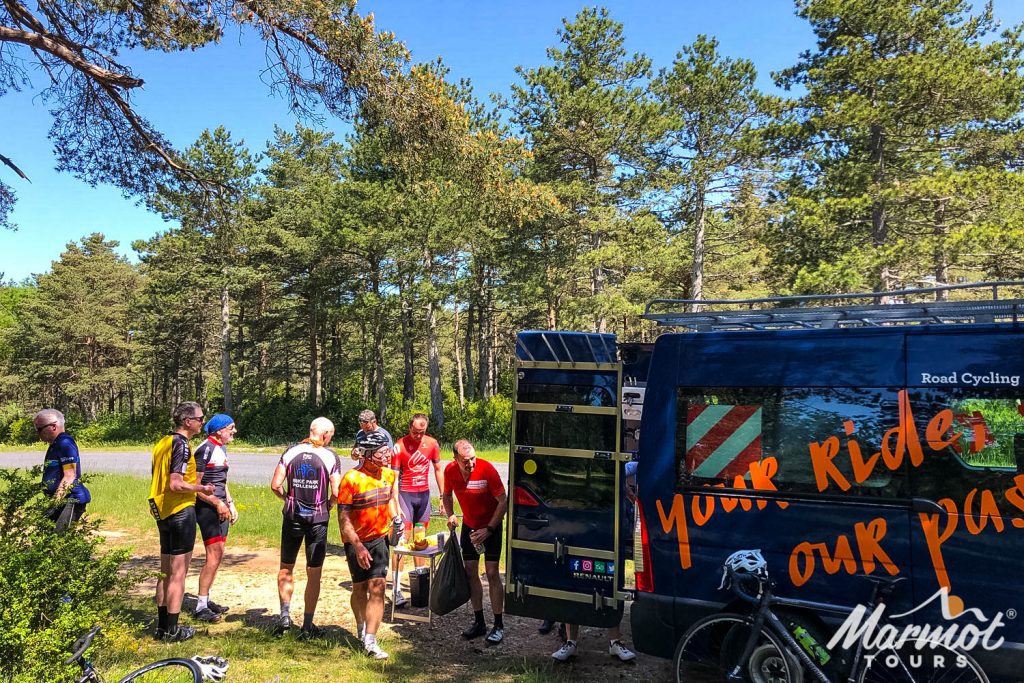 Guided road cycling holidays in Europe: we're back on track!
Where do we start? It's been a while (more like an age) since we've blogged on anything other than critical information about travel restrictions, testing procedures, cancellation policies, blah, blah, blah. You get it. And we're pretty certain that you – like us – are over it! While we know that Covid-19 really hasn't gone anywhere, at Marmot Tours we're breathing a sigh of relief that we've got through our first full season of road cycling holidays since 2019.
The early days of the pandemic
So how have we been keeping ourselves busy, you might ask. Well, cast yourself back to February 2020. Here at Marmot HQ, we were looking ahead to our best season ever, with three new itineraries due to run later that year. We had a winter sun cycling tour running in Tenerife when another hotel on the island was placed under lockdown due to an outbreak of coronavirus, as it was then being called. Ripples of panic spread across the island and under hastily introduced Spanish regulations, our clients and guides were confined to their rooms; unable to travel in the same vehicle, or, most importantly, go cycling. Thankfully, and after much negotiating with taxi companies and airlines at our end, everyone got home safe and healthy but as we all know, things began to unravel globally pretty quickly.
Travel restrictions and Covid-19
In March 2020, the MT HQ team began working from home when Boris Johnson announced schools were closing and we were going into lockdown. We set up bi-weekly Skype calls to unite the team and keep in touch. We home-schooled our children and juggled running a road cycling tour company while not knowing what on earth was going to happen next, least of all with travel.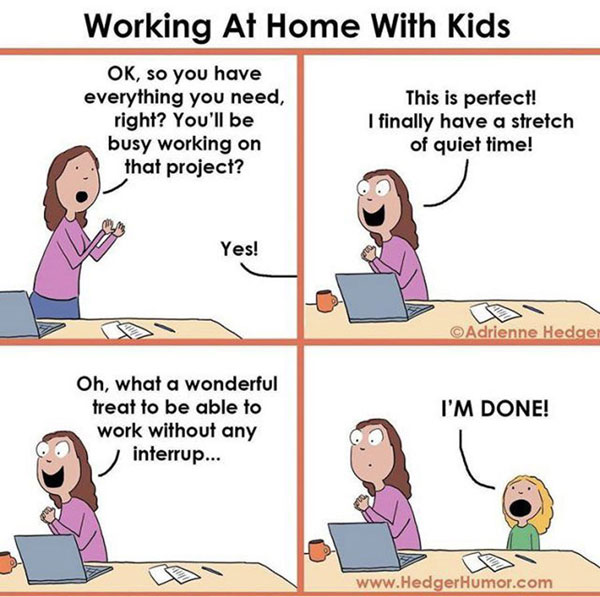 The furlough scheme was our only lifeline as we weren't eligible for any other government aid. Our guides are self-employed so lost out on all their work and income from us. We couldn't 'close the doors' (like non-essential retail and the hospitality industry) as we had to communicate with all our anxious clients about what was going to happen with their holiday, and process numerous refunds. Neither could we generate income as travel was banned. We retained our membership of ABTA, as we've always believed this is essential in protecting our clients' money, despite it being a huge financial burden to the company, especially at that time.
The dark days: cancelling your cycling holiday
As the weeks turned into months, with heavy hearts we began cancelling holidays. Throughout that period, we had to balance our contractual obligations and our clients' desire for certainty – to know whether their trip was going ahead – with, effectively, guessing if travel restrictions would be lifted in time for a trip to run; an almost impossible task. For the team, it was hugely disheartening to cancel every single holiday. So much planning goes into each one; designing a route (which incorporates cafés, and doesn't have too many main roads, for example), finding hotels, negotiating with them, writing route notes to be given to clients on holiday, maintaining and preparing our fleet of eight support vehicles, managing our website to reflect accurate information and so on and so forth. The travel lockdown seemed to go on, and on, and on…..Finally, we had a tiny window of opportunity to run some trips in the autumn of 2021 – we grasped it with both hands!
When it came to planning 2022 and the point when we needed to publish departure dates, we simply had no certainty of whether we'd be able to run trips. Who knew what covid would throw at us next? We could only hope for the best! The loyalty of our clients and the number of cancelled bookings we were able to roll over enabled us to get through it – all fingers were crossed that travel would resume safely in 2022.
Silver linings: positives that came out of the pandemic!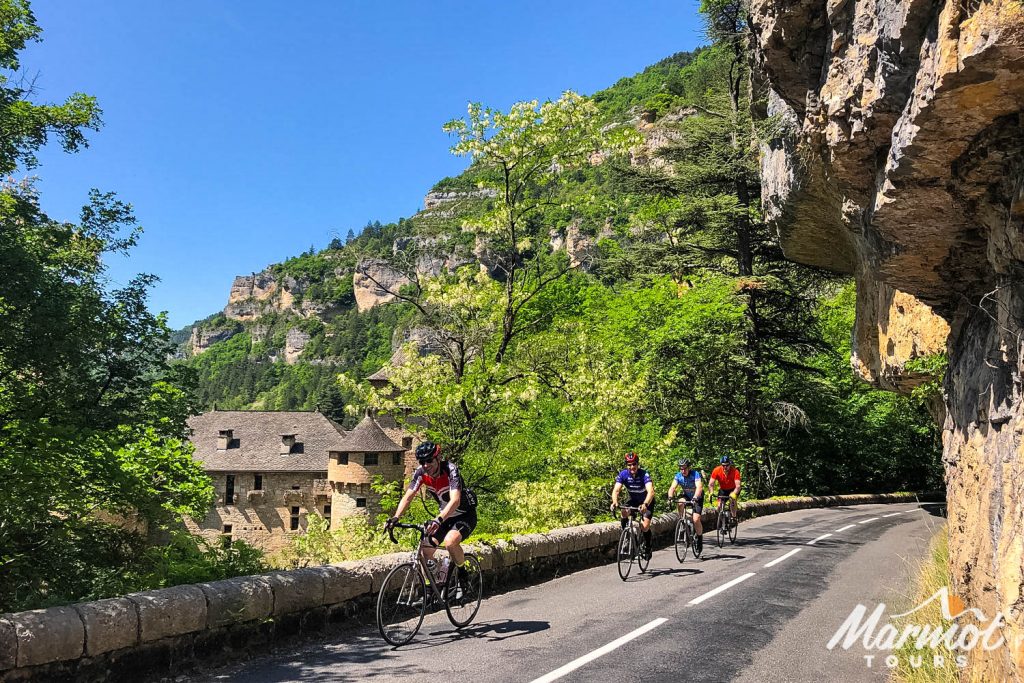 Now, over two and a half years later and at the end of our first season post-pandemic, we can see not only a positive future ahead but also good things that came out of it all. Despite the (euphemism alert) setbacks of the last few years, we even managed to win a British Travel Award! We also introduced a new itinerary to this year's season: our road cycling tour of the Cévennes & Ardèche, which has proved extremely popular. Our tour of Slovenia & Monte Zoncolan (originally planned for 2020) has proven to be a surefire hit. In autumn 2021 we ran our first Andalusia road cycling holiday (also due to premiere in 2020) and this is now firmly established as a spring and autumn favourite.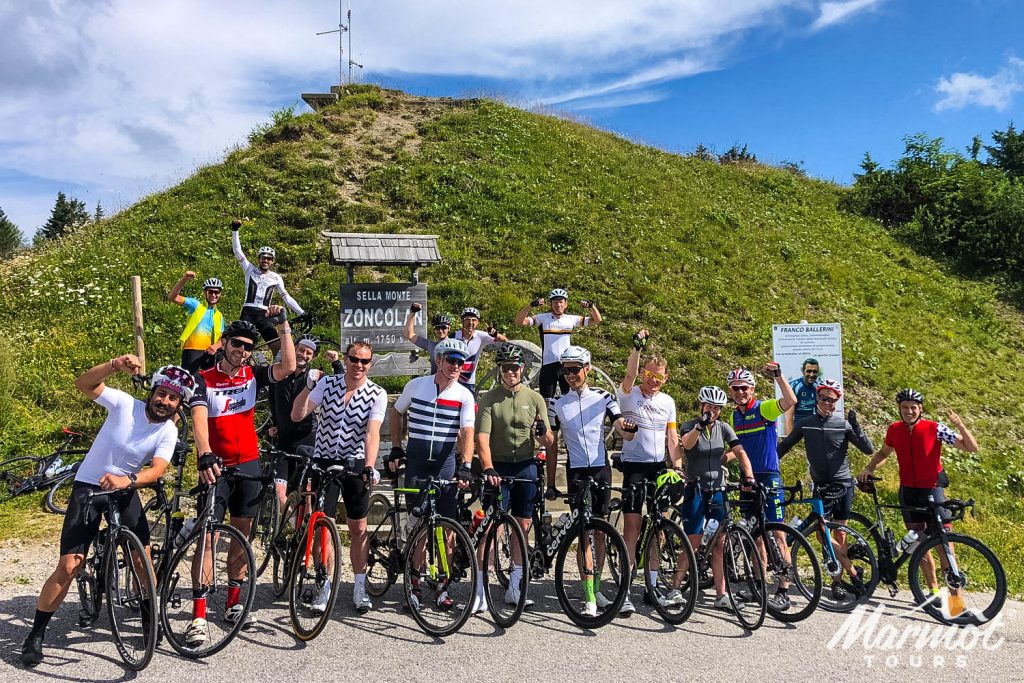 We've downsized our office and most of us have continued working from home. We've retained our bi-weekly team meeting on Skype, which has made everyone in the team feel more included, especially our colleagues Kate and Catherine who have been working from home in Devon and France for many years. We've also been working on a significant project to improve The Link and our website over the past few months, which we hope will provide a significantly better experience for our clients and visitors to the website.
NEW! Road cycling in the south of France
What's in store for 2023? We're delighted to offer yet another new itinerary in addition to our existing European cycling tours. Next May and September why not come with us to cycle in the Foothills of the Pyrenees, in the beautiful area between Carcassonne, Foix and Perpignan? It's the perfect introduction to cycling in the mountains of Europe. It has relatively short climbs and generally kind gradients – at least compared to the Alps and Dolomites. You'll also love quiet roads, pretty countryside and balmy Mediterranean climate. This is a perfect trip for mixed-ability groups or for those coming with a variety of cycling goals. With route options daily, there really is cycling for everyone, depending on how hard you want to challenge yourself.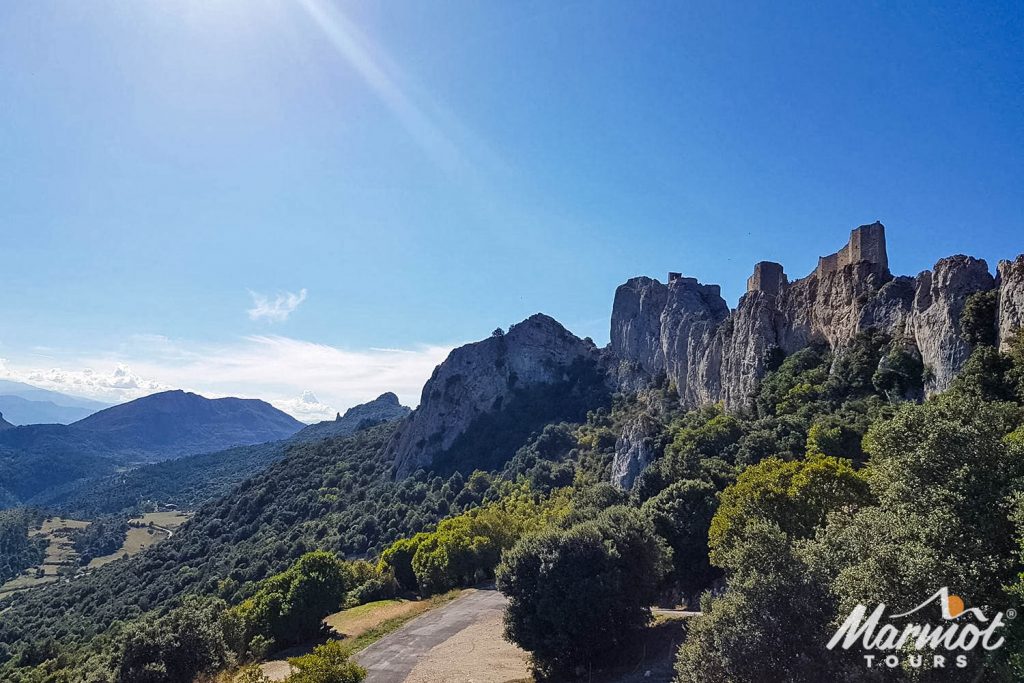 A return to road cycling in Tenerife
Tenerife – we're thrilled to be going back in February 2023, albeit in a slightly different format to what we're used to, due to Spanish regulations. However, you'll still get unrivalled support from two of our expert, fun-loving guides plus daily route choices, airport transfers, breakfast and dinner (with wine included) – all the usual Marmot touches you tell us you love. We've got a handful of spaces left on only one of our departures so get in touch quick if you'd like to escape for some winter sun in February!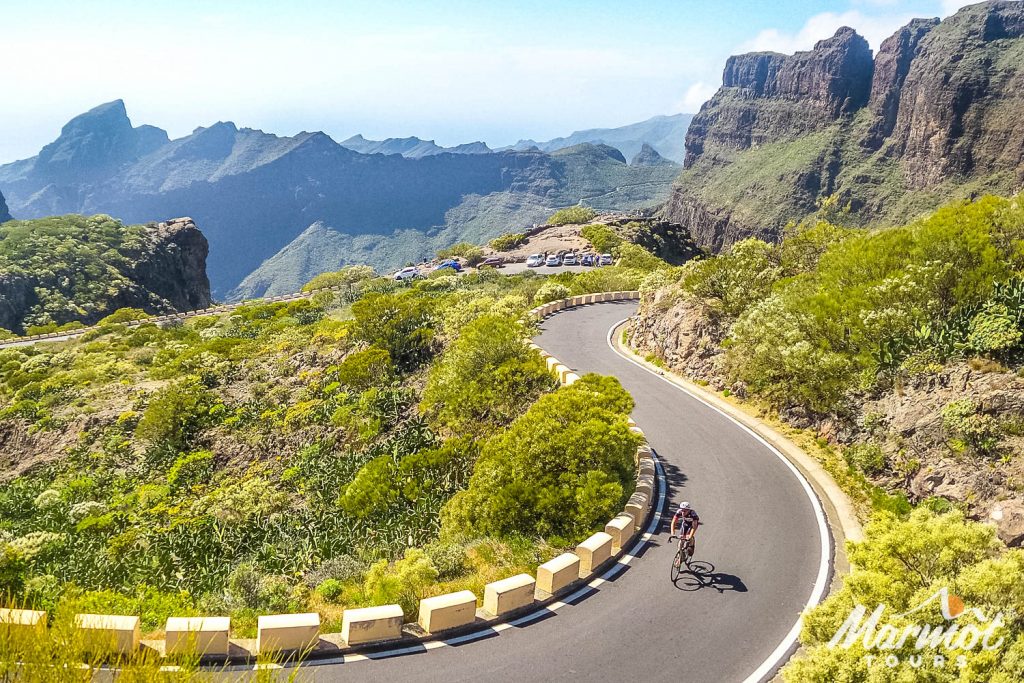 Cycling tours in Corsica and Sardinia
Last but not least, we're super excited to be heading back to these two stunning Mediterranean islands for the first time since 2019. We've tweaked the itineraries and some of the hotels so take a look at the Corsica and Sardinia holiday pages if you're tempted. We're also running Raid Corsica again if it's more of a challenge you're after.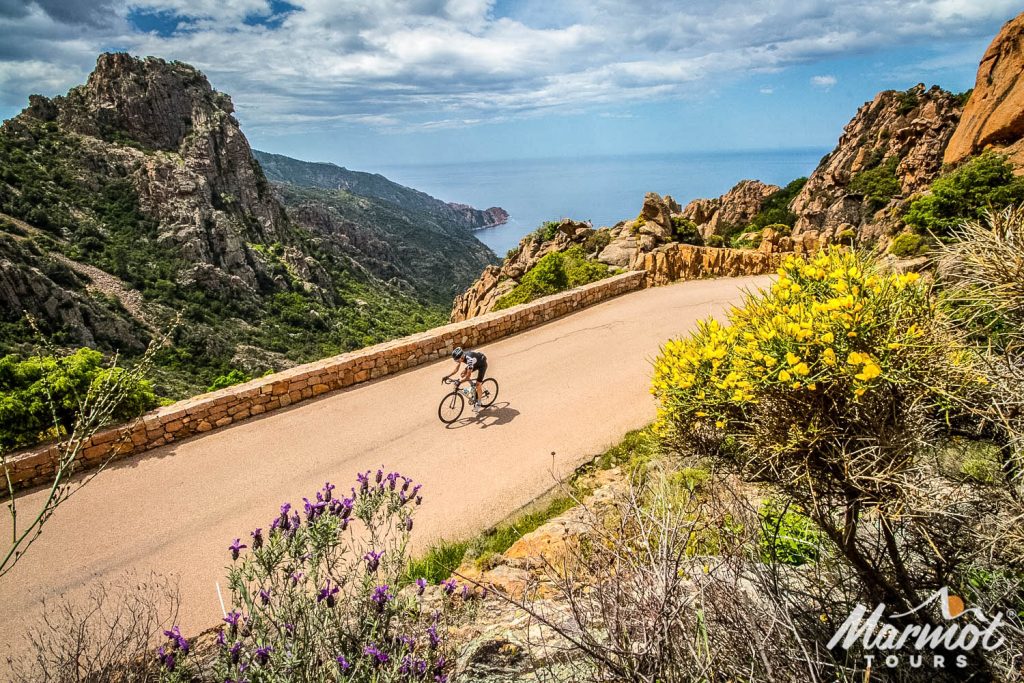 Final takeaway message
Finally, all that remains to be said is a message to our clients: THANK YOU. Two small words, often overused but meant very sincerely. We wouldn't still be operating if it wasn't for our wonderful and incredibly loyal cycling clients. You've stuck with us, remained patient, sent numerous kind messages of support and have continued to choose us as your cycling holiday tour operator.
We believe we've got the best holidays when it comes to support and flexibility because we genuinely put our clients first. We don't choose luxury hotels (they're often not available anyway, in the locations where we ride) because we don't believe in ripping you off plus we don't think it's necessary on a one or two-night stay – and our clients repeatedly tell us they agree. We don't outsource to local operators because we want to retain consistency of service across all our holidays, so you know what you'll be getting when you come on holiday with us. We don't rely on cycling guides because we know it's not the best way of offering you support when you're cycling. As much as our guides would like to be cycling themselves, it's your holiday and they are there to help you have the best possible time. From the amazing feedback we receive, as well as the numerous five-star Trip Advisor reviews we've had, we're delighted you feel the same way. It's our mission to offer you the BEST road cycling holidays in the mountains of Europe, and with your continued support, we're going to keep at it. We love what we do, and it's been great to hear that you do too!
Here's to being back in the saddle in Europe's best cycling spots, & roll on 2023!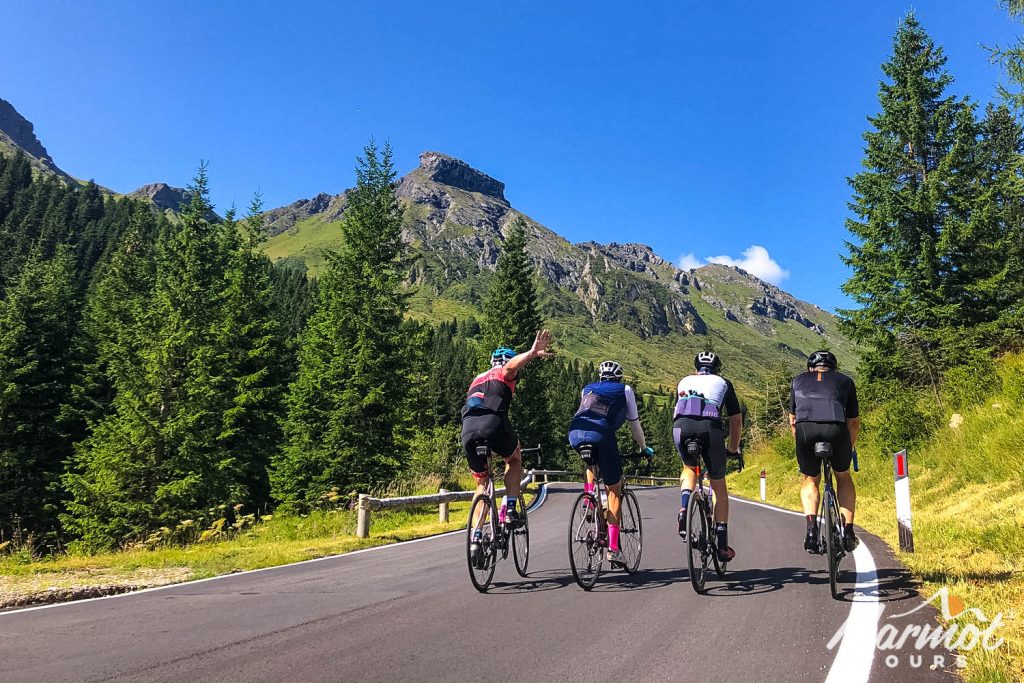 ---