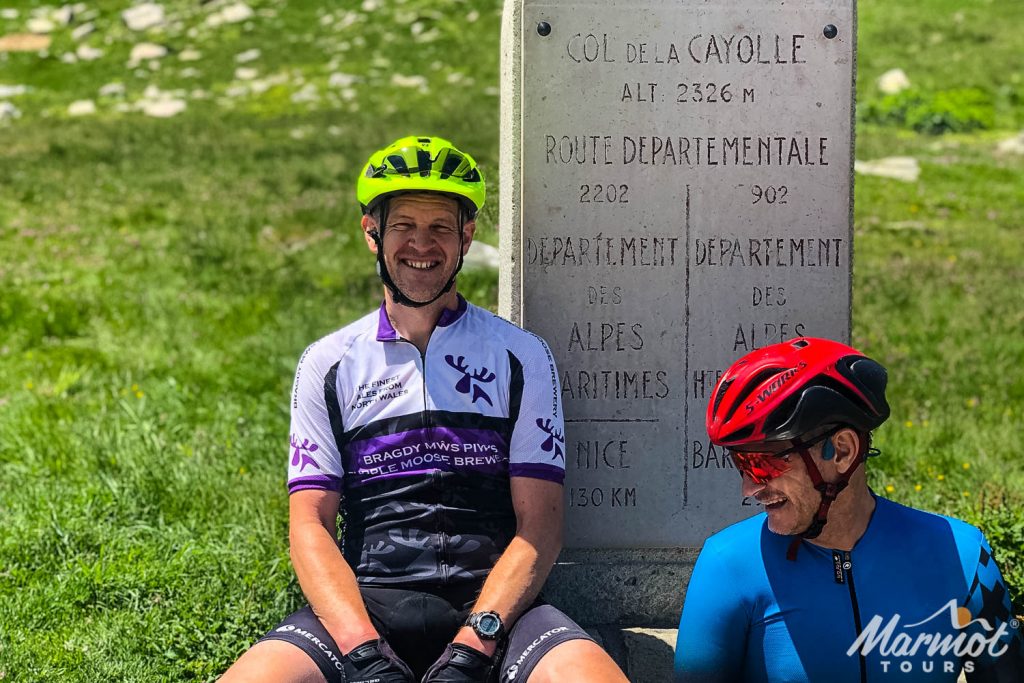 2024 EUROPEAN ROAD CYCLING HOLIDAYS ARE NOW AVAILABLE TO BOOK!
The wait is over! We're delighted to announce that our 2024 road cycling holidays are available for booking! What's more, we're freezing our prices until the end of October! With the current uncertainty with the cost of living, we can't promise at the moment whether or not we will need to increase prices in the Autumn. We're obviously hoping we won't have to, but if you want to guarantee you get 2023 prices for your 2024 holiday, then get in touch to make your booking as quickly as possible.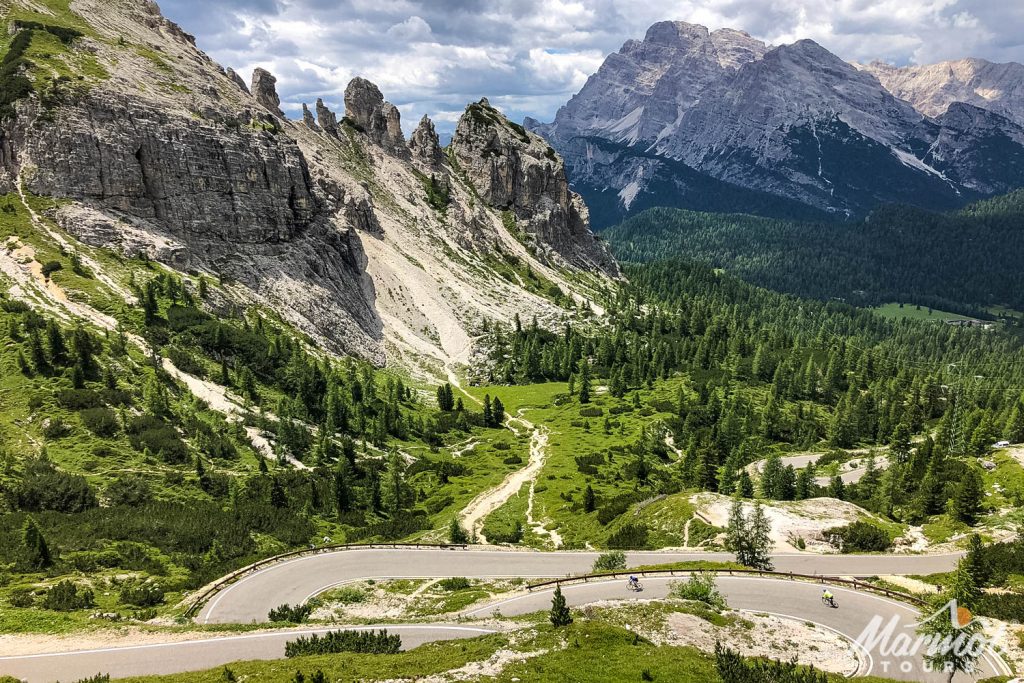 Just head to the Holidays page of our website and browse through the itineraries that you're interested in. Be warned: you might find it hard to choose!
If you've already got a road cycling holiday destination in mind, or specific dates that you're tied to, then get in touch with us quickly so we can pencil in your name. This is especially important if you're intending to travel in a group.
As always, we've got road cycling holidays for every cyclist. Are you holidaying with a partner or friends with different levels of ability? Or do one or more of you have more ambitious goals than the rest? Our flexible pace, multiple-route tours are the perfect option for you! With route options every day, you get to decide which one you want to ride each morning. Having two guides and support vans on each trip allows us to support everyone in the group, no matter which route you take and how far apart the group is spread.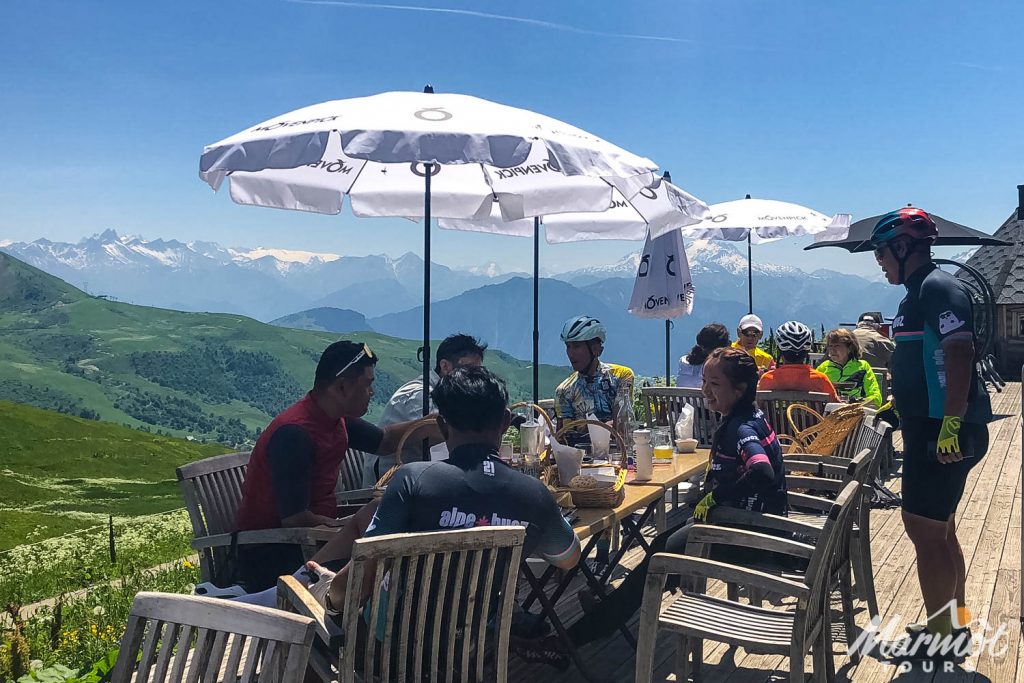 We find that on our group holidays of around twenty people, smaller groups of three to five riders tend to splinter off, with cyclists riding alongside others with similar goals to themselves. It's a great way of making new friends who share a love of cycling while enjoying the craïc at the cols and the cafés throughout the day.
The challenge routes on most of our flexible pace tours really do test even the fittest cyclists, and rival (or are even tougher than) some of our Raid cycling challenges.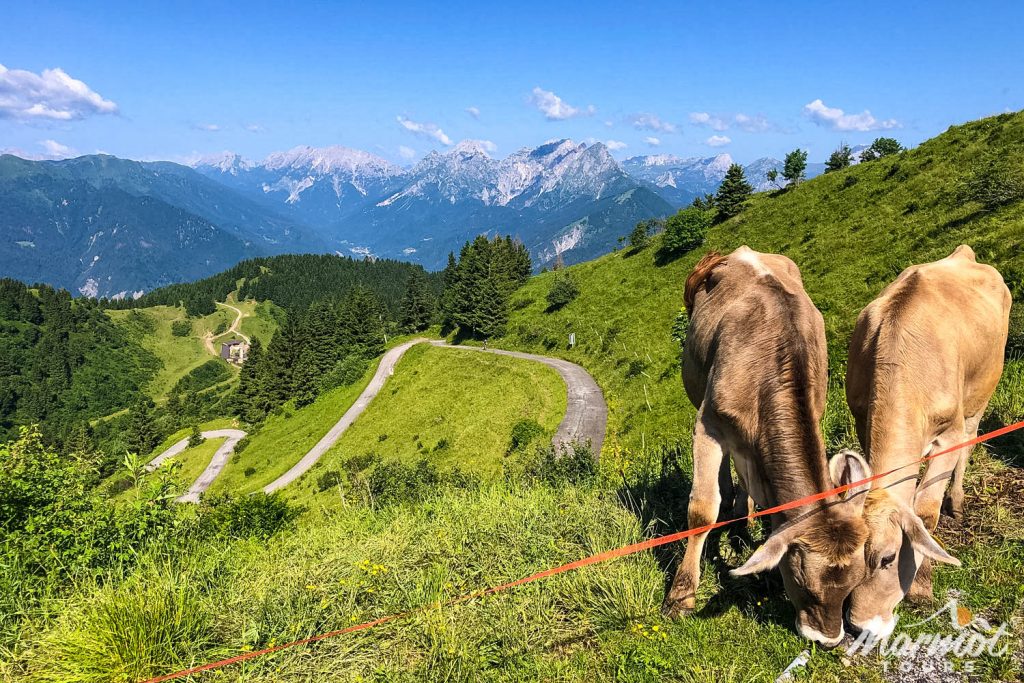 If it's a timed or set challenge that floats your boat and you're a medal collector, then look no further than our Raids or the Ventoux Club des Cinglés Challenge. Our guides with their vans full of snacks, water, shade, your day bag, and that all-important moral support will ensure you have the very best chance of bagging your medal with a smile on your face.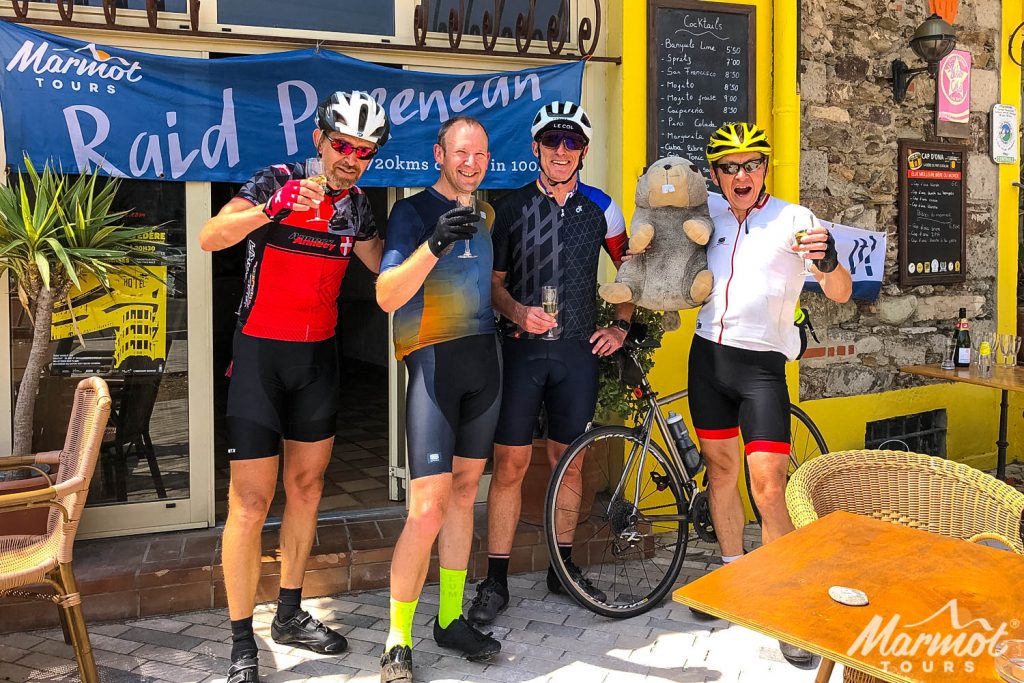 What's more, we've even more NEW ROAD CYCLING ITINERARIES FOR 2024 in the pipeline and these will be included in our next group of departures to be launched. Keep an eye on your inbox, or subscribe to our latest news if you haven't already! That way, you'll be first to know when new dates and itineraries drop.
It's really important to us that you find the holiday that's right for you, your needs, and your expectations. This is the reason we choose not to offer an automated booking system on our website, as we believe the personal touch makes all the difference.
If you're interested in one of our fabulous, fully supported European cycling holidays, just browse through the Holidays page of our website, and click on ENQUIRE NOW from the trip page you like the look of. Once we receive your enquiry, we'll get in touch to talk through how we can help. We can always pencil in your name to give you some time to look into flight options, book time off work, or arrange the pet sitter!
---
2023 Road cycling holidays: off to a great start
Our summer trips are in full swing! Among the lovely feedback we've received, one comment stood out from a client following their trip to Andalusia. When asked 'How was your Marmot Tours experience overall?' they said;
"Excellent – Marmot should be a case study on how to deliver customer satisfaction. Excellent pre-holiday support with clear communication. Whilst on holiday, great routes supported by top class guides who genuinely care about what they are doing."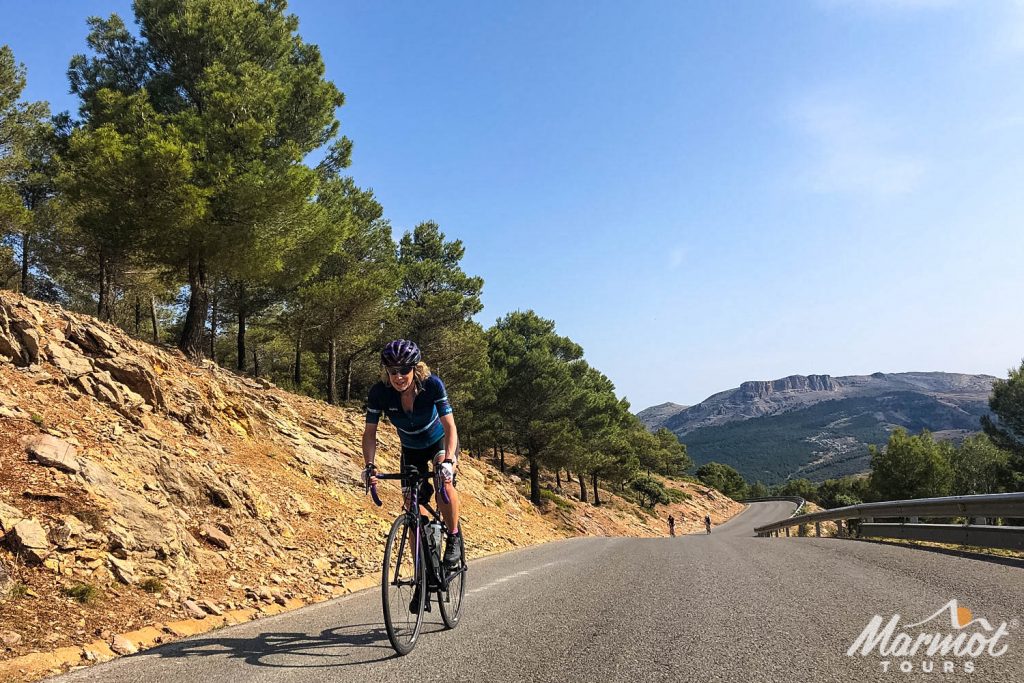 One of the highlights of the season so far has been supporting cyclists on our Tour de France Three Stage Alpine Challenge. The stamina of the cyclists genuinely astounded us so an enormous shout out to those who completed this epic achievement. 560 km and 14,000m of ascent in 3 days, following the same route as the pros for stages 14, 15, and 17 of le Tour. Eye-wateringly tough!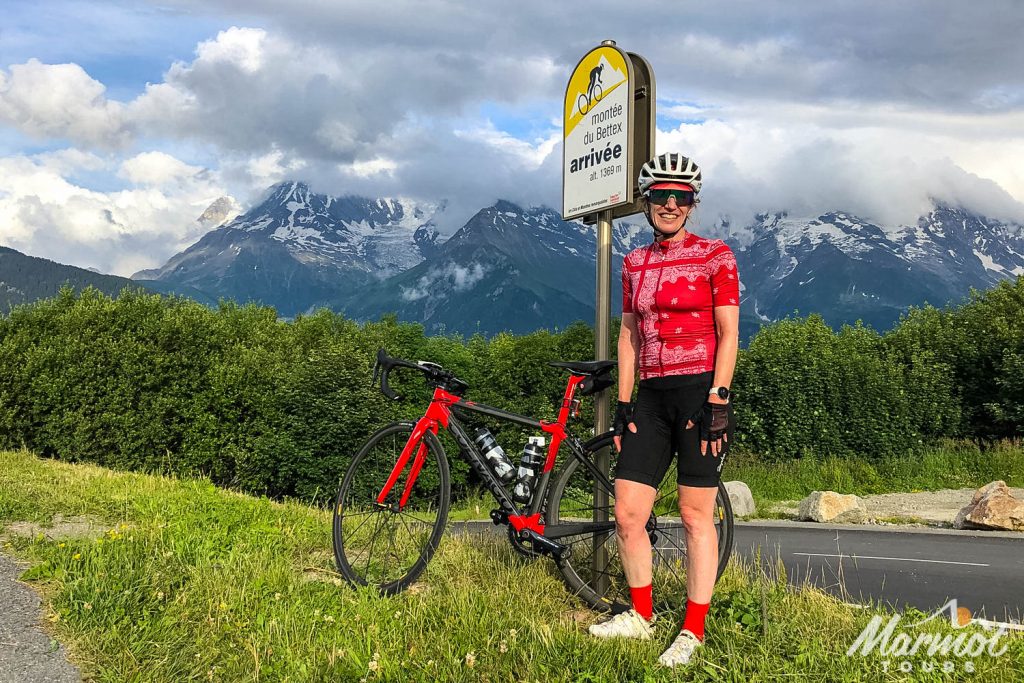 This week, you'll find our trusty vans and superstar guides supporting cyclists on our Classic Cols of the Dolomites tour, on Raid Alpine (Nice to Lake Geneva), in the Pyrenees, and in beautiful Slovenia. Keep following us on Facebook, Instagram, or Twitter for the latest updates and inspirational images from the road!
---
Road cycling holidays in the Pyrenean foothills – happy cyclists!
Our first 'new for 2023' Pyrenean Foothills trip was a great success back in May. The landscape was just beautiful, with a variety of vineyards, poppy fields, chateaux, quiet villages, gorges, and valleys. There was always a cheeky climb or two each day and the clients absolutely loved it …
"Excellent – the route includes varied landscapes – all of them are beautiful. The classic route allows you to build up the distance to the middle of the week and is a good balance of challenging and undulating climbs"
"The route was great with some wonderful, memorable highlights … I loved the tunnels & caves. The deep dramatic limestone gorges and the very steep excursions up to the Cathar castles… steepest ever ridden! Wonderful."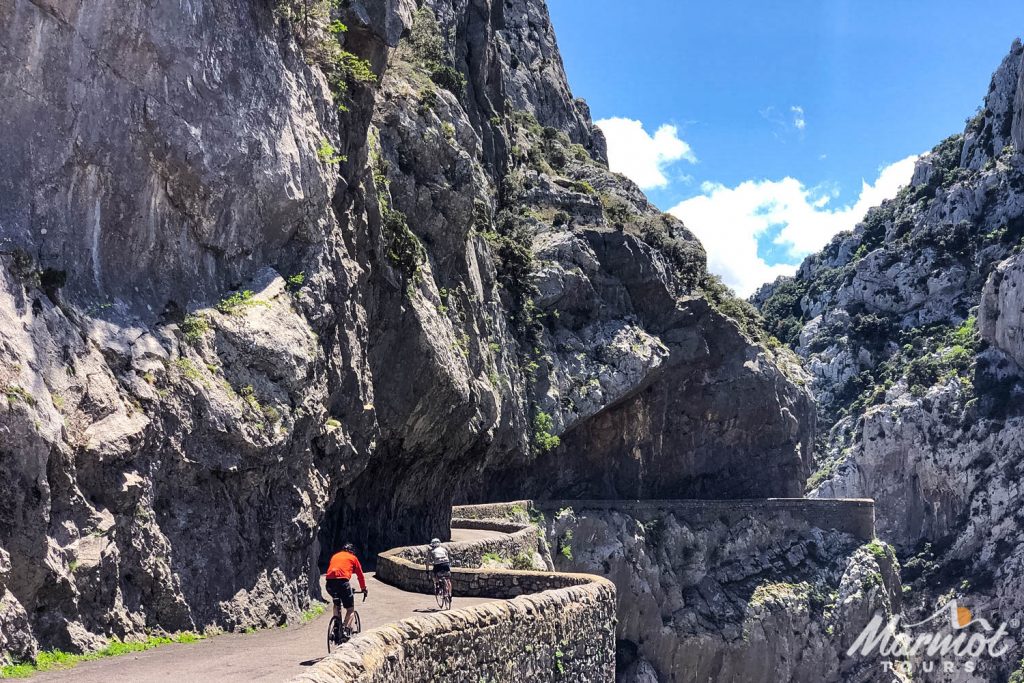 We're heading back there on 22nd September and there's still some space on this departure, so if you'd like to know more about it, just head over to the trip page on our website and drop us a line if you'd like to discuss making a booking.
---
Last-minute availability for 2023 road cycling holidays
Why not escape at the end of the European summer, when you're in peak fitness? From mid-September, in addition to our Pyrenean Foothills trip, we still have availability on these cycling holidays:
Best of the Dolomites: 4-Day Minibreak – If time is tight but you still want a cycling escape in one of the best spots in Europe, this is the perfect escape. Centre-based with four days of riding in jaw-dropping scenery. Classic Giro climbs including the Giau, Fedaia, and Sella Ronda. Date: 17th – 22nd September.
Picos d'Europa and l'Angliru – explore this wonderfully verdant cycling region with its plethora of 'cheeky' climbs, thrilling descents, and Vuelta classic l'Angliru – optional, of course! Date: 24th September – 1st October and 1st – 8th October.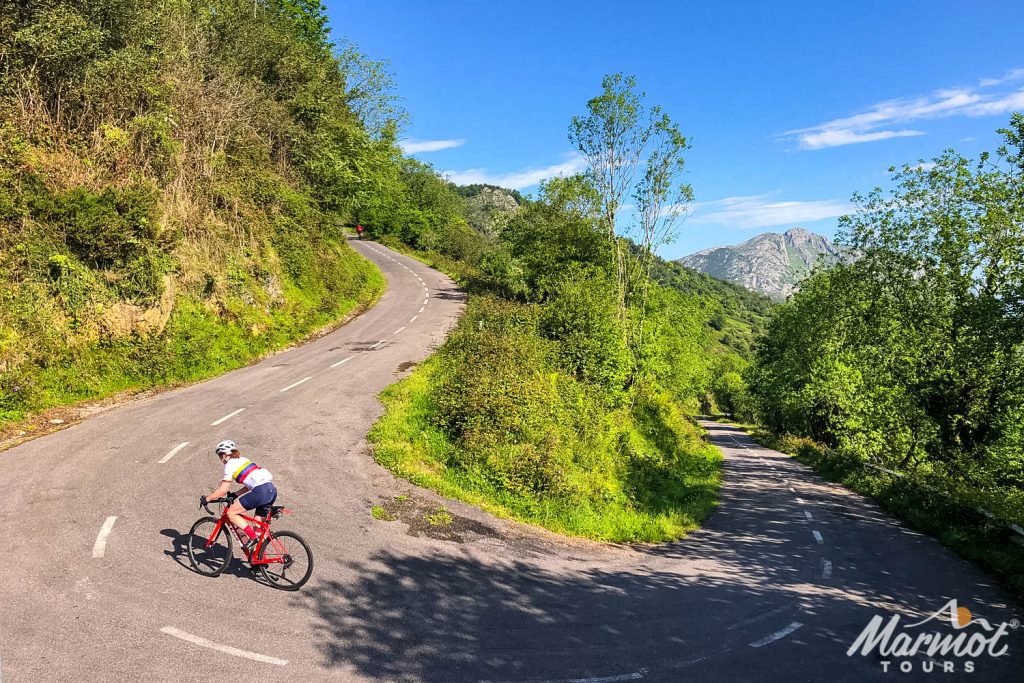 Catalonia and Girona – Rocacorba, Vallter 2000 & more. Experience why the pros favour this as their training ground (you might even bump into a few – we usually do!). Date: 24th September – 1st October and 1st – 8th October.
Cévennes and Ardèche – a wonderful and unspoiled region of southern France. Spectacular gorges, open moorland, dense forests, and Tour de France stage-ending Mont Aigoual. Date: 1st – 8th October.
Just click on ENQUIRE NOW from the trip web page and we can address any queries you might have.
---
Marmot Tours' sustainable medals and carnets
When the time came for us to order new medals and carnets for the Raid Alpine and Raid Dolomites this year, we decided to choose a new supplier who shared our commitment to caring for the environment. We've done away with the mass-produced metal medals shipped from China and instead, we've got a new medal design, made with sustainably sourced birch ply using recycled polyester ribbon, all made in the UK. A big shout-out goes to Swift Event Supplies for turning this project around so quickly and for understanding how important it was for us to produce the medals responsibly, using sustainable materials. Not only were they absolutely brilliant to work with, but they've also agreed to plant a tree as a result of our order, with their partner Trees Not Tees.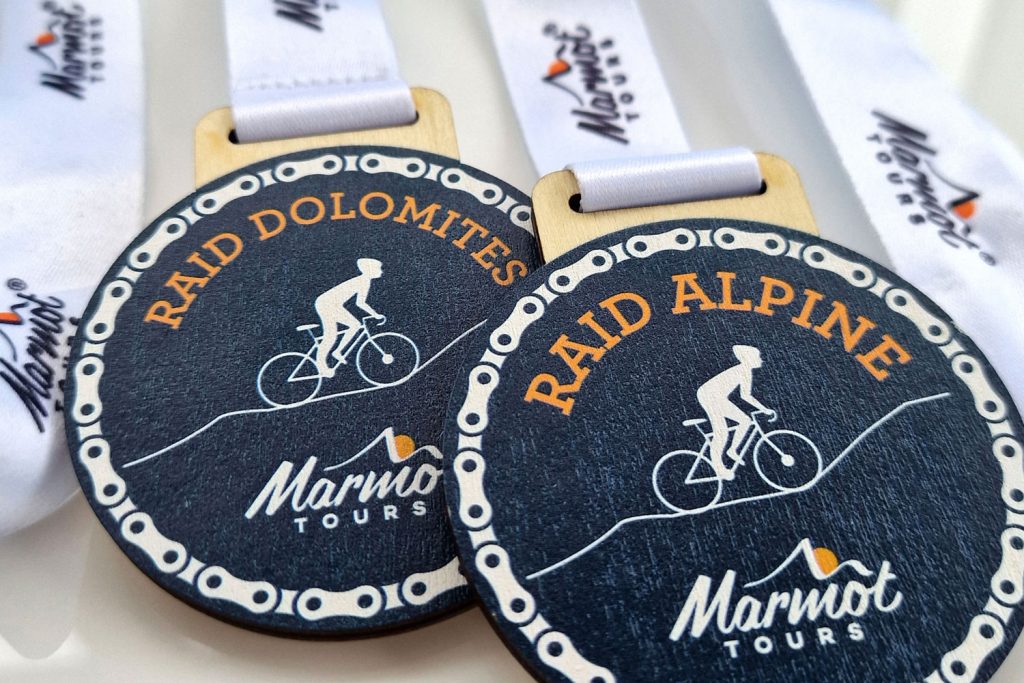 Swiss cycling climbs and Raid Dolomites
This year we've launched a new route for Raid Dolomites and as we certify this ourselves, we're free to issue medals where we see fit. If you did Raid Dolomites in the past – Chapeau! – then it might mean you're tempted to try the new route! There are some totally epic Swiss climbs included in the new challenge (Grosse Scheidegg, Grimsel Pass, and Furka Pass, anyone?) as well as many others that we know you'll absolutely love.
If you've got your sights set on this challenge for 2024, then get in touch now as it's always very popular. We'll be happy to pencil you in while you get your plans ironed out.
We've also designed new carnets for both of these Raids and we had support from the fantastic small design studio Overt Design who are local to our UK office. You told us you like to keep your Raid carnet to look back at the specific dates when you ticked off the cols, so we've improved the design of these for this year (and of course, they're printed on 100% reclaimed FSC® certified fibre card).
---
New for 2023: Marmot Tours souvenir hand towels
Those of you who have been lucky enough to have had a road cycling holiday with us already this summer will have received one of our new souvenir hand towels. Our commitment to sustainability means we have decided to stop giving out plastic water bottles, velopacs, and plastic rideguards. However, we still wanted to give you a memento of your holiday, as the majority of our clients tell us they appreciate this.
The towels have multiple uses – they're handy to put in your day bag for mopping your brow at the end of a tough climb (or drying yourself off if you've been caught in a downpour!). When you get home, use it on the turbo or in the gym. You could always use it to clean your bike if you so choose!
Our towels are made from 50% cotton and 50% recycled polyester microfibre, which means they're lightweight as well. We hope you find them useful and are reminded of your Marmot Tours holiday whenever you use them!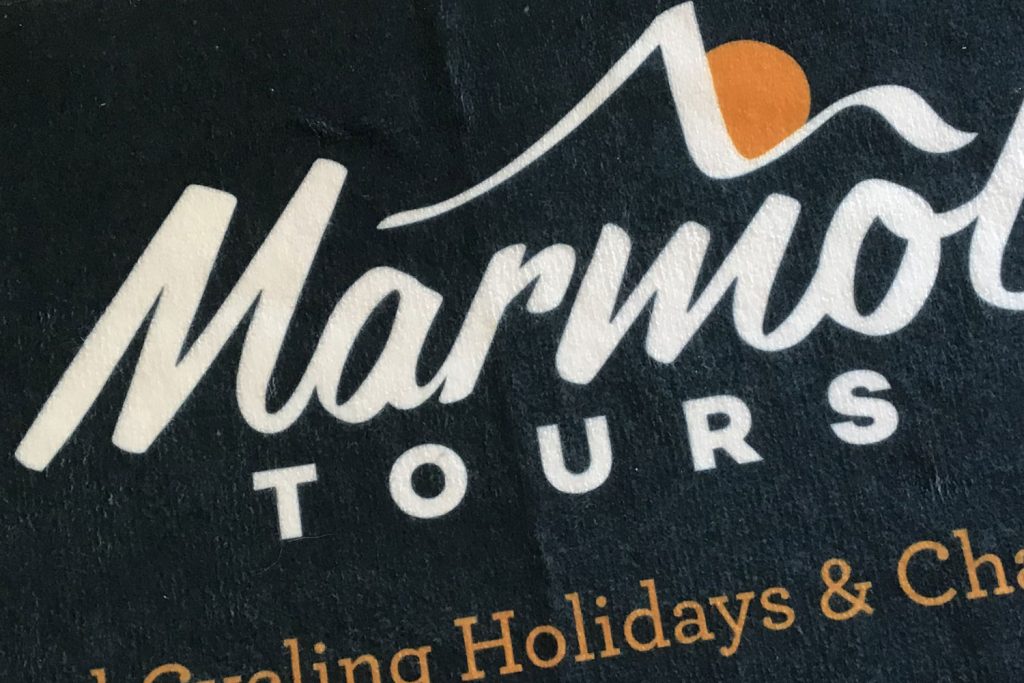 We do still have stock of some Marmot Tours Buffs® (£8.00), 1L water bottles (£5.00), and a very small quantity of rideguards (£6.00). If you would like to purchase any of these, take a quick look at the merchandise page of our website and then just drop us an email.
---
That's it from us for now, folks. Thanks for reading our latest news and as always, if you've got any queries about our full support, guided road cycling holidays in the best spots in Europe, just reach out by email or phone on +44(0)1373 830409. Until next time, stay fit and well, and happy cycling!
---