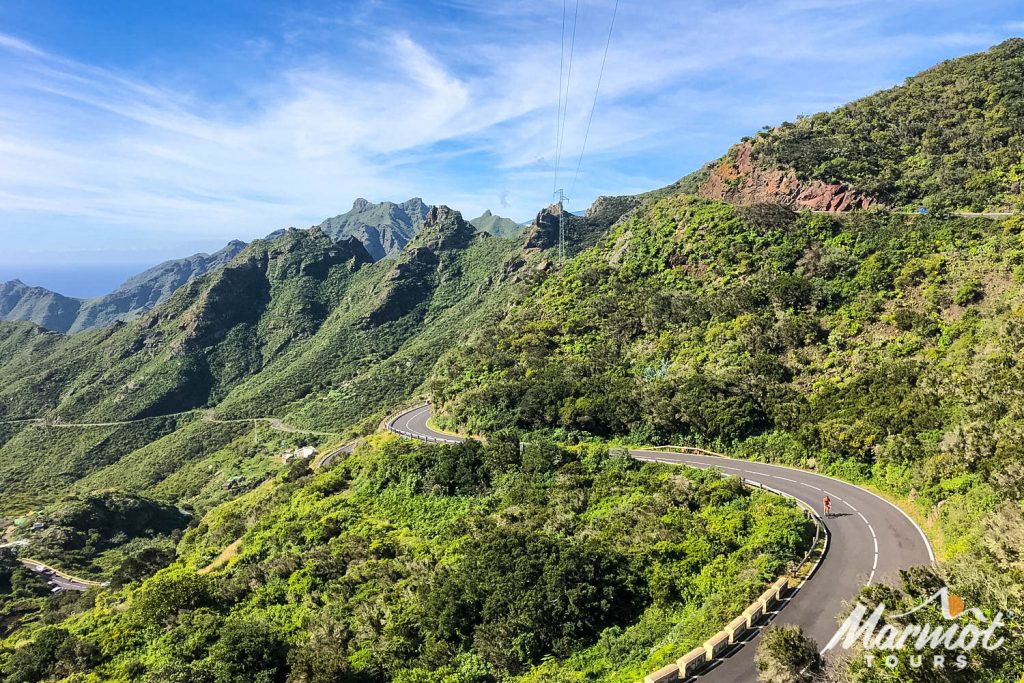 Here in the UK, it finally feels like Spring is in the air and we're thrilled silly to be back on the road again! In fact, we're in such high spirits that we've got a cracking SPRING SPECIAL OFFER on selected road cycling holidays this year:
Get a group of four or more mates together (including yourself) and we'll give each of you
£100 OFF THE COST OF YOUR HOLIDAY!*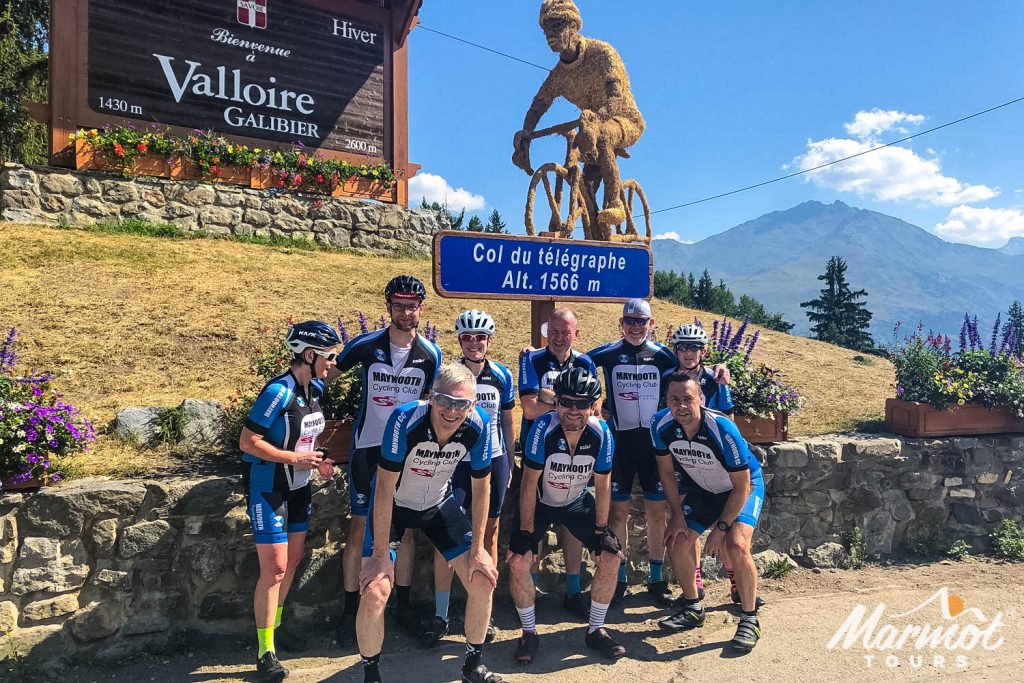 Simply book on any of the following road cycling holiday departures to save £100 each! Who doesn't want an extra hundred quid in their pocket?!
RAID PYRENEAN 18th – 24th June
CORSICAN HIGHLIGHTS 24th June – 1st July
CLASSIC COLS OF THE SOUTHERN ALPS 2nd – 9th July
RAID ALPINE (Geneva to Nice) 7th – 14th July
ALPINE HIGHLIGHTS 24th – 28th July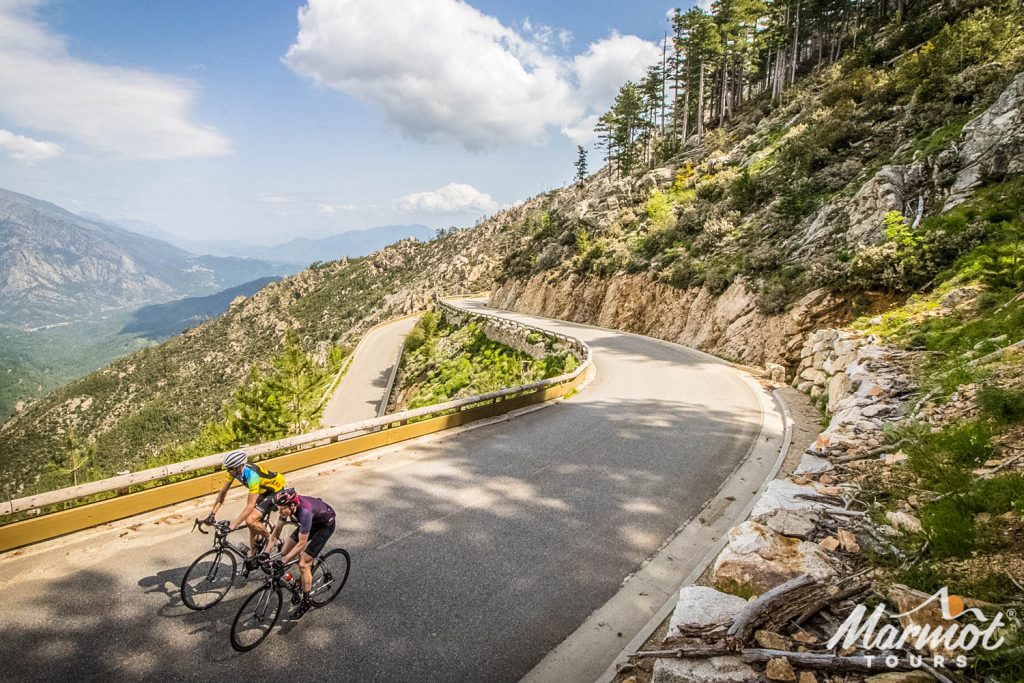 All our road cycling holidays include our customary excellent support from two fun and experienced Marmot guides whose job is to make sure you have the best possible holiday experience and to help you achieve your goals, no matter what they are. We cram our vans with tasty snacks, water and those oh-so-important mechanical spares for when you get caught short. We also provide airport transfers, and you'll stay in comfortable, often family-run hotels that are used to feeding hungry cyclists (we even throw in wine with dinner).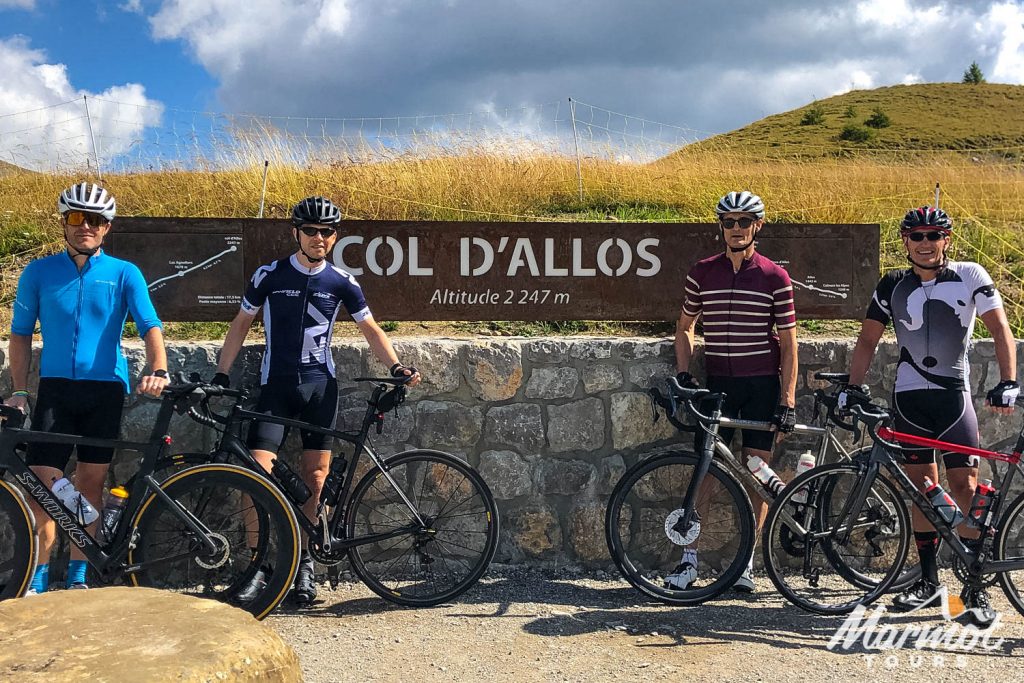 Just follow the links to each holiday web page for full itinerary details, and start getting excited! If you've any questions at all, drop us an email, and we'll be happy to discuss your concerns or queries.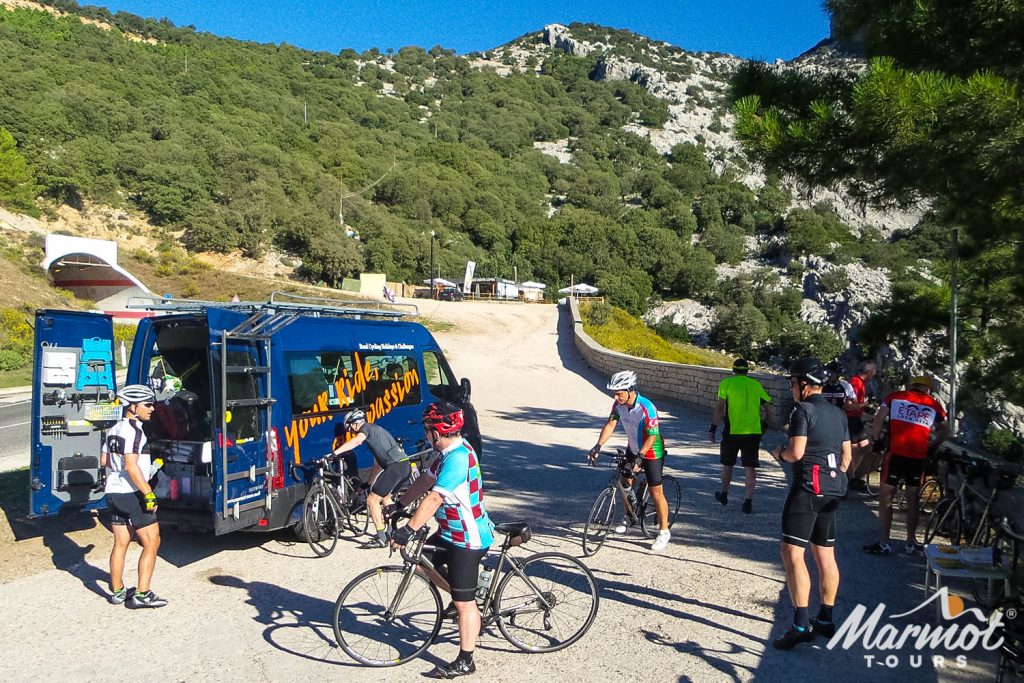 *Subject to availability. £100 discount available to each person making a booking in a group of four or more. Discount cannot be used against the deposit for your cycling holiday. Offer only available against the selected departures listed. Offer expires 14th April 2023.
---
Cycling in Tenerife – we're back!
A fortnight ago our inaugural road cycling holiday of 2023 got off to a flying start in Tenerife, and we've just wrapped up our second week there as this newsletter lands in your inbox. Our cyclists relished the fabulously smooth tarmac, dramatically diverse landscape, craïc and cold beers and, of course, all the 'cheeky' climbs that the volcanic island has to offer. Marmot guides David and Fi loved being out on the road again, and MT head honcho James was there for the first week too – all in the name of research and product development, obviously! All in all, 2023 is off to a cracking start … let's do this!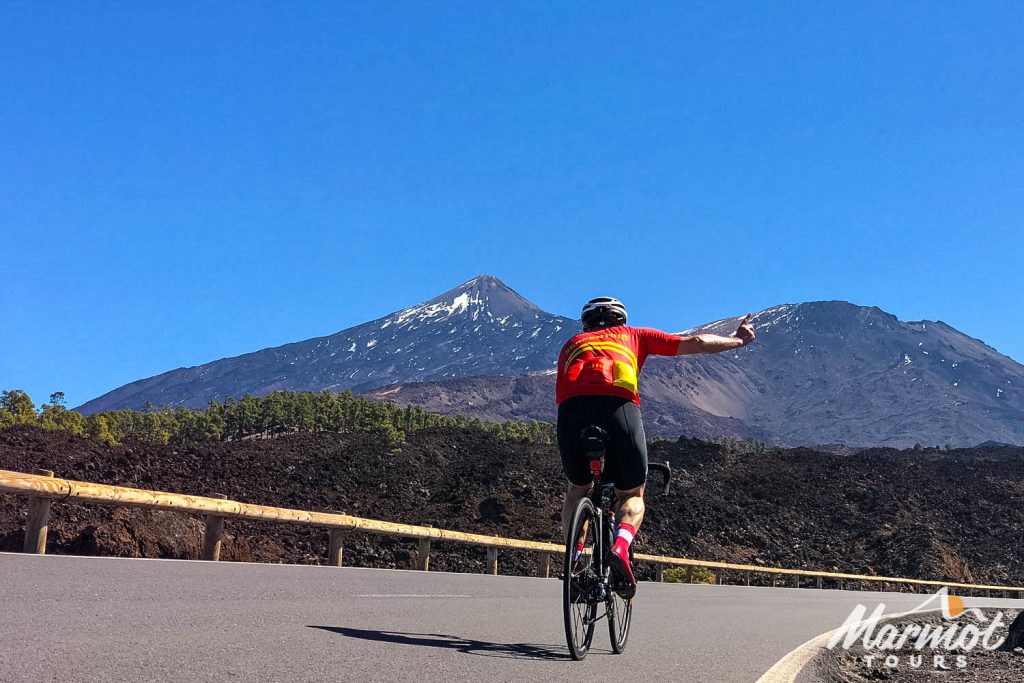 ---
LATE AVAILABILITY! European guided cycling holidays
If you haven't booked a cycling escape yet OR you've already booked a trip for later in the year and just CANNOT wait that long, we've got some late availability in May – just two months away and counting!
Holidays with late availability are:
Catalonia & Girona 6th-13th May: Rocacorba, Vallter 2000 & more. Experience why the pros favour this as their training ground
Ventoux & the Verdon Gorge 6th-13th May: breathtaking gorges, lesser-known climbs and of course, the Giant of Provence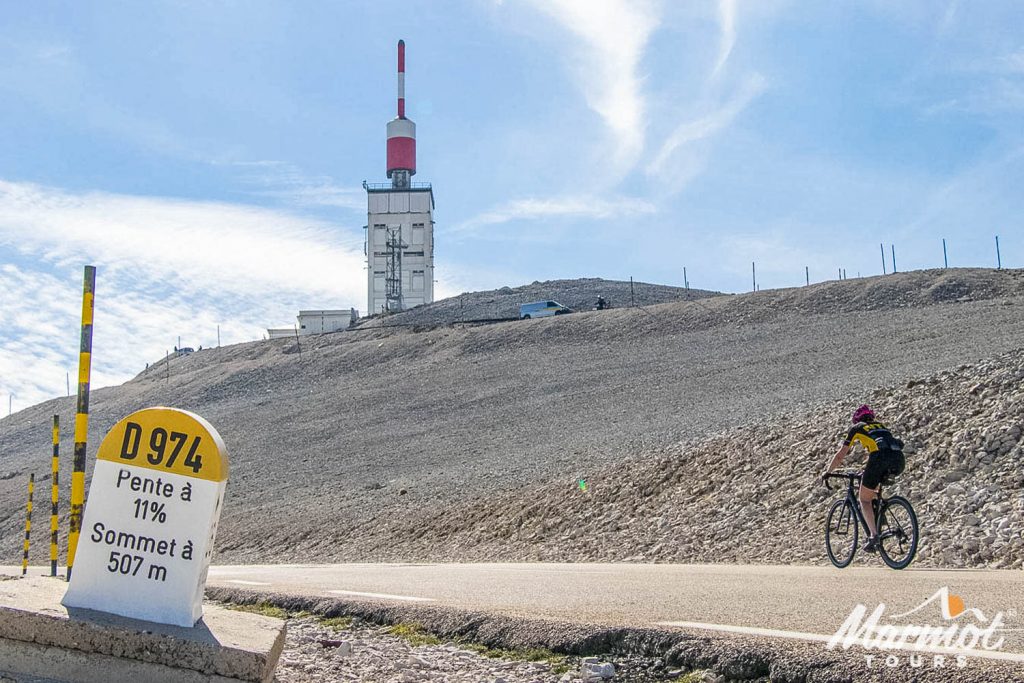 Pyrenean Foothills 7th-14th May: our newest road cycling holiday, peppered with hidden gems waiting to be discovered
Andalusia 13th-20th May: geological delights, Ronda, Sierra de Grazalema & sunshine!
Sardinian Highlights 14th-21st May and 21st-28th May: a Mediterranean gem with heaps of route choices – last chance before 2025!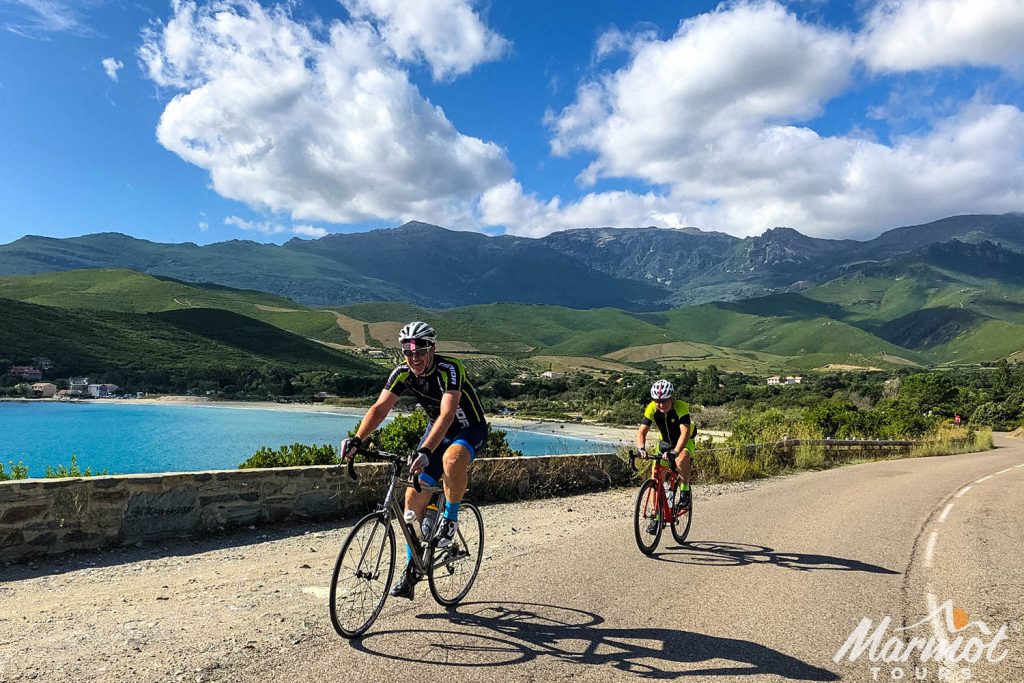 Drop us a line if you have any queries about any of these trips, or click on the CHECK AVAILABILITY box from the holiday web page, and we'll be in touch!
---
Road cycling tours in the UK school summer holidays
We have a great choice of trips running throughout the UK school summer holidays, so you can escape on two wheels if you work in education or are limited to travelling in those weeks.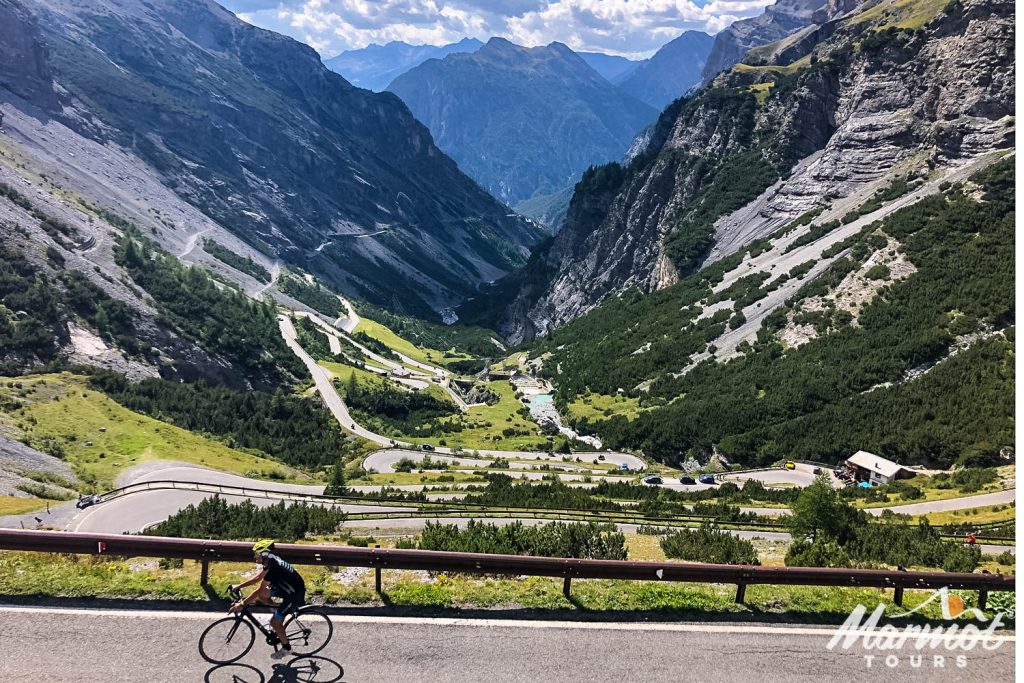 When deciding where to run cycling holidays between mid-July and the end of August, we take into account several factors:
Climate
The temperature needs to be suitable for cycling and more specifically, climbing. This is why we don't run trips to the southerly most regions of Europe during these weeks as it's simply too hot.
Congestion
We consider how busy the region tends to be, and whether or not it will be overrun with holidaymakers. You tell us that you prefer quiet roads, but we also want to ensure we get tables in restaurants and get served in the bar quickly enough!
Snow!
Finally, we are limited to the dates when the highest mountain passes are cleared of snow.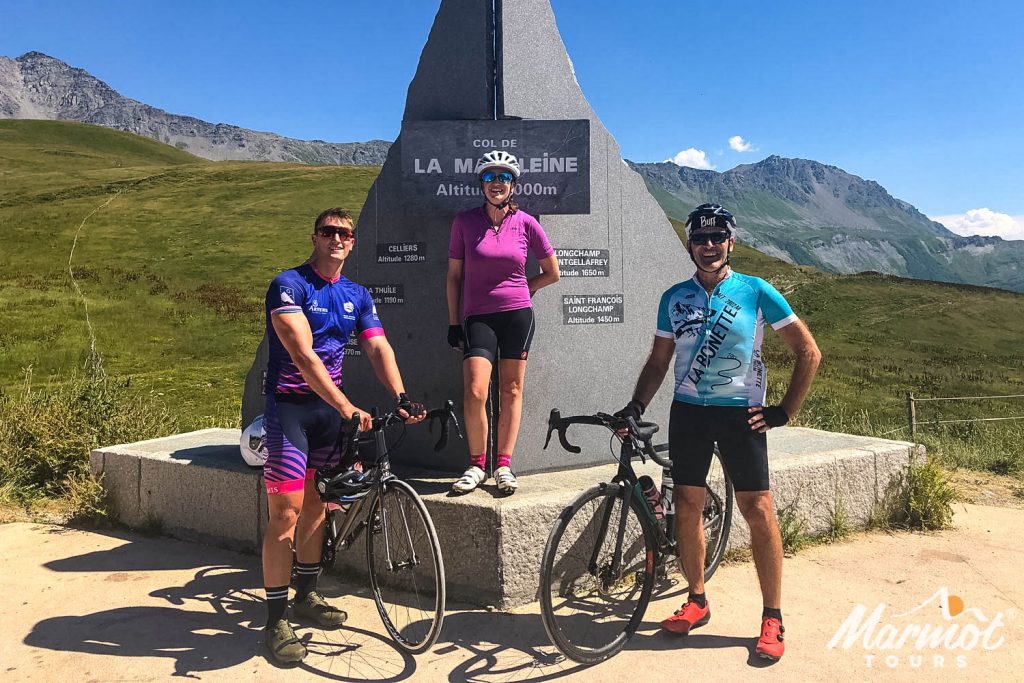 We've got limited availability on road cycling holidays running at the height of summer this year, but there are still a few places left on the following departures:
Classic Cols of the Dolomites & Stelvio 15th-22nd July and 22nd-29th July
Raid Alpine: Nice to Geneva 16th-23rd July
Slovenia & Monte Zoncolan 23rd-30th July
Alpine Highlights 24th-28th July (mini-break) This trip qualifies for our special offer on group bookings!
Best of the Dolomites 30th July – 4th August (mini-break)
Alpine Classic Cols 26th August – 2nd September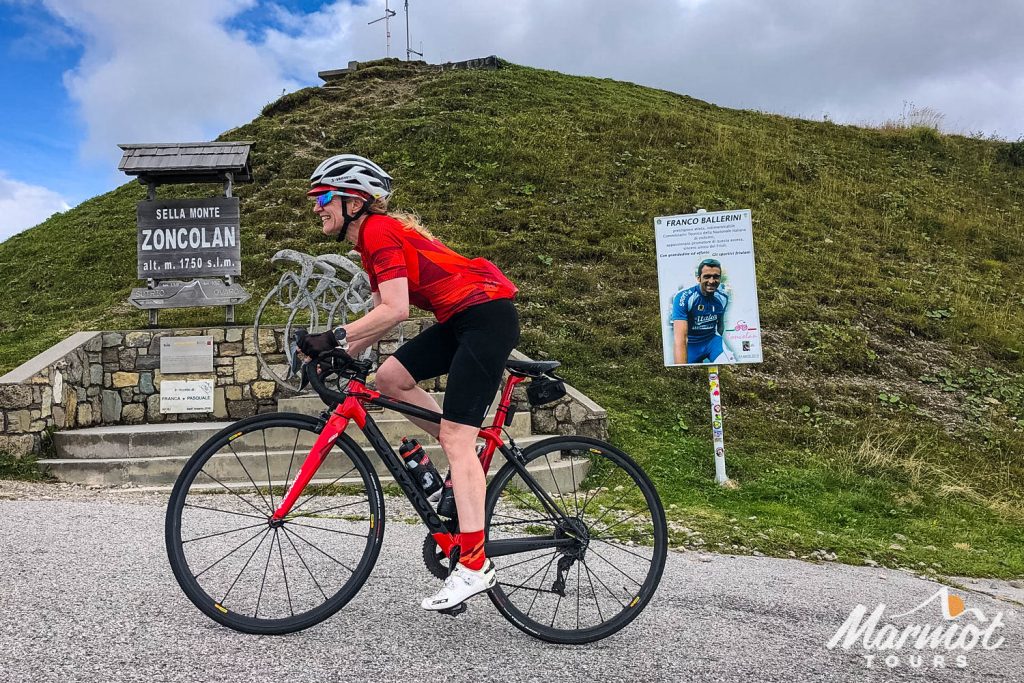 Please do drop us an email if you'd like to discuss any queries you may have. How many route options are there each day? Am I fit enough? Is it too late to start training? We're used to speaking to clients about all these queries (and more), plus it's imperative to us that you choose the holiday that's right for you and your aspirations, so we help match you with the right trip. If you'd prefer to talk to one of our team rather than email, call us on +44(0)1373 830409.
---
Our Plastic Free Pledge
In November 2022 through our local town council, we signed up to Surfers Against Sewage's Plastic Free Campaign: our commitment to reducing our plastic consumption and using recycled products where possible.
Despite our water bottles being made from sustainable plant-based bioethanol for several years, we have pledged to stop giving these out. We hope you'll support us in our plastic-free pledge, by remembering to bring two of your own water bottles on your Marmot Tours holidays from now on.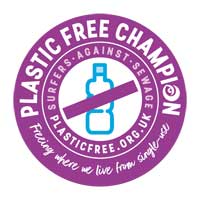 Our Phonepacs aren't recycled or recyclable and until we can find a more sustainable option, we're also discontinuing this free gift for now. We hope you agree that this is the right decision. If you still have one of our Phonepacs, we hope you'll continue to use it for as long as you can. We will also not be including a zip-lock bag with your route notes that we give you at the start of your trip. However, there will still be one available if you need it, to keep your notes dry.
We have pledged to limit our plastic consumption wherever possible on all our holidays. Watch this space for a new freebie that's made from natural fibres and recycled plastics which we're introducing later this year!
---
We're on the B Corp journey!
Are you aware of the B Corp movement? It's been gaining momentum since 2006 when it was set up in the United States. Certified B Corps are "businesses that meet the highest standards of verified social and environmental performance, public transparency, and legal accountability to balance profit and purpose." Given that March is B Corp month, we thought we'd give you a brief intro as to why this is important to Marmot Tours. (In case you're wondering, the 'B' in B Corp stands for benefit!)
Becoming a better business
We all had a bit more time to reflect during the pandemic and various lockdowns. Marmot Tours Founder and Director James Thompson has always been passionate about the environment and sustainability projects so one thing he reflected on was how we could make Marmot Tours better. Not just by offering better fully supported road cycling holidays in more fabulous destinations, but other ways in which we could make Marmot Tours a better business. Environmental and social responsibility have always been important to us as a company but how could we benefit the global community in a more impactful way? James recognised the growing prominence of the B Corp movement and this lit a touch paper. Several months later and we're on the B Corp journey towards certification, with help from Ben Thorne from Enriched Horizons who is guiding us through the process.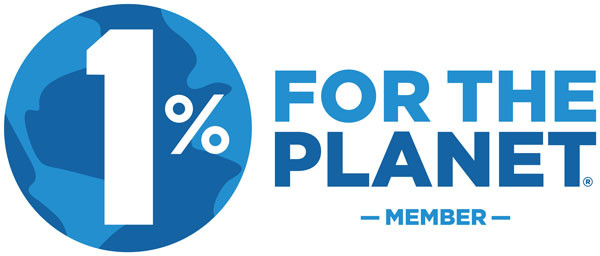 One of the key steps we've taken towards becoming a B Corp is joining the 1% for the Planet movement. This represents a global network of businesses, individuals and environmental partners tackling our planet's most pressing environmental issues. In joining, we pledged to donate 1% of our annual turnover directly to environmental partners. We're currently researching several environmental charities and last week, our Frome-based UK team undertook a volunteering day for Avon Needs Trees. We braved the freezing Somerset weather and spent the day planting 100 bare-root willows and hawthorns in one of the charity's new woodland creation projects, Ed Woods.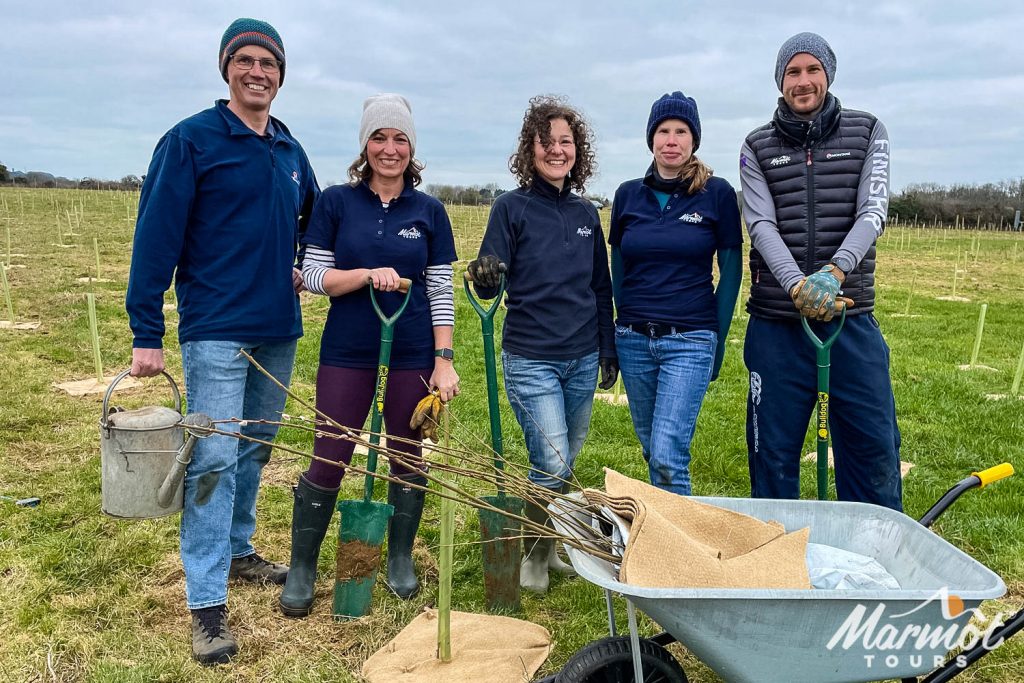 We'll confirm the charities we'll support in the next few weeks so watch this space for news in that area. Until then, we hope you'll agree that it's positive action we've chosen to take, for the benefit of our precious planet and to recognise our wider responsibility as a road cycling travel company.
---
That's all for now, folks. Thanks for reading and as ever, if you've any queries about our fantastic road cycling holidays in the best spots in Europe, just get in touch by email or phone on +44(0)1373 830409. Until next time, happy cycling!
---