The key to getting the most out of your cycling holiday in the mountains is preparation. Get your kit list right, bring the right spares, and you're set for a comfortable, enjoyable week of cycling!
Read on for our top 10 things to bring on your next cycling holiday…
1. Cycling shorts, obviously!
A comfortable pair of bib shorts are a must on a road cycling holiday, and a couple of pairs mean you can wash them and always have a clean pair the next day. A must! Your mates (and the general public) will thank you for it!
Side note: White shorts – should they be outlawed!?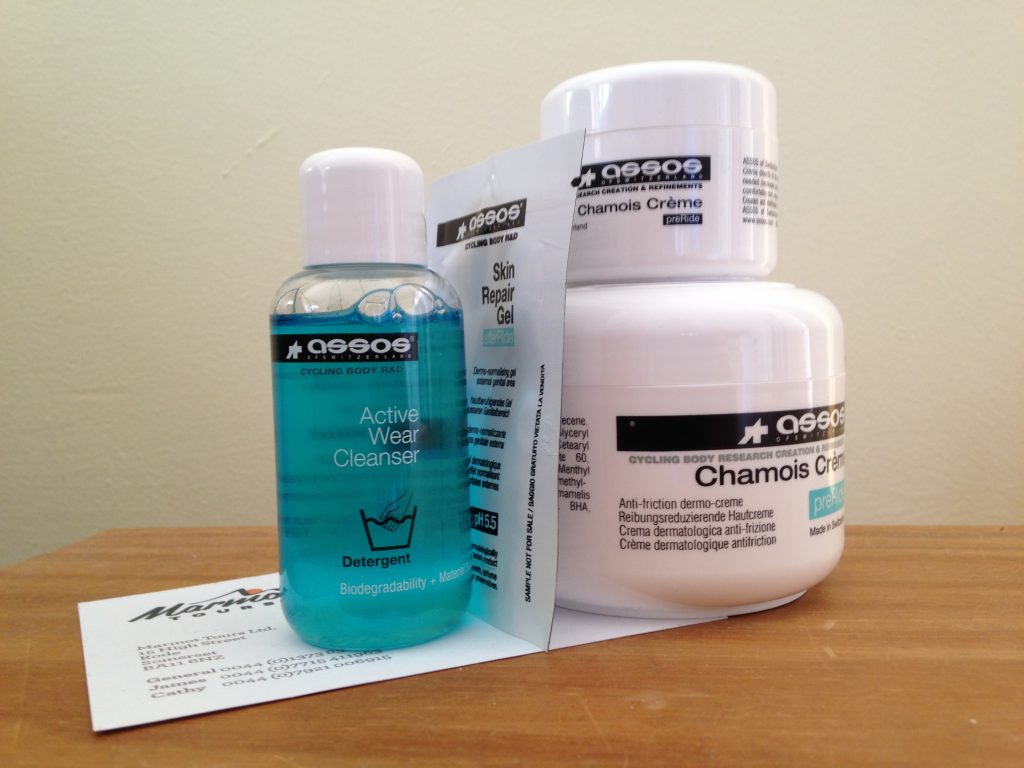 2. Gilet
A gilet is a versatile bit of kit that can keep you surprisingly warm on those cool morning starts, and can usually be stowed away in your jersey pocket, just in case!
3. Saddle
If you're renting a bike from us, bringing your saddle along will keep your posterior in good order. Nothing ends a trip quite like a saddle sore, and familiarity is what you need on multi-day events. Trust us!
4. GPS device
We supply detailed GPS files on all of our trips, with stacks of custom cue points, counting down to cafes, summits, van stops and highlights. We even throw in a few motivational alerts. We also supply fully-detailed paper notes and maps too, but a GPS device takes the effort out of it, and will allow you to relax and enjoy the ride.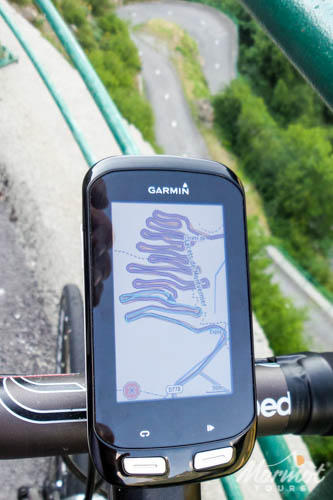 5. Cash for the cafe
We supply all evening meals (including wine) and continental breakfasts (which we supplement with Dorset Cereals that we bring along to every hotel) but lunch isn't included – in our experience everyone wants something different! We design all our routes so they pass cafes or restaurants at approximate lunch times. This also means you can stop at the right time for you, not the group. We feel that as responsible tour operators, we want to support the local hostelries in the region; we rely on them for shade and shelter (depending on the weather), as well as the use of their facilities, so we like to give something back. We also feel that, after 15 years of running road cycling holidays, it's good to take a moment for lunch, as it helps with the team bonding feel of the trip. Our support vehicles are stocked full of fresh fruit and snacks too, so feel free to dig in whatever time of day. Watermelon goes down well on hot days, and the M&M's go down well whatever the weather!
6. Gears
The key to climbing all day in the mountains is a decent cadence, so why not consider fitting a compact crankset or a larger cassette in the weeks before your trip? Spinning is winning, as they say, and your knees will thank you for it.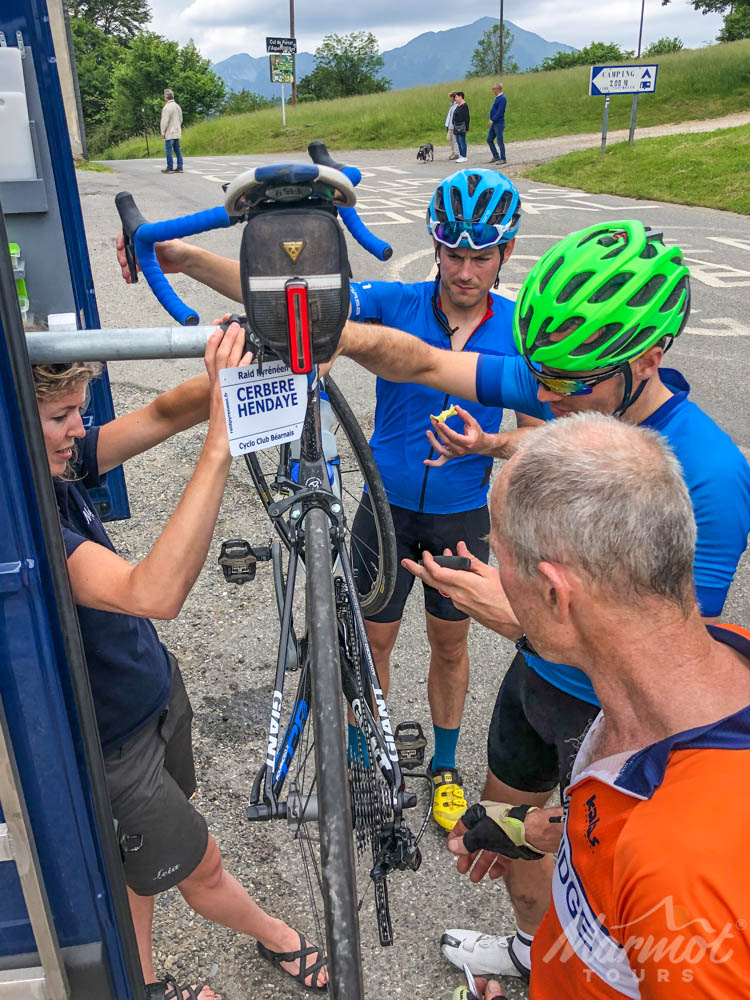 7. Brake pads
Some descents can last for up to an hour or longer, so we always recommend fitting new brake pads before each trip, and bringing spares along too. A wet descent can eat through pads in no time, so don't get caught out. Safety is key!
8. Spare derailleur hanger
Dropping the bike outside the cafe can be all it takes to bend a derailleur hanger, and being as they're all so unique, we strongly recommend you bring a spare. Who wants to miss a day of riding trying to find one in the local bike shop? No-one! Throw a spare in your case and you're good to go.
9. Winter kit
We've seen snow in Corsica and sleet on the Stelvio, so bring your deepest winter kit along 'just in case'. Even descending can be chilly, but our support vans and guides are always close by, ready to take it from you and put it back in your day bag at the bottom of the descent, allowing you to climb again in comfort. Trust us on this one, you WILL need it at some point.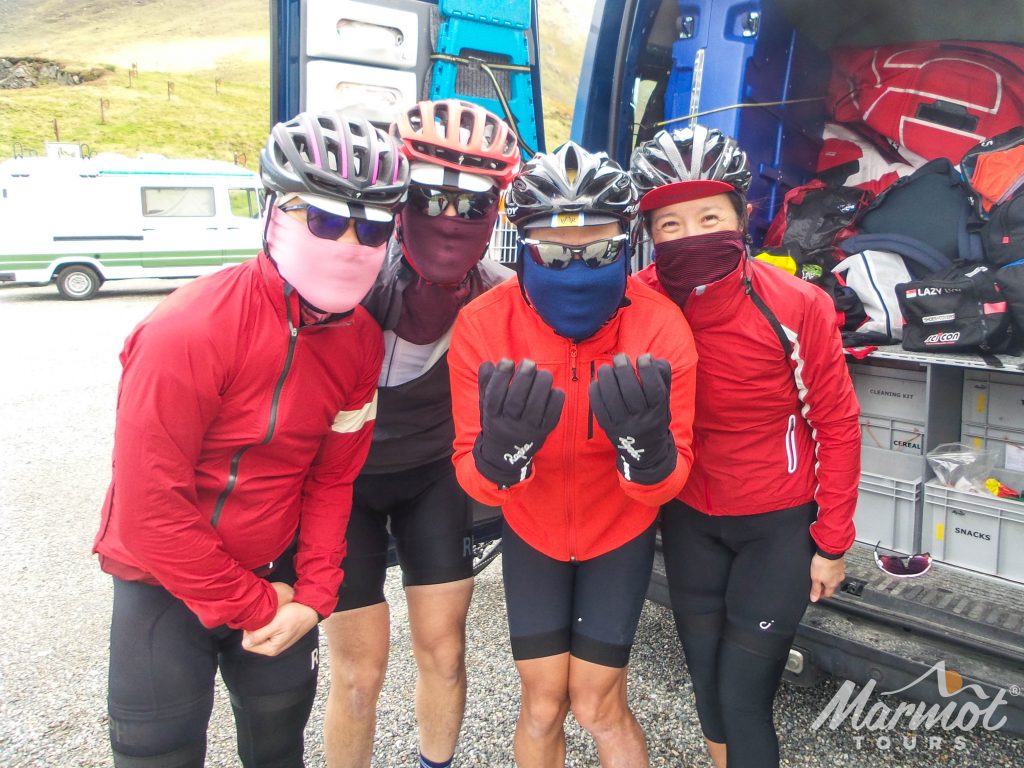 10. Electrolyte tablets
Continual sweating will deplete your salt reserves faster than you can say sunstroke, so pack a couple of tubes of tabs and keep hydrated. We carry spares in our support vans for genuine emergencies, but everyone has their favourites. Failing these, our salty peanuts and crisps work a charm. We're yet to spot a fish 'n' chip van in the mountains, but we live in hope! #SportsNutrition
So, there we have it. Bring the essentials and the rest will look after itself. Why not check out our FAQs if you're unsure of anything else. Failing that, give us a call on +44 (0) 1373 830 409 or drop us an email to

[email protected]

. It's our mission to give you the very BEST road cycling holiday you've ever had, so all you really need to do once you're on holiday with us, is keep turning the pedals. It's your ride, our passion.