COVID-19 & Your Cycling Holiday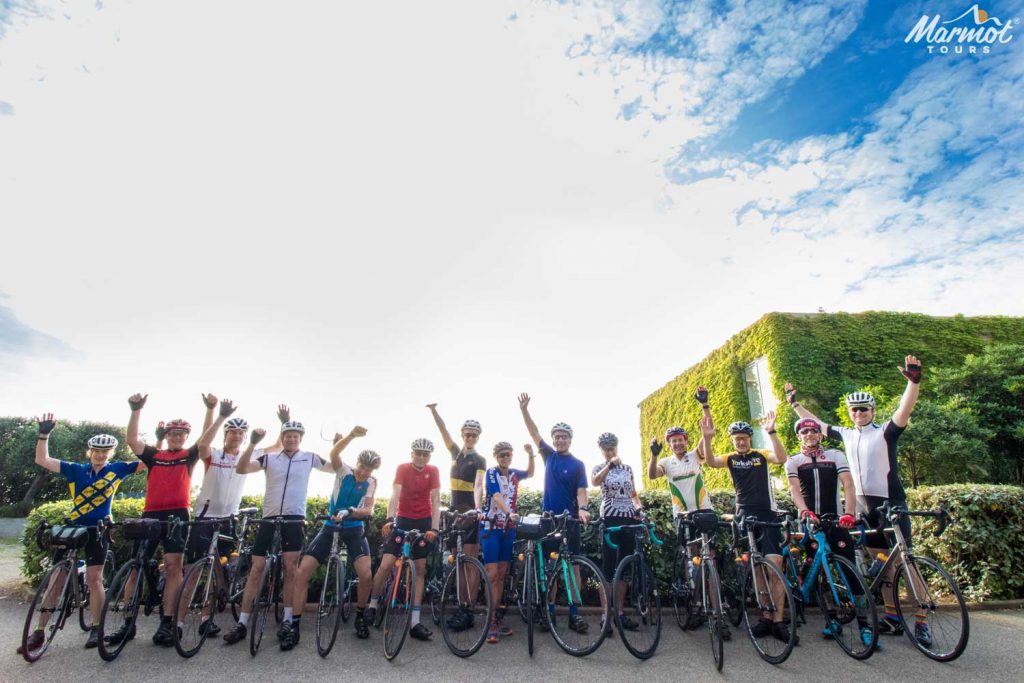 In addition to our blog post FAQs: COVID-19 & Your Cycling Holiday , we want to let you know about the measures we've taken to keep you and our guides safe when you come on holiday in 2021. We hope to reassure you when you're thinking about booking your next cycling holiday, so you know what to expect and can start looking forward to your trip with confidence and excitement.
---
FIRST THINGS FIRST: PROTECTING YOU AND YOUR MONEY
If we have to cancel the trip that you are booked on for any reason (including if the UK FCDO advises against all but essential travel to your destination) then we will give you a full refund. In line with the Package Travel Regulations, we'll make sure we get this refund to you within 14 days. We don't think you should have to wait a minute longer than this so it's our firm promise to do so.
We're a member of ABTA, which means we hold an insurance policy that gives YOU full financial protection against our company failure. This means that in the event that Marmot Tours goes out of business for any reason, all funds you've paid us for your holiday are secure and will be refunded to you in full.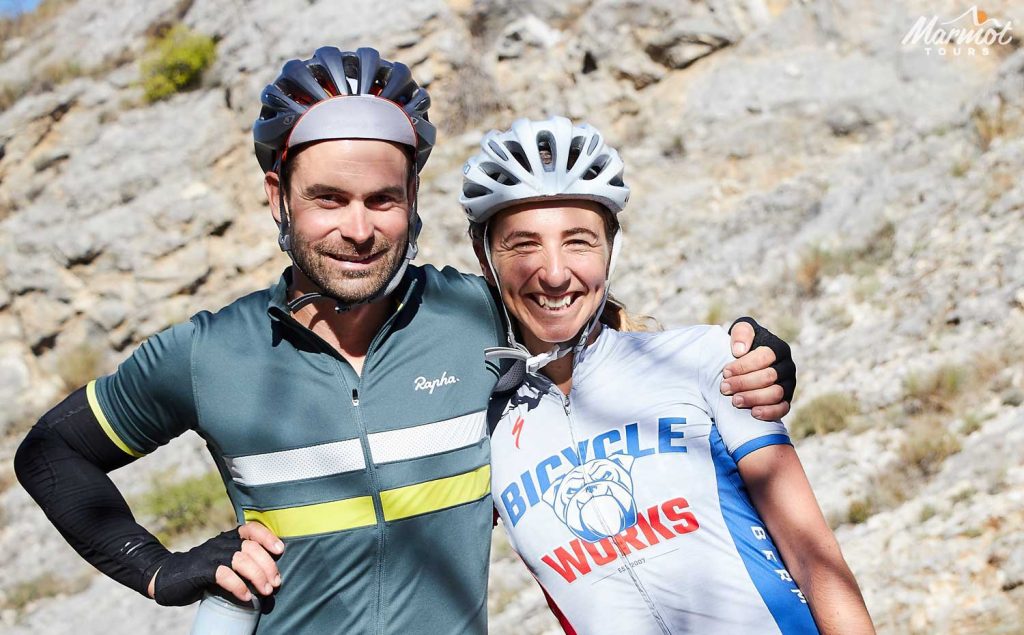 The health and safety of you, our clients, is of the utmost importance to us. As a result, we require you to have adequate travel insurance for your holiday before travelling. As always, we strongly advise you to take out travel insurance at the time of booking, so that you are covered if you have to cancel well ahead of your departure date – because of a training injury, for example. To be sure you're fully covered, we strongly advise you check your policy covers COVID-19 related illness and cancellation. This should cover you in the event that you need to cancel for reasons such as:
you or a member of your household tests positive for COVID-19 and you have to self isolate
you are prevented from travelling due to a local lockdown in your home area.
---
WHAT YOU CAN EXPECT ON YOUR MARMOT TOURS HOLIDAY
Your safety has always been and always will be our priority and as ever, we are dedicated to leaving no stone unturned in order to give you the best possible cycling holiday.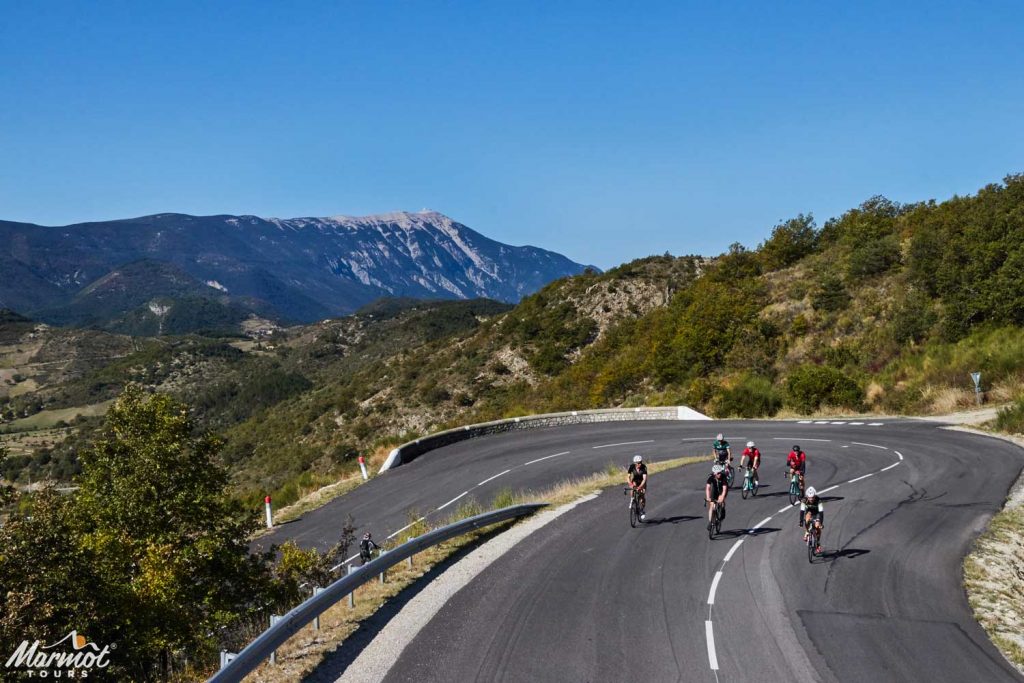 Pre-trip: what we'll do before you go
Before your holiday, we'll send you detailed information about what you can expect regarding extra safety measures we've put in place due to COVID-19. This will be updated for your departure and will be location-specific but we've outlined some of the basics below, to reassure you.
Shortly before your departure we'll ask you to complete a self-certification form to confirm that, to the best of your knowledge;
you have not been in contact with any suspected or confirmed cases
you (and everyone in your household) are free from COVID-19 symptoms
you are not travelling against the advice of your national or regional government, i.e. from a locally locked down or restricted area
We ask you to please bring your own face masks and carry one with you at all times on and off the bike – this will enable you to go into cafes/restaurants/shops whenever you need to.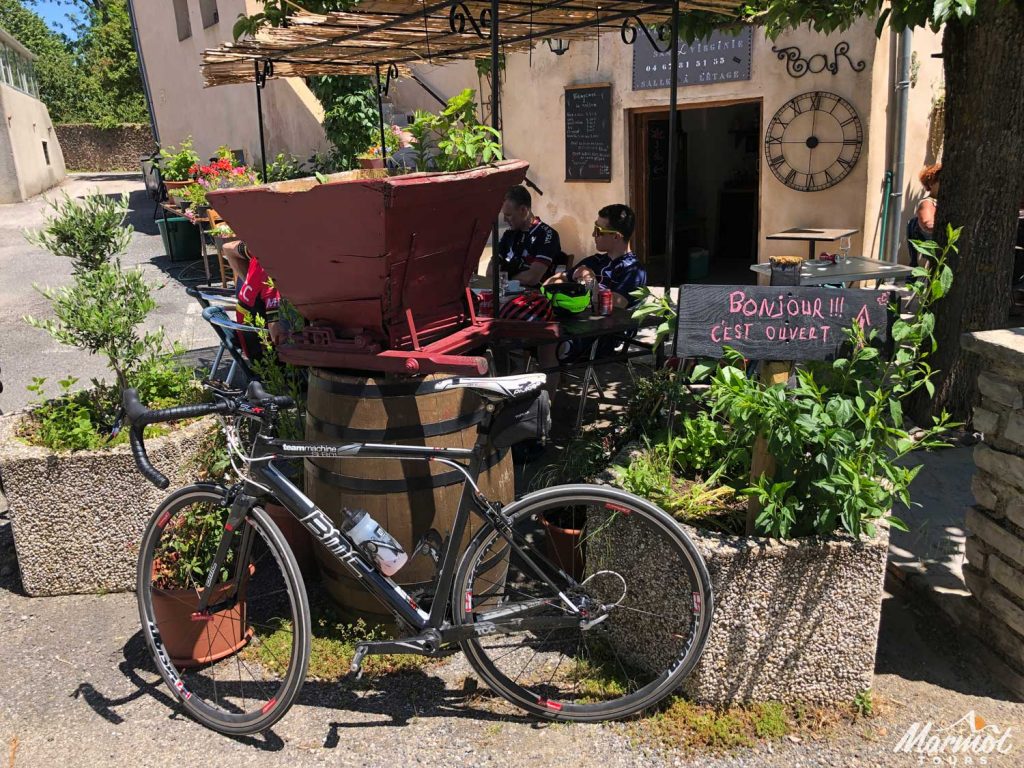 We also ask you to bring your own hand sanitiser and to carry this with you at all times. It would be a good idea if this could fit into your saddle/top tube bag or even your jersey pocket. Also, please bring sufficient for the length of your trip, in case you're unable to buy more while on holiday.
Arrival & During Your Trip: what will happen once your holiday starts
Respiratory Hygiene
We'll need you to keep in mind at all times the basic rules of good respiratory hygiene:
Wash your hands often, for longer – for a minimum of 20 seconds is ideal (you'll be singing Happy Birthday to yourself a lot!). Use hand sanitiser when soap and water is not available
Cough or sneeze into a tissue, bin it, then wash your hands. If you don't have a tissue, use the crook of your elbow (not your hands)
Maintain a distance of at least 1 metre from others; wear your face mask when this is not possible.
To maintain social distancing, your Guides will no longer shake hands when they greet you at the airport. We hope you won't be offended by this – they'll still be just as pleased to see you!
Our guides spend a lot of time in their vans so to keep their working area safe, we ask you not to sit in the middle seat of the front seats of the van – just to create a bit more space between you and them.
Your Guides will ask you to sanitise your hands before getting into the transfer vehicle, and to wear your face mask for the entire transfer, just as you would on an aeroplane.
We'll endeavour to give our briefings in a spacious, outdoor setting but where this isn't possible and we have to be indoors, we may need to ask you to wear your face mask.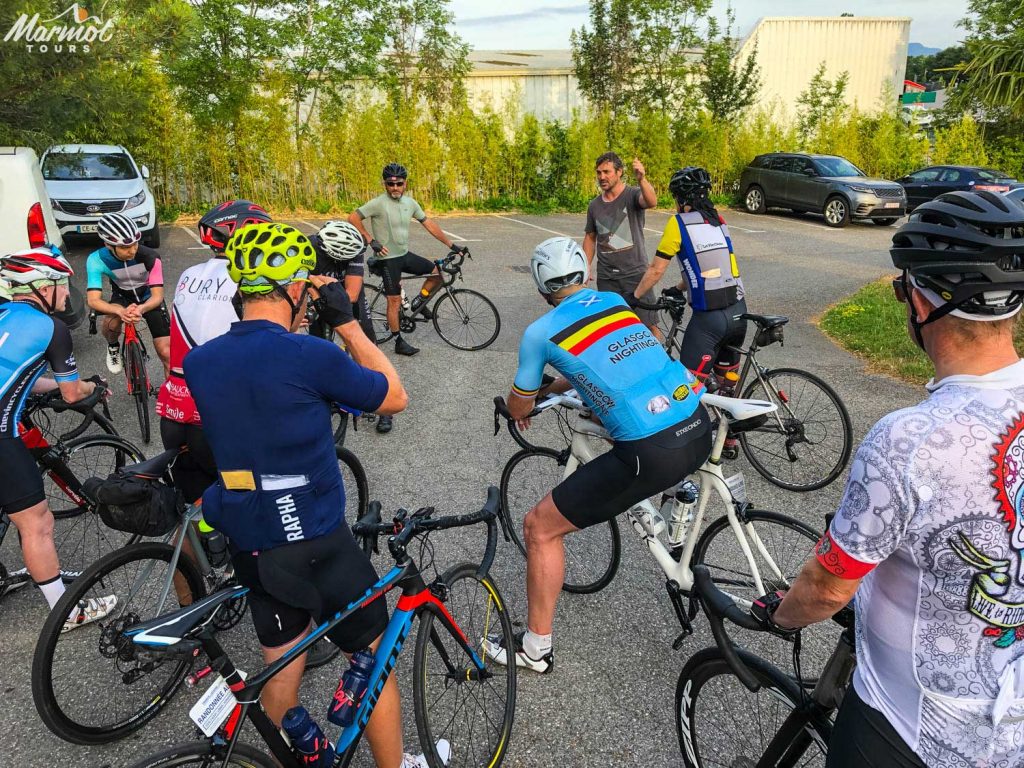 Throughout the trip
We've had soap, water and hand sanitiser on the back doors of our vans for years and as usual, we'll be asking you to clean your hands as soon as you arrive at the van. We'll be providing our usual range of snacks but we ask you to request what you'd like from your Guides, rather than helping yourselves. This means you can stay a safe distance from the food preparation area and also step back a bit from the van, to allow others to access their kit when they arrive.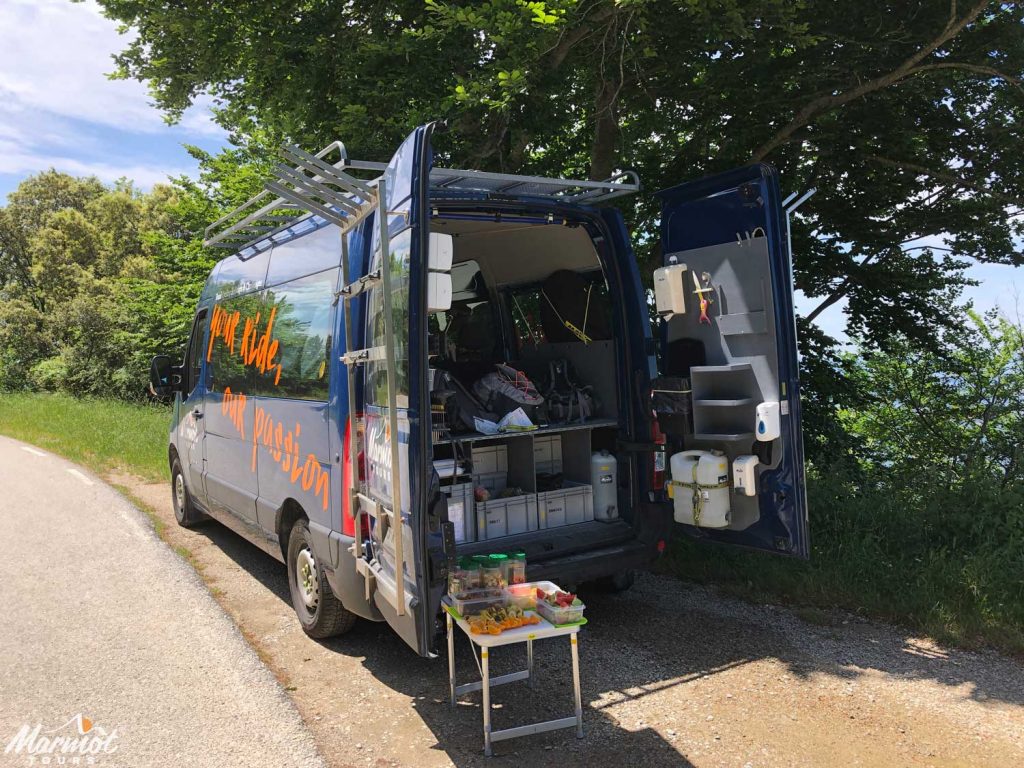 We've been in touch with all our hotels to verify that they have appropriate measures in place in the communal areas to protect your health.
Hotel bike stores can sometimes be a bit cosy and our Guides often need to move bikes around – we'll provide disinfectant sprays or wipes so that you can give your handlebars, top tube and saddle a quick clean when you arrive, in case anyone else needs to handle your bike.
We expect that most cafes and restaurants don't have the space to seat everyone 1m apart, so be prepared to be treated as a household if you arrive in a group. Your guides will assist you with requesting extra tables or seats if you prefer.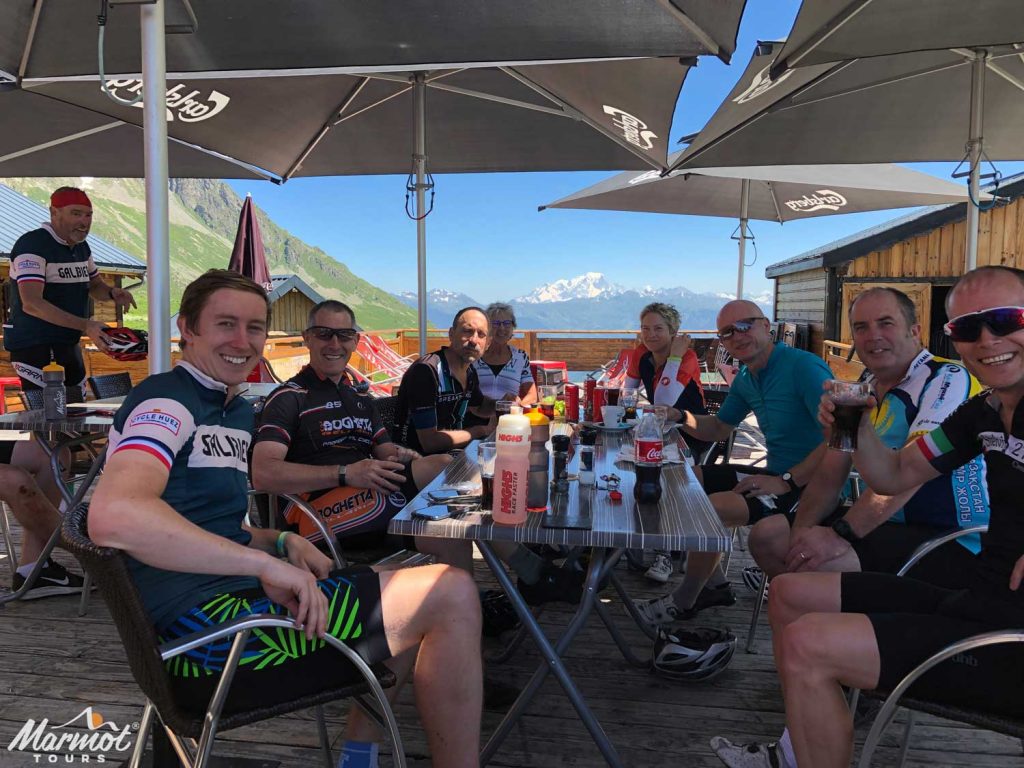 When cycling, we advise you to follow the British Cycling guidelines and to stay at least 1m apart and to ride in groups of six or fewer. If possible, stick to the usual social distancing guidelines while riding and stay 2m apart from others. Very importantly, check behind to make sure you are alone before firing off a snot rocket!
---
Some day in the future we hope the current restrictions won't be necessary but until then, we hope you can work with us in this new way of doing things. In the past few months, your support, patience, new bookings and kind words have meant an awful lot to us and we'll continue to do everything in our power to bring you fantastic, fully supported road cycling holidays in Europe. We can't wait to get back to those mountains!