Alpine Cycling Mini Break – the perfect gift!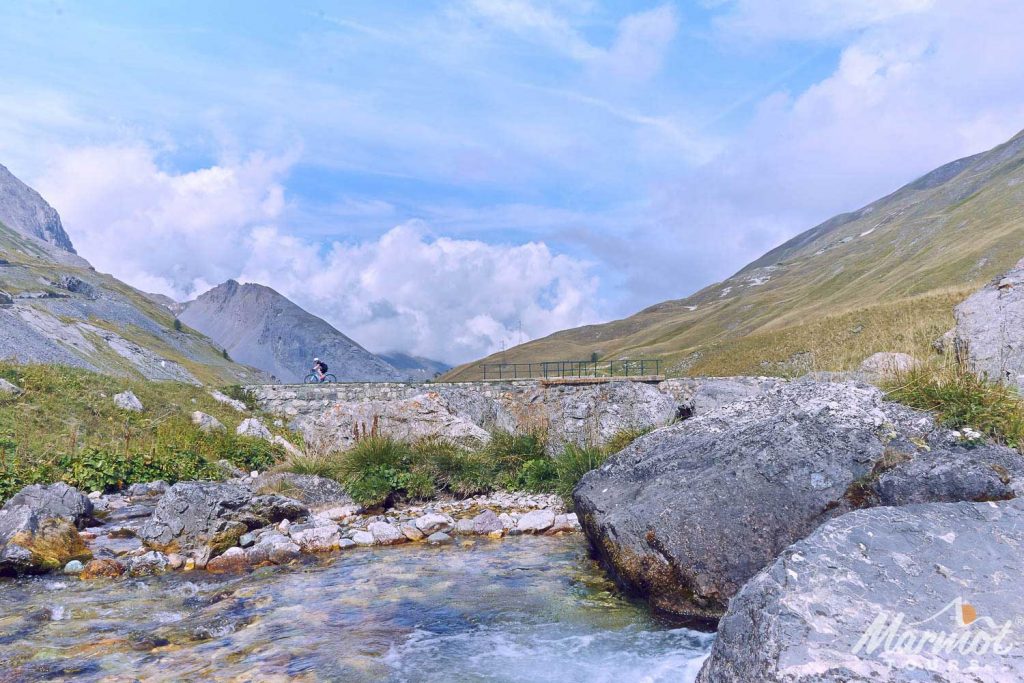 Still struggling to buy something for that special someone? (yep, us too) How about our NEW Alpine Highlights? It's a terrific short getaway if time is tight or if you can't afford much time away from the office. Needless to say, it still packs a punch in terms of spectacular riding and breathtaking scenery – we wouldn't let you down there!
Tour de France Classic Climbs
With 3.5 days of cycling, tick-off bucket-list climbs like the Galibier, Croix de Fer, Télégraphe & Madeleine (featured in this month's Cyclist) while enjoying the breathtaking scenery the Alps is famous for..
This is a centre-based trip so you'll be in just one hotel for the four nights of the trip and there'll be breakfast and dinner (with wine) included. As ever, we'll take care of all airport transfers so there'll be no worrying about arranging taxis that can accommodate your bike box.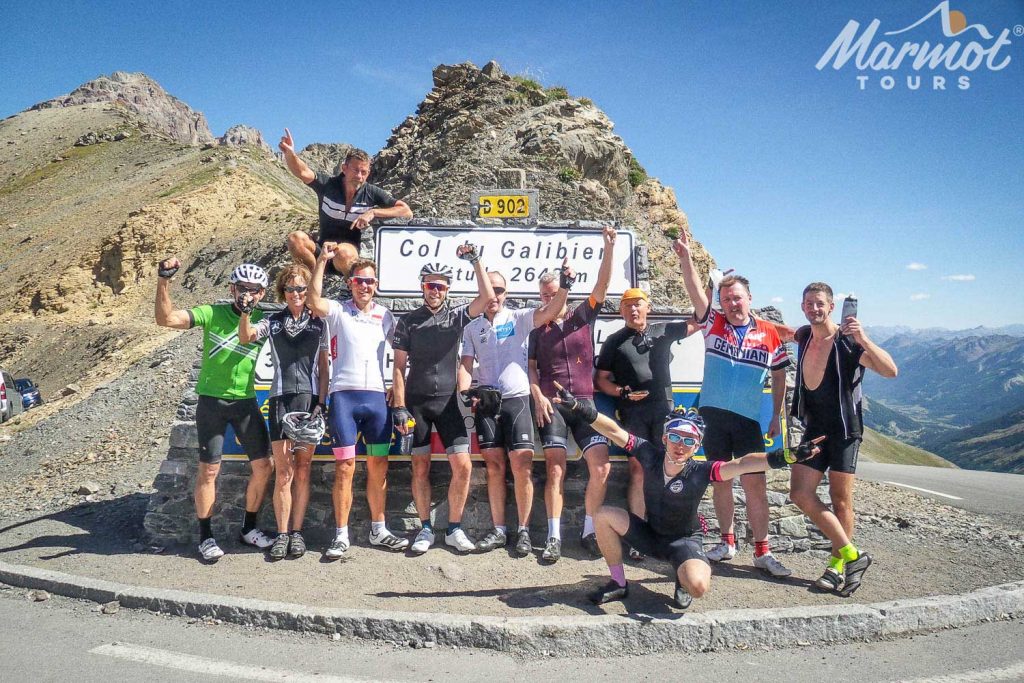 As with our other Classic Cols style holidays, we've included a choice of routes daily (the Madeleine is completely optional, in case you were wondering!). Our peerless support of two guides with two vans will keep you spurred on and stocked up with snacks and spares, should you need them, so all you have to do is take in the jaw-dropping vistas and turn the pedals.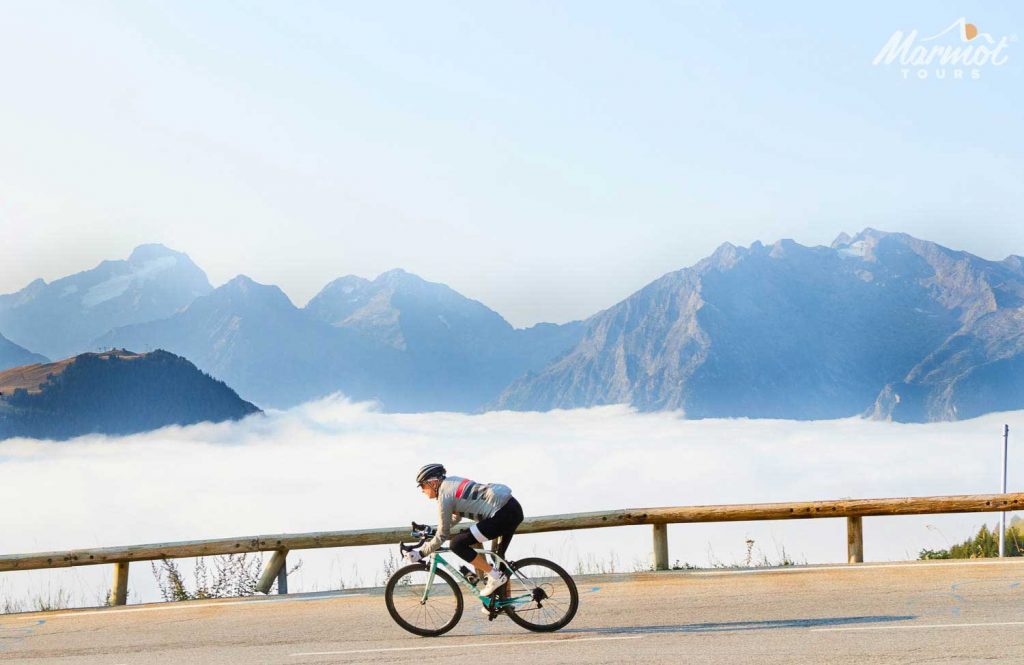 This is a cracking Christmas present for the cyclist in your life (or a bit of self-gifting?!) Do give us a call on 01373 830409 or email to check availability. We have two guaranteed departure dates to choose from:
13th – 17th July & 31st August – 4th September
As with all our trips, you can have complete confidence that this trip will go ahead – unlike most of our competitors, we don't wait for 'the magic number' of interested people before deciding whether or not to put on a trip, nor will we ever cancel a trip if there's not enough interest. Once your deposit is paid, you're safe to go ahead and book your flights. All you have to do after that is count down the days….
---
Bespoke Cycling Tours & Our Work with Charities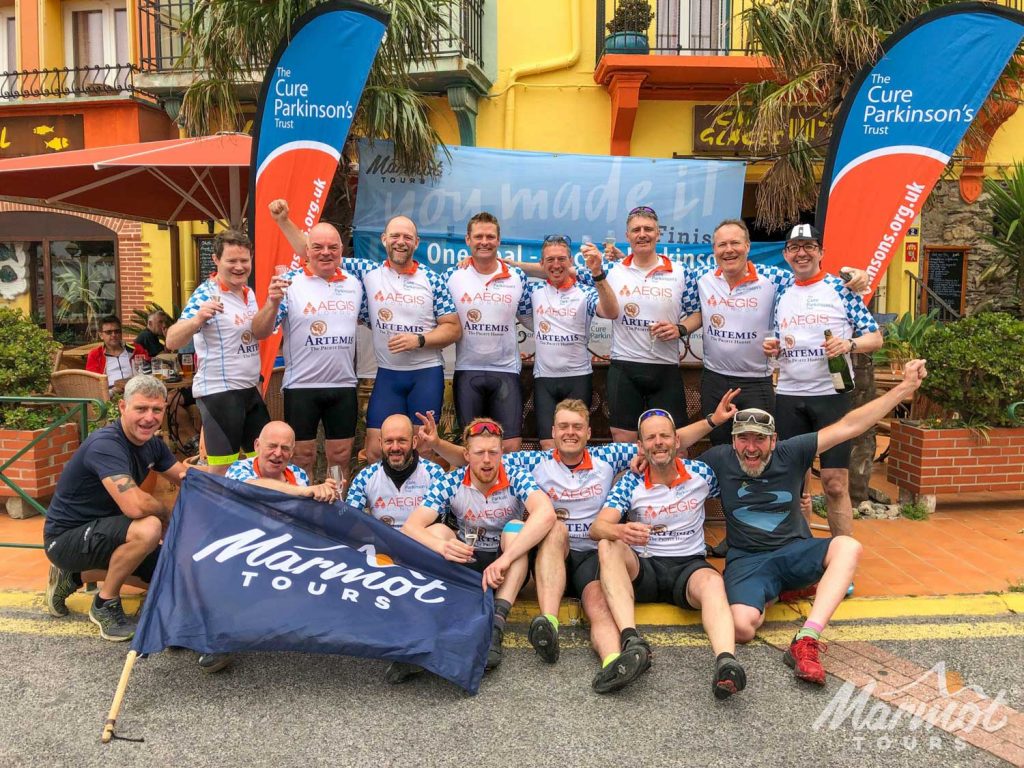 We thought we'd update you on some recent bespoke holidays we've crafted for larger groups, some of which have been cycling challenges for charities. This is always something we're happy to chat with you about. Are you a group of 20 (or so) who'd like to block-book one of our itineraries? Is this for your company charity or for a personal charitable cause? Either way, we're happy to talk through what the possibilities are and how we could support you in your cycling challenge.
If this is something you or your company might be interested in,
NOW IS THE TIME TO GET IN TOUCH!
We generally need around 18 months notice to plan our trip calendar; fitting in where our 8 vans and 20+ guides will be across Europe. Letting us know your ideas or plans early will give you the best opportunity of getting a date with us.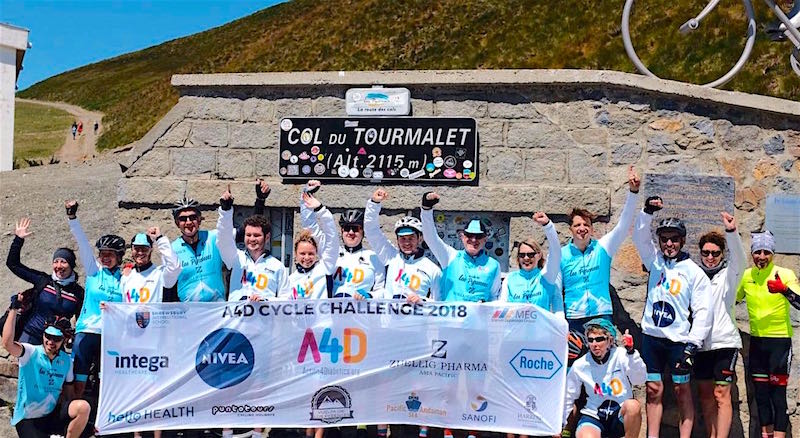 We have two dedicated charity cycling groups coming with us in 2020: Cure Parkinson's Trust who are cycling the Coast-to-Cure Raid Alpine (North to South) & for Action 4 Diabetes, for whom we've designed The Alpine Express – Type 1 Diabetes Charity Challenge.
There are also several other groups raising funds for great causes, who are riding on other trips. If you'd like to discuss a group cycling holiday with us then please do email or give us a call on 01373 830409, telling us your requirements and we can take it from there.
---
A Treasure Trove of Cycling Gifts
Our friends at Cycle Miles have the perfect gifts for cycling fanatics. Everything from tea towels, to books, to artwork; we're always tempted by something when we start looking, in fact, we've a few of their posters in the MT office. Oh, and did we mention that they're really lovely people? Always prepared to go the extra mile (sorry…), their service really is remarkable, which everyone likes! Do have a look at their site if you still need some gift buying inspiration.
---
Our Christmas Opening Hours
Like everyone, we enjoy taking a break away from the office to spend time with family & friends at Christmas but we'll only be closed between 16:30 on 24th December & 09:00 on 27th December.
We've found that when families get together over Christmas they like to plan their next cycling adventures and so for this reason, we'll have a couple of members of the team working between 27th & 31st December to help you with your holiday plans. We appreciate that people like to get their things ironed out before going back to work in January so we'll be answering emails (but not the phone) to help you with your planning.
If you're finalising your logistics for the Tour of Tenerife & El Teide or Tour of Gran Canaria holidays, we'll try to prioritise these emails so that you can get flights and so on all sorted.
We'll be answering the phone again on 2nd January when everything will be back to normal (and it will all be over!)
Finally, from everyone in the Marmot Tours team, we wish you a very Happy Christmas & hope your 2020 is filled with peace, good health & plenty of adventures on two wheels!

---