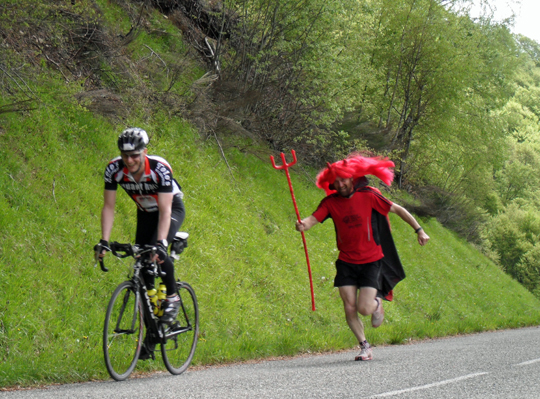 Working as a Marmot Tours Guide
We have a fabulous team of guides who are experienced, enthusiastic and passionate about what they do.  They are the frontline of our company and their professionalism helps us keep the Marmot Tours product something we are very proud of.
Created in 2003 as an activity holiday company under the watchful eye of James Thompson, Marmot Tours has evolved over the years to become a specialist in the provision of excellently supported and run road cycling holidays. We leave no stone unturned in the preparation for our trips and whilst our product is group holidays, our focus is very much on the individual.
We rely on our team to bring a level of friendliness, organisation, professionalism and fun to the Marmot Tours holidays.
Our remuneration package has been developed to reward the loyal members of our guiding team.  We have both Guides and Lead Guides in our team, depending on experience and aspirations.
What Next?
If you'd like to know more about the job description and remuneration package, then please contact Helen with your CV or a summary of your relevant experience. We look to recruit at the end of September/October each year so please do get in touch during that period.