NEW for 2020: Alpine Road Cycling Mini-Break!
We've put together a medley of absolute cycling classics in this new Alpine Highlights mini break to the stunning Northern Alps. Your base will be the Hôtel Saint Georges in Saint Jean de Maurienne – a mecca for road cyclists the world over and once you get there, you'll see just why.
This is a centre-based trip, meaning you'll be staying in just one hotel for the duration of this mid-week break.
Classic Alpine Cycling Climbs
What about the riding? Well you can expect to tick off the jaw-dropping hairpins that are the Lacets du Montvernier, the infamous Col de la Madeleine, the epic Col du Galibier and the Col du Telegraphe, amongst others.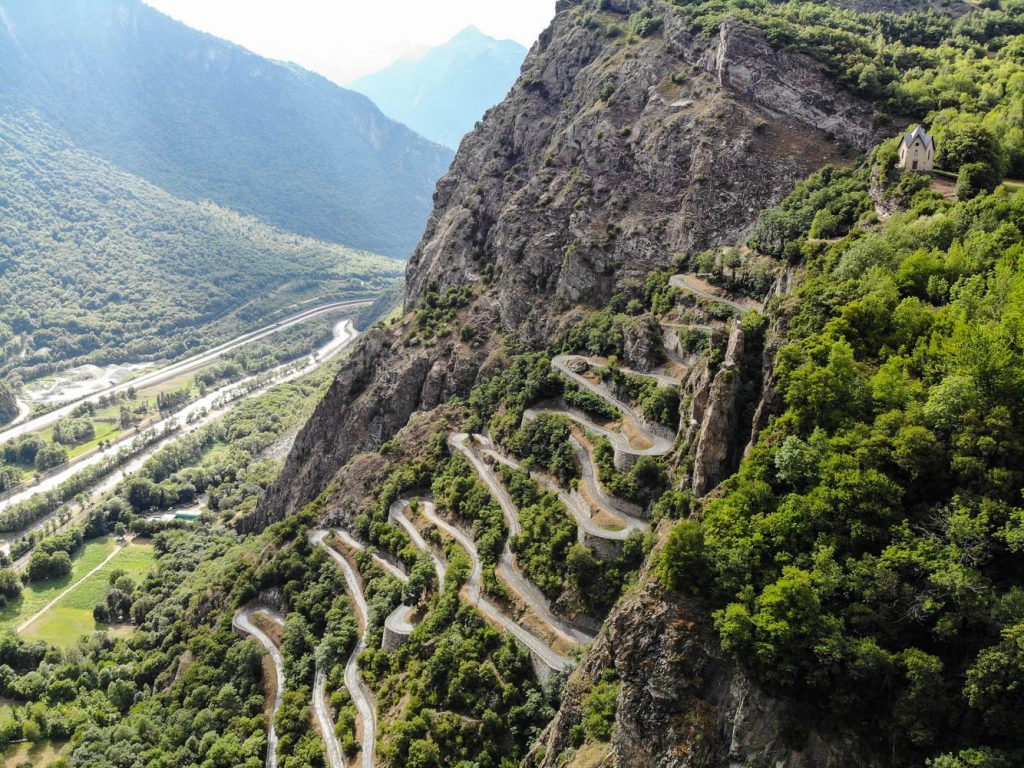 Flexible Daily Route Choices
This trip is based on our Classic Cols format, meaning you have ultimate flexibility with how much (or how little) you want to push yourself on a daily basis so it's perfect for mixed ability groups or couples. You won't need to commit yourself to one route or the other until the day itself, so you can really see how your legs are bearing up before setting your own personal goals.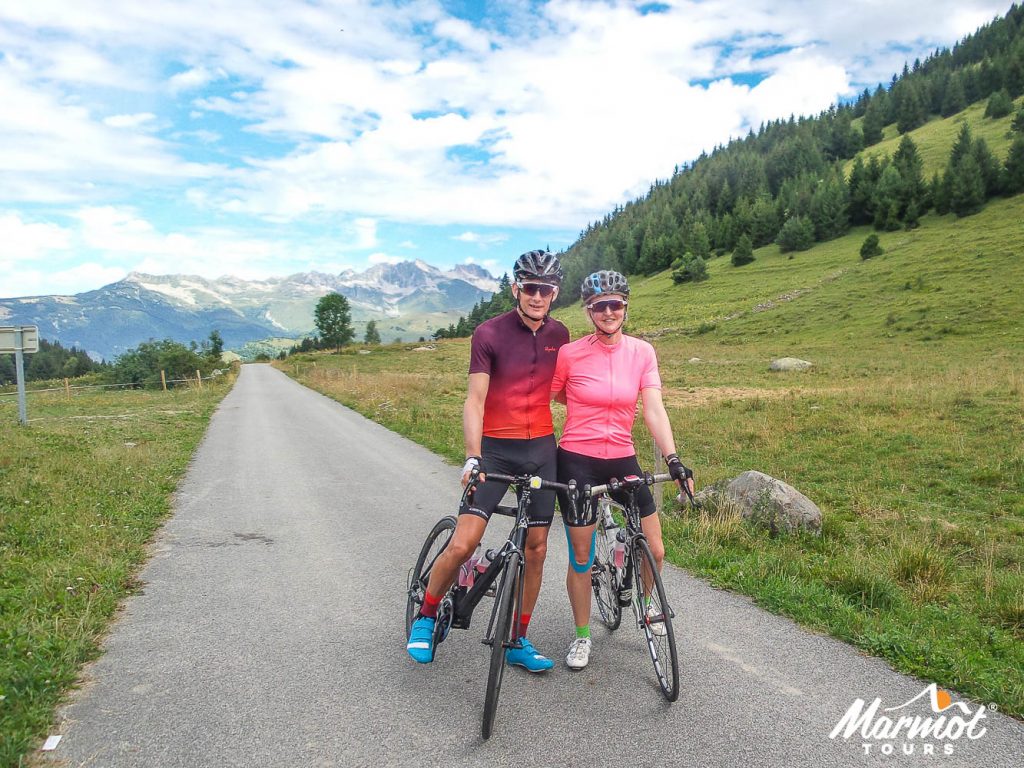 Depending on whether you arrive on a morning or afternoon flight, you can expect three to three and a half days of riding. We'll take care of your transfers from (and to) Geneva which is well served by numerous UK and International flights.
A fully supported cycling holiday
Throughout this trip, you'll be accompanied by two, super experienced Marmot Tours guides with two of our bespoke support vehicles. Our guides are generally there for your every need once on the trip. Whether they're supplying you with a spare tube mid-way up a Col, cutting up fresh watermelon just when you need it or letting you grab another layer from your day bag before you head off on the descent, Team Marmot are there with big smiles and tons of encouragement – their mission is to help you have the best possible cycling holiday you can have.
We've written a 'Classic' and a 'Challenge' route for each day and with bucket-list climbs, you'll be spoilt for choice on either route. If you've got some some gas left in the tank after your lunch stop, why not tackle the mighty Madeleine in the afternoon? That's just one of the classics you can enjoy on Day 1.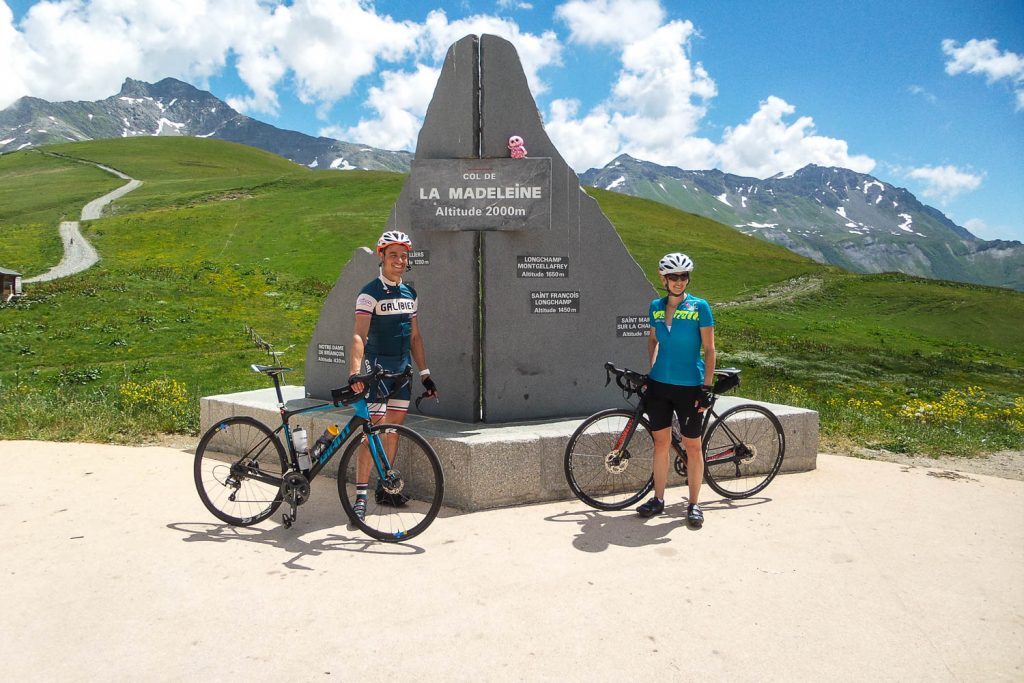 Discounts
Just a reminder about the discounts we offer…..If you were to pay a deposit at this point, you'd receive our 5% Early Bookers Discount. Or you may be eligible for our Loyalty Discount, which rewards you with 10% off the cost of your holiday if this is your 3rd Marmot Tours trip or more. Or maybe you're interested in getting a group of 10 or more cycling friends together? If so, you'd earn yourself our Group Discount : we offer each cyclist 10% off the cost of the their holiday – everyone's a winner!
Dates
We're running this trip twice next summer:
13th – 17th July and
31st August – 4th September
so do get in touch by email or by phone on 01383 830409 if you'd like to discuss availability.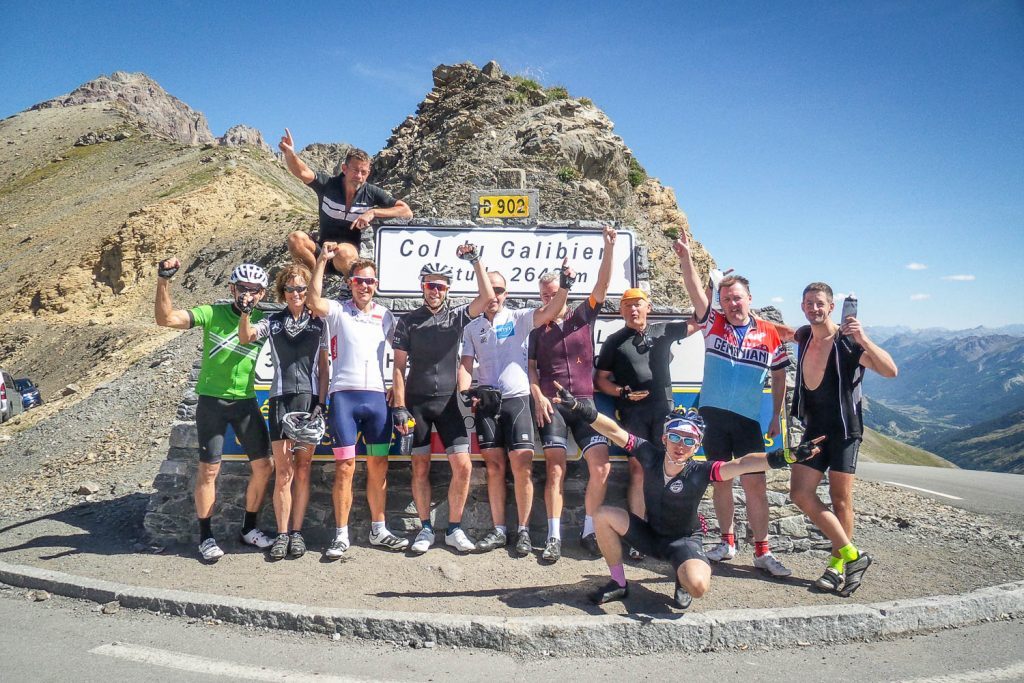 ---
Watch this space for more NEW ITINERARIES…coming soon!
---
Review of our 1st Classic Cols of the Southern Alps holiday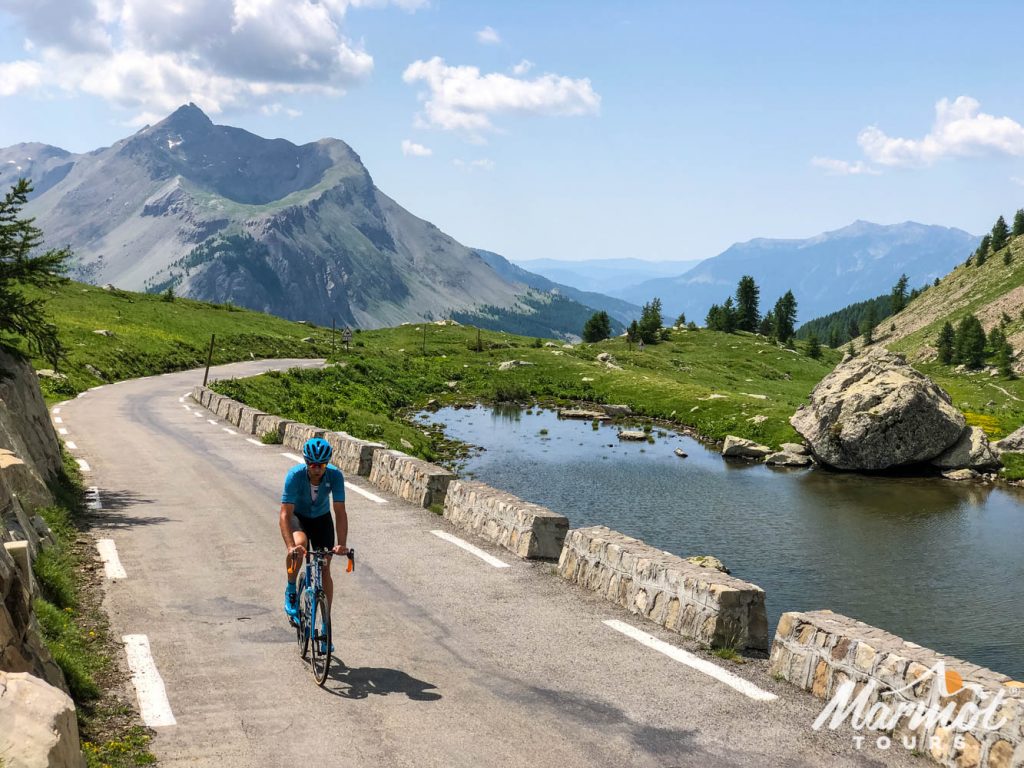 We ran our two of our new Classic Cols of the Southern Alps trips this year and WOW! What a trip this was…
What did riders love? The climbs, naturally – Col de Vence, Col de Turini, Col de la Cayolle and Col de la Madone, to name a few. The highlight of the trip for most was the magnificent Cime de la Bonette, which at its highest point reaches 2,802m, making it the highest surfaced road in Europe. The perfect mediterranean climate and the huge variation in scenery – from rugged gorges with sheer cliffs and pine forests to lush green pastures – really make this the perfect European cycling holiday destination. Add to this the relatively quiet roads and infamous climbs of Le Tour and it's no wonder one of the 2020 dates for this trip is nearly sold out.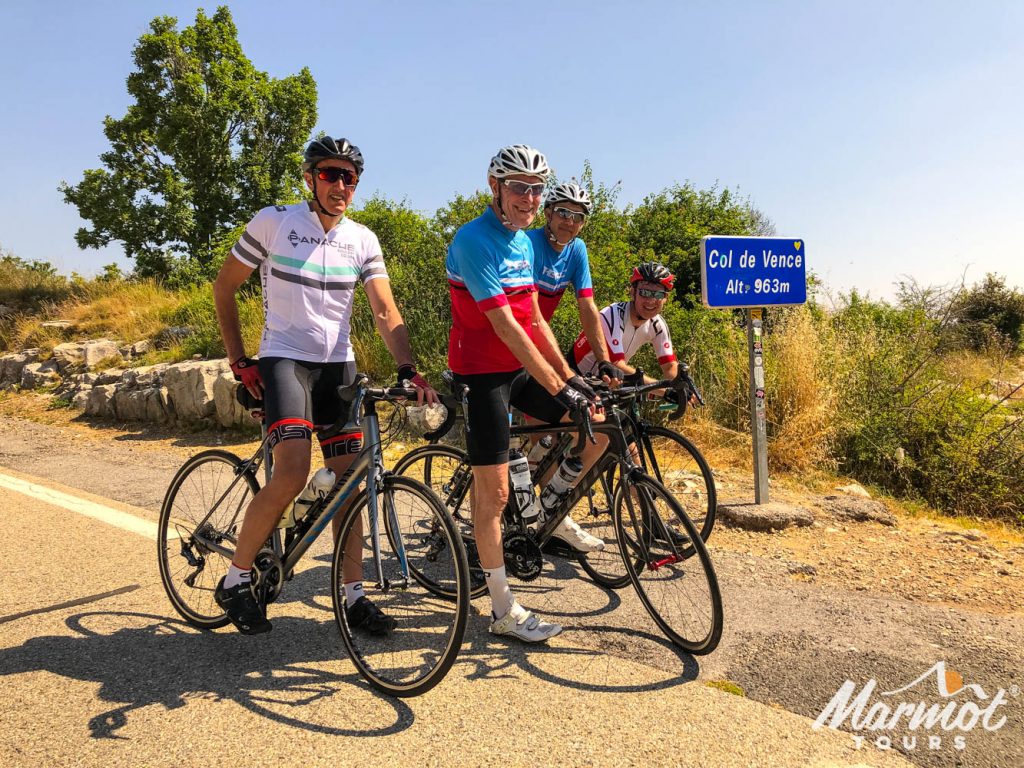 This is a 'Classic Cols' style holiday so you have ultimate flexibility with your route choice each day – there's never any pressure to keep up with the group on a Marmot Tours holiday such as this and neither will you be obliged to wait for slower riders – this is YOUR holiday and we're here to help you achieve YOUR goals, whatever they may be.
Marmot Tours Support
Having two experienced guides and support vehicles are the key to the level of support we offer – it's one of the things that sets us apart from the rest. For more information on the flexibility we offer you, do read our Classic Cols holiday page on our website.
So successful were this year's trips that we're running four departures for this holiday in 2020:
28th June – 5th July
5th – 12th July
5th – 12th September and
12th – 19th September.
If you'd like to tick off some of these climbs yourself next year, just drop us an email or give us a call on 01373 830409 if you'd prefer to talk. We're here to help you find the cycling holiday that is best for you.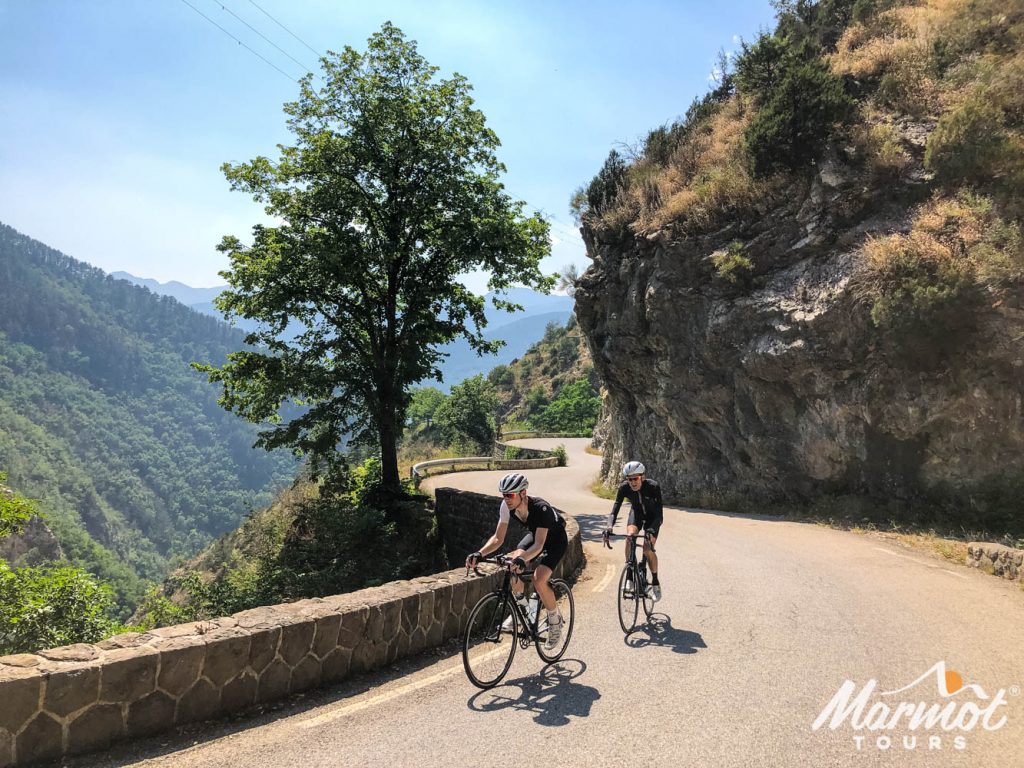 ---
Looking Back at our 2019 Events…
We had a great summer introducing more cyclists to Marmot Tours and this year saw us set up camp at the Evans Cycles King of the Downs sportive in Crawley in June; L'Etape UK in Amersham in July and finally at Sodbury Sportive in August. If you're receiving this newsletter because you came to see us at one of these sportives, Welcome! It's great to have you with us. Maybe you've already been tempted to book on one of our road cycling holidays, so we hope to see you in the saddle soon!
Marmot Tours Service
We're always at the end of the phone if you'd like to discuss any of our holidays or even if you want to run your questions by us … What should I bring? Am I fit enough? Will I need my GPS?Do check out our FAQs for answers to the most common queries we receive, but you might also like to check out a recent blog we posted: Top 10 Things to Take on a Cycling Holiday. You can also email or call us on 01373 830409 if you'd rather talk in person. We're always happy to help – it's really important to us that you choose the holiday that's right for you and your goals, which is the reason we retain a one-to-one booking process. We don't believe an online booking system would necessarily give you the best holiday – we prefer human contact and believe our personal service is one of the things that makes us special. We hope you agree!
---
2019 Marmot Tours Instagram Photo Competition Reminder!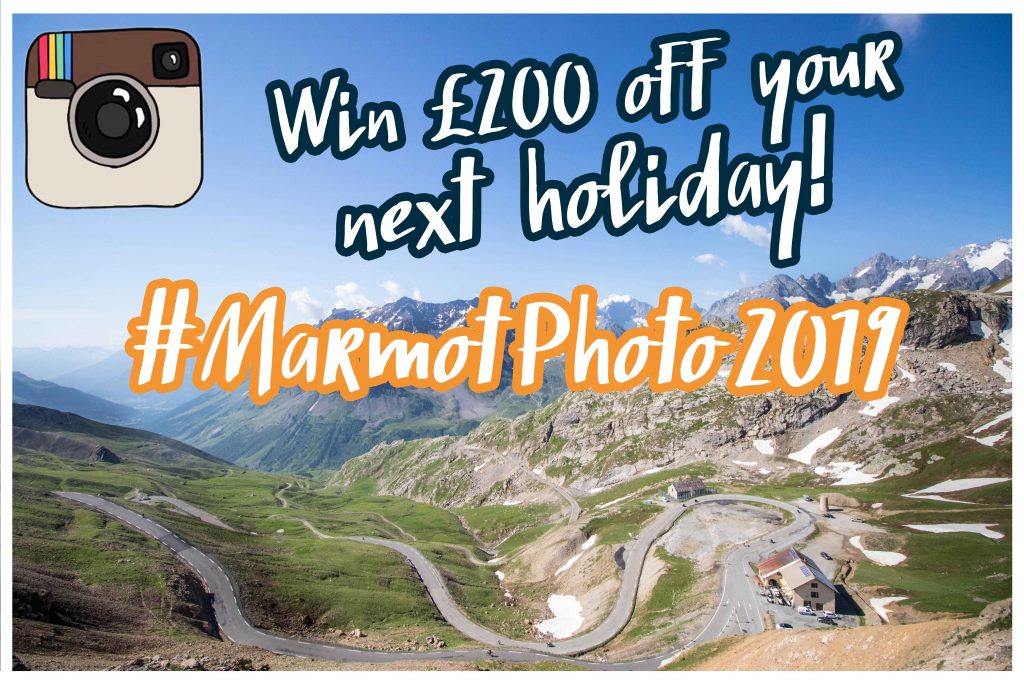 There are only 4 weeks left until the last date for entries into our Instagram photo competition. We'll then have the unenviable task of deciding whose picture will win them £200 off their next Marmot Tours holiday. Judging by the entries we've received so far, it's going to be tough!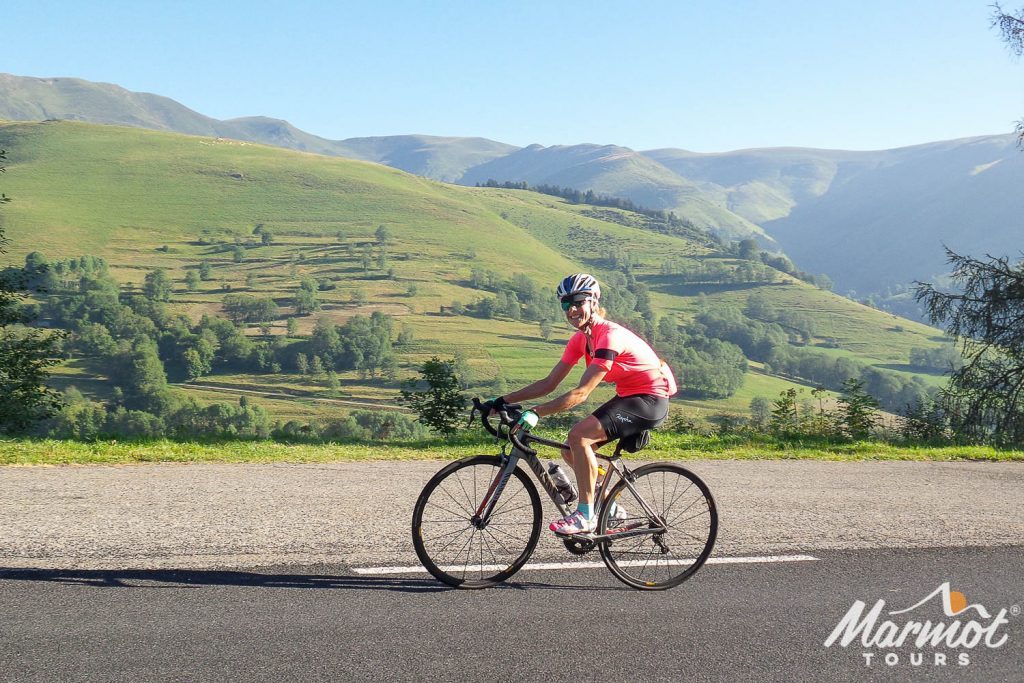 If you haven't yet submitted an entry, don't forget to use the hashtag #MarmotPhoto2019 on Instagram to share your favourite 'Marmot Moment' to be in with a chance of winning. Pictures can be taken anywhere on the planet, either on a #MarmotTours holiday or on your Saturday morning club ride. Basically, we want to see what fun you're having on two wheels! Whatever you choose to share, be sure to use the hashtag#MarmotPhoto2019. And if you're not already on Instagram, maybe this will give you the nudge to sign up? We'd LOVE to have more followers and who doesn't like £200 off a holiday?!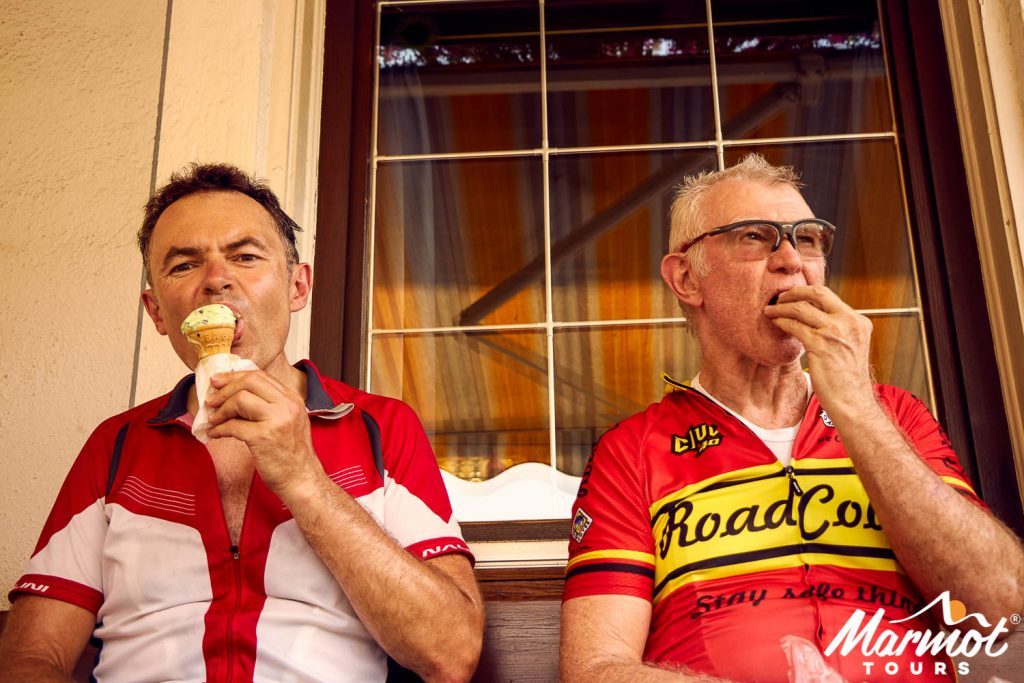 Just as a reminder and as with all competitions, there are some T & Cs: The closing date for all entries is 17 October 2019 and the winner will be announced the week commencing 25 October 2019 on Instagram. The prize entitles the winner to £200 off any holiday, subject to availability. The holiday must be taken by 31 December 2020. The prize cannot be redeemed against the deposit. The competition will run on Instagram only and any entries submitted on other platforms will not be counted, and our decision is final.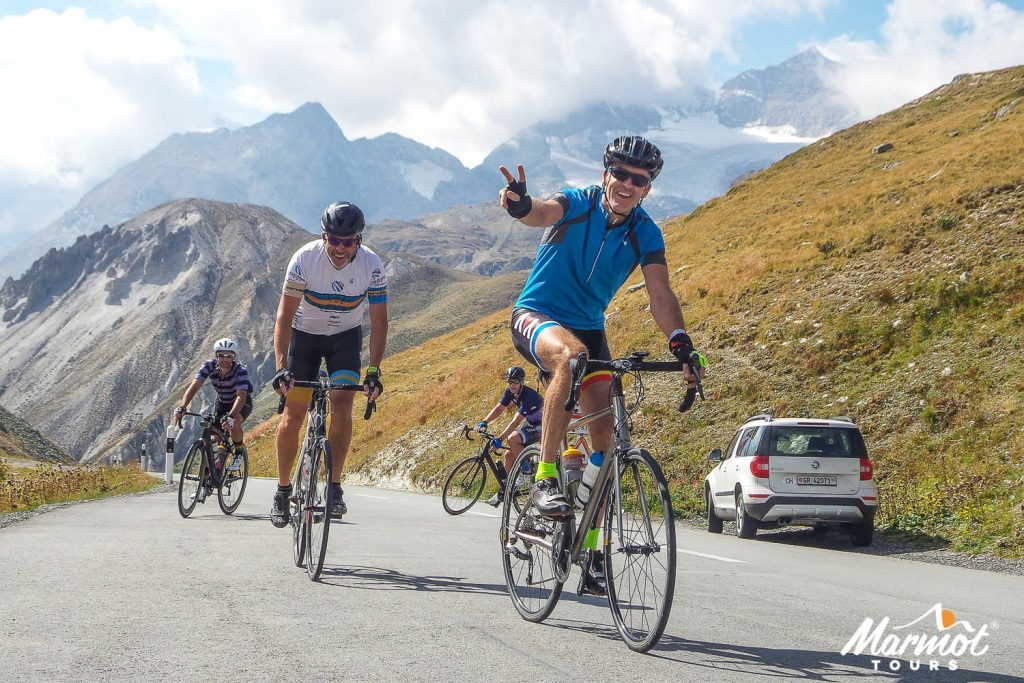 So wherever you've been cycling this summer, whether it be sweating it out on the Stelvio, descending the San Glorio in the Picos (a James Thompson personal favourite!) or negotiating the country lanes of the Peak District, remember to share your pics with the hashtag #MarmotPhoto2019 on Instagram.
Good luck!
---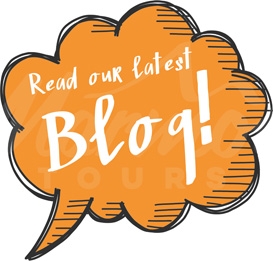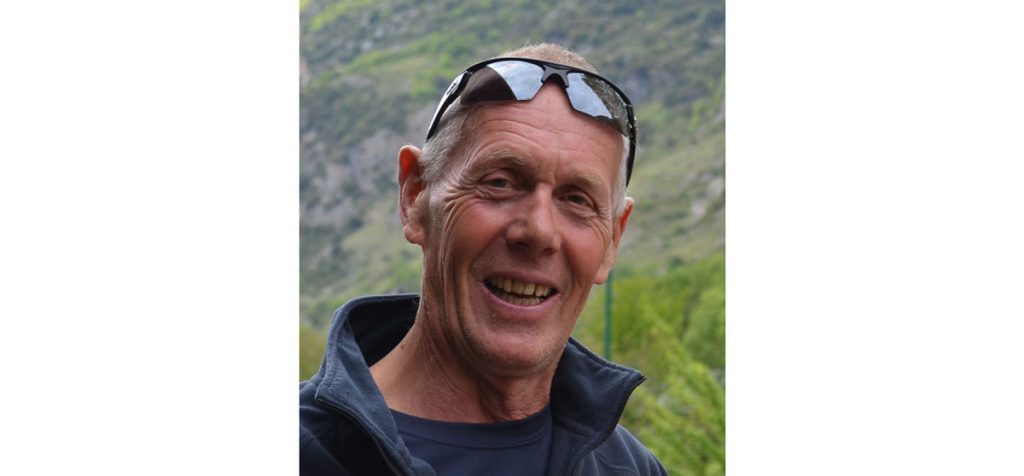 We are deeply saddened to announce that last week, we lost our very dear friend and simply amazing Marmot Tours guide, Merv Capewell. We posted a blog last week as a tribute to Merv, which you can read here.
Merv was part of Marmot Tours' DNA – we really thought he'd just go on forever. It's some comfort that we all have many funny anecdotes about him and such happy memories. Reading the tributes on our Facebook page as well as on the blog shows just how much he was loved and admired by his numerous friends and past Marmot Tours clients. We will miss him so much. Our thoughts are with Merv's wife Jane and his family at this sad time.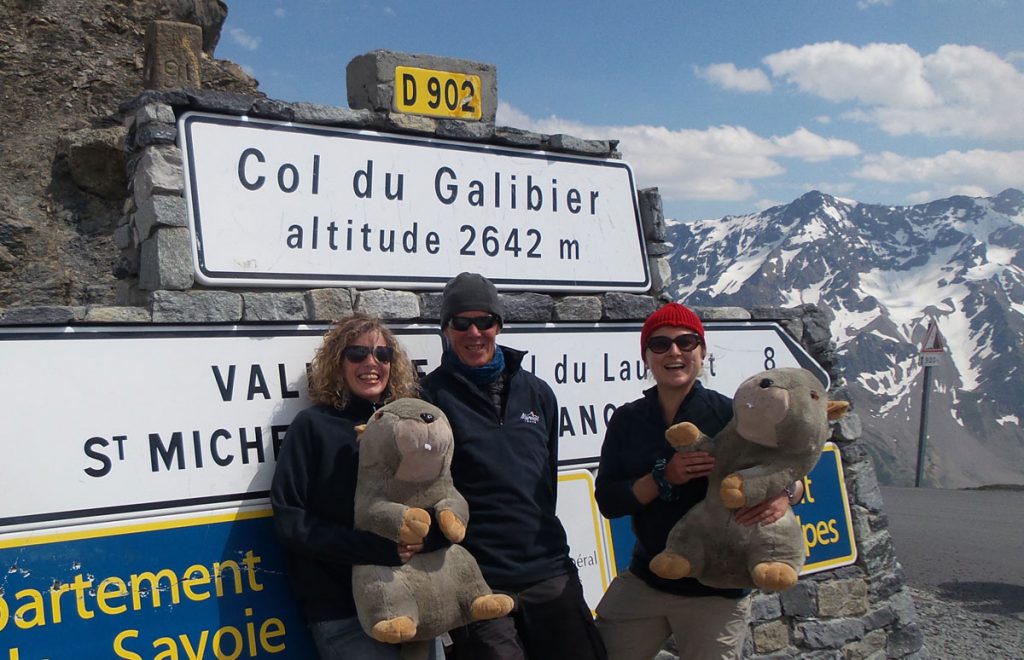 May you rest in peace Merv. Keep on pedalling…
---