In this blog we talk to Kerstin, one half of our Client Liaison Team in the Marmot Tours office. Kerstin has just completed her first road cycling holiday with us, so is well placed to give an insight into what to expect for 'first timers', especially those fairly new to cycling in the mountains….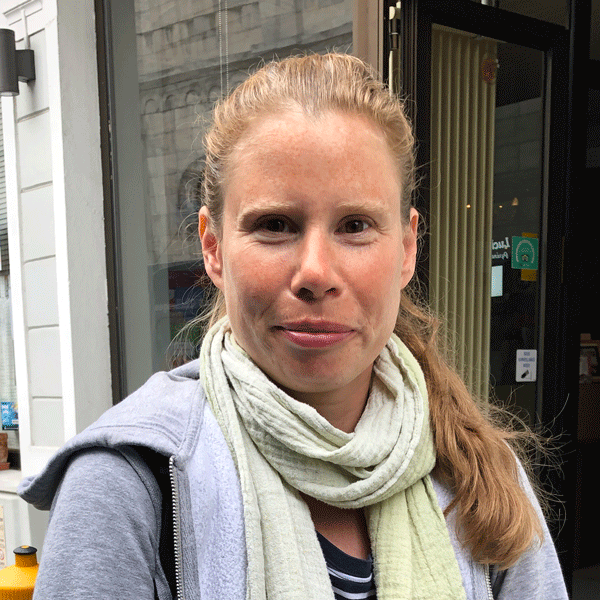 So Kerstin, how did you decide what was the best cycling holiday destination for you?
Firstly, I knew I wanted to do one of our flexible itinerary cycling holidays, as I'm fairly new to cycling so didn't think I could handle one of our Raids!
I had a look at the Trip Notes for all the Marmot Tours holidays so I could familiarise myself with the amount of cycling each day and each day's ascent. Having never been to the Pyrenees, I thought the weather looked good and there were lots of route options, which was important to me. Also, I liked that there was a rest day in Luchon – I thought I'd need it! So all in all, I thought it was the best choice for my 1sttrip.
Did you worry about not being fit enough?
Yes, a lot! Although I enjoy cycling I'd never cycled more than 20 miles in one go. That's why I decided to go for a trip towards the end of the season, so I had a lot of time to train on my commute.
How did you train, then?
I started commuting to work and back between December and September. Initially, that was a round trip of 15 miles and I did that about three times a week. Then my commute increased to a 28 mile round trip and I did that about twice a week.
On the weekends I just tried to get out on the bike as much as I could, to increase the amount of time I spent in the saddle.
How long had you been road cycling before your holiday?
I hadn't! I trained on my MTB and for the last month, I borrowed a road bike from a friend, just to get a feel for the gears, dropped bars and saddle, which really helped.
So did you take a bike or hire one?
I hired one from Marmot Tours. Even thought I'm not an experienced road cyclist, it was easy to get the hang of the gearing and was really lovely to ride. I was very happy with it and would definitely hire again next, time – it was so convenient. Plus the guides went over the bike and gave it a clean at the end of each day and as if by magic, it was ready and waiting for me every morning!
Did you go on the holiday as a single traveller or with others?
As a single traveller – I didn't know anyone prior to the trip. I was a bit apprehensive as there was only one other female solo traveller booked to go but actually, it really didn't matter. Everyone mixed so well together as a group.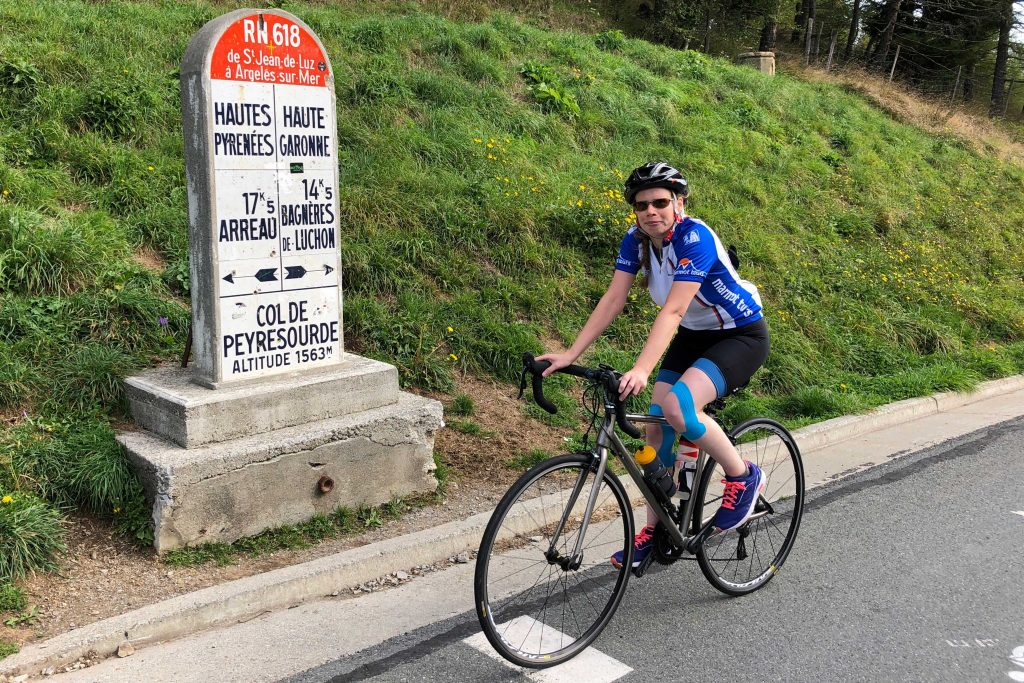 What worried you most before the trip?
All sorts of things! I worried about giving up while on the trip and not being able to cycle every day due to lack of fitness. Or not being able to enjoy it by feeling pressurised so I worried about being too slow and holding people up. I was worried too about people being really competitive.
It turned out there was a fantastic team spirit; everyone encouraged each other and praised each other for their achievements every day, which was really lovely.
So…tell us about the cycling
I did much better than I could have ever hoped for. I completed 4 'classic' routes, 1 of the 'green routes' – longer than the classic routes but with less ascending – and also had one day off. I'm very proud to say I made it up the Tourmalet on the last day, which I doubted at the beginning of the trip. However, the itinerary for this trip was designed to really build your confidence across the week. Each day you start believing in yourself more and more and your confidence grows.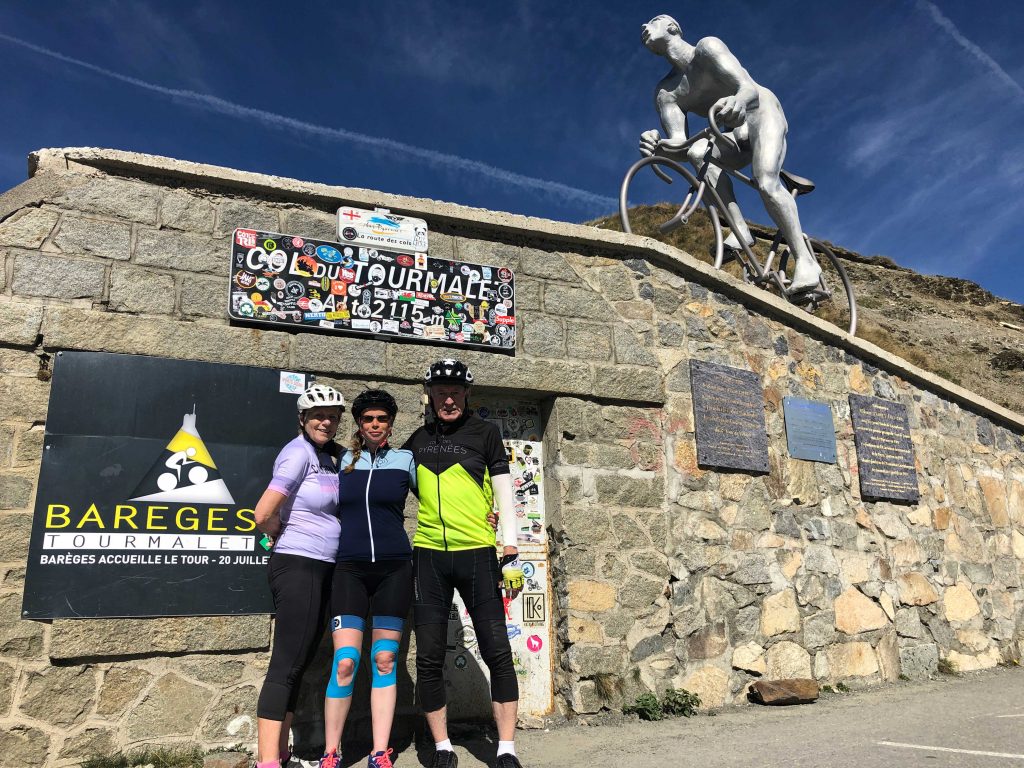 What support did you get from Marmot Tours each day?
The guides were absolutely amazing – even more than I thought they'd be. I don't know where to start! Knowing that on the top of each col you have someone waiting for you, plus having their mobile numbers and being able to call them with any issues was really good to have in the back of your mind. It was amazing to hear the klaxon whenever they passed you in the van, spurring you on. It always lifted my spirits!
At every col we could get peanuts, jelly babies, cake, oranges, melon, bananas, tomatoes – you name it, as well as top up your water bottles. It was really motivational when they cheered you on when you made it to the top, taking pictures of you to commemorate your success.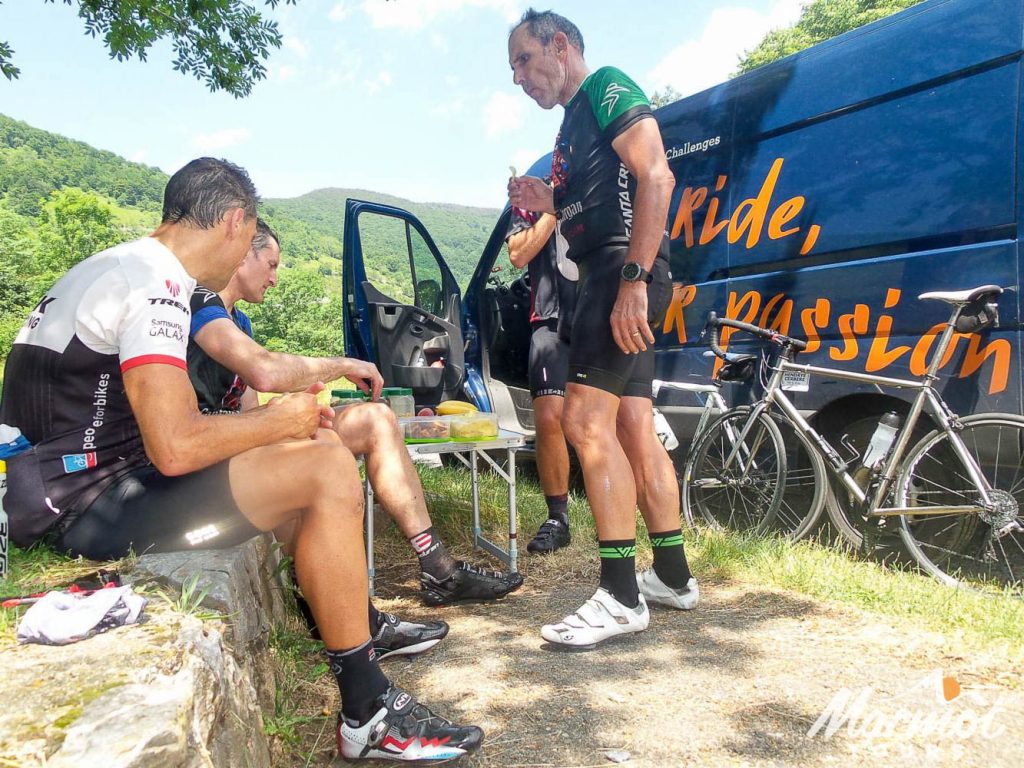 Did you cycle on your own or with others?
Initially on my own but then luckily I found a lovely American couple who became my cycle buddies and we went at our own pace going up, and waited for each other at the top of cols. I'm a nervous descender so took my time but they didn't mind waiting for me at the bottom of steep sections and we cycled together on the flat.
What did you do for lunch?
We made the most of the amazing French cafés and bakeries en route and had everything from croque monsieurs to crèpes to filled baguettes, which were perfect for giving us the energy we needed for the rest of the day. It was lovely being able to chill out and enjoy that side of the holiday, as well as the cycling!
We sometimes saw other riders from the group to say 'hi' (usually when they were just leaving the café!) but then stuck to our own pace.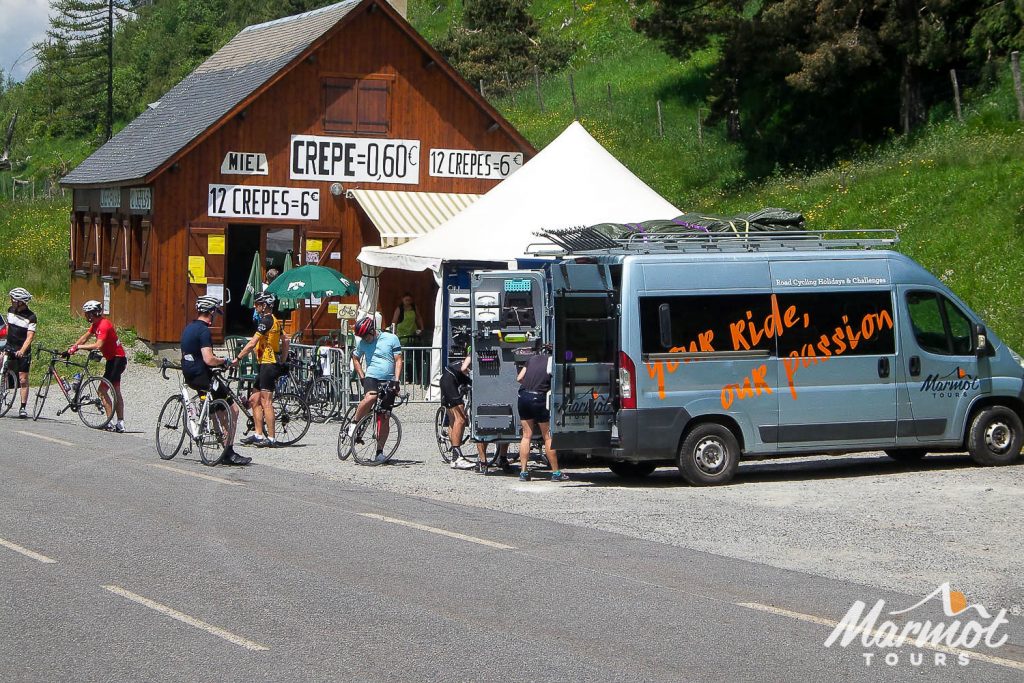 What time of day did you get back to the hotel?
We always managed to get back in good time for the evening meal, ranging between 4 and 6pm.
The evening meal was at 7.30 each evening so we had plenty of time to chill out, have a shower and mingle with the group in the bar before dinner, which was really sociable.
What was the size of the group? How did the dynamics at dinner work?
There were 20 of us. It was nice to catch up with the other riders who I didn't cycle with and find out about their adventures each day, which cols they went up, to look at their photos and compare notes. There was great camaraderie and banter with everyone. We all got on so well that it didn't matter who you sat with at dinner each evening.
Were there any female cyclists in the group?
There were 5 of us and everyone mixed together really well.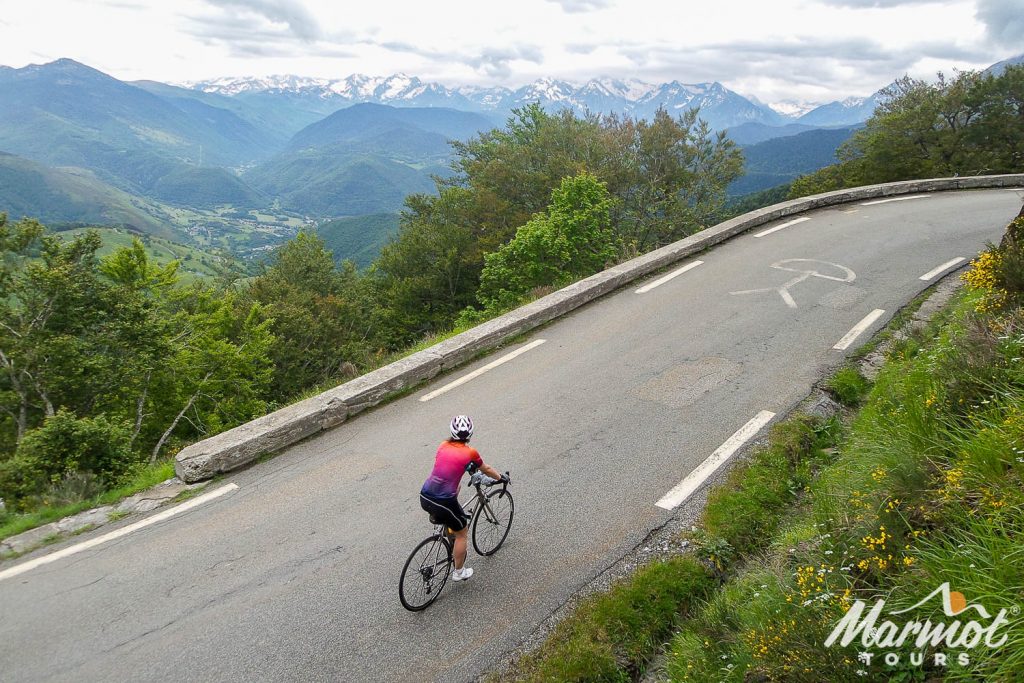 You said that there was a rest day….
Yes! It was really nice to have a breather, having never cycled that many consecutive days. It was also lovely to have a look round Luchon, a pretty spa town with a market and lovely walks. I actually treated myself to a massage, which was a real treat in the middle of the week!
Every day we had the option to hop in the van if we'd had enough and one of my cycling buddies actually took that option for a really steep descent she wasn't sure about. I thought this was so much better than if we'd had cycling guides, as my buddy was driven down the steep section while the other guide in the other van was elsewhere supporting a different route and other riders. This just wouldn't have been possible if we'd had guides cycling alongside us. There was never any judgement from the guides or the other cyclists about hopping in the van – it was just so chilled out.
Would you go on another cycling holiday again?
Definitely! It was one of the best things I've ever done. I'm already planning my next one.
So what's your next cycling trip?
Something in Spain. I hear there's another trip to Andalucia in the pipeline and I quite fancy that. I also like the look of Sardinia or Corsica, or even the Picos…who knows! I could always jump in the van if I'm struggling, so I'm going to broaden my horizons!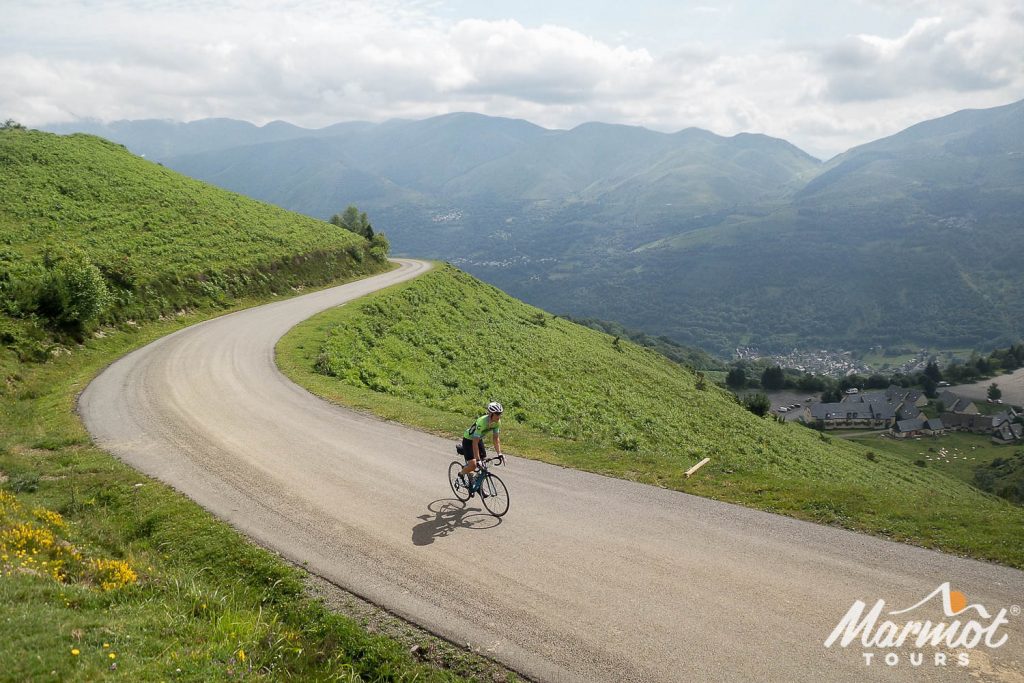 For more information on any of our cycling holidays, please do get in touch by email or give us a call on 01373 830409 – it's really important to us that you find the right cycling holiday for you, taking into account your experience and your aspirations. It's your holiday after all!
To see other questions we get asked about our cycling holidays, check out our FAQs.
Other blogs you may like:
Top 10 Things to Take on a Cycling Holiday.
Tips for Training for the Mountains on a Cycle Commute
Top Tips to Master the Mountains
As a Female Cyclist, Why I Love Marmot Tours