TOP 10 CYCLING CLIMBS: What are YOUR goals for 2022?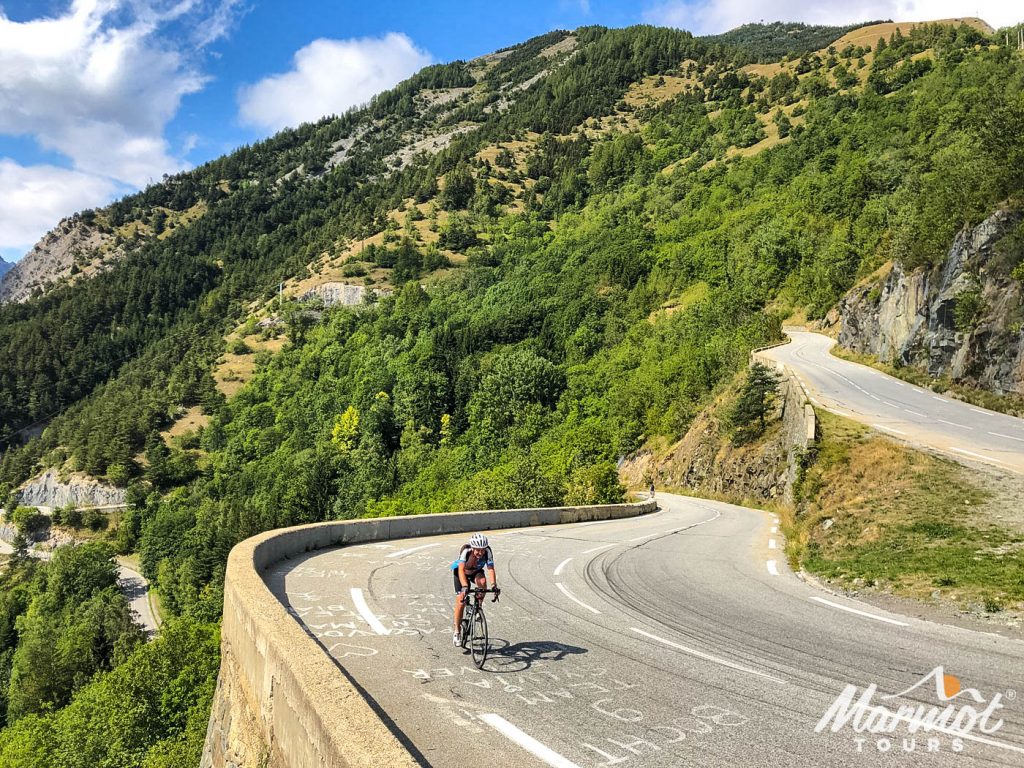 We've compiled our TOP 10 CYCLING CLIMBS that we think every cyclist should have on their bucket list when thinking about their next road cycling holiday. With 2022 being the REAL return to travel (we hope!), if you haven't already, now's the time to set out your ambitions, whether for this year or next. In this month's newsletter we give you the first five from our list (hold tight until next month for the next five!). Here's our guide to the best cycling climbs to get under your belt…
Col du Galibier
The Galibier really has to be on your list! There's good reason why French cyclists call it the 'Giant of the Northern Alps'. It's such a beast that even the 'hump' in the middle – otherwise know as the Col du Télégraphe at 1568m – might be seen as an 'also ran'! On this climb you are surrounded by the enormity of the Alps and the scenery is simply breathtaking. Unlike many Alpine climbs, there are few trees; you snake your way through rocky outcrops, glaciers and have a 360 degree view of snow-capped peaks. This legendary road cycling climb has got to be top of your list, or near it.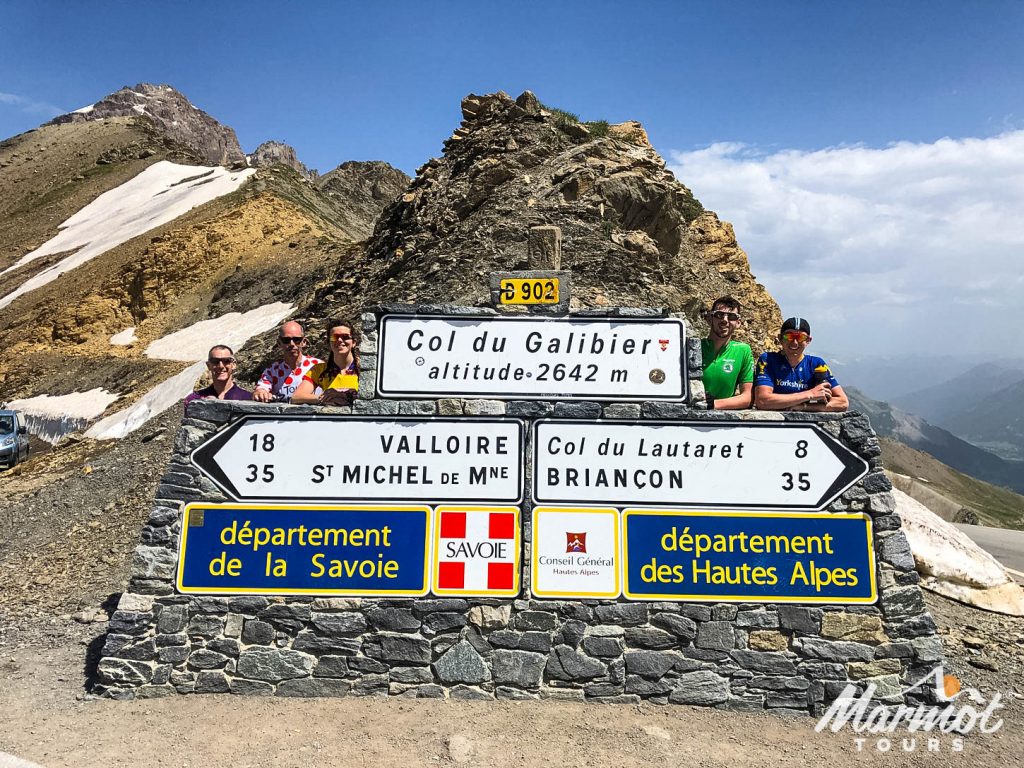 THE STATS:
Length 35km; Altitude 2,642m; Max gradient 11.3%; Avg gradient 5.5%
Cycle the Galibier on: Alpine Classic Cols, Alpine Highlights, Raid Alpine (Geneva to Nice), Raid Alpine (Nice to Geneva)
L'Alpe d'Huez
With its trademark 21 hairpin bends, L'Alpe d'Huez is THE Tour de France classic and also the final ascent of La Marmotte Granfondo sportive. It's arguably the most infamous of all road cycling climbs; many a gruesome battle has been fought on its slopes and it features again in this year's Tour. In fact, our special Tour de France trip this year will be focused around the stage ending itself (we're based in the village for 3 nights of the holiday). Our top tip when cycling Alpe D'Huez? Don't start too fast. If you've already conquered it, you'll know what we mean!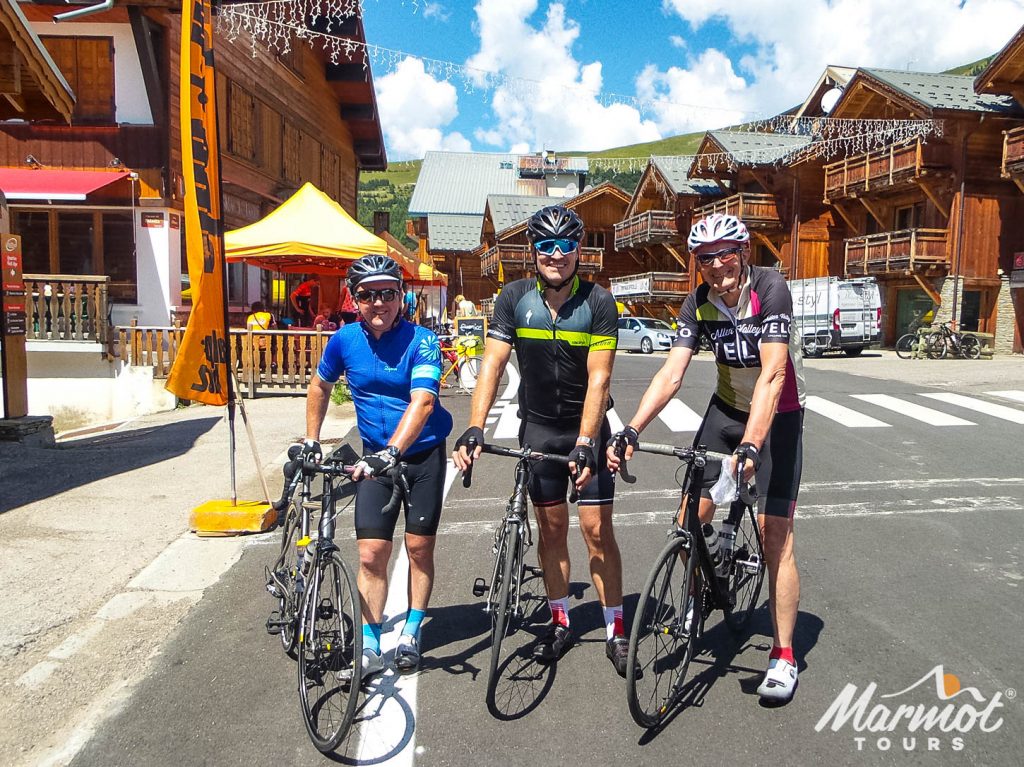 THE STATS:
Length 14km; Altitude 1,845m; Max gradient 19%; Avg gradient 8%
Cycle Alpe d'Huez on: Alpine Classic Cols, Tour de France 2022: L'Alpe d'Huez
Mont Ventoux
Otherwise known as the 'Giant of Provence', there is a certain mystique that surrounds this iconic, lone, limestone-capped mountain. The notoriously volatile weather conditions – anything from blowing a hoolie to an eerie cloak of mist to baking sun reflected off the moonscape – all add to its legendary status. The memorial to Tom Simpson who died during the 1967 Tour can initiate a sense of melancholy in many cyclists, especially in the last 6km when the legs are feeling heavy. But get to the towering weather station beacon at the summit and you'll be surrounded by cyclists with ear to ear smiles. All in all, it's definitely a climb that every cyclist needs to bag.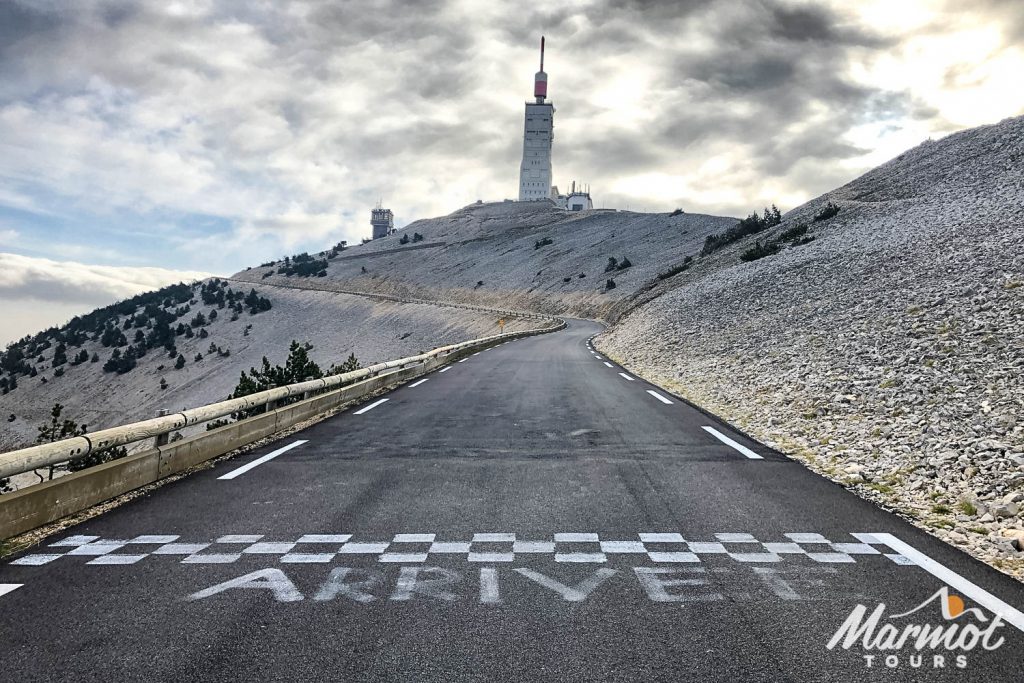 THE STATS:
Length 21km; Altitude 1,911m; Max gradient 15%; Avg gradient 9%
Cycle Mont Ventoux: Ventoux & the Verdon Gorge, Ventoux Club des Cinglés Challenge
Alto de l'Angliru
Possibly the toughest climb in cycling. While not especially long, the average gradient hovers around 14% which in itself is a challenge. Throw in the 24% section and you've got a beast of a climb. It's become a Vuelta d'Espana classic since first being introduced in 1999 to rival the status of Alpe D'Huez. Thankfully, it's optional on our Picos trip, but if you do choose to take on this monster climb, we'll support you through every rotation of your pedals.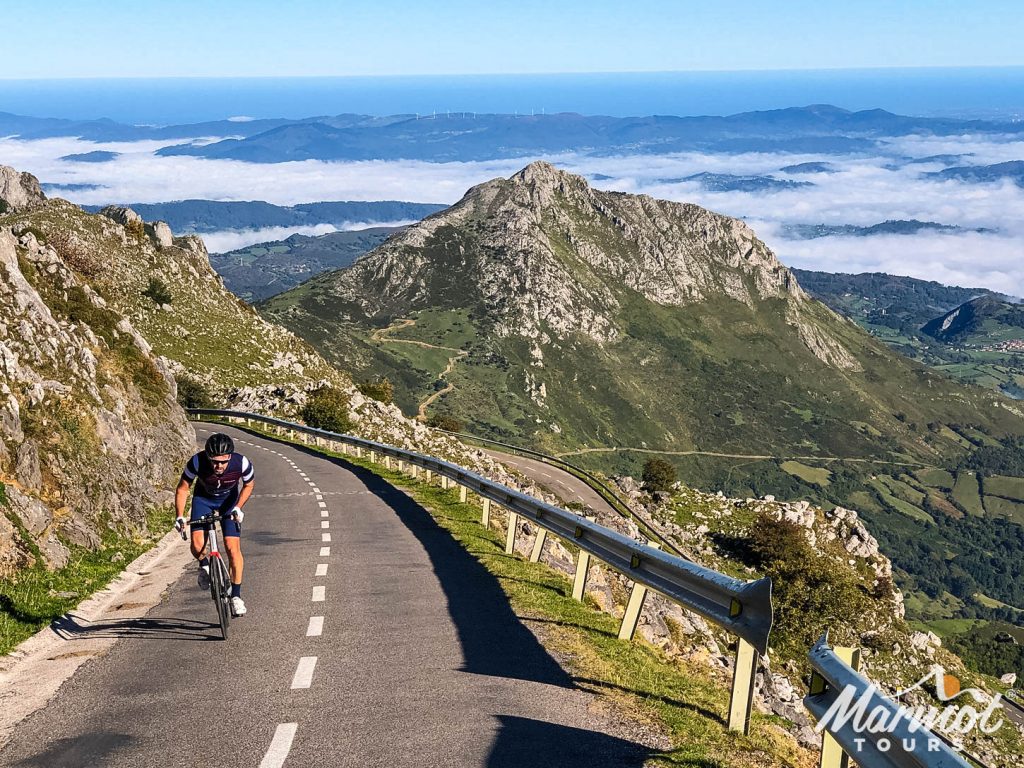 THE STATS:
Length 13km; Altitude 1,570m; Max gradient 24%; Avg gradient 14%
Cycle L'Angliru: Classic Climbs of the Picos & l'Angliru
Col de l'Iseran
At nearly 50km long, this truly is an EPIC climb! It's France's highest mountain pass and once you're away from Val d'Isere and the traffic, you'll find the air crisp and the Alpine scenery absolutely breathtaking. It's a monster but completely worth it. Thankfully the gradients are manageable but you'll know you've climbed nearly 50 clicks by the end of it, put it that way! The descent is one of the best there is. Make sure this ride in on your list.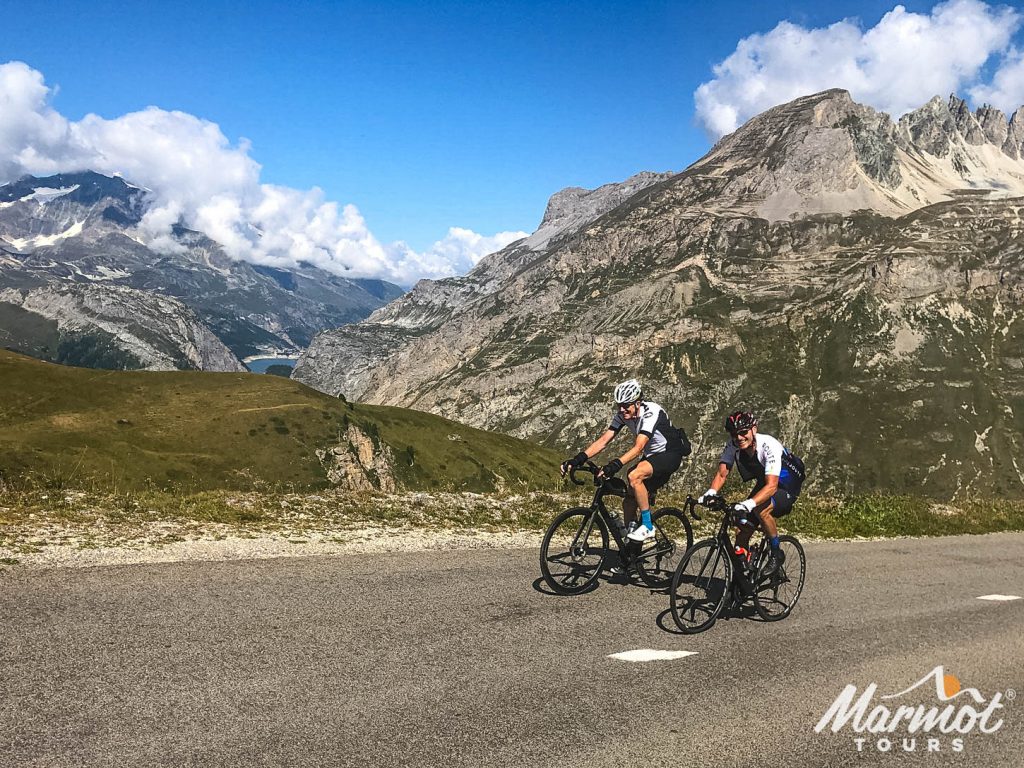 THE STATS:
Length 47km; Altitude 2,770m; Max gradient 10%; Avg gradient 4.5%
Cycle L'Iseran: Alpine Classic Cols, Raid Alpine (Geneva to Nice), Raid Alpine (Nice to Geneva)
Remember to open up your next newsletter from us for our remaining five top cycling climbs. We're taking bets now for what will make it onto the list….
---
The latest on our carbon offsetting projects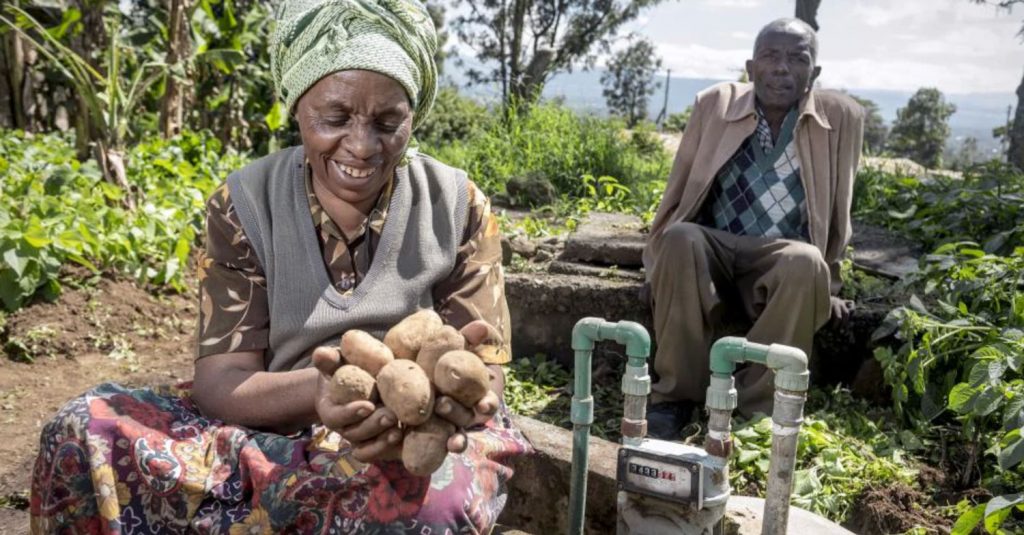 While our business is road cycling holidays in the mountains of Europe, we're very conscious of the harm that travel does to the environment. What can we do to reduce our emissions? Firstly, we're reducing staff travel as much as we can. Also, since the beginning of 2021 we've been offsetting all our van mileage and staff travel with carbon offset projects provided by Gold Standard. We understand that carbon offsetting is not the answer to the current climate crisis. However, we hope that by offsetting our carbon we go some way to compensate for our carbon emissions.
Each member of our office team has selected a project for us to support. These range from reforestation to renewable energy to household cookstoves, and they are all over the world. Just one example is a Biogas Programme in Kenya. Domestic biodigesters provide a way for households with livestock to reduce their dependence on polluting firewood and expensive fossil fuels. The programme provides biodigesters to individual households; cooking on biogas is fast and smokeless, improving health among women and children. This project also increases crop yields and increases income.
We're constantly on the lookout for more environmentally friendly ways to do every aspect of our work. If you have a spare moment, you could read our full Environmental and Social Responsibility policy which outlines the other ways in which we're trying to reduce our impact on the environment.
---
Book your road cycling tour direct with us!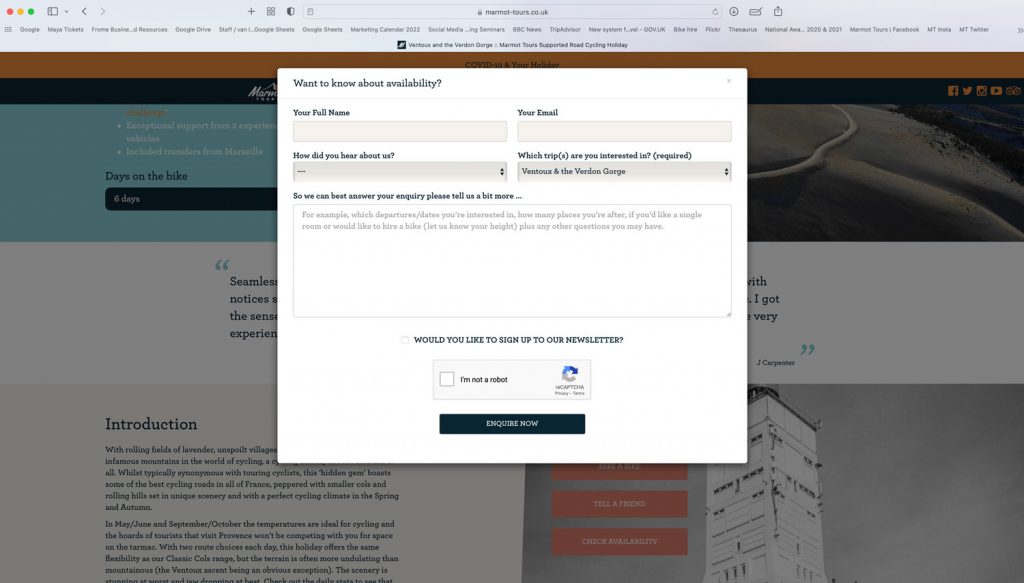 You may have used tour finders in the past, for example Pedl Tripr, Cyclist magazine's Cyclist Tours website, road.cc or sportive.com to search for a cycling holiday. These are all actually the same directory: Pedl Tripr has partnered with other websites to offer a one-stop-shop tour finder.
Our holidays are listed on these tour finders, even though you won't see our branding. There are also numerous other cycling tour operators' holidays listed on these directories.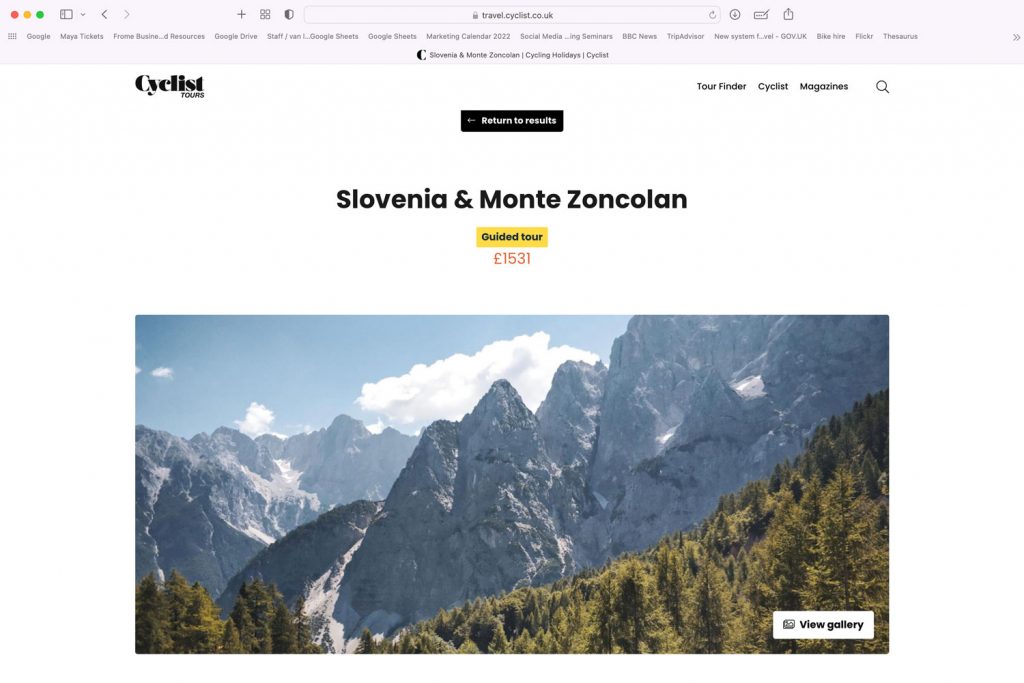 However, we wanted to make it clear to you, our Marmot community, that you won't find extra places, 'hidden' availability or cheaper deals for our holidays on any directory site or portal. If you're interested in coming on holiday with us, or even just want to ask a few questions while you're researching your holiday options, always get in touch with us directly by emailing [email protected] or calling (0044) 01373 830409. We can give you tailored advice, depending on your cycling goals and holiday aspirations, to ensure you find the holiday that's absolutely right for you.
---
Busy working on the fine detail of your cycling holiday…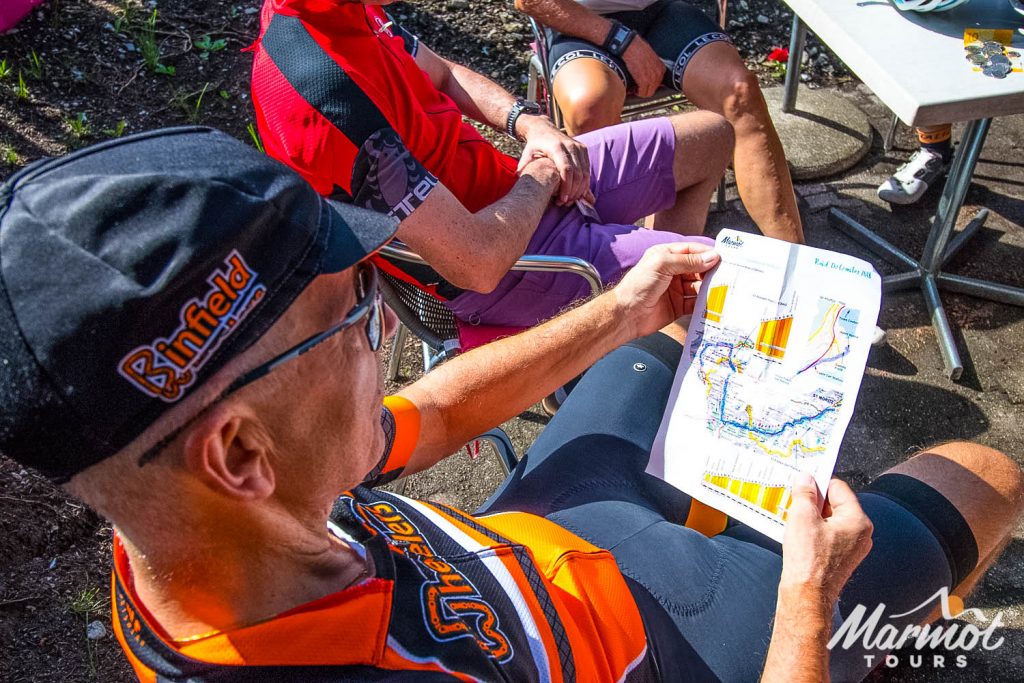 With only five weeks to go until our first departure of 2022, it's that time of year when we're knee-deep in planning. In other words, adding the 'Marmot Touch' to your road cycling holiday: the differences you'll see and appreciate when you're on a Marmot Tours road cycling tour. Everything from ordering spare tubes and CO2 cylinders, to the tubs of chamois creme we keep in the back of every van – for when you've run out or forgotten yours! From writing meticulous route notes and collating GPS files, to making sure our fleet of bikes is in tip top condition and our eight support vans are equipped for almost every eventuality while supporting you on the road.
The best guided road cycling holidays in Europe for full support
You might have heard us say this before: we leave no stone unturned in the preparation of your cycling holiday and it's what we pride ourselves on. In fact, we'd go so far to say that we're THE BEST road cycling holiday company for cycling in the Alps, Pyrenees, Picos and Dolomites when it comes to supporting YOU.
You've put in the training, whether it's been on local roads, on your turbo or a mix of both. You've no doubt been cold, wet and cleaned your bike numerous times over the past few months…or even two years…thanks Covid-19! You've worked hard and you've missed your holidays. We get it: 2022 couldn't have come soon enough for any of us. We cannot wait to get back to what we do best: supporting you on your road cycling holiday in Europe and experiencing the continent's best cycling climbs. Remember that if you've any queries pre-departure, please don't hesitate to get in touch on 01373 830409 or of course, you can email us.
---
That's all for now, Marmoteers. By the time this lands in your inbox there'll only be a month or so to go until our first trip of the year. If you're on a Spring trip, we wish you the best of luck with your training and can't wait to see you! Until next time, happy pedalling!
---