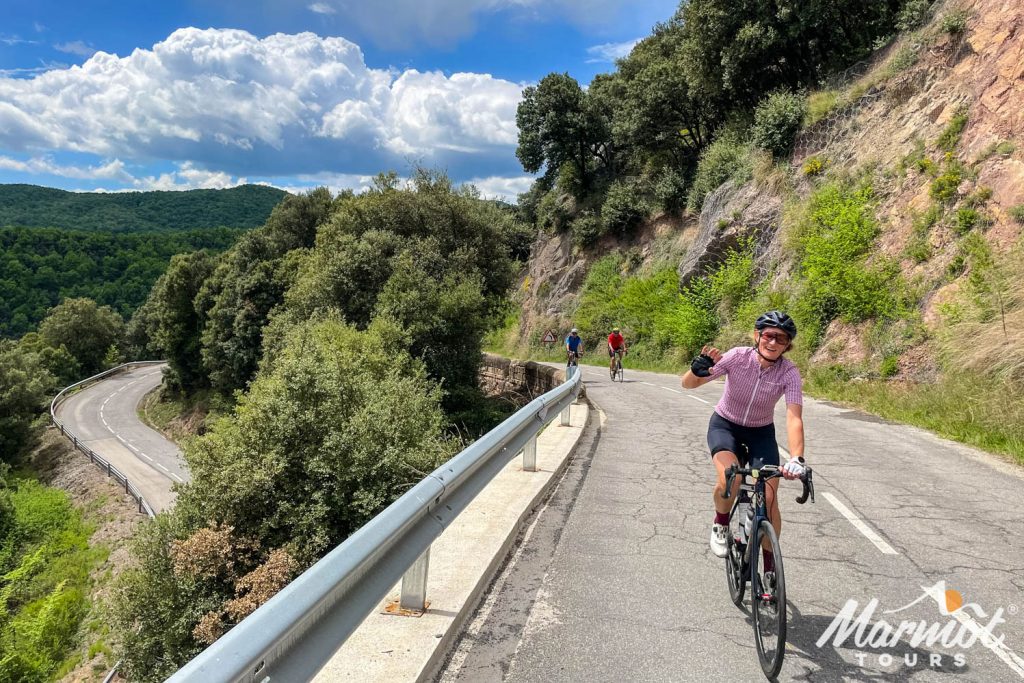 Spring road cycling holidays in Europe
No matter where you are on the planet right now, and whatever the weather is throwing at you, there's no denying that the prospect of road cycling in Europe in spring is an enticing one. For those of us in the northern hemisphere with winter around the corner, the thought of spending several days in the saddle in the southern European sunshine might just keep us going through the next few months!
Best road cycling destinations in Europe for spring
We've some fabulous trips running in spring 2023, all chosen especially for their climate at that time of year.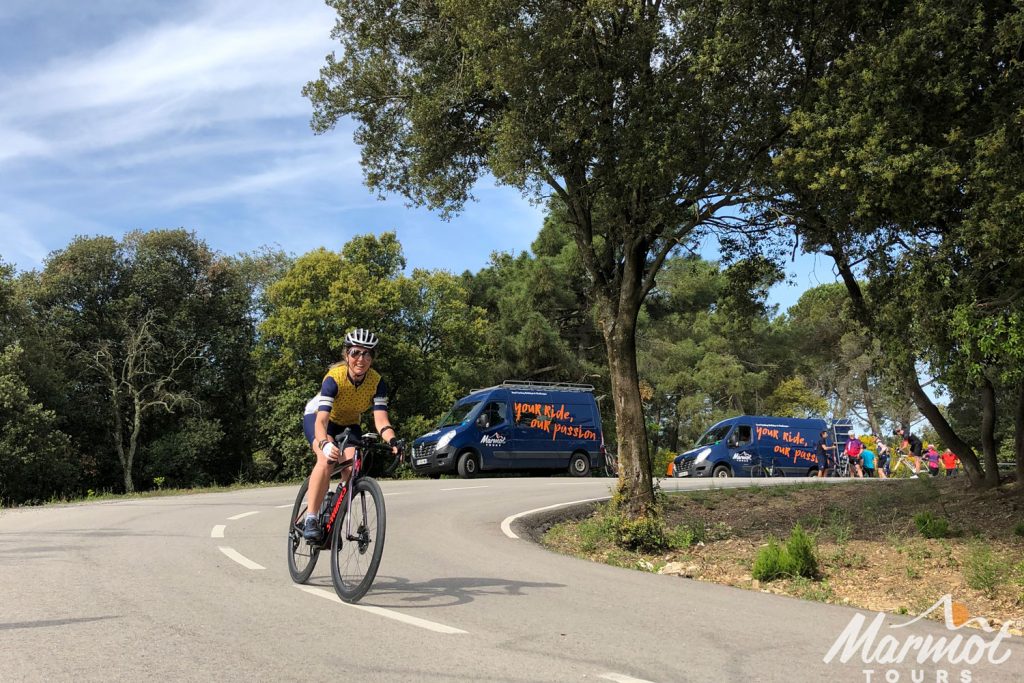 Flexible pace cycling tours:
Catalonia & Girona (Spanish Pyrenees) – see why the pros favour this as their European training base. Smooth, quiet roads, two nights in cycling mecca Girona, fabulous Vuelta climbs such as Vallter 2000, Rocacorba, Coll de Canes & more. Spring availability: 6th-13th May
Ventoux & the Verdon Gorge (Provence) – stunning location with lovely hotels. Experience 'Europe's Grand Canyon' the Verdon Gorge and other hidden gems. Conquer the infamous Mont Ventoux with the option of tackling the Club des Cinglés de Mont Ventoux challenge. Spring availability: 6th-13th May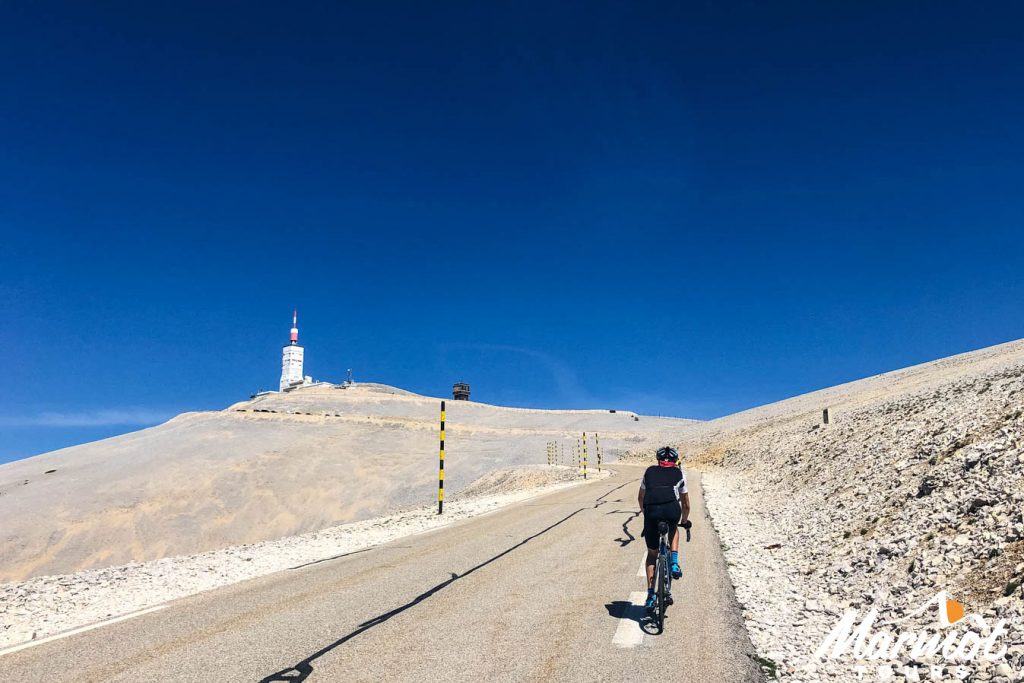 Cévennes & Ardèche (Southern France) – explore this beautiful and remote part of France including the gorges of the Jonte, Tarn and Ardèche. Summit TdF stage ending Mont Aigoual. Spring availability: 13th-20th May
Andalusia (Southern Spain) – fabulous climate for spring and autumn. Beautiful climbs, varied scenery and three nights in historic Ronda. Spring availability: 6th-13th May and 13th-20th May
Why not check out the full itineraries of these great trips on our website? It's our mission to find you the road cycling holiday that's right for you, so do drop us a line to find out more.
---
Road cycling in Corsica & Sardinia: our return to the Mediterranean Isles
We're delighted to be getting back to Corsica and Sardinia, having not been there since 2019. At present we're planning on going to the islands every other year, so if you're keen to enjoy some fantastic riding there, don't hesitate as this will be your last chance before 2025!
Flexible guided road cycling holidays in Corsica and Sardinia
Our Corsican Highlights and Sardinian Highlights holidays are both flexible pace tours – this is YOUR holiday so YOU decide the pace you want to ride each day. Our two guides with support vehicles will support you with everything you need, regardless. There are also route options daily; some days you might want to push yourself that bit harder, depending on how much you've got left in the legs (or how long you'd spent in the bar the previous evening!)
We find that on each trip, mini groups of cyclists tend to form; you soon find like-minded souls who want to ride at the same pace as you, unless, of course, you'd rather pedal on your own – it's entirely your choice.
On each trip, you'll stay in comfortable hotels with local cuisine geared up for hungry cyclists. Some have a pool, so there's the option of a relaxing dip to soothe those muscles at the end of the day.
If you'd like to know more about each island and which one might be best for you – it's a question we're often asked – then head over to our two-part blog Corsica vs Sardinia: A Tale of Two Mediterranean Isles Part I and Part II. A loyal Marmot client, Andy Newman, also was kind enough to write a blog for us, after he cycled both trips back to back. Check out Road Cycling in Sardinia & Corsica: Back to Back Beauties for more inspiration.
Raid Corsica cycling challenge
If it's more of a challenge you're after, we're also offering Raid Corsica in 2023.
This is a fabulous challenge, taking in the whole island. You'll cycle a total of 970km with 14,960m of ascent in 6 days – no mean feat! It's a fantastic route that was created by the Parisian Audax Club (the same being responsible for the Paris-Brest-Paris) and is as tough as (or possibly tougher than?!) the Raid Pyrenean and Raid Alpine, with average daily distances of 161km.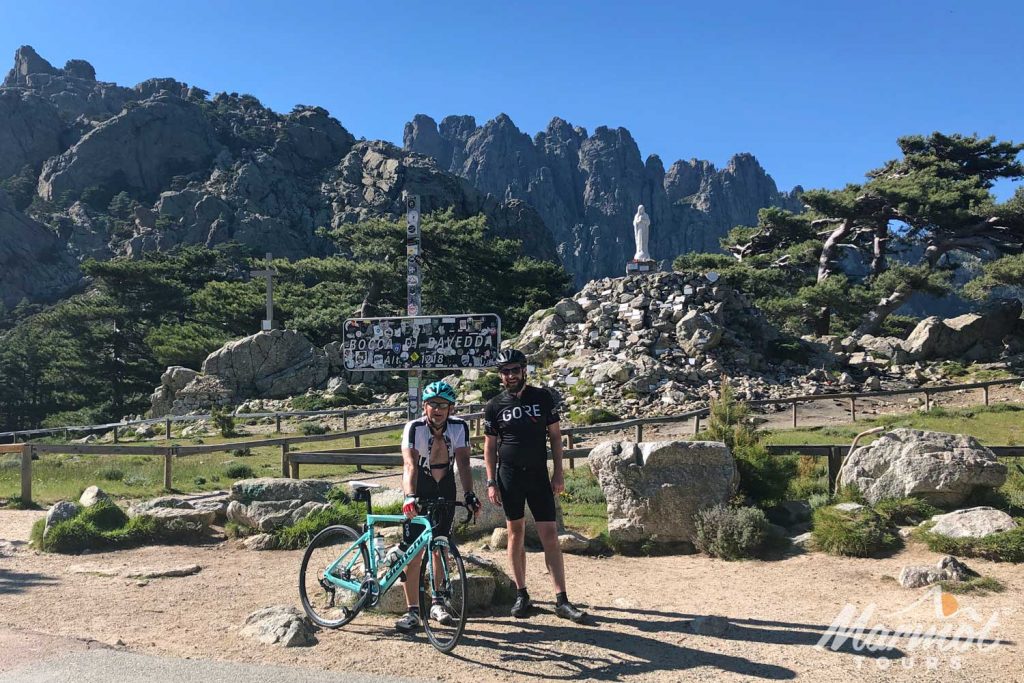 You'll understand exactly why Corsica is known as the 'Isle of Beauty' when you experience the stunning and varied landscapes on this tour. Picture-postcard coastal roads lapped by azure seas, high granite peaks, flatland marshes, gorges, tranquil forests, and hillside villages. It really is very special.
Fully supported road cycling holiday on Corsica
Whether it's a flexible pace tour or a Raid cycling challenge, you can be assured you'll receive peerless Marmot Tours support from two experienced guides, focused on helping you have the best possible experience. They will help you achieve your own personal goals for the week, and will be there for those mechanical mishaps, to top you up with water and watermelon, and to whoop and holler when you're struggling up a col.
Check out the holiday pages for all of these trips on our website and then drop us a line if you'd like to know more!
---
Cycle Alpine & Pyrenean Tour de France climbs with us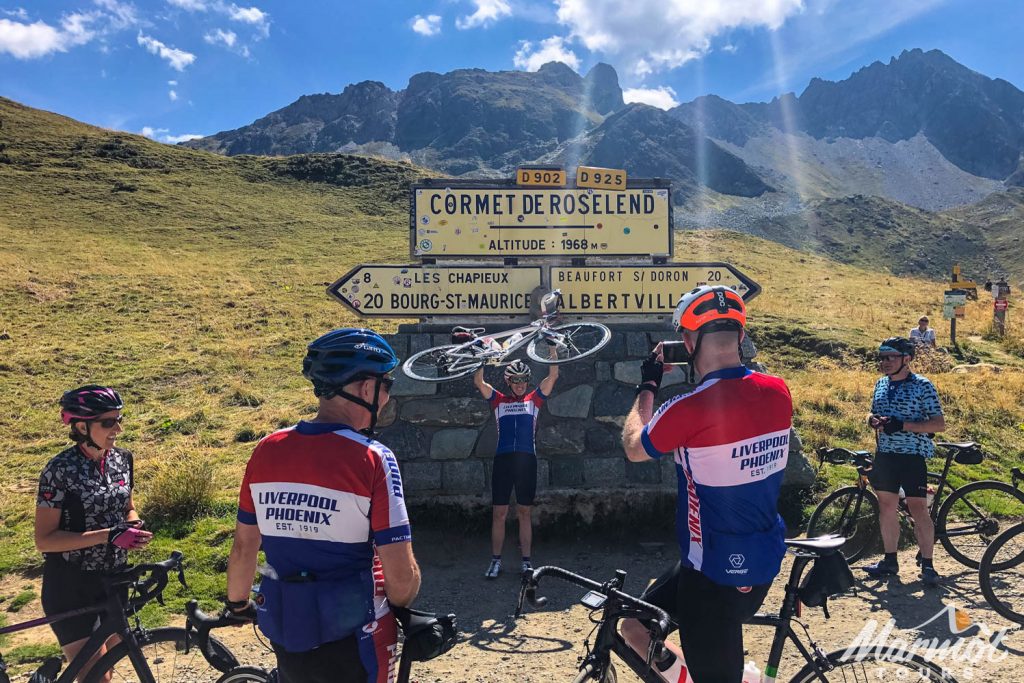 Have you seen the 2023 Tour de France route yet? Fancy tackling the same climbs the pro peloton will be riding? Well, we've several ways you can do this in 2023.
Let's start with the toughest! For those looking for the ultimate cycling challenge, look no further than our Three Stage Alpine Challenge which we highlighted in our last newsletter. DISCLAIMER: THIS IS NOT FOR THE FAINT-HEARTED!
Ride stages 14, 15 and 17 on consecutive days, including the Étape du Tour route, a week before the pros get there
560km with 14,000m of ascent in 3 days
Customary exceptional support from Marmot guides and support vehicles with picnic lunches included (to help you get back in the saddle quickly!)
A unique, once-in-a-lifetime trip, not offered by any other tour operator
Want to know more? Check out the full itinerary on our website and then drop us a line with any queries.
Fully supported flexible-pace road cycling holidays in the Alps & Pyrenees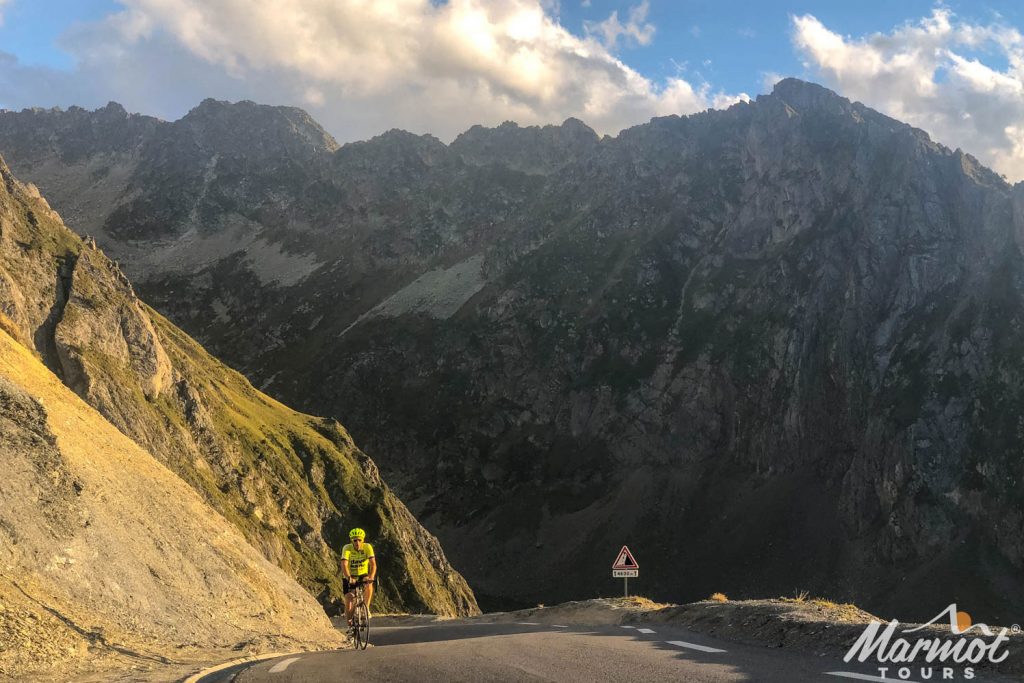 If it's a slightly more 'leisurely' cycling tour you've got in mind, our Alpine Classic Cols holiday includes the Cormet de Roselend, one of the 'biggies' in next year's tour. Alternatively, our Pyrenean Classic Cols trip includes the Col du Tourmalet and Col d'Aspin, which also feature in the 2023 Tour de France.
Raid Alpine cycling challenge
Finally, if you're set on bagging a Raid, both Raid Alpine North to South and South to North include Col de la Ramaz, Col de Saisies, Cormet de Roselend and Col des Aravis.
The choice is yours! As always, just get in touch if you'd like to know more or to discuss your requirements.
---
Best deals on flights 2023
Just a heads-up for those of you not already aware: most airlines have now released their schedules for 2023 – at least for the first seven months, or so, of the year. Consequently, the best deals are there for the taking. This means there's no need to delay booking your Marmot Tours road cycling holiday and as we're already over 50% booked, there's no time to waste!
---
Discounts on road cycling holidays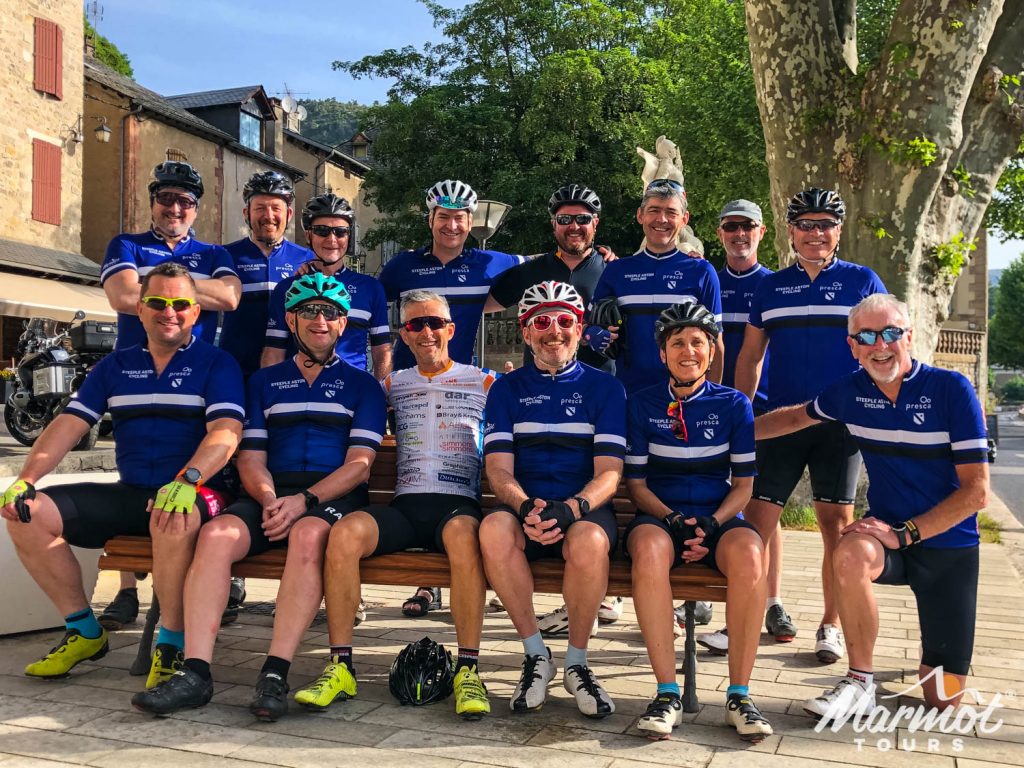 A quick reminder that we have a number of discounts available to make the cost of your longed-for cycling holiday more palatable. Do head over to our discounts page to make sure you're taking advantage of these cost savings. It's worth noting that we've recently updated the terms of our group booking discount.
Please note our discounts are available off the basic trip cost and do not include extras such as single room supplement or bike hire charges.
---
Trip Advisor road cycling holiday reviews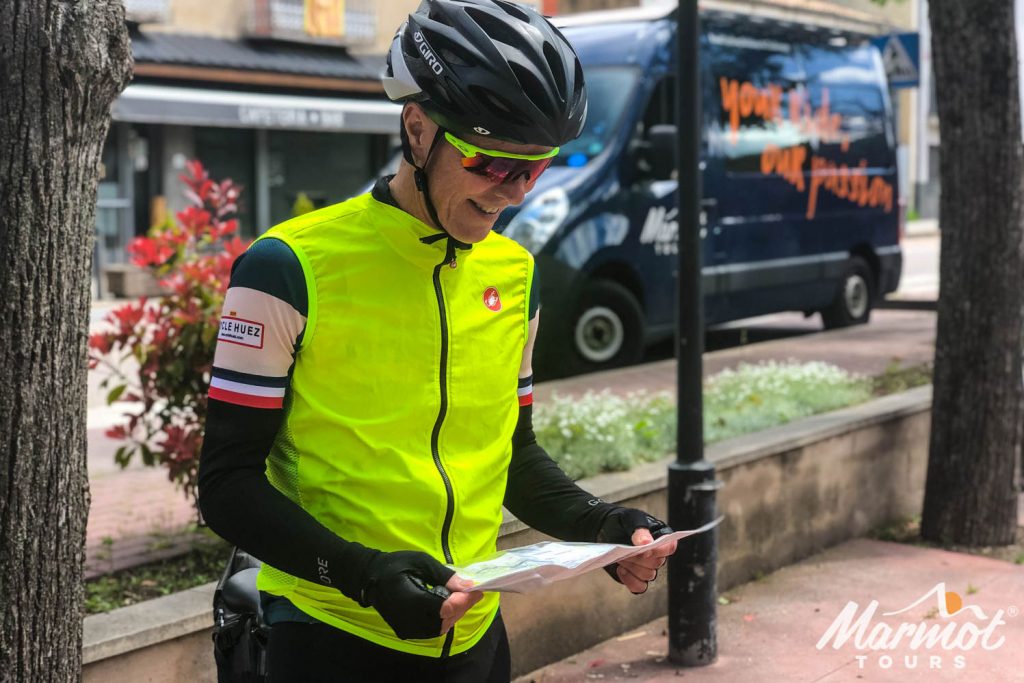 Finally, if you came on holiday with us in 2022 and haven't already, we would love it if you could spend two minutes leaving us a review on Trip Advisor. Your testimonies really are the most powerful way of us spreading the word about our road cycling holidays, so enormous thanks in advance!
---
That's all for now, folks. Thanks for reading and as ever, if you've any queries about our fantastic road cycling holidays in the best spots in Europe, just get in touch by email or phone. Until next time, happy cycling!
---