£100 off our Fully Supported Cycling Holidays in Catalonia & the Picos this year!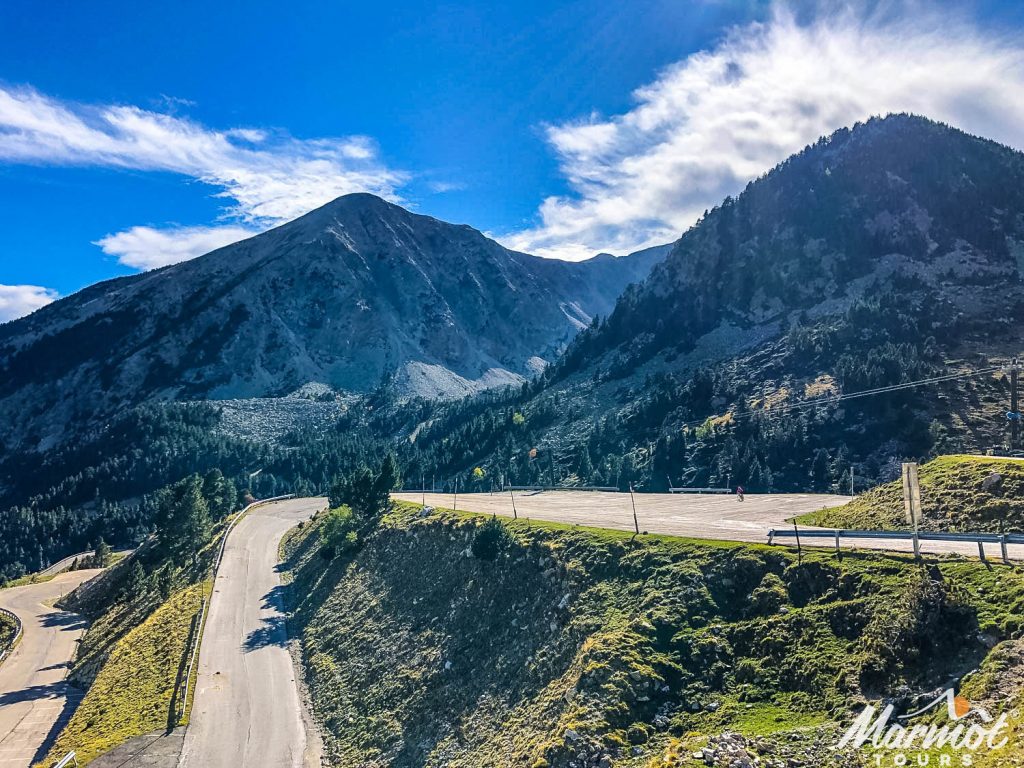 We're celebrating the recent simplifications to travel! The current UK traffic light system will be replaced by a single red list of countries and the rest of the world…the countries where we run holidays are NOT on the red list!
From 4th October, there are new, simplified travel measures when returning to England. If you are fully vaccinated, you will no longer need to take a test before your return travel to England (we're hoping that Scotland, Wales and Northern Ireland will follow suit shortly).
We have a handful of places left on our upcoming cycling holidays to Catalonia and the Picos and we'd LOVE you to come with us, so we're offering you £100 off the price of either of these trips which are departing THIS WEEKEND and NEXT WEEKEND!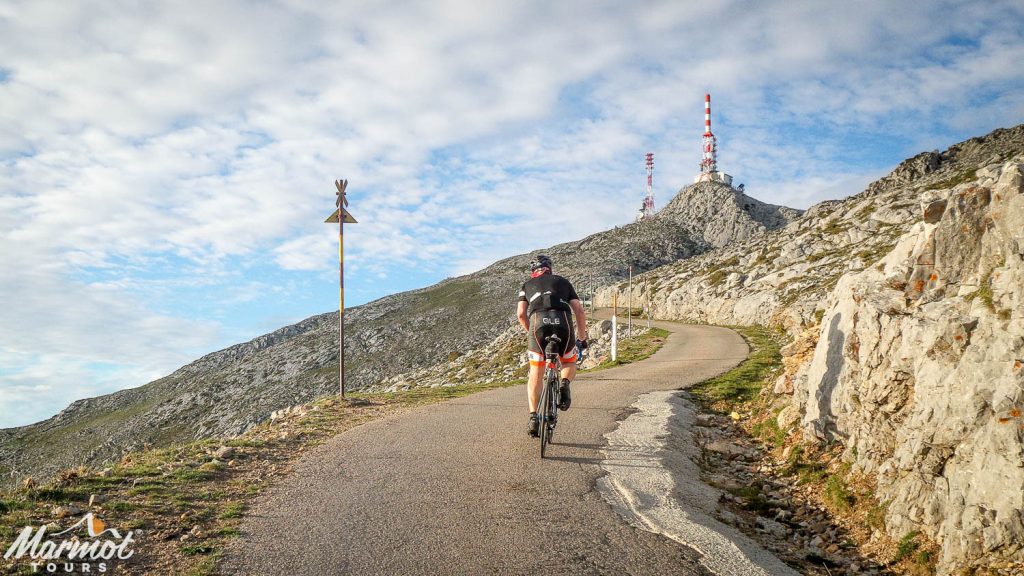 Last minute availability cycling holidays in Spain
The dates you need to know about:
Catalonian Classics 26th Sept – 3rd Oct, and 3rd – 10th Oct
Picos & l'Angliru 26th Sept – 3rd Oct, and 3rd – 10th Oct
Head over to the above links to see the full itinerary of each trip. Both follow our Classic Cols format so you have ultimate flexibility with how much (or little) you ride each day, without the worry of following someone else's agenda. You'll have daily route choices, wonderful Spanish hotels and the trusty support of our fabulous guides and support vans – two on each trip – who are there to support you through every rotation of your pedals.
How about a 2 week cycling holiday in Spain? We'll throw in FREE BIKE HIRE worth £540!
Fancy two weeks instead of one? Let's face it, you've waited long enough! Our Picos, Catalonia and Andalusia holidays can work well as back-to-back trips.
To make this even more appealing, we're throwing in FREE BIKE HIRE (worth £540) if you book two weeks back-to-back. If you book on our Picos trip departing 26th September followed immediately by Catalonia, you'll also benefit from our special offer of £200 off – happy days!
Just get in touch if you're interested and we can work out the details with you.
Travel to Spain: What you need to know
We've put together this blog post giving you everything you need to know about travelling to Spain – insurance, entry to Spain, returning to the UK, while on the road in Spain and so on. You might also want to check out these links to the UK FCDO website as well as ABTA's.
As you can see, these trips are super last minute, so if you're lucky enough to be able to drop everything and go, there are bargains to be had – from us and from the airlines! GET IN TOUCH!
---
Woop woop! Simpler & Cheaper Travel to Spain!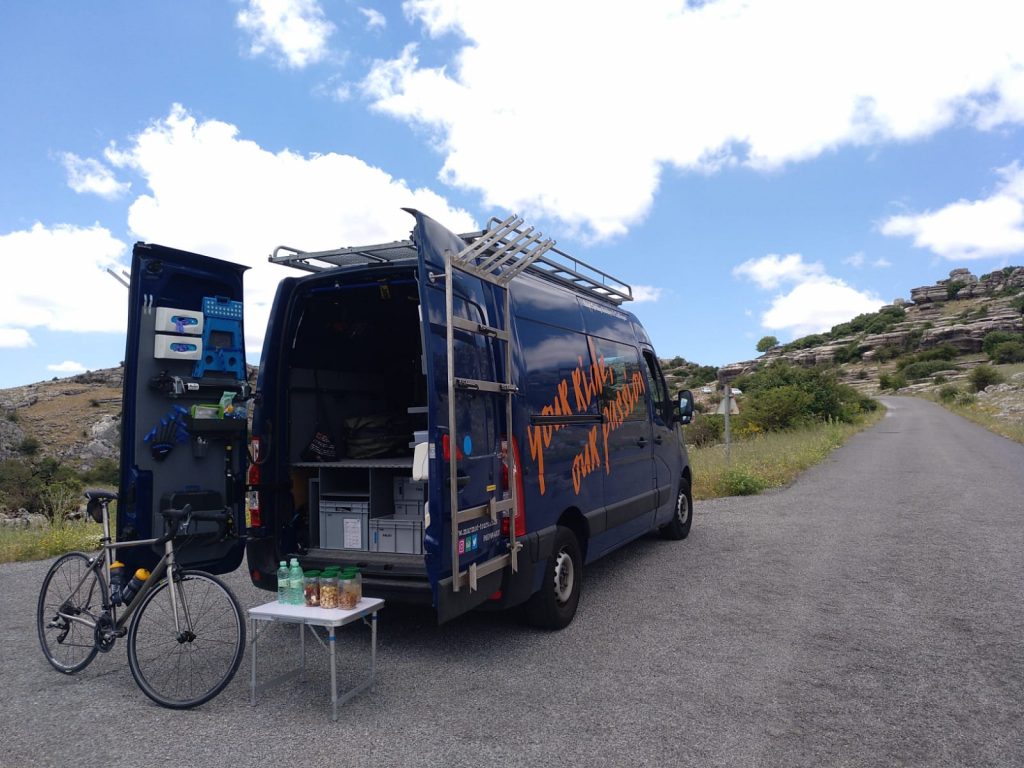 Like us, you were probably relieved to see the recent (and long awaited) amendments to the UK travel rules, and may have been waiting for this news before committing to an autumn cycling holiday. Andalusia is the perfect destination if you want to escape the cooler/wetter UK climate to chase the sun further south. We've a handful of places left if you're able to make a quick decision and place a booking!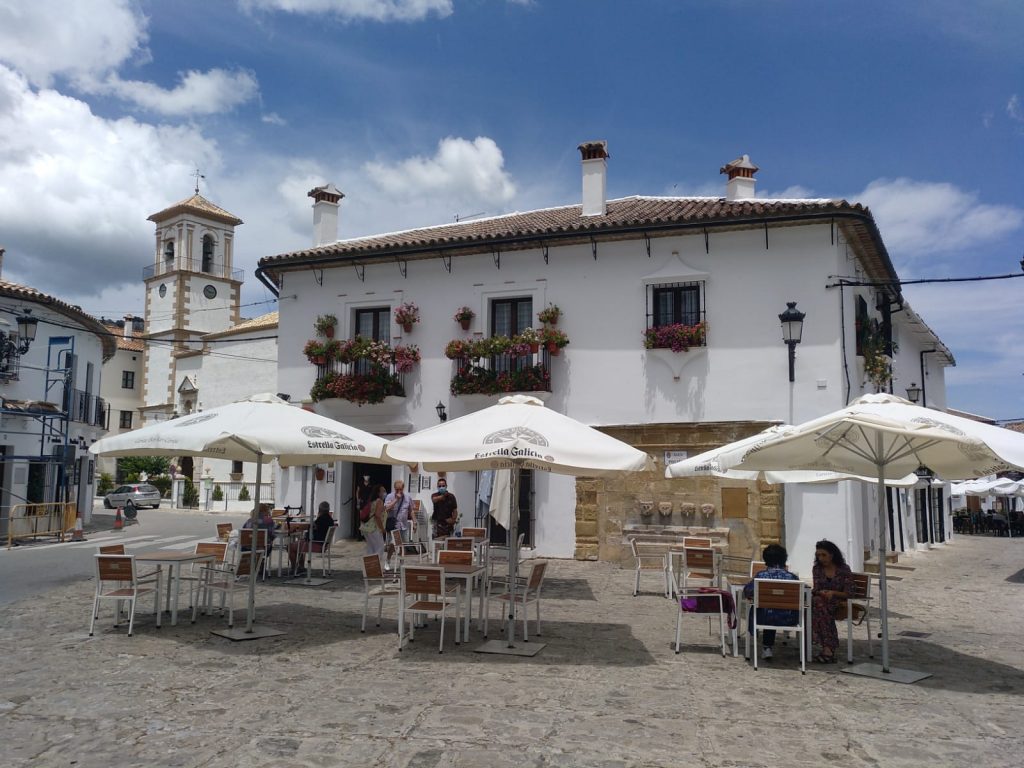 With numerous direct flights to Malaga from pretty much every airport in the UK, Andalusia is super easy to get to. There are still some amazing deals out there too – some from only £18 return!
As ever, drop us a line or give us a call on 01373 830409 if you'd like us to secure your place.
---
10,000th Participant of Raid Pyrenean on a Marmot Tours Trip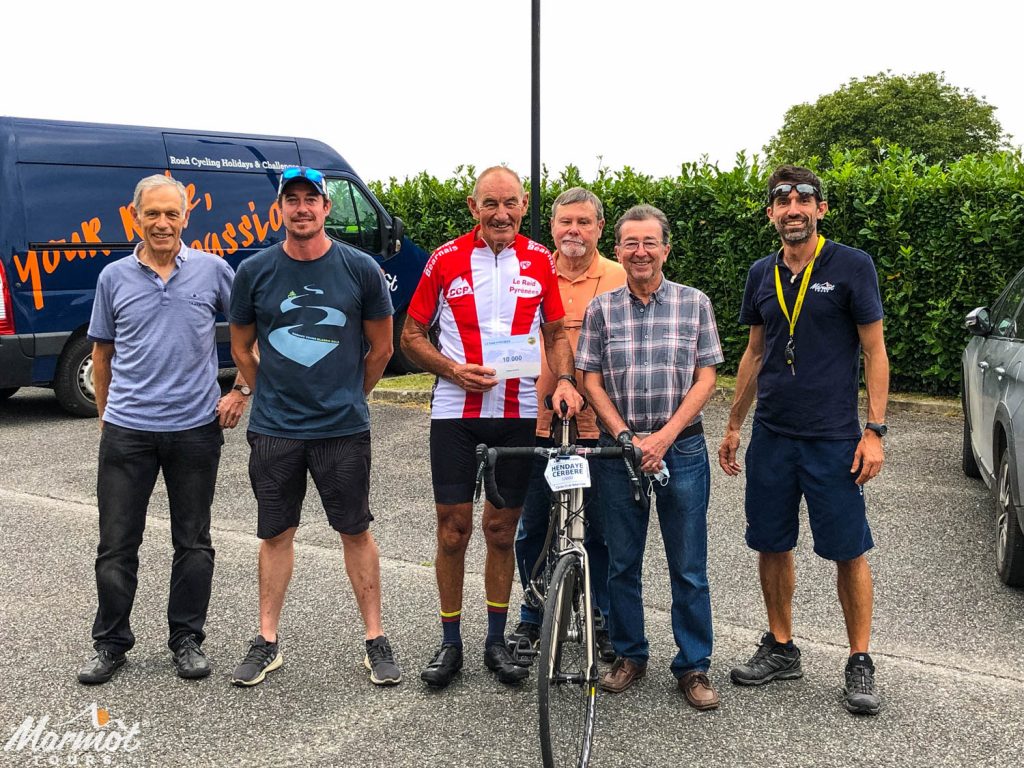 We were thrilled when the Cyclo Club Béarnais (CCB) – the organisers of the Raid Pyrenean – contacted us earlier this month to tell us that the 10,000th participant would be a Marmot Tours client registered for the challenge that took place last week.
To commemorate this, the CCB gifted William Stocks a jersey, and he's worn it with pride! Congratulations go to William and all of the other MT cyclists on the trip, for successfully completing the Raid. Chapeau!
In case you missed, it, check out the blog we put together back in February 2020; Happy Birthday to the Raid Pyrenean: 70 Years Young! It's a good read and really made us appreciate the history of the challenge (as well as the kit we possess today!).
---
Happy Cyclists on our French Cycling Holidays!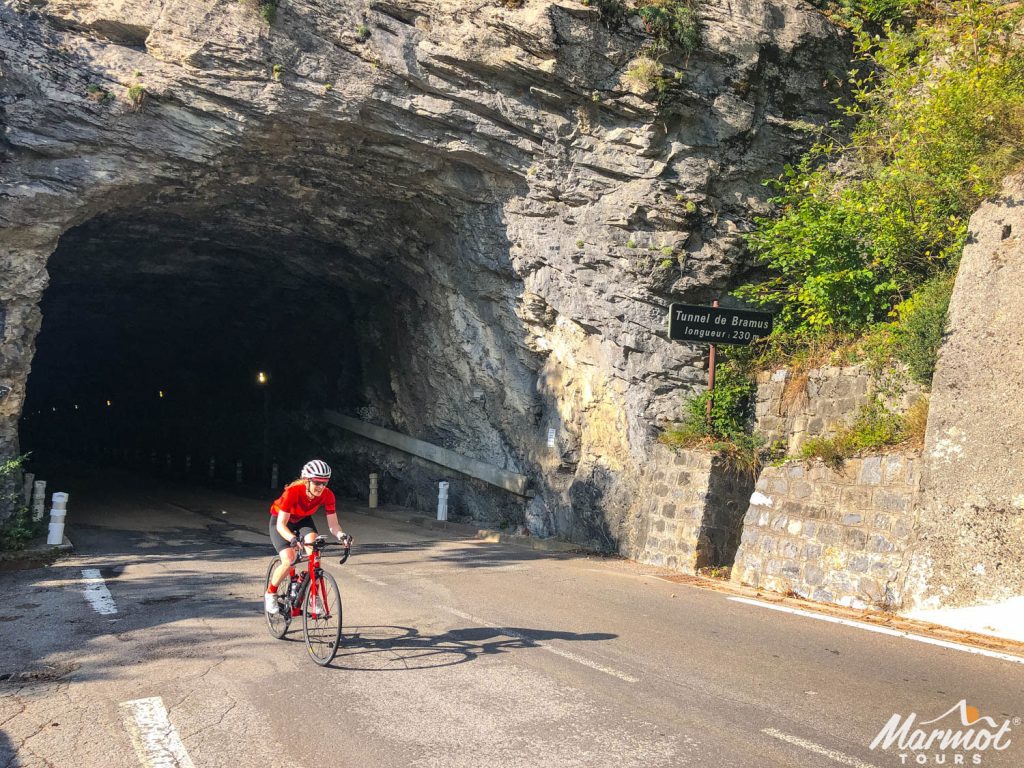 We've loved seeing the images that have flooded into the office from the trips we've run since the end of August. We couldn't resist sharing a few with you, as well as some feedback from a few of the lucky cyclists on our first trips in over 18 months.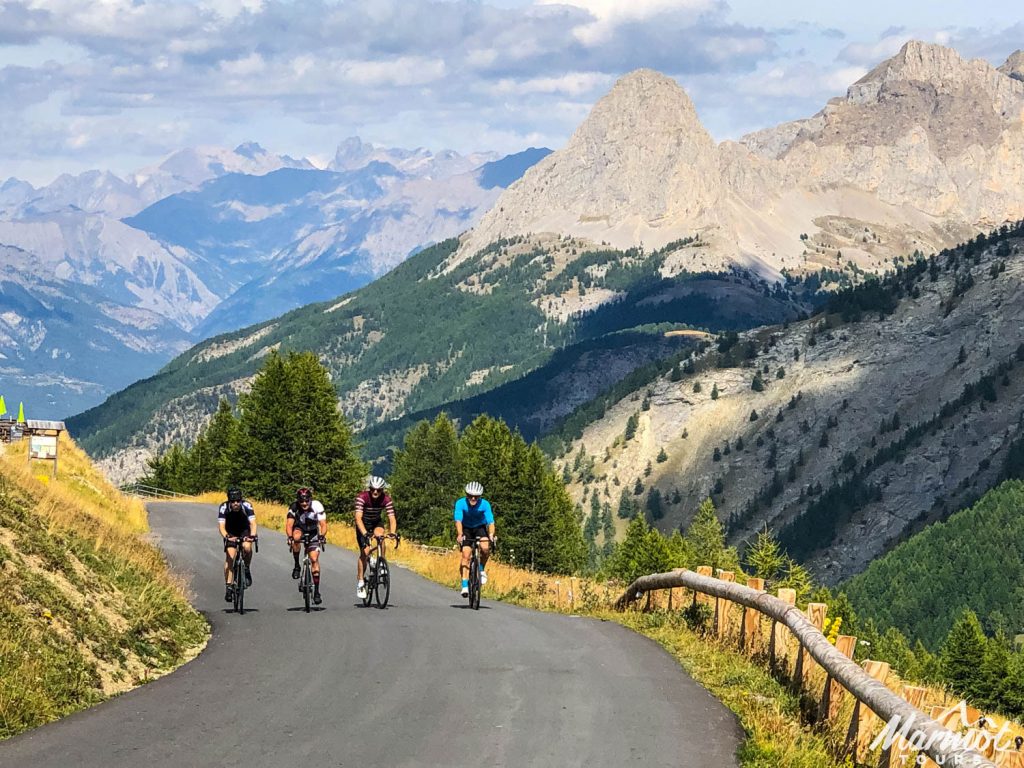 We're delighted that we've managed to run so many trips, given the recent travel restrictions with some of the countries we travel to. We've already ticked off a Raid Alpine, Classic Cols of the Southern Alps, a brace of Raid Pyrenean, a week of Alpine Classics and a Raid Massif Central.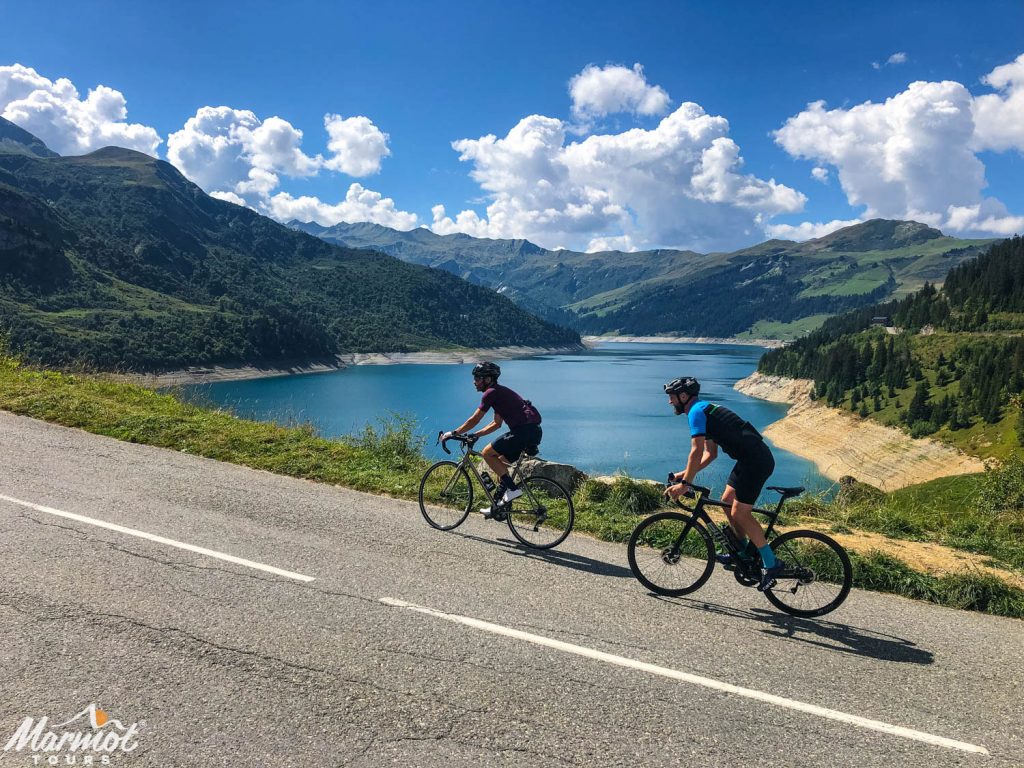 Some of our clients were happy for us to share their feedback, so we've picked out several with details you might find helpful:
How was your travelling experience concerning Covid (preparations, testing, airport, etc.)?

I was a bit flustered by it at first but when I took time out to read all your guidance given and clarified things with Kerstin it all went smoothly.

Geoff S, Alpine Classic Cols, 5th September 2021
Had issues with the pre-departure test, which was a bit stressful. I would advise people to get these done at the earliest opportunity (48 hours before departure, I think) rather than waiting until the night before, to allow for problems to be resolved.

Chris B, Raid Pyrenean, 5th September 2021
Marmot did a great job of providing information and links to more details regarding entry and exit requirements. Marmot was helpful and seemed to cover needs for guests from different countries.

Jonathan S, Classic Cols of the Southern Alps, 4th September 2021
No issue at all, easy to get out, appropriate protocols on/around the van, online test to get back easy, the only jeopardy around the result(!) – almost no difference so we could just ride our bikes and have fun!

Adrian R, Classic Cols of the Southern Alps, 4th September 2021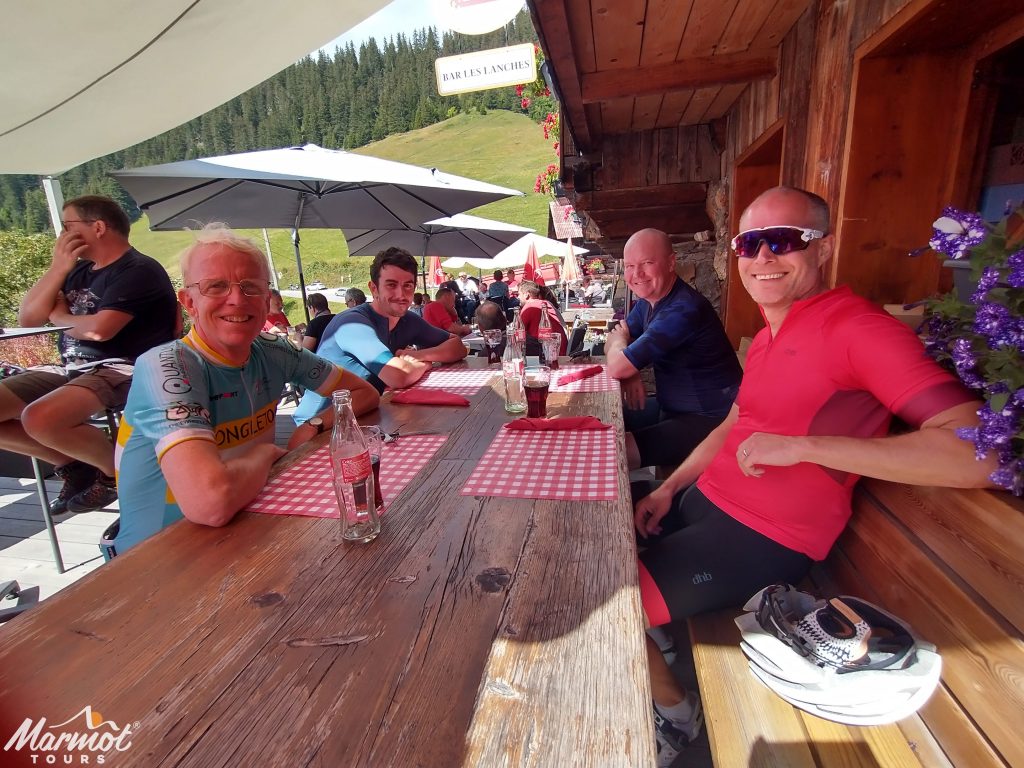 How did Covid affect your experience and enjoyment during the holiday (cycling, cafes, hotels, restaurants, etc.)?

Barely at all. Wearing masks in bars and hotels was pretty universal, but if you forgot for a brief moment, nobody shouted at you or even said anything at all. We had no issues with the Passe Sanitaire requirements, UK NHS certificates worked fine.

Chris B, Raid Pyrenean, 5th September 2021
I was very happy with all the set up and felt at ease, didn't affect my holiday at all. Everything was great.

Dina K, Alpine Classic Cols, 5th September 2021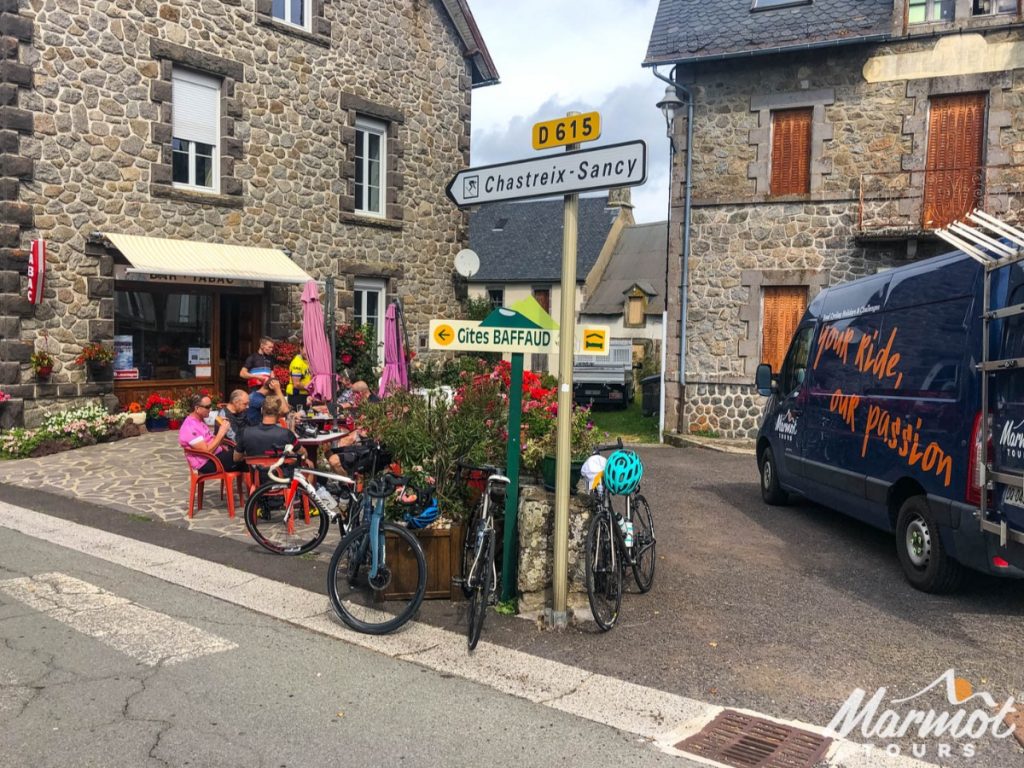 If you'd like to know more about our protocols on trip or about the procedures required before going to France or Spain this year, do head over to our News page, where we've posted several blogs aimed at answering all the queries you might have. The Travel to Spain blog can be read here and the Travel to France blog is here.
As ever, we're at the end of the phone if you'd like to chat, and you can always drop us an email.
---
Until next time, stay safe and healthy folks, and happy pedalling!
---